Japan is a country that is well known for its unique cuisine, from sushi to ramen to yakitori. The country has a rich culinary history that dates back centuries, and this is reflected in the many food festivals that take place throughout the year. In this article, we will share with you the top ten must-attend food festivals in Japan in 2023.
Sapporo Snow Festival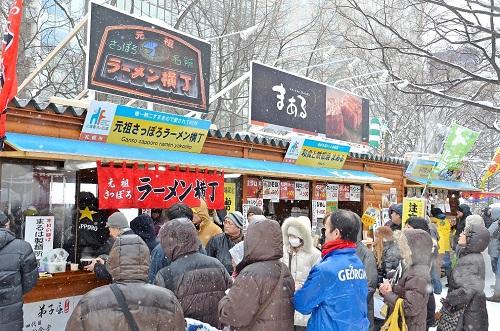 The Sapporo Snow Festival is one of the largest and most famous winter events in Japan, attracting millions of visitors every year. In addition to the ice sculptures and snow statues, the festival offers an incredible selection of food from across Hokkaido. From fresh seafood to steaming hot ramen, visitors can indulge in a range of delicious treats as they explore the festival grounds.
Meguro Sanma Matsuri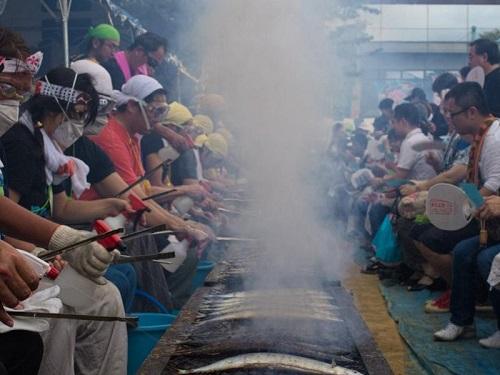 In Japan, the fishing business is significant. Every year, local fishers distribute over 6,000 perfectly grilled Sanma (pacific saury) to celebrate the beginning of the fishing season on October 1st. If you love freshly grilled seafood, this is where you should go, near Meguro station.
Beers of Japan Festival
If drinking beer is more your thing, head to Fukuoka's Beers of Japan Festival (earlier known as the Kyushu Beer Festival) around Mid-September. More than 20 different artisan beers from some of Japan's most renowned breweries are available for tasting, along with regional specialties like satsumaage and skewers of horse meat. (fried fishcake). You'll find it at Maizuru Park, close to Ohorikoen Station, next to Fukuoka Castle with free admission, and the majority of brews run about 500 JPY.
Osaka Takoyaki Festival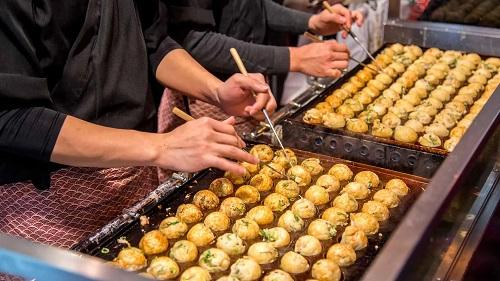 Takoyaki is a popular Japanese street food made from grilled balls of batter filled with octopus, tempura scraps, and green onion. The Osaka Takoyaki Festival is a celebration of this beloved snack, with over 200 vendors selling their own unique take on the dish. From classic takoyaki to modern twists like cheese-filled and pizza-flavored takoyaki, this festival has it all.

Hiroshima (Miyajima) Oyster Festival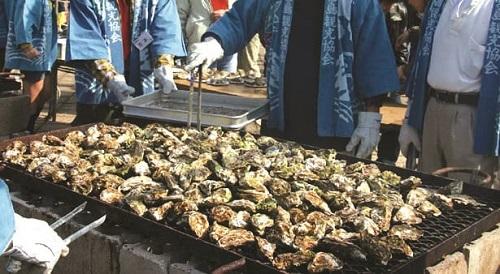 Hiroshima is known for its fresh and delicious oysters, and the Hiroshima Oyster Festival is the perfect place to sample them. Held every February, the festival features oysters cooked in a variety of styles, from grilled to fried to raw. Visitors can also enjoy live music and entertainment as they indulge in this seafood feast.
Tokyo Ramen Show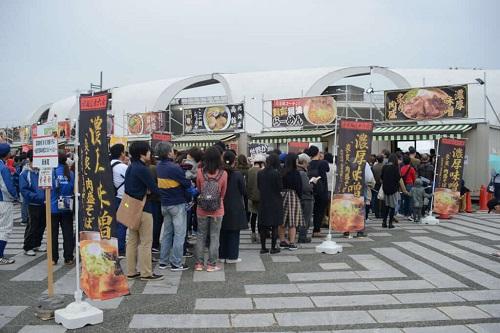 The Tokyo Ramen Show is a massive event that brings together over 40 of Japan's top ramen shops. Held in Komazawa Olympic Park, the festival offers a chance to sample a wide variety of ramen styles from across the country. From spicy tonkotsu ramen to creamy chicken paitan ramen, there is something for every ramen lover at this event.
Kanazawa Hyakumangoku Festival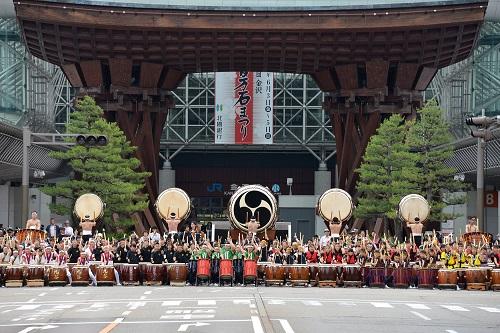 The Kanazawa Hyakumangoku Festival is a celebration of the city's rich cultural heritage and cuisine. The festival features over 50 food stalls selling everything from fresh seafood to traditional sweets. Be sure to try the local specialty, gold leaf ice cream, which is topped with flakes of real gold.
Fukuoka Yatai Festival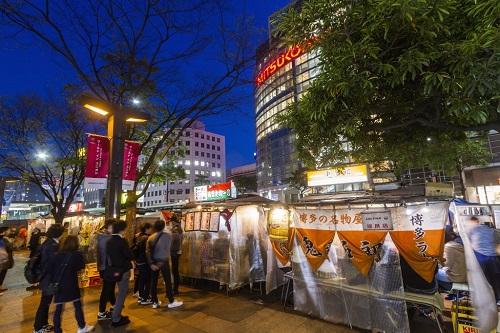 Fukuoka is famous for its yatai, or street food stalls, which line the city's bustling streets. The Fukuoka Yatai Festival brings together over 20 yatai stalls in one location, offering a chance to sample a wide variety of dishes from across the city. From classic tonkotsu ramen to grilled skewers of yakitori, this festival is a must-visit for any foodie visiting Fukuoka.
Hokkaido Food Festival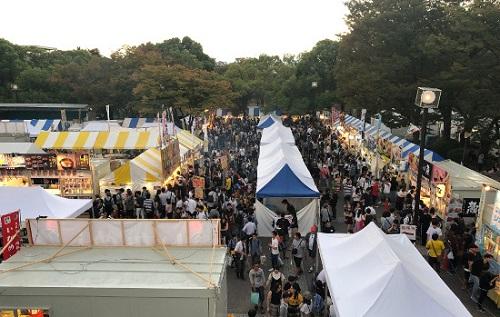 Hokkaido is known for its fresh seafood, dairy products, and produce, and the Hokkaido Food Festival is the perfect place to sample all of these delicious treats. Held in Sapporo in the summer, the festival features over 100 food vendors selling everything from grilled scallops to creamy milk soft serve.
Kagoshima Food and Culture Festival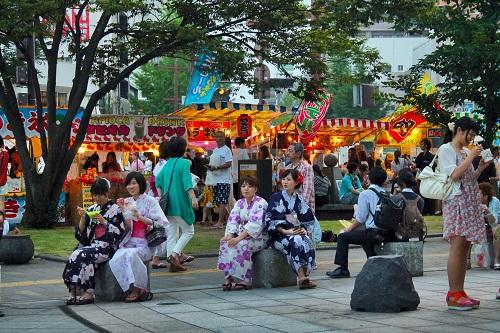 Kagoshima is a city located on the southern tip of Kyushu Island, known for its fresh seafood, sweet potatoes, and shochu (Japanese distilled liquor). The Kagoshima Food and Culture Festival is a celebration of all these local specialties, with food stalls offering a range of delicious dishes to try. Be sure to sample the kurobuta pork, which is raised locally and considered some of the best pork in Japan.
Conclusion
Japan is a country that takes its food seriously, and these ten food festivals are a testament to that. From fresh seafood to comforting bowls of ramen, there is something for everyone at these events. We hope this guide has inspired you to plan your own culinary adventure in Japan and experience all the delicious food the country has to offer.
In the meantime, you can let ZenPop deliver some of the best flavors from those festivals in our Japanese Ramen Box and Japanese Snack Box!