When it comes to cookies, there are endless varieties to choose from, especially in Japan, which can be regarded as the home of snacks. However, one type that stands out for its unparalleled taste and irresistible charm is the Hokka cookie. Originating from the landscapes of Okinawa, Japan, Hokka cookies have captured the hearts of cookie enthusiasts. In this blog post, we will explore what makes it unique and why they have earned a well-deserved reputation as the epitome of cookie perfection.
History of Hokka Cookies
It would surprise you that Hokka Cookies is more than 100 years old, as it was established in 1918. It is located in Kanazawa-city in Japan, and its main products include biscuits, rice crackers and other snacks.
Hokka started to make rice crackers in 1952 with a rice cracker factory named Nippon Arare. In 1978, the company released a hard biscuit product called "Chance", made with natural ingredients. Then the company went on to make Kanpan which is a nearly indestructible biscuit as it can be stored for more than 1 year. This is great for a company like Japan that is prone to earthquakes where residents need to lay low for a while.
Nowadays, hokka cookies have products featuring licensed characters, such as Hello Kitty, Gudetama, Moomin, and Doraemon, to connect with children of all ages and adults.
10. Doraemon Character Cookies - Chocolate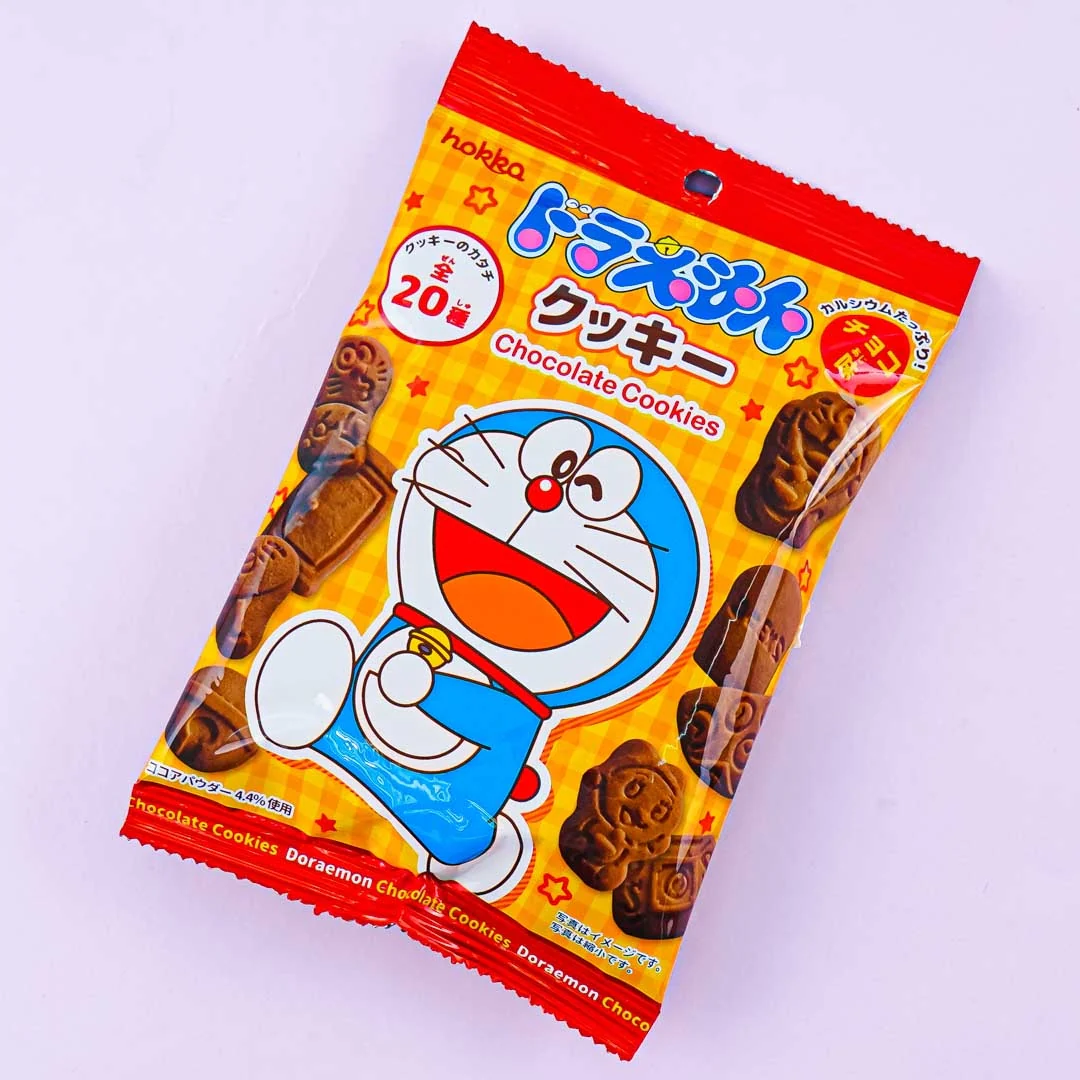 Doraemon is a popular robot cat that was the star of a successful manga and anime called Doraemon. Hokka collaborated with the studio that created this character to come up with their Doraemon cookie that features characters from the show. In this pack, there are about 20 cookies with different designs. That's not all, and you can indulge your chocolate cravings with the heavenly Chocolate flavor that will captivate any chocolate lover.
9. Hokka Gudetama Custard Biscuits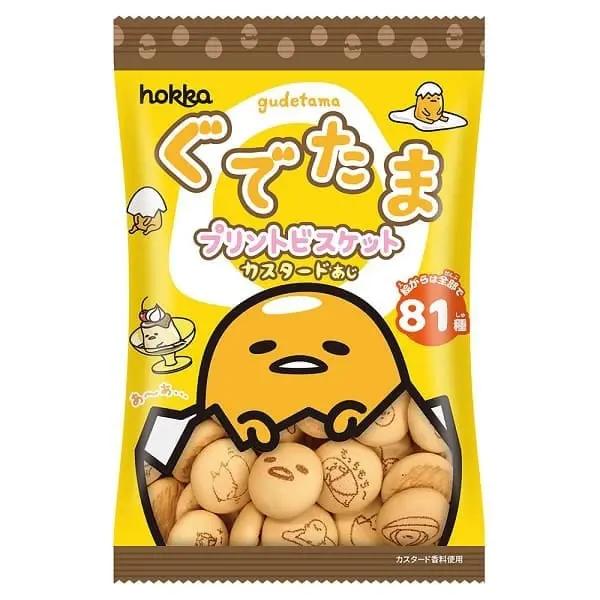 Another popular Japanese character is our favorite lazy egg called Gudetama. If you've ever wondered how lazy an egg yolk can be, then look no further than Gudetama. There's a Netflix show dedicated to this Sanrio character which is full of iconic comedic moments to knock your socks off. Staying true to the character, Hokka Gudetama cookies are custard flavored to bring out the richness and creaminess of egg flavor. What's remarkable is that these cookies are also egg-shaped with different depictions of the character.
8. Hokka Sanrio Characters Ribbon Biscuit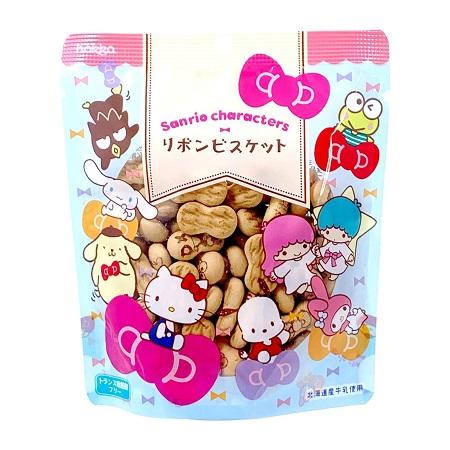 Next, we have Sanrio's most popular characters from the show Hello Kitty as the main inspiration for the Hokka Sanrio Characters Ribbon Biscuits. Do you know the cute little bow that Hello Kitty wears? Every biscuit is shaped like a bow with different characters on them. The appeal of most of Hokka's snacks is not just the taste; the attention to detail and leveraging on popular characters definitely make it exciting to try out.
7. Hokka My Bake Moomin Fermented Butter Biscuits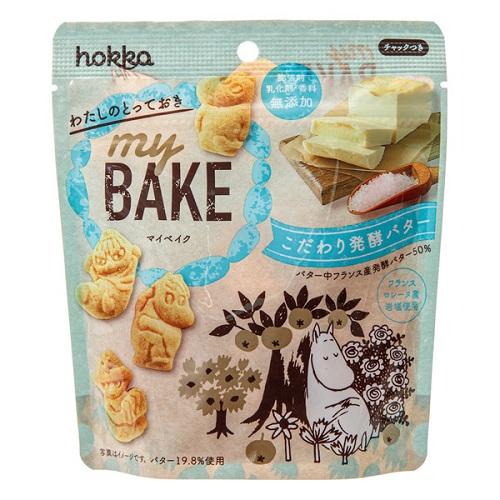 Hokka Cookies has mastered the art of bringing characters to snacks. One of their popular series is with the Moomin characters. Unlike the Japanese ones, Moomin is a series of Swedish short stories featuring round Hippo-like animals that were confirmed to be trolls. These cute characters are so easy to fall in love with; that's why Hokka created a series of snacks shaped like them. The Fermented butter is made with 50% French fermented butter, so the scent and taste of butter are empowering. If you love baking and smelling the richness of butter, this is for you.

6. Hokka Kome Mitsu Rice Biscuit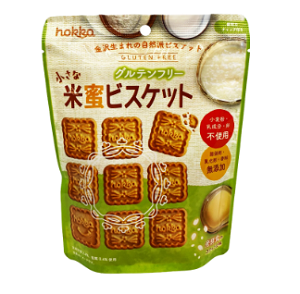 This is one of the original Hokka biscuit products, and the best part is that it's gluten-free because it is made with rice only. Yes, there are no eggs in this cookie, and it is light, crispy and very tasty. It's the perfect snack to binge on without worrying about gaining some extra pounds.
5. Hokka Little Komemitsu Rice Malt Syrup Natural Cookies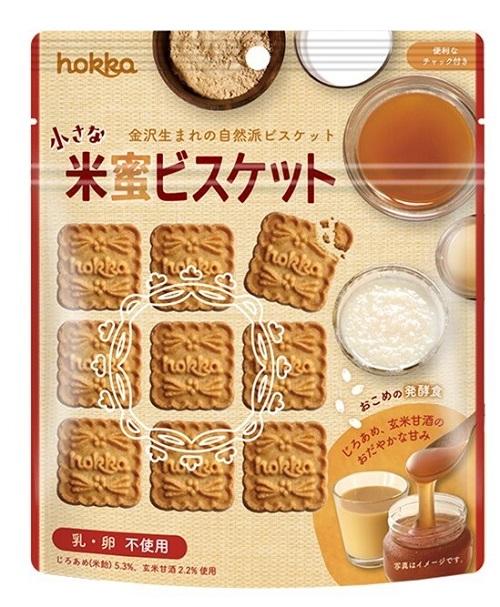 What's better than vegan rice crackers? The malt syrup flavor. To keep this series of biscuits natural, Hokka used malt syrup to give it a sweeter taste because pure rice crackers may be too bland for some people. There is also a cacao flavor for our chocolate lovers.
4. Hokka Strawberry Cookies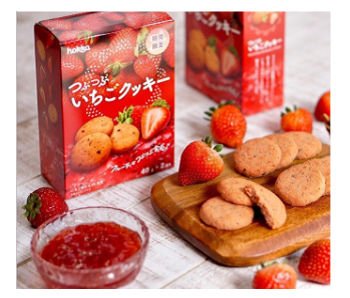 Bringing a fruity and refreshing twist to the Hokka cookie lineup is the Hokka Strawberry Shortcake Cookie. Inspired by the beloved Japanese dessert, this cookie encapsulates the essence of strawberry jam in every bite. The luscious strawberry flavor, in this hard biscuit makes it a delightful choice for those seeking a lighter, fruity indulgence.
3. Hokka Animal season leaf cookies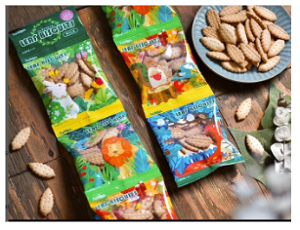 While the characters for Hokka cookies may seem fun, it is also a great learning opportunity for children, Hokka leaf-shaped cookies may not be the most innovative, but each pack has a unique animal which is a great way to teach kids the names of animals.
2. Hokka Nodoguro Beaver Rice Snacks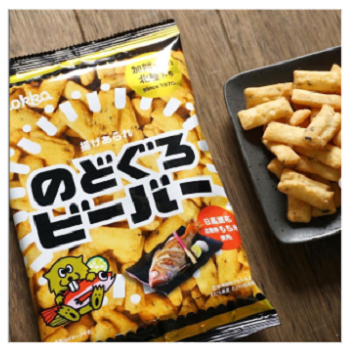 Hokka has one more character we haven't covered yet, and that is one of their new mascots - the beaver. Hokka has a rice snack series where each piece is shaped like a beaver's tooth. I mean, they are cool animals, but who knew eating beaver's teeth would be appealing? The Nodoguro fish flavor mixes the sour taste of Sudachi citrus and fish with a hint of salt to create an Amazon snack.
1. Hokka Sanrio Characters Brown Sugar Biscuits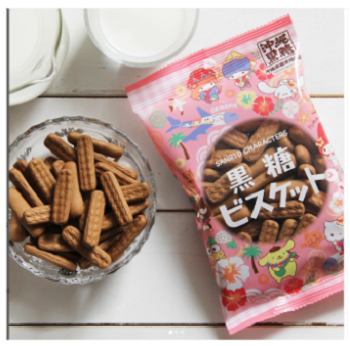 This Sanrio character's Hokka Cookies are stick-shaped, unlike the Hello Kitty bow ones. It is are with Okinawan brown sugar and salt, so don't mistake the brown color for chocolate. The shape is easy to eat and perfect for tea or hot chocolate.
Hokka cookies are a testament to the art of cookie perfection, and these exceptional varieties showcase the best of what Hokka cookies offer. Whether you indulge in these cookies yourself or present them as a thoughtful gift, the best Hokka cookies will undoubtedly leave a lasting impression on your taste buds and bring sheer delight to any occasion.
Satisfy your cravings and experience the joy of authentic Japanese snacks. Don't miss out on this delectable adventure – start your ZenPop subscription today!
This article was originally written by our freelance writer Umm-Kulthum Abdulkareem and edited by us.