Lefties make up 10% of the world's population. If you are right-handed, it's hard to imagine how lefthanded people get products their own versions of products designed for right-handed people. For instance, did you know that scissors, watches, game controllers, musical instruments, and basically any tool with a grip are specifically designed with orientation, so lefties have to buy their own versions?
Just like everyone else, left-handers need their own designed writing tools like pens to have full comfort while writing. The pen's grip is designed to make writing easier for right-handed people, but it may work against left-handers. For this article, we will unveil a selection of the best pens for left-handers crafted with their unique needs in mind.
Why left handers need their own writing tools
Smudging Prevention: Left-handed writers often experience smudging as their hand moves across the page while writing. Specially designed pens with quick-drying ink and different ink formulations help prevent smudging, ensuring clean and smudge-free writing.
Comfort and Ergonomics: Traditional writing tools may not be comfortable for left-handers due to the hand position required to write without smudging. Specially designed tools offer ergonomic grips and designs that accommodate the left-handed writing posture, reducing strain and discomfort.
Line Visibility: Left-handers tend to push the pen across the paper, which can affect the visibility of the text they're writing. Pens designed with specific ink flows and tip designs ensure clear visibility of the text as it's being written.
Ink Flow: Many standard writing tools are optimized for right-handed writers, leading to uneven ink flow and skipping for left-handers. Specially designed tools have adjusted ink flows that cater to the pushing motion of left-handed writing.
The 8 best pens for lefties
Uni-ball Jetstream Ballpoint Pen
PRICE: $1.56 - $3.25, depending on where you buy from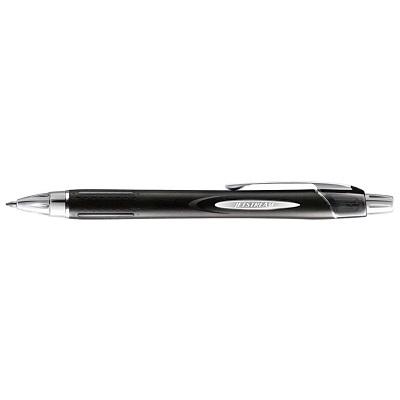 This pen has been praised as one of the best for left-handers. Its hybrid ink technology ensures rapid drying, which reduces smudges. With the usual type of ink, there is the possibility of ink smudges for left-handed people because their hand gets in the way.
This pen was designed for left and right-handed writers to use with a comfortable cushy grip. The smooth, small ballpoint tip writes effortlessly across the paper without too much pressure, giving a consistent and comfortable writing experience that's perfect for left-handers. It's also a beautiful pen that comes in three colors and designs.
LAMY Safari Fountain Pen
PRICE: $20.00 - $$37.00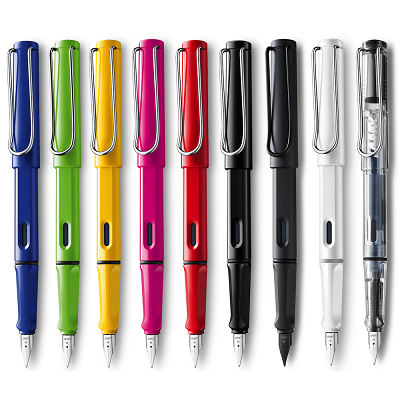 LAMY Safari is designed with a grip that caters to left-handed writers. Get this; you can change the nib for the LAMY fountain pen to a left-handed version. It's amazing that the pen was manufactured in the 80s but is still widely used today.
The triangular shape of the pen grip is also suitable for both left and right-handed people, allowing one to latch onto the pen without too much pressure. Another cool thing about this pen is the number of colors it comes in, which also includes fun colors like yellow and pink. It also has a quick-drying ink that ensures that smudges don't stand a chance. While the classic fountain pen experience takes your writing to a new level, there are other versions, like the ballpoint and rollerball versions, that are cheaper. More in our article about the best Japanese fountain pens.
Pilot Metropolitan Fountain Pen
PRICE:$18 - $25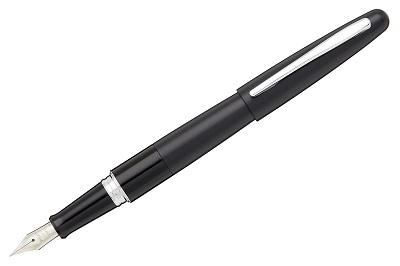 Although not specifically made for lefties, this is one of the most affordable fountain pens in the market. It is a thick pen with fast-drying ink that prevents smudges. The nib is not interchangeable, but the pen is light, which allows you to write for a long time without strain.
The body of the pen has a glossy finish, and it comes in so many fun colors. The only downside is that even though the grip is made of high-quality rubber, the grip area itself is quite small and may force you to position your fingers lower. Overall, it offers impeccable control and comfort, making long writing sessions a breeze.
Zebra Sarasa Dry Gel Pen
PRICE: $3.50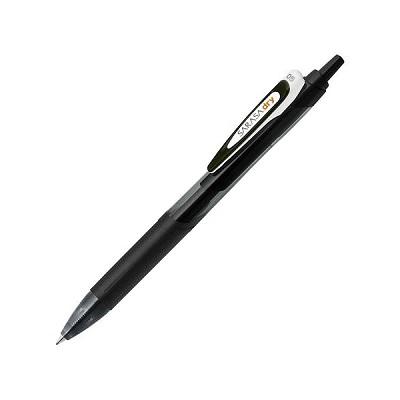 This pen is made with a special DRY GELL technology that dries almost immediately after writing with it. For lefties whose hands usually smear ink all over their pages, this pen is perfect. It dries up to 80% faster than regular pen ink.
Aesthetically, the pen looks amazing with a rubber grip, retractable nib, and clip making it a perfect companion that you can take with you everywhere. It is available in different colors, and there's a window for you to monitor the ink levels.

Stabilo EASYoriginal Left Handed Handwriting Pen
PRICE: £5 - £8.99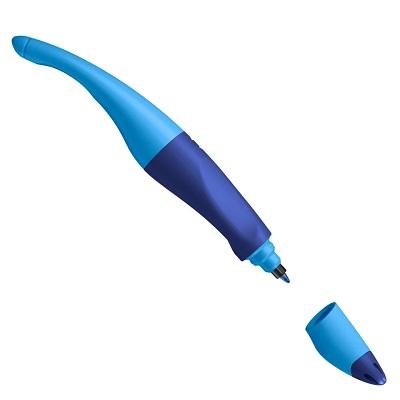 While most of the pens on this list are great for lefties, none really focuses on kids as this one does. There are actually two versions of this pen, the left and right-handed versions. As you may have guessed, the Stabilo handwriting pen is designed to help children learn how to write. The size and grip are made for children's hands, so adults would not feel comfortable using it.
It does not blotch, is light, and can be refilled easily if the ink runs out. There's also a spot for a name tag so your child can easily identify their pen.
Paper Mate InkJoy Gel Pens
PRICE: $1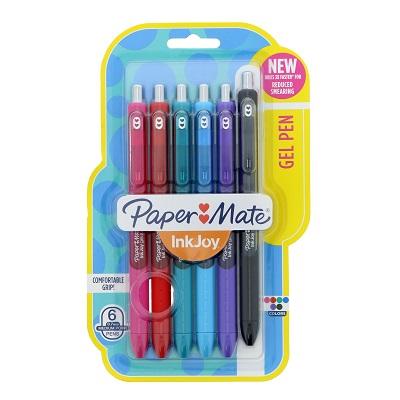 The Paper Mate InkJoy pen is also made with special gel ink that is supposed to dry three times faster than regular ink. It is simply a lefty's dream come true, and the coolest thing is that it is one of the cheapest pens with super drying technology on the market.
It is usually sold in sets, but that way, you get more value for your money. With smooth, vivid ink and a soft grip, this retractable pen will offer a comfortable writing experience.
Pentel EnerGel RTX
PRICE:$3.60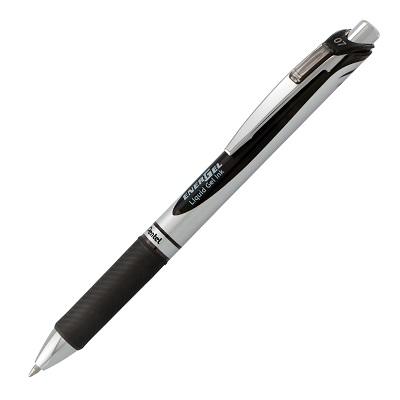 Lefties seeking the perfect blend of smoothness and quick drying will adore the Pentel EnerGel. The liquid gel ink dries so fast that there are no smudges, and it is such a fun pen that it comes in 20 ink colors!
The pen writes smoothly, and it is also made using recycled materials so you kind of help the environment when you buy one. With a latex-free comfortable grip and stylish body, this pen is your ticket to smooth and mess-free writing.
The Maped Visio
PRICE: $7.50 - $10.45 for a pack of 3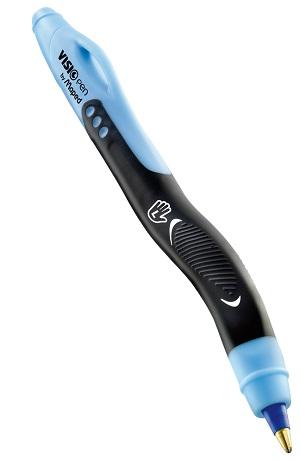 If you want something made just for left-handed writers, then this is it. Yes, it has a weird shape, but the hooked neck and off-center tip actually allow lefties to see what they are writing. This time, the focus is not just on the ink quality but on the full comfort for left-handed people.
The Maped is a French company that has been around for over 60 years. This pen was made to give lefties confidence while writing, and it was tested before being released. The pen's grip was also designed to reduce stress on the hand, and it has no smudge ink. There is no doubt that this pen is the perfect one for left-handed people because of the research used to produce it.
With these options, your letters can flow unhindered by smudges. Embrace the comfort, precision, and quick-drying qualities these pens offer, and let your left-handed magic shine on paper.
Have you been looking to buy some high-quality Japanese Pens? You can check out our ZenPop stationery store for the best deals from Japan.
This article was originally written by our freelance writer Umm-Kulthum Abdulkareem and edited by us.