The world is a strange place right now and we could all do with a little extra joy to brighten our days!
Don't miss May's ZenPop subscription boxes from Japan:
Stationery - Crafty Cats
Cats live a good life! Who doesn't want to lay in the sun all day long without any worries? Enjoy kawaii Japanese stationery while being as easygoing and relaxed as a cat. But being a cat doesn't mean you have to be lazy, so get crafty with this collection of unique items from Japan!
Your Crafty Cats Stationery Pack includes:
Miaaaago Flake Seals
Miaaaago Compact Letter Set
Gorogoro Nyansuke Washi Tape
Sumikko Gurashi Memo Pad
Sumikko Gurashi Stickers
Kurutoga by Mitsubishi Pencil
Kuretake Wink of Luna Brush Pen
Kokuyo Harinacs Staple-less Stapler
Pochimaru (Round Envelope)
A6 Size Clear Folder
10 beautiful stationery products are included in your ZenPop Japanese Stationery subscription box.
Ramen - Spring Mixer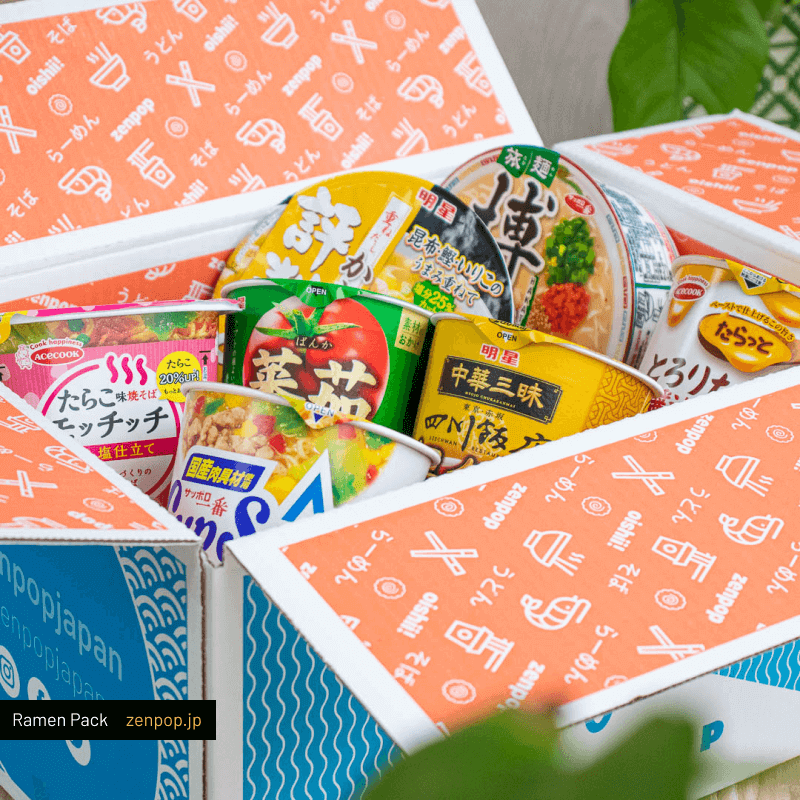 It's a party and everyone's invited! From tonkotsu to shio ramen, tantanmen to yakisoba, you'll get to meet (and eat) a tasty mix of Japanese instant noodles this month. Many of this month's noodles feature tamago (egg); from a soft-boiled ramen egg to tarako (fish eggs), you'll enjoy the added richness of this popular ingredient.
Your Spring Mixer Japanese Ramen Pack includes:
Hakata Mentaiko Tonkotsu Ramen
Chuka Zanmai Tantanmen
CupStar Shio Ramen
Tamago Shoyu Ramen
Tomato Ramen
Kakitama Udon
Tarako Yakisoba
7 fresh and new full-sized Japanese noodle bowls are included in your ZenPop Japanese Ramen subscription box.
ZenPop Ramen Pack Surprise
Japan's most famous (lazy) egg is Gudetama! That's why 50 lucky subscribers will receive a bonus gift this month: Gudetama edible food art stickers! All subscribers (existing and new) are eligible to win. Get creative in the kitchen and share your food ideas with #zenpopramen.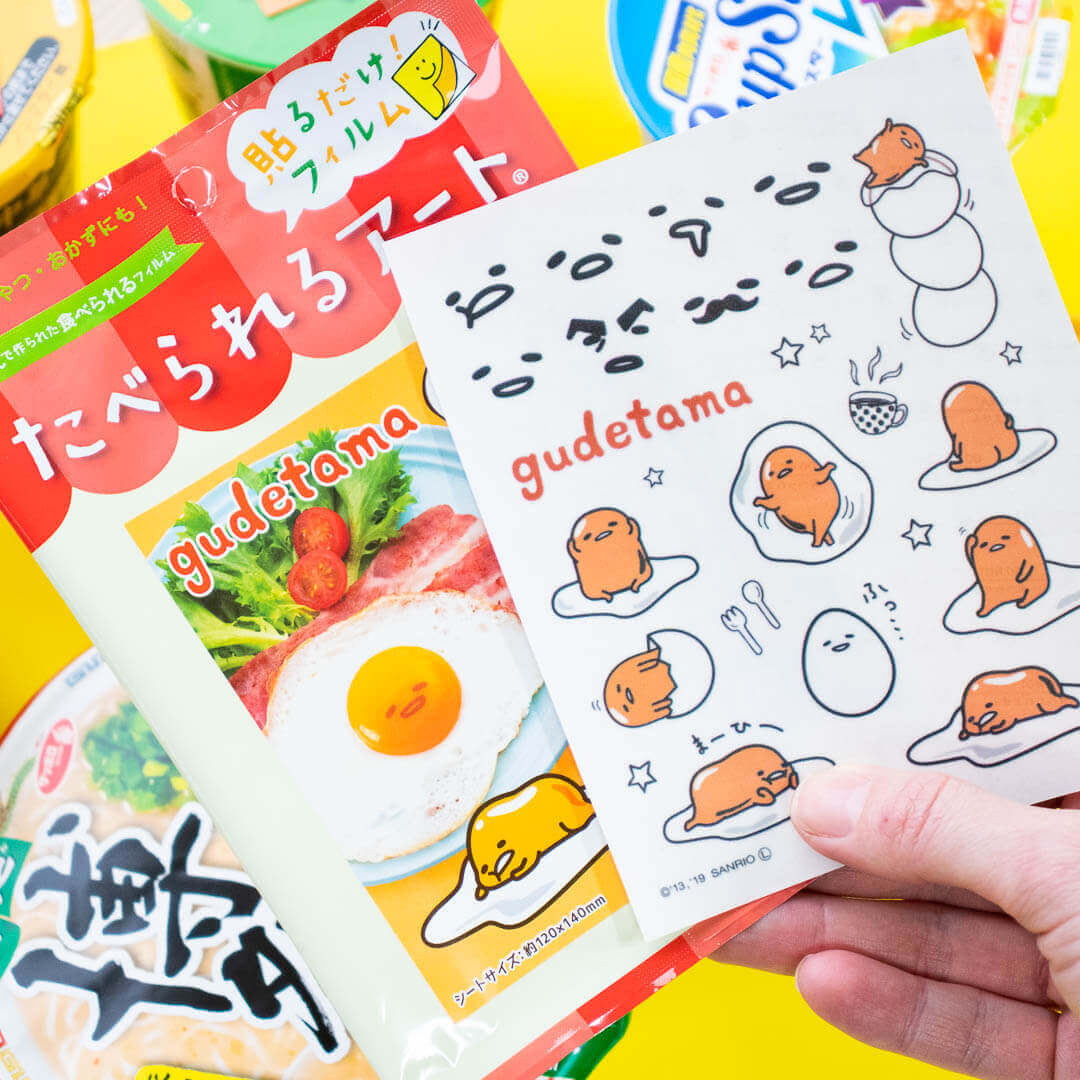 Ramen + Sweets Mix - Sunny Snacks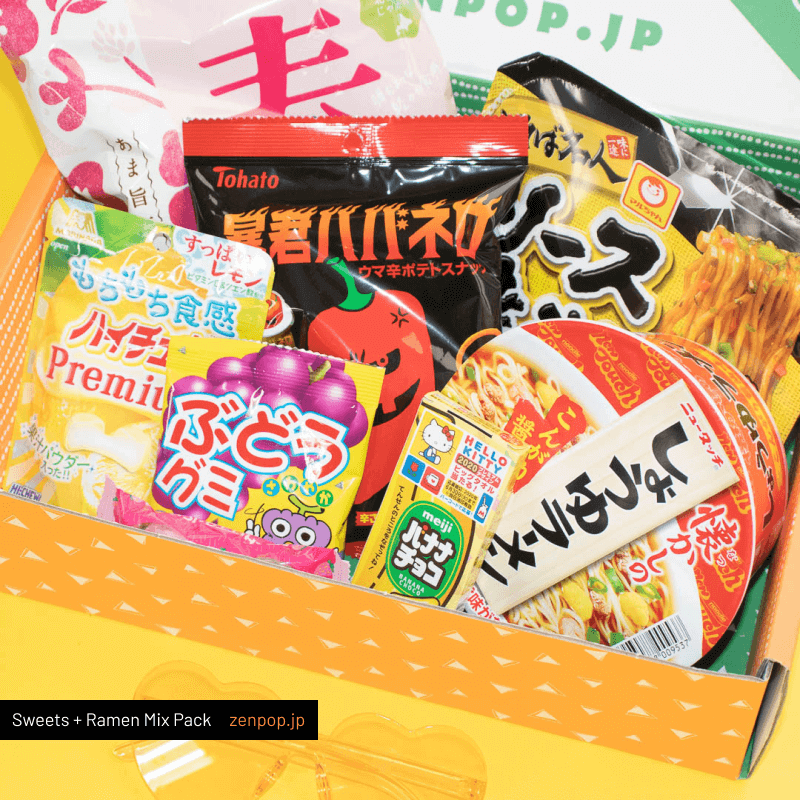 The weather's heating up in Japan and all we want to do is enjoy the long spring days and warm nights. Taste the changing season with this month's bounty of fresh and fruity snacks. With everything that's going on in the world right now, it can't hurt to have a few fruity flavors (and yummy noodles) that'll put a smile on your face! If you like the heat, we've snuck in a snack that'll really make you sweat! Take care.
Your Sunny Snacks Ramen + Sweets Mix Pack includes:
Nostalgic Shoyu Ramen
Traditional Sauce Yakisoba
Premium Lemon Hi-Chews
Tohato's Bokun Habanero Potato Rings
Calbee's Sweet and Salty Spring Potato Chips
Meiji's Banana Choco
Grape Chew
Grape Gummies
Ichigo Daifuku Mochitto
2 full sized noodle dishes plus 7 sweet and savory snacks are included in your ZenPop Ramen + Sweets Mix subscription box.
Sweets - Tea Time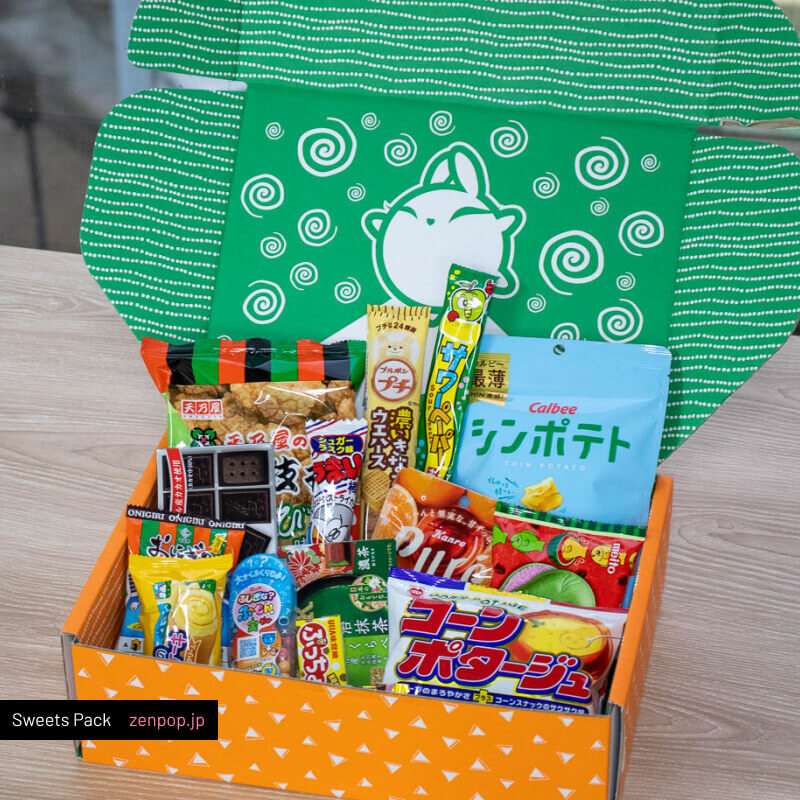 Cucumber sandwiches, scones, teacakes...that's not how we like to do tea time in Japan! Ditch those boring snacks and dive into this box of goodies. You'll find bubble milk tea, matcha and other uniquely flavored snacks. Plus a bunch of delicious bite-sized treats to spruce up any tea party!
Your Tea Time Japanese Sweets Pack includes:
Brown Sugar Tapioca Milk Tea Puccho Candy
Watermelon Pukupuku Taiyaki
LOOK Matcha Chocolate
Kabukiage Wasabi Rice Crackers
Puré Orange & Black Tea Gummies
Puchi Kinako Wafers
Sour Apple Paper
Onigiri Senbei
Sugar Rusk Umaibo
Fushigi Fu-sen Gum
Calbee's Sour Cream Thin Potato Chips
Alfort Bitter Chocolate Biscuits
Black Thunder Hojicha Latte
Butter Cream Roll Cake
Corn Potage Puffs
15 different sweet and savory Japanese snacks are included in your ZenPop Sweets subscription box.
ZenPop Sweets Subscribers Bonus Gift
This month all ZenPop Sweets Pack subscribers will receive a bonus gift: Matcha Au Lait Blendy Stick. It wouldn't be tea time without a cup of tea or in this case, bittersweet matcha! We hope you enjoy this rich and creamy bonus treat!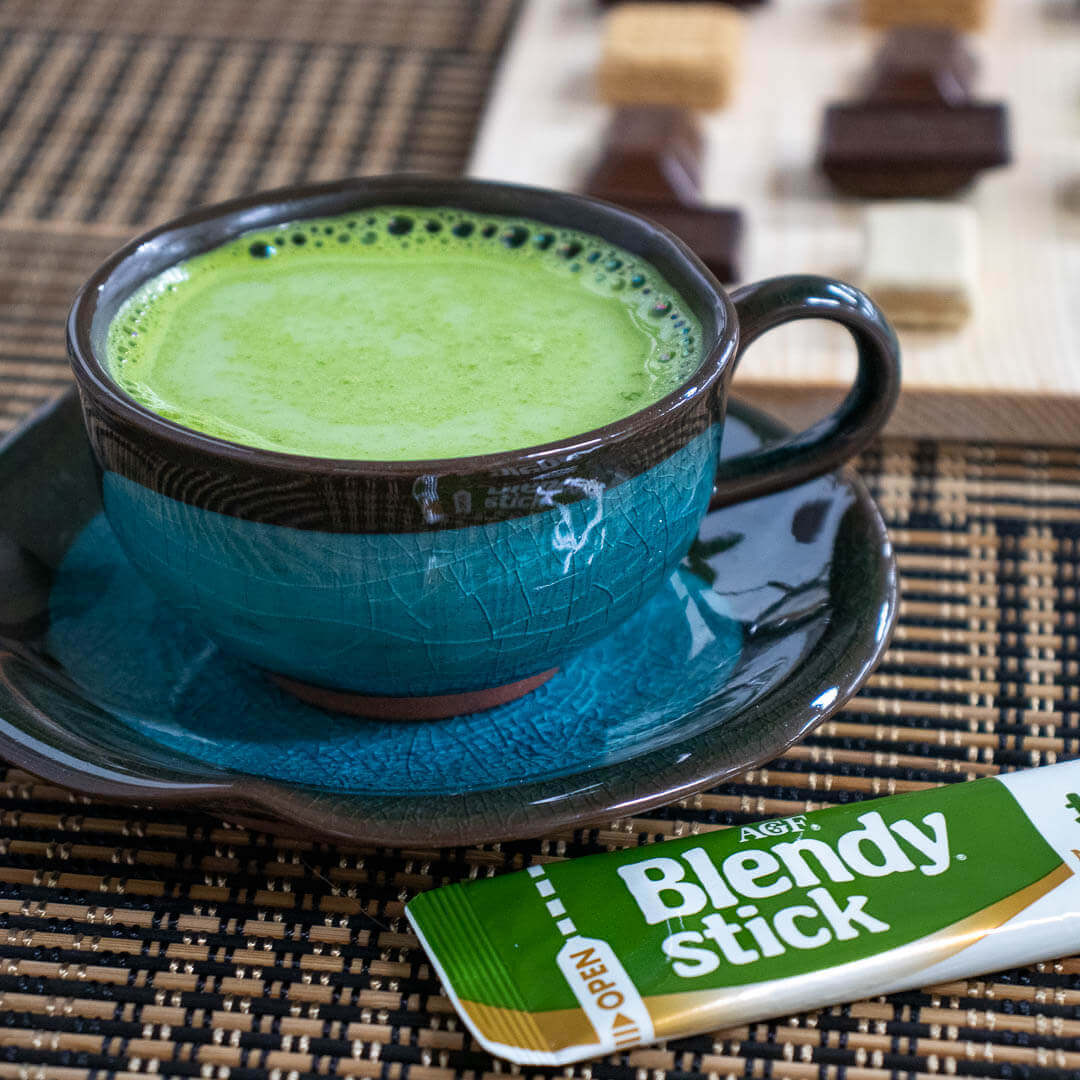 Follow #zenpopjapan