This year has been a stunning year for anime, with new shows and reboots alike capturing our hearts.
Grab your snacks and get ready to watch (or re-watch!) these top anime series of 2019 (plus a few honorable mentions!)
1. The Rising of the Shield Hero
Genre: Isekai, Fantasy
The Rising of the Shield Hero (Romaji: Tate no Yuusha no Nariagari) felt like a breath of fresh air for the isekai genre.
Naofumi Iwatani finds himself transported into another world, bearing the Shield of the Four Cardinal Weapons. Unlike other isekai where the protagonist's special skills immediately give him an advantage, Naofumi finds himself at an extreme disadvantage - an overwhelming prejudice against the Hero of the Shield, no proper ways to attack and level up, and worst of all, being outcast by society.
Seeing Naofumi struggle to get back on his feet and experiencing the world around him made this one of our favourite isekai anime of 2019.
2. The Promised Neverland
Genre: Science Fiction, Thriller, Horror
The Promised Neverland (Yakusoku no Neverland) really took us for a ride.
Don't be fooled by the cute artstyle, or by the fact that the protagonists are children.
Grace Field House is hiding many secrets from the orphans that live there. Their lives may be comfortable, but what lies outside the gate is a total mystery.
Emma, Norman and Ray are some of the smartest kids at the orphanage, and their quest to return a friend's forgotten stuffed toy takes a much darker turn when they realise the secret of the orphanage and its caretaker.
3. Kaguya-sama: Love is War
Genre: Romantic Comedy, Shoujo
Kaguya-Sama: Love is War (Kaguya-sama wa Kokurasetai - Tensai-tachi no Ren'ai Zunōsen) follows two prideful members of the student council: President Miyuki Shirogane and Vice President Kaguya Shinomiya.
Though they have developed romantic feelings for each other, getting the other to admit so is quite a difficult feat. Of course, it's scary to be the first one to confess!
This romantic comedy had us laughing throughout every episode, and we slowly grew attached to the characters as well. (Moreover, we can't forget Secretary Chika's adorable dance as the ending theme!)
4. JoJo's Bizarre Adventure: Golden Wind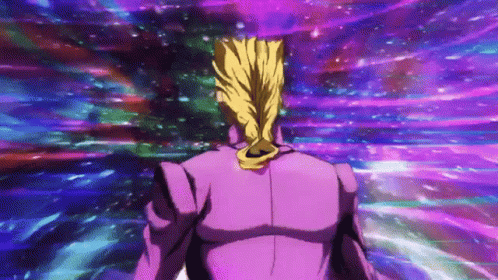 Genre: Shounen, Action
Golden Wind (JoJo no Kimyō na Bōken Ōgon no Kaze) is the fourth season of the popular JoJo's Bizarre Adventure anime.
In this arc, it follows Giorno Giovanna, an aspiring mafia gangster, as he joins an organization called Passione. Giorno (like Jotaro and Josuke before him) has the power to use stands, personified versions of life energy that can be used for good or evil.
The JoJo's Bizarre Adventure series has always been full of great fights, quirky characters, and some downright weird twists and turns, but that's what makes the anime so enjoyable to watch.
Giorno's difficult past comes to light in this season filled with action, adventure, and GOLD EXPERIENCE!
5. Fruits Basket
Genre: Romance, Shoujo
A reboot of a well-loved Shoujo classic, Fruits Basket (Furūtsu Basuketto or Furuba) is the story of Tohru Honda and Kyou, Yuki, and Shigure Souma.
The Souma family's secret is that they are possessed by the spirits of the Chinese Zodiac.
Having to deal with the curse of the Souma family and her own struggle to keep herself afloat, Tohru is a hardworking girl with a gentle and kind heart.
This story focuses on the relationships between Tohru and the Souma family, and their vulnerability, affection, and genuine care towards one another.
The reboot refined the story of Fruits Basket and gave us a kick of nostalgia as we looked back on this shoujo classic.
6. Mob Psycho 100 Season 2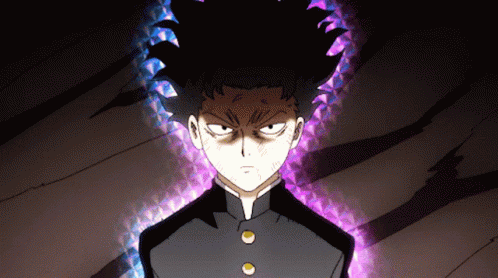 Genre: Supernatural, Slice of Life
Mob Psycho (Mobu Saiko Hyaku) focuses on Shigeo "Mob" Kageyama, a seemingly normal looking guy who has amazing psychic powers as an esper.
Written by the author of the hit series One Punch Man, Mob Psycho exceeded our expectations every episode.
In its second season, we follow Mob along with his psychic mentor Reigen, as Mob's powers grow stronger and stronger and he grows more independent and capable. Every character is developed extremely well, and we can't help but feel attached to them more and more, even throughout some of the comedic bits of the story.
7. Demon Slayer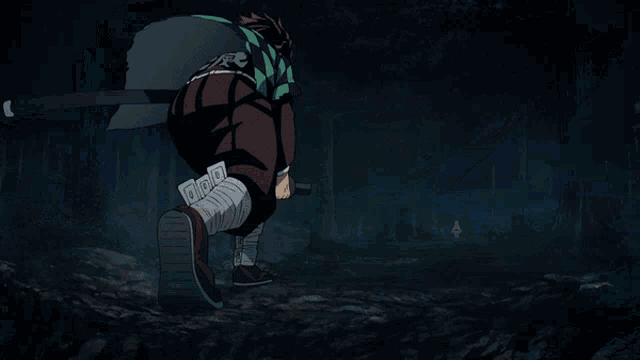 Genre: Adventure, Shounen, Dark Fantasy
Demon Slayer (Kimetsu no Yaiba) has caused quite a stir during its run from April to September.
We follow Tanjiro Kamado, an ordinary boy living in Taisho era Japan, whose entire family has been killed and eaten by demons. The only other survivor is his sister Nezuko, who has been turned into a demon herself.
In his quest to turn his sister back into a human, Tanjiro must become one of the Demon Slayer Corps, a group dedicated to eradicate demons from the world and keep people safe.
Its "monster of the week" formula is offset by amazing animation courtesy of Ufotable, a remarkable soundtrack, and phenomenal direction.
Demon Slayer is definitely a must-watch anime of 2019!
Honorable Mentions
Since we can't possibly mention every single anime that came out in 2019, here are some other honorable mentions that are worth a watch:
Dr. Stone
Dororo
Carole and Tuesday
How Heavy are the Dumbbells You Lift?
Teasing Master Takagi-San (Karakai Jouzu Tagaki-san)
BEASTARS
Stars Align (Hoshiai no Sora)
The aforementioned anime can be watched through Netflix, Crunchyroll, or Funimation.
Even if there's still so much we haven't watched, we're grateful to have had so many amazing shows come out this year!
The holidays are the perfect time to re-watch some of your favorite anime series from 2019. We'll bring the snacks! Choose from our Ramen, Sweets or Mix Japanese subscription boxes.
ZenPop's new Sweet Memories Sweets Pack. Available now!

ZenPop's new Midnight Snacks Ramen + GiveawaySweets Pack. Available now!
Follow us #zenpopjapan
This blog was written by Sam: Sam is a university student interested in everything in otaku culture, from video games to anime. Growing up, she spent several hours in front of the TV watching mahou shoujo shows, and now binges entire seasons of anime within in a few hours. She loves to attend conventions in cosplay and always stops to take pictures of stray cats.