🎅 Christmas Delights ! 🎁
We're ready to start our Christmas movie season! We've got you covered as well with our newest boxes!
This is the best month to get something unique delivered to your home :
✍️ Stationery - Starry Nights Stationery
🍜 Ramen - Slurpin' with Santa
🍬 Snacks - Christmas for two
👺 Store - New Store Opening

Shipped worldwide from Japan.
SPECIAL END OF THE YEAR EVENT:
THE GOLDEN TICKET
Over the next few months, until the enf of February 2024, we will include BONUS raffle tickets in EVERY SINGLE BOX*! Those raffle tickets will give you a chance to win an extra gift, and should you get the golden ticket... you will get a Nintendo Switch!
How to join? When you receive your box, check the content for a raffle ticket as seen below. They come in different colors. Peel them open from the bottom, and check the information inside to see what you won and how to claim your prize by scanning the QR code!
*only for subscription boxes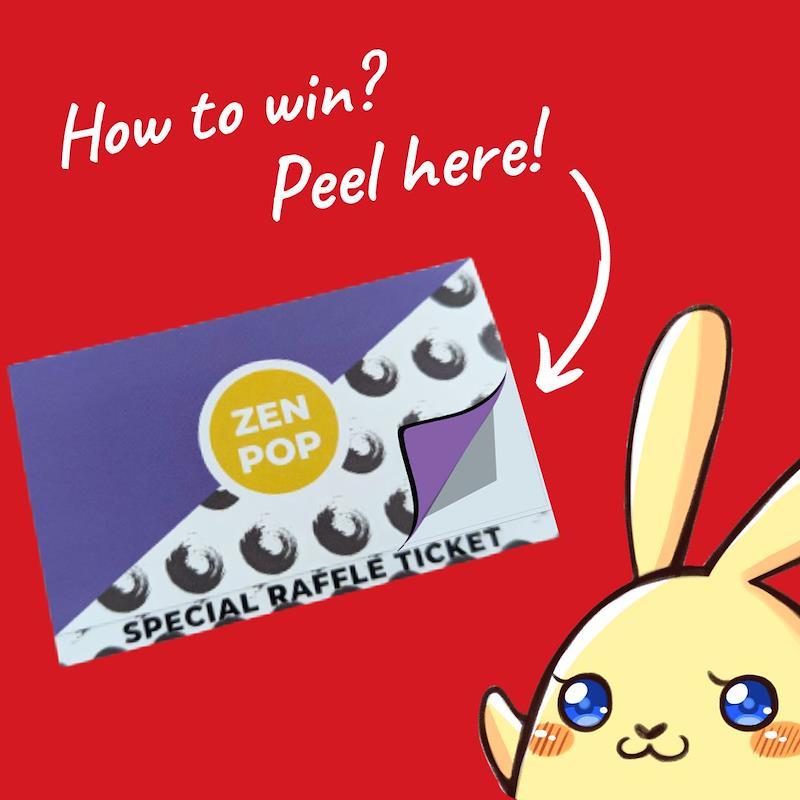 Snack Box - Christmas for two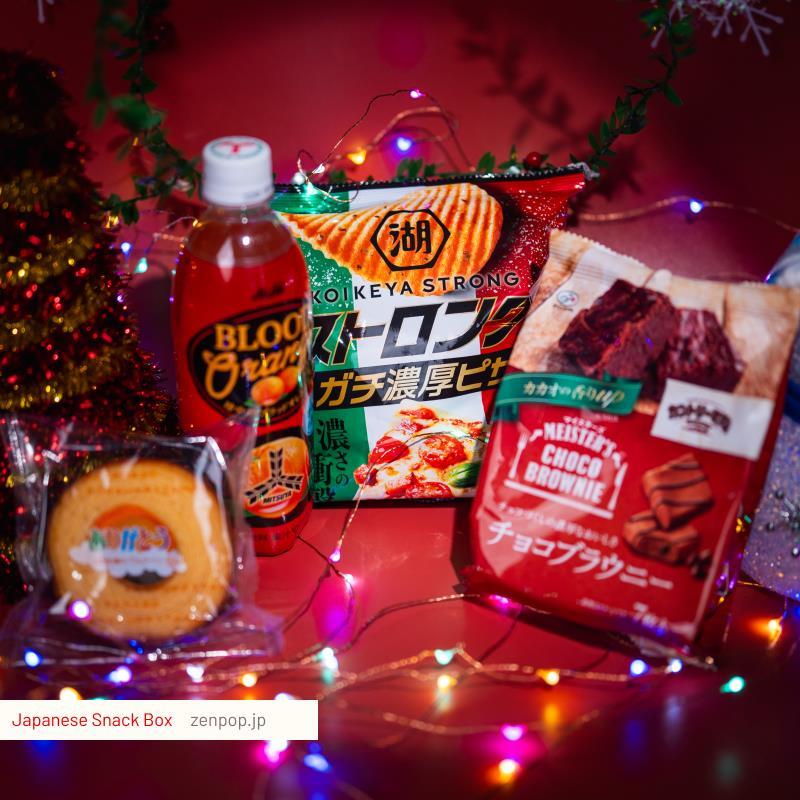 In Japan, Christmas is largely seen as a "couple's day" and is treated much like Valentine's Day is in other countries. One thing that is common all over the world is the joy of sharing! We designed this Holiday season snack box with this in mind. Enjoy hearty treats tasty alone but better together. Japan has some amazing flavors, and experiencing them with an important person makes it all the more fun to discover.
STRONG Pizza Potato from Koikeya
Arigatou Baum Cake from Rouge (Osaka Local!)
Menzukuri Seabura Shoyu from Toyo Suisan
PLUS so many more delicious snacks to discover!
Ramen Box - Slurpin' with Santa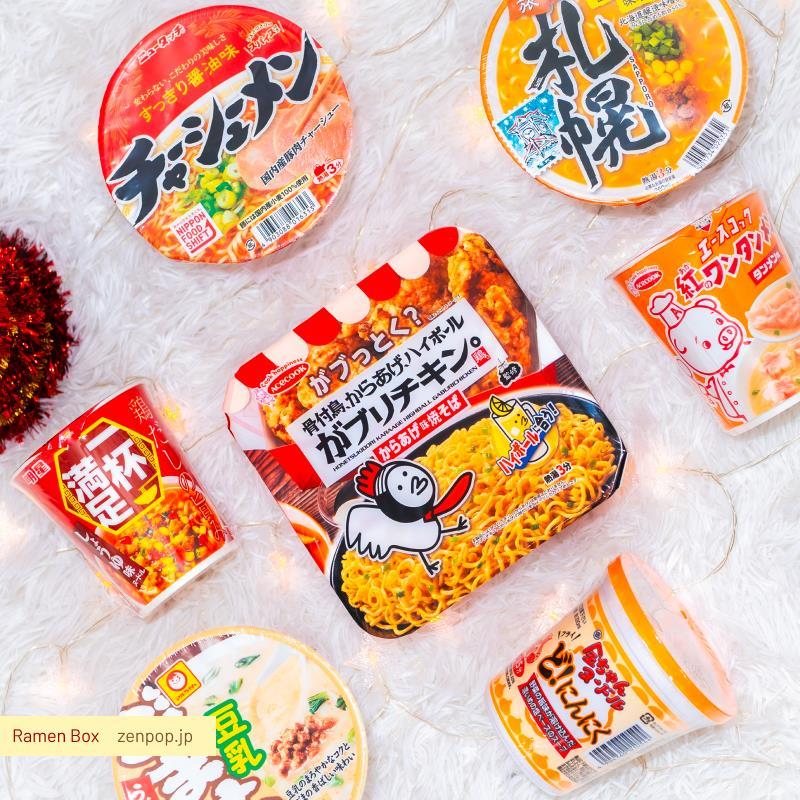 The holiday season is marketed as a time for relaxation and family time. The reality is often much busier than what we envision. Do like Santa, and save time with warm heart noodles that'll recover all your hearts and let you spend your time where you want to, all while enjoying Japan's best & newest ramen offerings. Have a slurp of bowls like these:
Gaburi Chicken Kanshu Karaage flavor Yakisoba from Acecook
Sapporo Ichiban Tabimen Sapporo Miso Ramen from Sanyo Shokuhin
New Touch Char Siu Men from Yamadai
PLUS more delightful noodle dishes from Japan!
Stationery Box - Starry Nights Stationery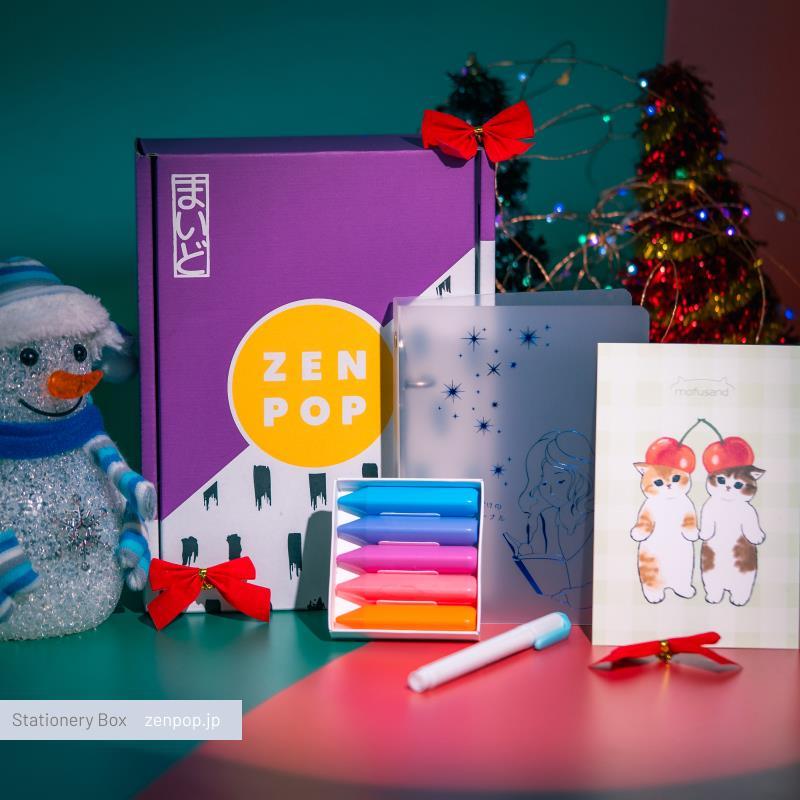 The year is nearing its end, and we're filled with feelings of anticipation for the future. It can be daunting to enter a new year on your own, so don't go alone! Bring a journal as a companion, and the two of you will make sense of the future together, one page at a time. In this box, you'll find the tools you need to build your own personalized companion journal with items like:
ZenPop's original A6 Size Binder with a Celestial design
A Mofusand postcard with an adorable mofusand dessert motif
Puttito 50th anniversary non transfer crayons in Pastel from CARL
PLUS more cute and useful stationery items!
Store - New Limited Edition Store

We launched our brand new store with over 20 limited edition boxes that do not require any subscription! If you're not ready to commit yet, you will find something you like there!
Figures
Snacks
Ramen
Stationery
Plus, more exclusive items from your favorite Anime!
Follow us on Facebook, Instagram, TikTok, Twitter and Pinterest @zenpopjapan