When it comes to snacking, potato chips are a universal favorite. I mean, who doesn't love potato chips? But in Japan, the world of potato chips takes on a whole new dimension, with flavors and varieties that will shock you. In this article on Japanese chips, we'll uncover the popular potato chip trends in Japan and unveil the top 10 must-try Japanese potato chips for 2023.
WHAT ARE THE DIFFERENT KINDS OF JAPANESE POTATO CHIPS?
Japan is a country with a knack for many food innovations, and confectioners are always willing to explore different flavors and shapes. In other countries, there is generally only one type of potato chips available, but Japanese potato chips come in different flavors and shapes. These are the popular types of Japanese potato chips.
The hyperbolic paraboloid shape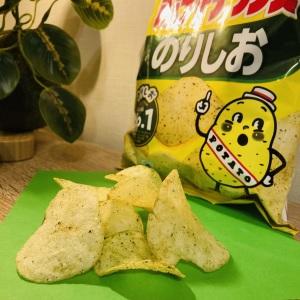 In simpler terms, it is referred to as the "Pringles shape." It is one of the most iconic shapes in food history, and it was created in the 1960s because customers complained that there was too much air in potato chip bags. The unique shape was designed to stack up perfectly. Many Japanese chip brands like Calbee make their chips in this shape. They are thin and uniformly sliced for a light and crispy texture. They come in various flavors, including salt, vinegar, and unique Japanese seasonings.
Sticks or Strips
Some Japanese chips are shaped like sticks or strips, so they pretty much look and taste like french fries. They give a different snacking experience because they are often used for dipping into various sauces and dips. One popular example is Jagariko sticks, which are a unique snack that combines the shape of sticks with potato and biscuit. They are known for their cylindrical shape and come in various flavors.
Wavy or Ripple Chips
Wavy or ridged potato chips have started becoming popular in Japan. They have a thicker and textured surface and hold up well when dipping. Jagabee, a Calbee snack known for french fries shaped chips, has a wavy variation for unique flavors.
TOP 10 JAPANESE POTATO CHIPS YOU HAVE TO TRY IN 2023
CALBEE PIZZA POTATO CHIPS
Calbee, a Japanese snack company, was established in 1949 and is the largest manufacturer of potato chips in Japan and Asia as a whole. The company raked in millions of dollars yearly because, with the exception of PepsiCo, they sell the most potato chips in Asia Pacific. What is interesting is that Calbee stands for Calcium and Vitamin B, which is the company's way of pledging to make snacks that would improve people's health.
You're probably wondering, "How can potato chips taste like pizza?". Well, Calbee made it work. They were able to create the Pizza Potato chip by capturing the essence of a pizza by dusting the chip with a mix of seasonings that mirror pizza toppings. This chip genuinely tastes like pizza, which is strange yet satisfying.
KOIKE-YA PURE POTATO MIXED SALT FLAVOR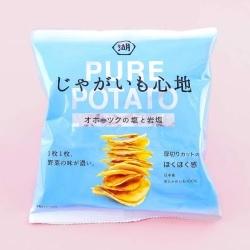 Koike-Ya is another long-standing Japanese potato chip manufacturing company that was founded in 1953. One of their popular brands is Pure Potato Chips, where the potatoes used are carefully chosen. The chips are generally thicker and harder than other types. Their iconic flavor is the deceptively simple mixed salt flavor, where each chip is seasoned with two different types of salt. If you like your chips salty, then this one is for you.
CALBEE SEAWEED SALT POTATO CHIPS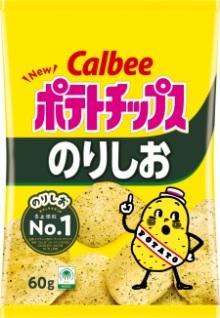 Nori seaweed is popularly used in Japanese cuisine. You can find it used as wraps in onigiri (rice balls), mochi, and sushi. It brings out a rich umami flavor in dishes. In 1976, Calbee released this iconic flavor, and it has remained a top seller ever since. These chips balance the saltiness and the earthy taste of seaweed to create an amazing flavor.
JAGARICO SALAD POTATO CHIPS
JagaRico is a Calbee brand that was introduced in 1995. It is deep-fried steamed potatoes shaped like sticks. It comes in cups similar to that of ramen cups. The classic flavor, which is still popular today, is a combination of potato, salt, and salad flavoring, giving it a hearty veggie taste. Other JagaRico flavors you should try are cheese, mentaiko, butter, and beef tongue flavor. One thing Calbee does not fail to do is experiment with flavors.
YAMAYOSHI WASABEEF POTATO CHIPS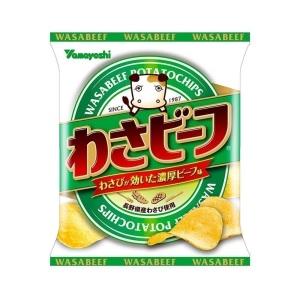 WasaBeef, also known as wasabi and beef, is the most popular Yamayoshi potato chip flavor. The cow mascot even has a name, Wasacchi. The Yamayoshi potato chip brand is a household name in Japan with many products, but the WasaBeef chips pack a punch with their spicy wasabi seasoning combined with the taste of beef. It's a fiery combination that's hot but savory. You should definitely give it a try.
JAGABEE TEBASAKI(FRIED CHICKEN WINGS)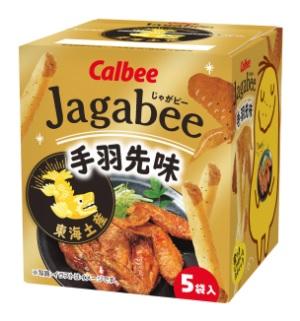 Jagabee is another product manufactured by Calbee. It looks similar to JagaRico, but it was produced more recently using a different method. The potatoes used to make Jagabee potato chips are unhusked, which gives it a different taste, and it looks more like french fries. The fried chicken wings flavor is popular because it is a staple dish in Japan. Universally, many cultures have their own version of seasoning chicken, so infusing chips with the taste of chicken is genius. Who wouldn't want to buy it?
CHIP STAR POTATO CHIPS - SETOUCHI LEMON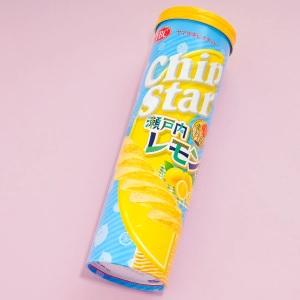 Chip Star is another distinguished player in the world of Japanese potato chips that produces many bizarre and regular flavors. The chips are stacked in a handy cylindrical with a lid. The Setouchi lemon flavor brings you a citrusy sensation that is perfect for summer.
ROYCE CHOCOLATE POTATO CHIPS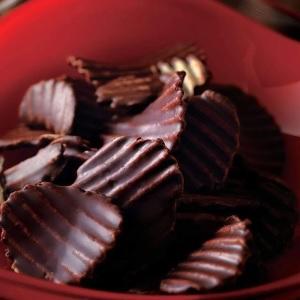 Royce is a Japanese company that prides itself on using high-quality ingredients to make luxury chocolates. In 2002, the company took an unexpected yet delightful turn with its Chocolate Potato Chips. This Japanese brand, known for its exquisite chocolates, ventured into the world of snacks by making premium chocolate chips coated with chocolate. It is a bit pricey at around $18.99 per pack, but if you love luxury food, then you will appreciate every bite.
KATAAGE POTATO CHIPS: GRILLED CRAB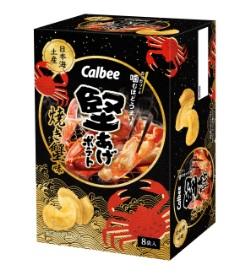 Grilled crab? As a potato chip flavor? Yes, it exists. Kataage is a Japanese potato chip brand with oddly shaped twisted chips. The company brings the essence of the sea to your table with its unique grilled crab flavor.
JAGARICO TAKOYAKI FLAVOR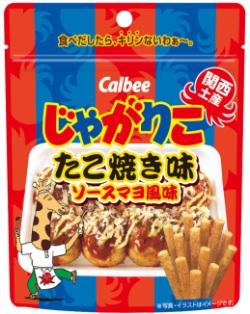 Takoyaki is a popular Japanese street snack with ingredients like cooked octopus, flour, ginger, and bonito flakes all fried in a ball and eaten with sticks. JagaRico pays homage to this culinary masterpiece by infusing the essence of Takoyaki into its potato sticks. Each bite captures that flavor burst of umami-rich octopus and a hint of tanginess from Takoyaki sauce.
In conclusion, Japanese potato chips offer a captivating journey through flavors, from the traditional to the avant-garde. Whether you're drawn to classic Japanese tastes, innovative chip varieties, or the weirdest and wackiest flavors, Japan's chip scene has something for every snacker to savor and explore.
Don't miss out on trying out authentic Japanese potato chips by buying a snack box from Japan!
This article was originally written by our freelance writer Umm-Kulthum Abdulkareem and edited by us.