If you're a Ghibli fan, you won't have missed the announcement that all your hopes and dreams are soon to come true!
The Studio Ghibli Theme Park is set to open in autumn 2022 in Aichi Prefecture and will bring to life the many amazing masterpieces of Hayao Miyazaki across 200 hectares of land.


The new Studio Ghibli theme park logo unveiled ealier this month.
The first word "ジブリ" ("Ghibli") was created by Oscar-winning director Hayao Miyazaki and the second word "パーク" (Park) by his longtime producer friend, Suzuki.
ZenPop x Studio Ghibli Giveaway
***Giveaway now closed***
This month we're celebrating the famous Japanese animation film studio with a big Studio Ghibli Giveaway!
Subscribe to ZenPop in July and you'll go in the draw to win a selection of items featuring Ghibli's most loved characters, including No Face and, of course, Totoro.
Choose to sign up for a 1, 3, 6 or 12 month plan to our Ramen, Sweets, Ramen + Sweets Mix or Stationery Pack. Good luck!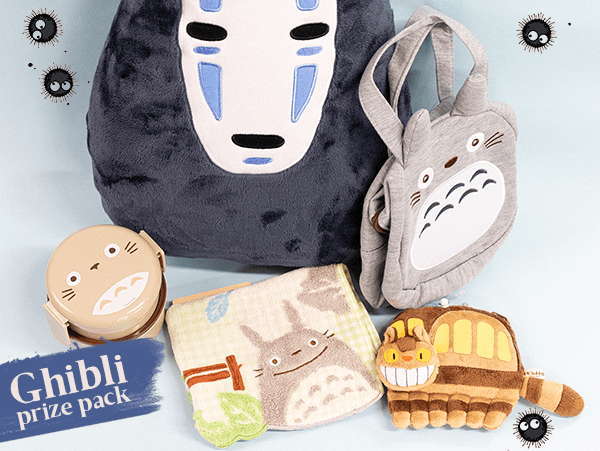 The first prizewinner will receive a My Neighbor Totoro bag, bento box and towel, Cat Bus coin purse and Spirited Away's No-Face cushion. The second and third prizewinners will each get two items.
Terms and Conditions: Offer ends midnight 31st July (JST). All new and current ZenPop subscribers during July will automatically be entered into the giveaway. The three winners will be randomly selected, contacted via email and announced on our blog and social media by 2nd August.
What You'll Find at the new Studio Ghibli Theme Park
Ever since it was announced that Studio Ghibli would be opening its very first theme park in Japan, they've been teasing us with the amazing details!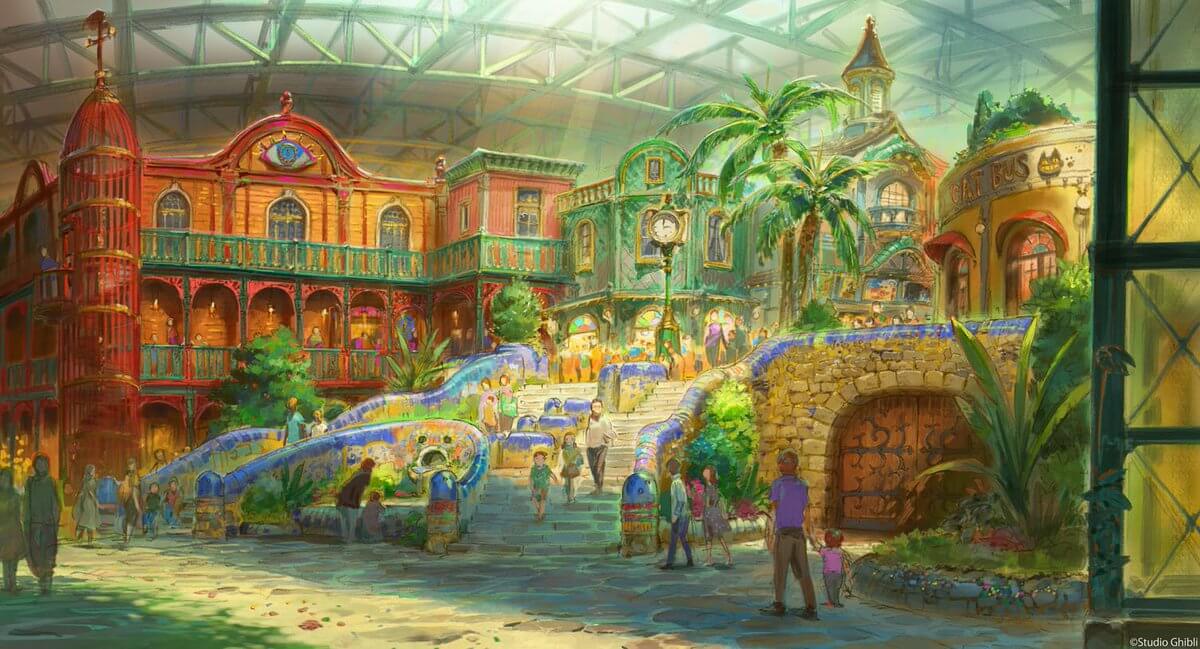 Photo credit: Ghibli
The park will be will be divided into five distinct realms, and will feature places from some of Studio Ghibli's most popular films.
It'll include a full-sized replica of the Chikyuya antique shop from Whisper of the Heart, set to be located in the park's Youth Hill Area (below).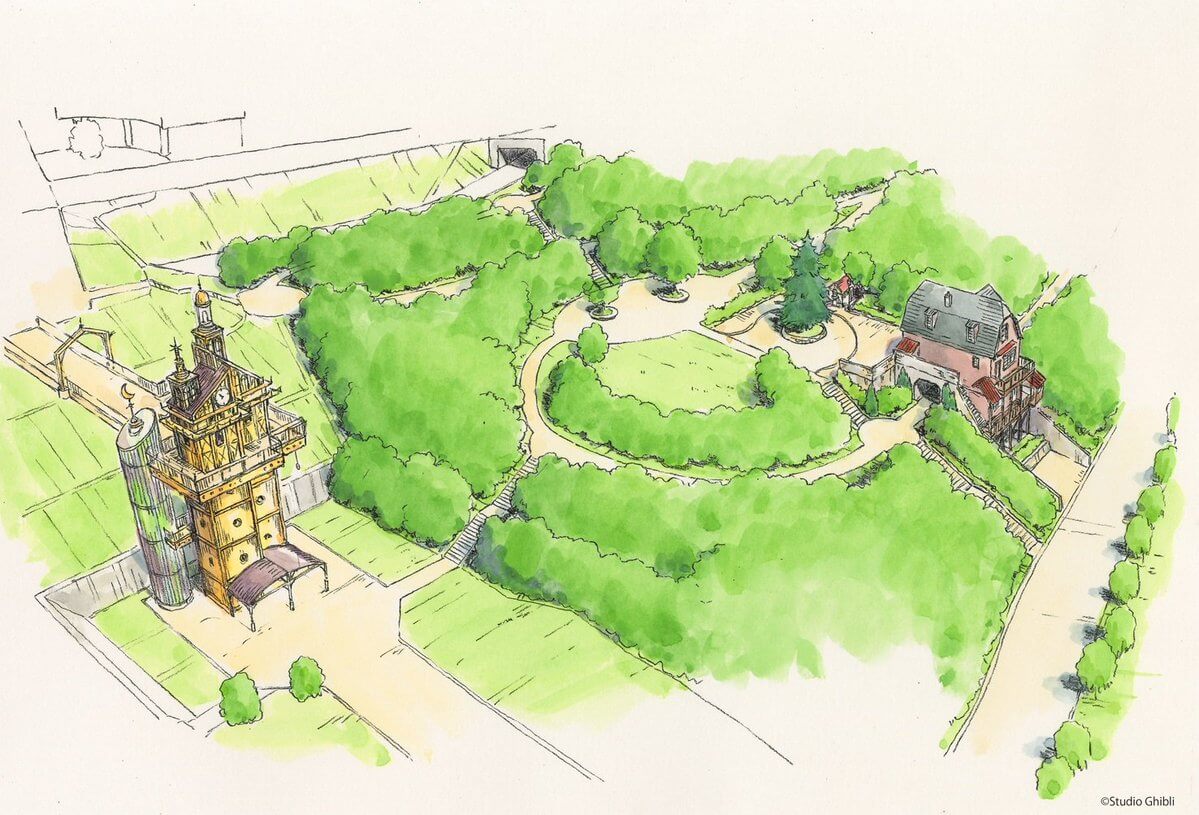 Photo credit: Ghibli
The Ghibli Large Warehouse Area (below) will hold the exhibitions and shopping areas, along with movie theaters.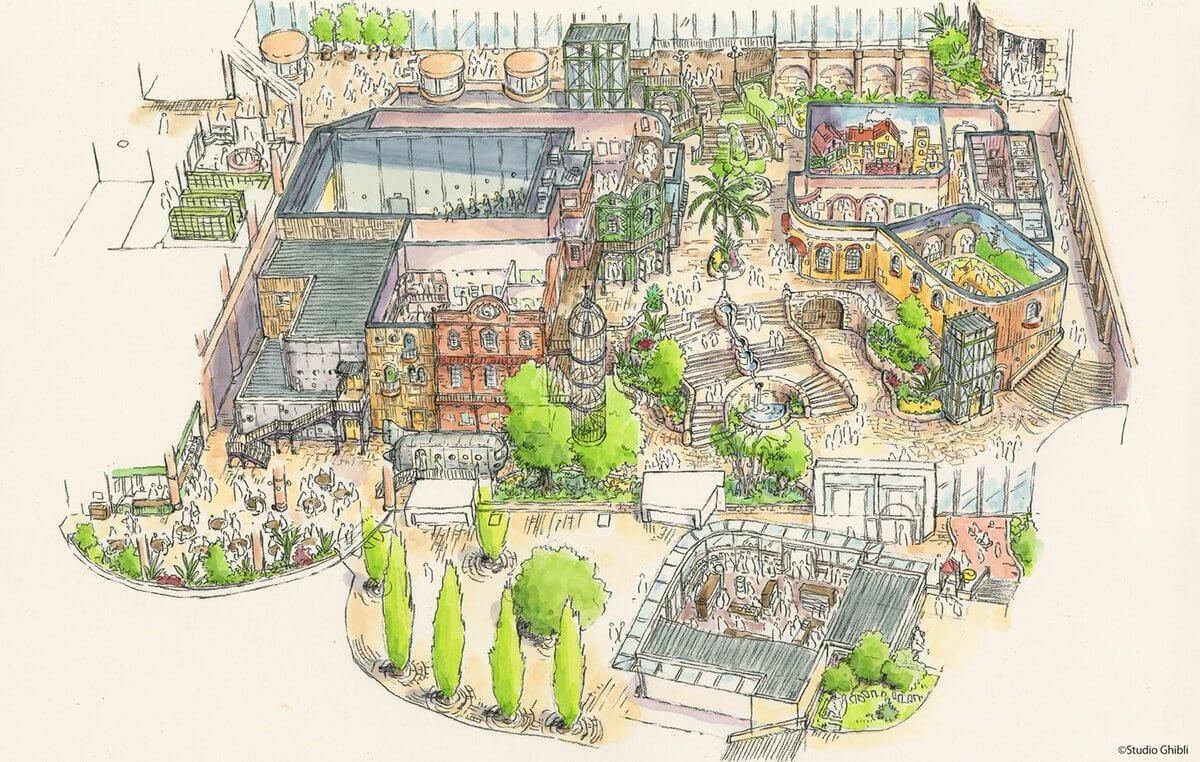 Photo credit: Ghibli
The Witches' Valley area (below) recalls the magic angle in many Ghibli movies, like Kiki's Delivery Service and Howl's Moving Castle.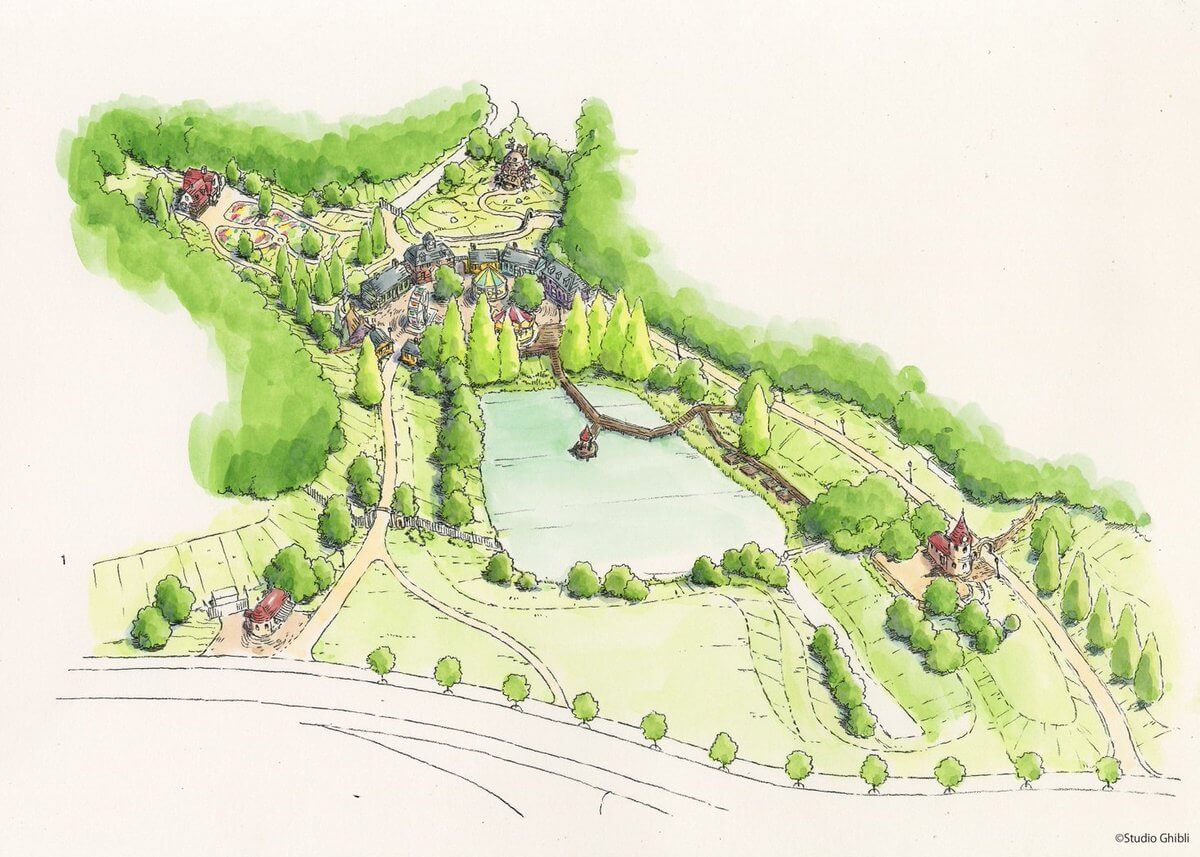 Photo credit: Ghibli
You Can Visit the Ghibli Museum Now!
If you can't wait for two more years for the new theme park to open, you can always visit Ghibli Museum in Mitaka, a western city of Tokyo, now!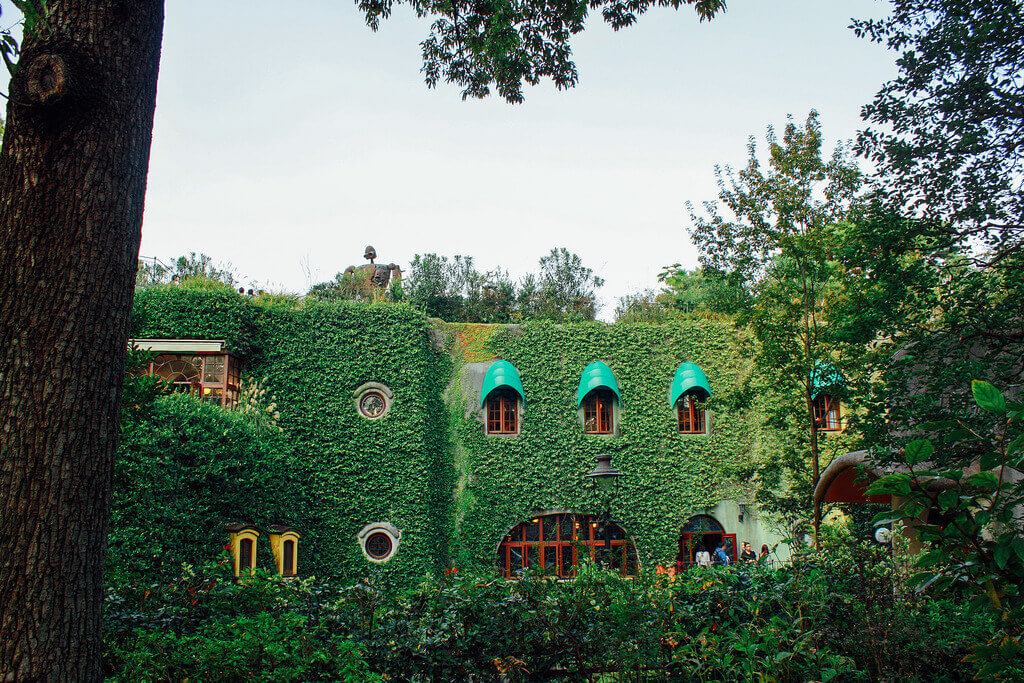 Photo credit: WayChen_C
This one-of-a-kind museum is dedicated to the legenedary Studio Ghibli film studio. The museum showcases the studio's work, as well as to explaining the mechanics of the world of animation.
The exhibits are so charming that even if you're not a Ghibli fan, you won't be bored! One exhibit recreates a Studio Ghibli's art director's studio, down to the bowl of necessary candy. Another interactive exhibit allows you to experience life-size recreations of popular film places, such as the fling ships of Laputa!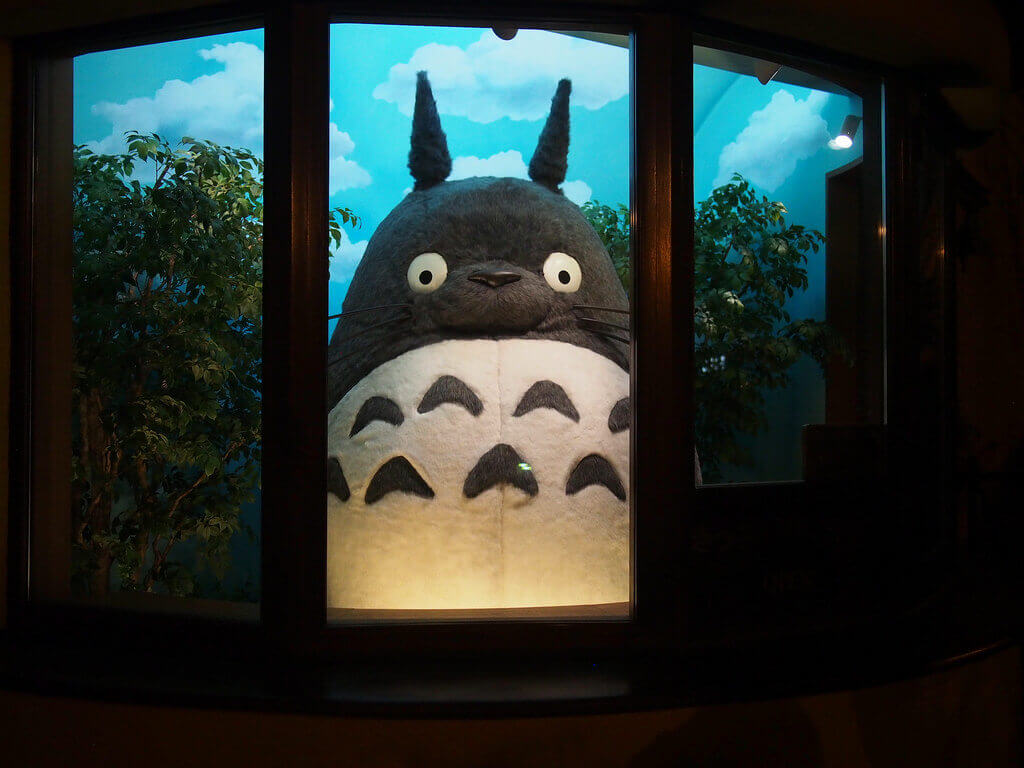 Photo credit: nakashi
It's a very popular museum and tickets can be difficult to get, typically they go on sale one or two months in advance, so make sure you plan ahead! Visit the museum's website for more information.
Where to Buy Studio Ghibli Products?
ZenMarket's online marketplace, ZenPlus, recently launched their new Studio Ghibli store.
Check it out to find cute baby items, Totoro nap cushions and other Studio Ghibli goods.
What's your favorite Studio Ghibli film? Share with us on Facebook, Instagram or Twitter.