Are you tired of hosting the same old dinner parties? Switch it up and throw a Japanese snack party instead! Not only will it be more affordable for you, but your guests are sure to love trying out the unique flavors and snacks that the land of the rising sun has to offer.
Remember that a gathering with friends and family doesn't need a full-course meal. You can be casual about it by serving snacks and drinks instead.
Whether it's a picnic, a barbecue party, a movie night, or a drink and chill party, here are some excellent Japanese sweets and treats that will surely please your guests.
Pocky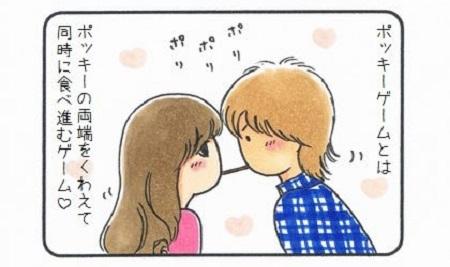 The Pocky Game is often played at gatherings between men and women.
Pocky is an ideal party snack because you and your friends can easily play a game with it. Whether it's for a double date or you just want to have a laughter-filled time, Pocky is the way to go.
This game involves two people eating a Pocky stick from both ends. The one who breaks away loses. Not only is the Pocky game physically entertaining, but it also brings people together and helps break the ice in group situations. It's a great way to get people closer.
Calbee Pizza Potato Chips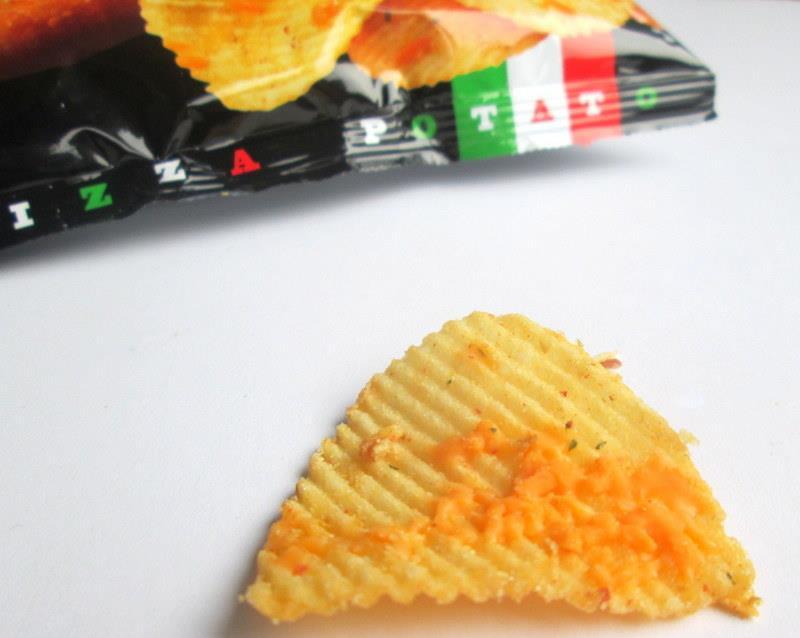 The chips have melted cheese on them.
Let's face it — pizza is the ultimate party food. First of all, it comes in a variety of options to cater to every taste and dietary restriction. Plus, it's easy to order in bulk and have delivered right to your door.
But if you want to serve pizza with a twist, why not try the Calbee Pizza Potato Chips? Naturally, you can't expect your favorite pizza flavor from this snack, but if it's the cheese you love about pizza and you want to share the awesomeness of this snack with your friends, go ahead and include it in your party food lineup!
Tohato Caramel Corn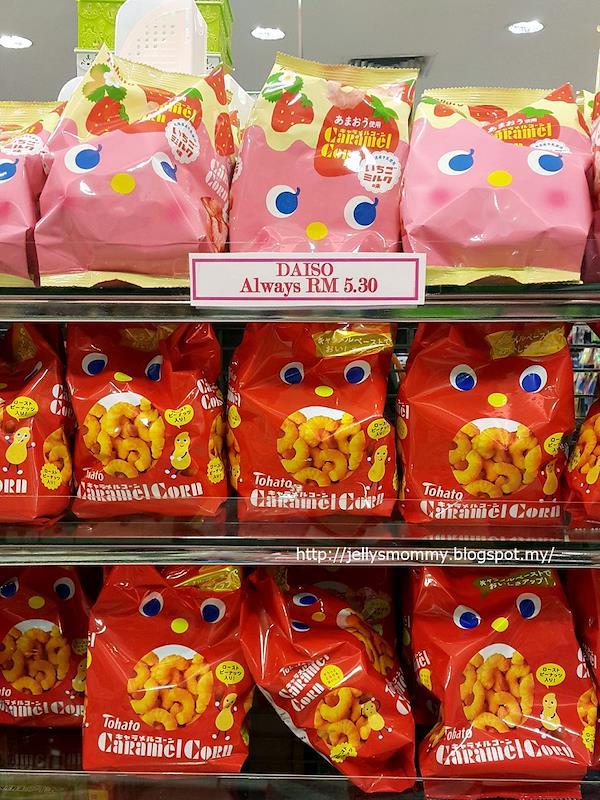 When thinking about a corn snack, you'd probably think about popcorn. But this snack by Tohato is different. It's a puff snack with a bit of nuts in the middle. They even have an almond variant!
So if you want a sweet treat to snack on with your friends during a movie night, we highly recommend the Tohato Caramel Corn. It's an addictive snack as it makes you want to eat more as you bite on the sweet outer coating and get to the small surprise within.
Pretz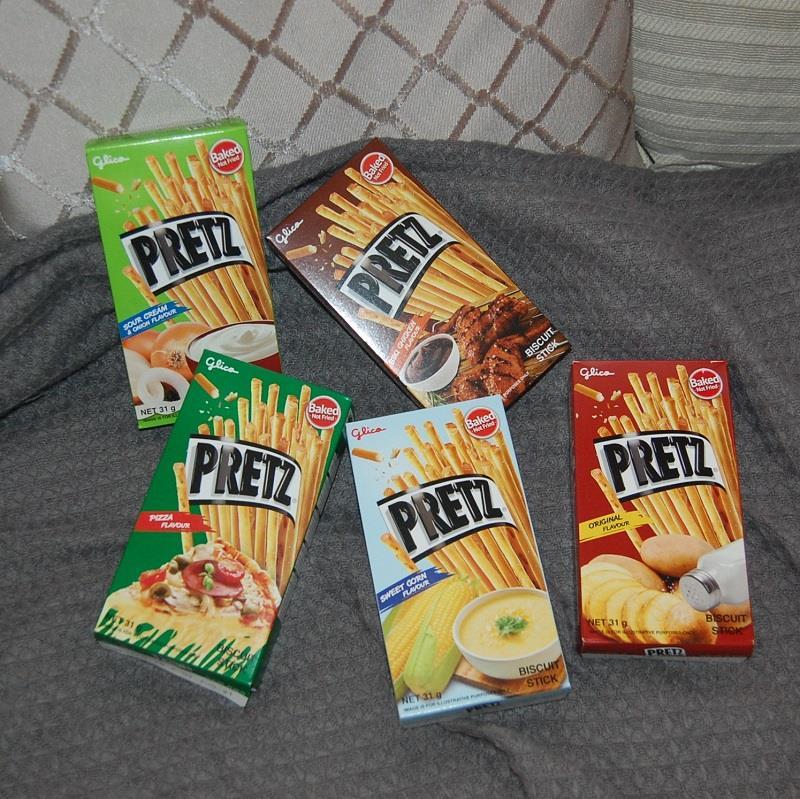 Pretz has tons of flavors.
Pretz may be snack sticks like Pocky, but they're like pretzels texture-wise, hence the name. Another main difference is that its flavoring is sprinkled rather than frosted. Furthermore, Pretz is mostly offered in savory variants, but it has sweet flavors too!
We recommend it for barbecue parties. And if you want to get creative, serve dips along with the snack sticks as well. Just make sure to experiment before serving them to your guests so that you can create the best flavor combinations!

Sucorn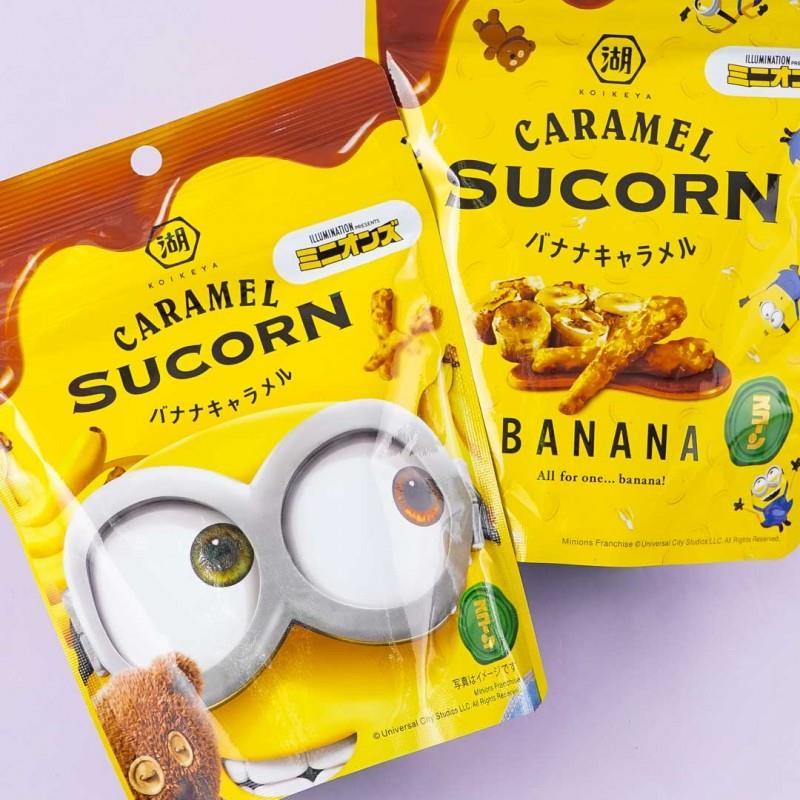 When you snack on Sucorn, you'll realize that this is Japan's take on Cheetos. In other words, it's the perfect treat for people who love cheese snacks.
But that's not all. You can get this corn puff snack in barbecue and seafood flavors. It has sweet flavors like salted caramel as well. It's the perfect party snack for movie nights with friends.

Mike Popcorn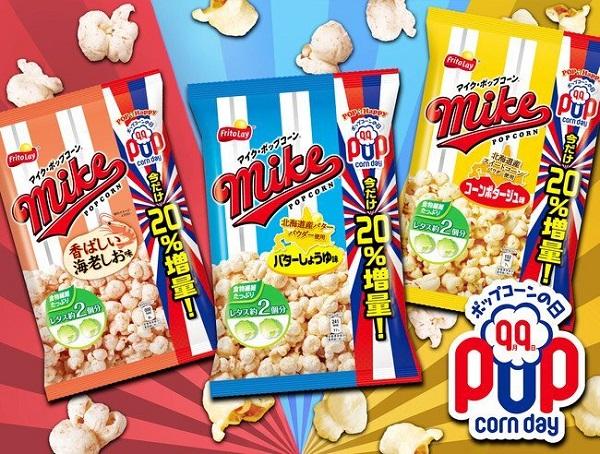 The flavorings for this local popcorn are sourced all over Japan
Japan took the movie theater snack to greater heights with a local snack called Mike's Popcorn. It's the country's most popular popcorn brand. Believe it or not, it's a creation by the American snack brand Frito-Lay. But it was invented in Japan in 1957.
On top of its regular flavors, Mike Popcorn is also offered in limited-edition flavors. Previously, they released milk tea and salted shrimp. The light and airy popcorn's standard flavor is soy sauce butter and it will surely be loved by your friends. Serve this as a movie-time snack to your guests.
Rice Crackers
Want to bring traditional Japanese flavors to your casual non-dinner party? Try our recommended rice crackers.
Senbei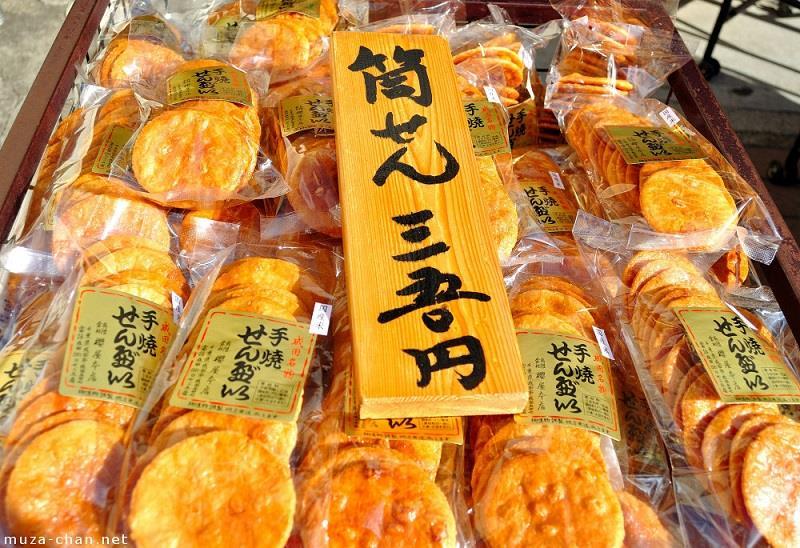 When it comes to teatime snacks, there's nothing quite like Japanese senbei. These traditional rice crackers come in all sorts of delicious flavors, from classic soy sauce to more unique options like seaweed or shrimp. And while they may look humble, they pack a seriously satisfying crunch with every bite. Plus, they pair perfectly with a steaming cup of green tea or matcha. So next time you're hosting an afternoon gathering, hold a tea party, skip the store-bought biscuits and opt for some delicious senbei instead. Your friends will appreciate the introduction to this tasty treat.
Tsumami Dane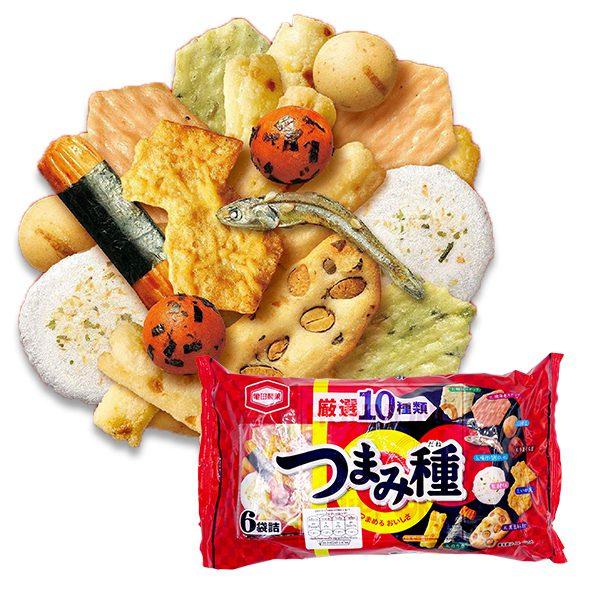 Otsumami is Japan's term for snacks eaten with alcoholic drinks. So if it's a drinking party, we recommend Kameda Seika's Tsumami Dane.
Do you know what's awesome about it? One bag has so much variety. You get 10 different rice snacks packaged into smaller bags. They are great for sharing. They come in different flavors including edamame, seaweed, and seafood among others.
Bonchi Ponsuke Arare Rice Crackers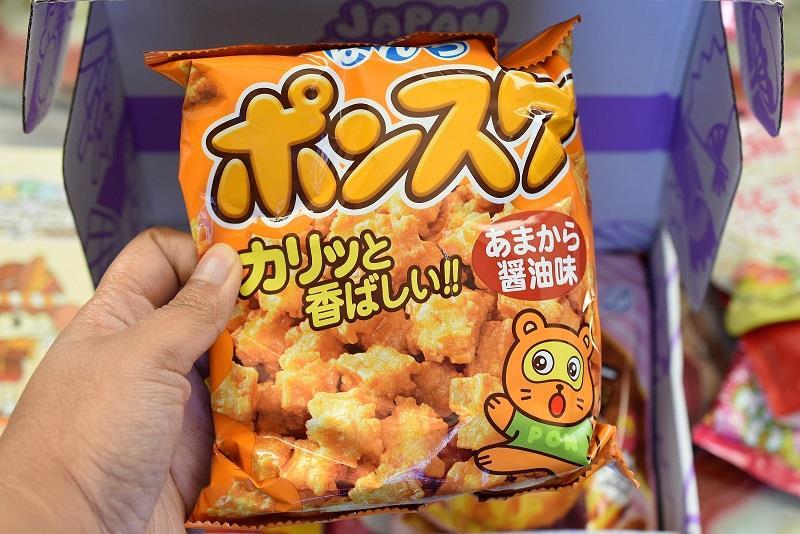 Bonchi added a modern touch to rice crackers with their Ponsuke Arare Rice Crackers. They achieved this by adding unique flavors to their snack. The hint of sesame sauce creates a sweet taste as you munch on the treats.
We're pretty sure a lot of people have already tried the traditional senbei. So your guests will definitely thank you when you serve a traditional Japanese snack with a twist.
Agemochi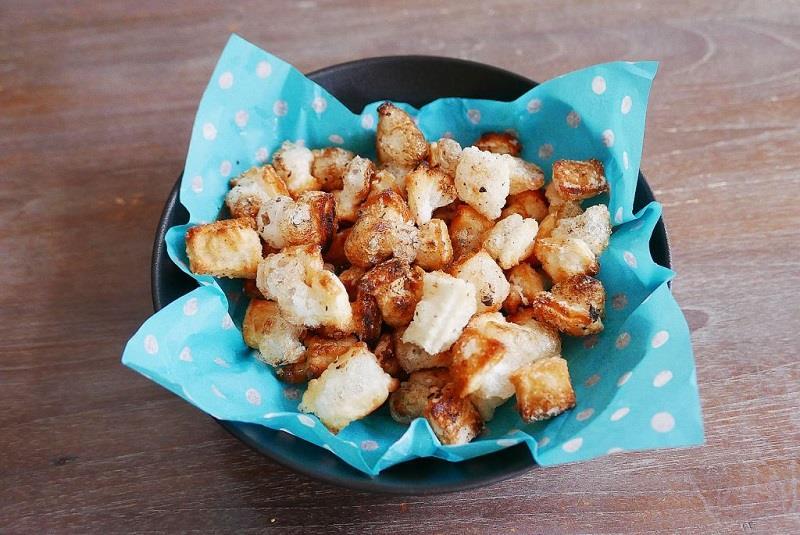 Did you know that mochi can be eaten fried? If you already love this popular wagashi (和菓子) or traditional Japanese sweet, you'll surely love its deep-fried version.
Agemochi is done by cutting the glutinous rice cake into cubes and then deep frying them. It is typically flavored with salt or soy sauce. Eat one and you'll be treated to a crunchy outer part and chewy goodness within.
​​
Calbee Onion Rings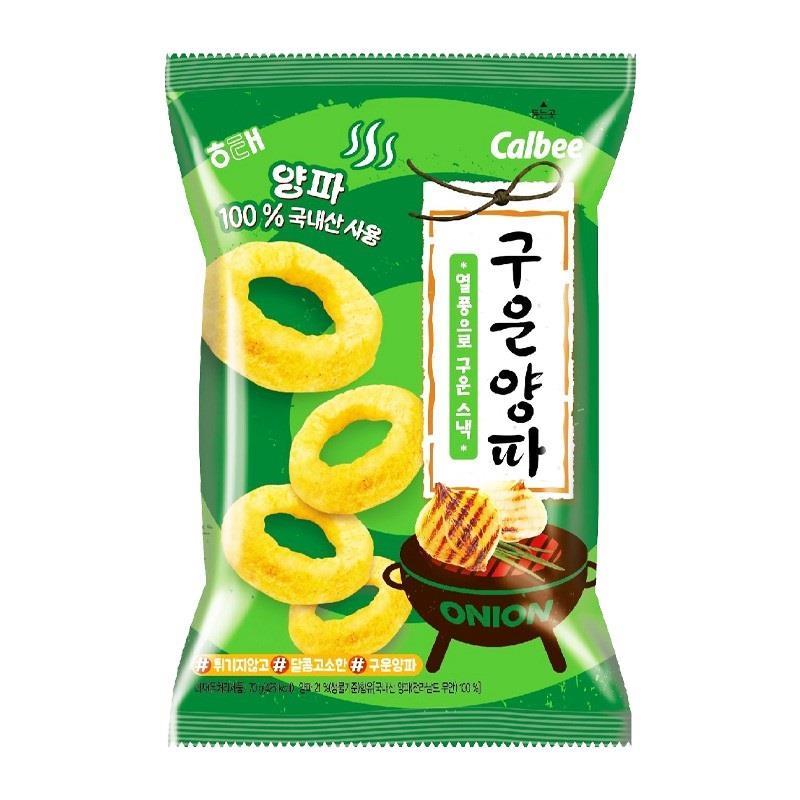 Onion rings are excellent appetizers for parties. But if you're holding a gathering and will serve nothing but snacks and treats, go for the Calbee Onion Rings. This snack will remind you of Funyuns, which is loved both by the young and old.
Serve it during movie nights or alongside an ice-cold beer as you chill with your friend through the night.
The Bottom Line
Your guests will never forget such a fun and tasty party once you serve treats on this list. So next time you're planning a get-together, consider switching things up with a Japanese snack party. Trust is, it'll be a hit!