Famous for its Caramel Corn, Tohato is one of Japan's most renowned snack manufacturers.
And for good reason: a history that has been going on since 1949, multiple collaborations, original packaging and local ingredients, all of which create snacks with unique flavors. What a way to make a place of choice with the Japanese public, but not only!
ZenPop proposes you today to discover more in depth the famous brand Tohato and its famous Caramel Corn!
The History of Tohato 東ハト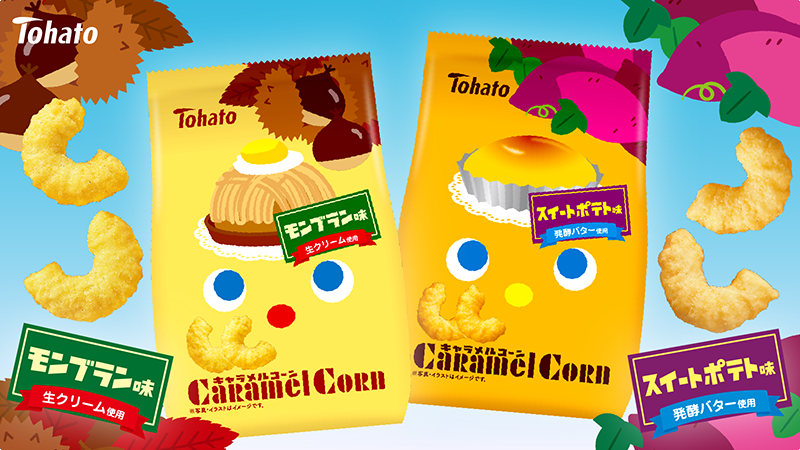 Image by Tohato
From its full name Kabushiki-gaisha Tōhato 株式会社東ハト (Kabushiki-gaisha referring to the legal form of the company), the history of the brand begins in October 1949 with the establishment of Tokyo Minsei Co., Ltd. a confectionery and bread manufacturing company. The name was too common for the time, so it was changed in 1952 to Hato-Brand Tokyo Seika. However, one last change was made.
At that time, orders between wholesalers and manufacturers were made by telegram, and additional fees were charged because of the length of the brand name. The wholesalers therefore got into the habit of using the abbreviations "Hatotou" and "Tohato" in their order forms.
It was only one year later, in 1953, that the name Tohato Tokyo Confectionery Co. became official (the word "Tokyo" was removed from the name in 1988).
For over 70 years, Tohato has been a household name in Japan, thanks to its Caramel Corn and All Raisin products, and its commitment to offering unique flavors with local ingredients.
Now located in the Ikebukuro district of Tokyo, Tohato has definitely specialized in snacking and, like most Japanese companies, only sells its products in Japan.
Products for every taste!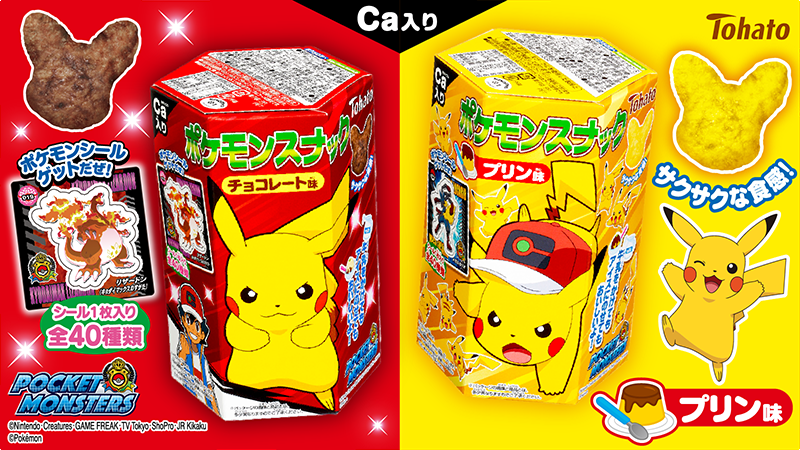 Image by Tohato
Beyond their will to propose products from local and Japanese productions, one of the specificities of the manufacturer is the great diversity of the proposed products and their mixtures of flavors all particular which make its reputation.
In a non-exhaustive way, we can quote the snacks that we find the most on the market:
The Caramel Corn, the flagship product of the brand on which we focus a little further down, at the end of the article.
The All Raisin which are small square sweet cookies filled with grapes.
The Beano Umashio which are sweet and savory edamame (green peas) incorporated in a mixture of salt and savory, an aromatic plant rarely found in preparations.
The Bōkun Habanero that can be translated as "Tyran Habareno", the latter being a particularly strong chili pepper. You will have understood: these are chili snacks, based on potatoes cut into rings.
Ninja Fuwamaru, a snack made of popcorn combined with salt and yuzu, an acidic citrus fruit from Asia, proposed in the form of makibishi, a ninja weapon made of 5 branches.
Bojaga Potato Stick, potato sticks coated with beef oil and chicken and onion powders.
Ami Jaga, a line of potato wafers with several flavors: nori (dried seaweed), salt or cream and onions.
Chocobi, popcorn coated with chocolate, also often declined in several flavors.
And many other snacks made from popcorn, potato or edamame, with limited and seasonal editions such as Halloween and Christmas.
Tohato's product diversity also extends to collaborations: Pokémon, Doraemon, Crayon Shin Chan, Anpanman... The confectionery manufacturer doesn't just stop at the big names of Japanese pop culture: soccer players are also Tohato's stars! Each collaboration brings its own little extra: beyond the packaging, it is above all the flavors that are revisited for the occasion.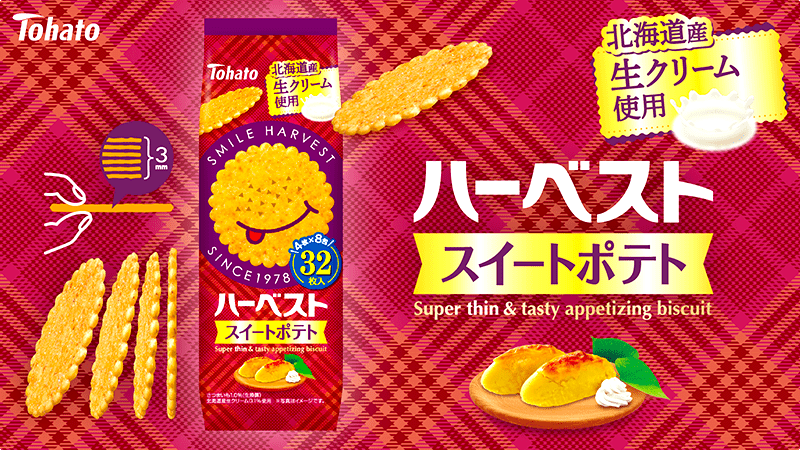 Image by Tohato
But Tohato also stands out from the competition with its strong marketing and advertising campaigns, one of which left a lasting impression on the Japanese: the 2007 Yellow Pencil Award from the D&AD Advertising Awards, the benchmark for creative excellence in design and advertising.
Tohato's 2007 advertising campaign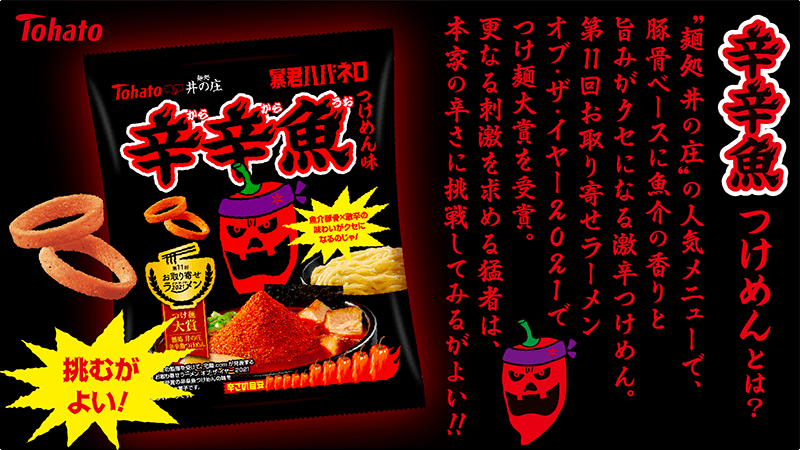 Image by Tohato
Among Tohato's most striking and original advertising campaigns, the one from 2007 stands out: it was for the products Tyrant Habanero Burning Hell Hot and Satan Jorquia Bazooka Deadly Hot that the manufacturer hit hard!
Marketed simultaneously, the two products were at the heart of "the world's worst war", organized by the Japanese advertising agency Hakuhodo. The concept: based on a multiplayer online game, participants had to join and choose their side for one of the two products. Once they had chosen their side, the players fought nightly battles, until 4am, in a virtual environment to determine which of the two products was the stronger and more diabolical!
A precursory advertising campaign that could make us think of how raids work on Pokémon Go, launched in 2016, 9 years later! No wonder it won the Yellow Pencil award.
Tohato's flagship product: Caramel Corn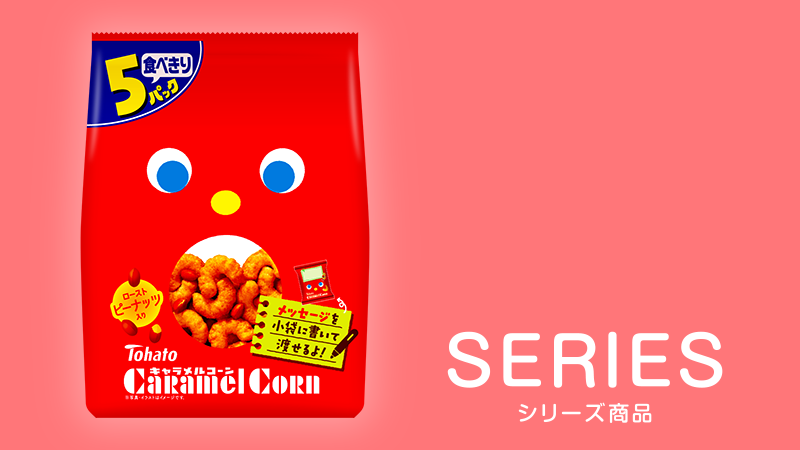 Image by Tohato
To conclude this article dedicated to the manufacturer Tohato, let's stop for a moment on the flagship product of the brand: the Caramel Corn.
As we have already seen, the Caramel Corn is one of the historical products of the manufacturer, along with the All Raisin, since they are the very first snacks to have been created and marketed by the brand.
By definition, Caramel Corn, which can be simply translated as Caramelized Popcorn, is popcorn coated with caramel. What makes Tohato's Caramel Corn so special is that the manufacturer has made it its specialty, so there is something for everyone!
From the classic caramel and sugar-coated popcorn, Tohato has developed a whole range of variations on the original recipe, from the most conventional to the most original:
Vanilla
Chocolate
Strawberry
Peach
Milk
Almond
Chestnut
Matcha
Black sugar syrup
Sweet potato
Mont Blanc
Cheese
etc.
There is no shortage of flavors and they are constantly being renewed, with limited collaborative or seasonal editions, "Big" editions and special editions for Japanese celebrations such as Tanabata, the festival of the stars. Beware, if it is possible to get some Tohato sweets in Europe, most of the special editions are totally exclusive to Japan. A good reason to order your pack of Japanese snacks at ZenPop!
The packaging, as cute as it is, remains unchanged and it is precisely what allows you to recognize very quickly Tohato's Caramel Corn among so many others in a candy aisle: these two blue and round eyes, accompanied by a small yellow or red nose, which look down, towards what looks like a belly full of delicious sweet things! All that's left to do is open it up and enjoy them.
If you haven't tried any of Tohato's sweets yet, we encourage you to start with the famous Caramel Corn, but don't forget about all the other specialties of the manufacturer: whether you like sweet or salty, or even a mix of both flavors, you're bound to find something you like with Tohato's snacks!
Have a good time with ZenPop!