☃️ Celebrating Winter ☃️
Discover our Japanese winter packs here:
✍️🎨 Stationery - Showa Nostalgia
🍜🏯 Ramen - Sumo Slurps
🍬🍵 Sweets - Green Matcha Dream
🍜👘 Mix - Hinamatsuri
❓🎁 Mystery - Only the best for you

Shipped worldwide from Japan
Sweets Pack - Green Matcha Dream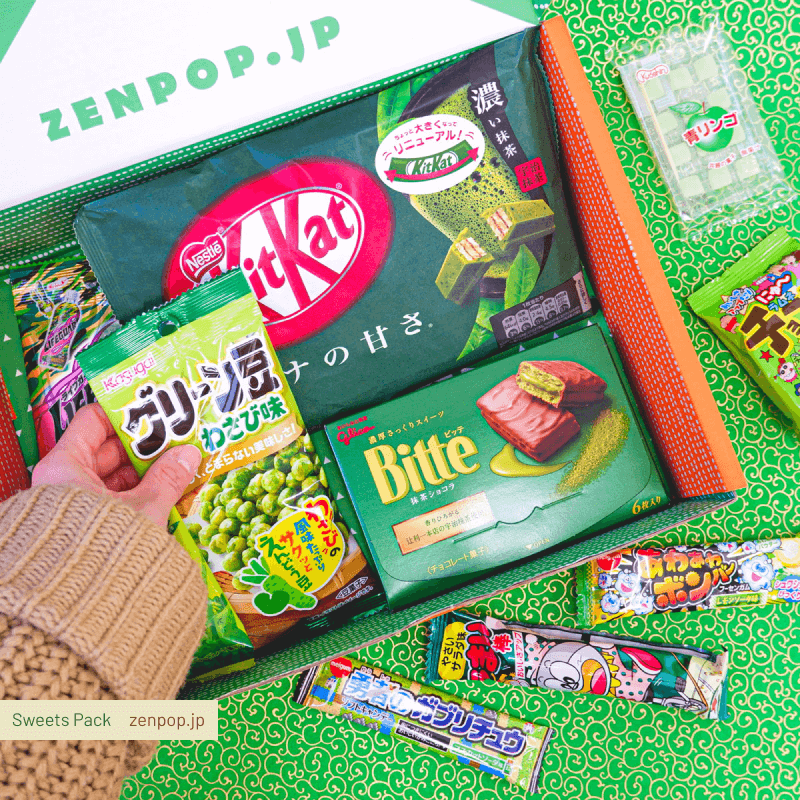 Matcha, one of Japan's most special teas, is the key ingredient to this month's snack box! Chocolates, financiers, and the world-famous matcha-flavored KitKats are all in your box. Grab it while stock allows for it!
KitKat Matcha from Nestlé

Ring Financier Matcha from Igetadou

Couque D'asses Matcha Chocolate from Sanritsu

PLUS so many more delicious snacks to discover!
Ramen Pack - Sumo Slurps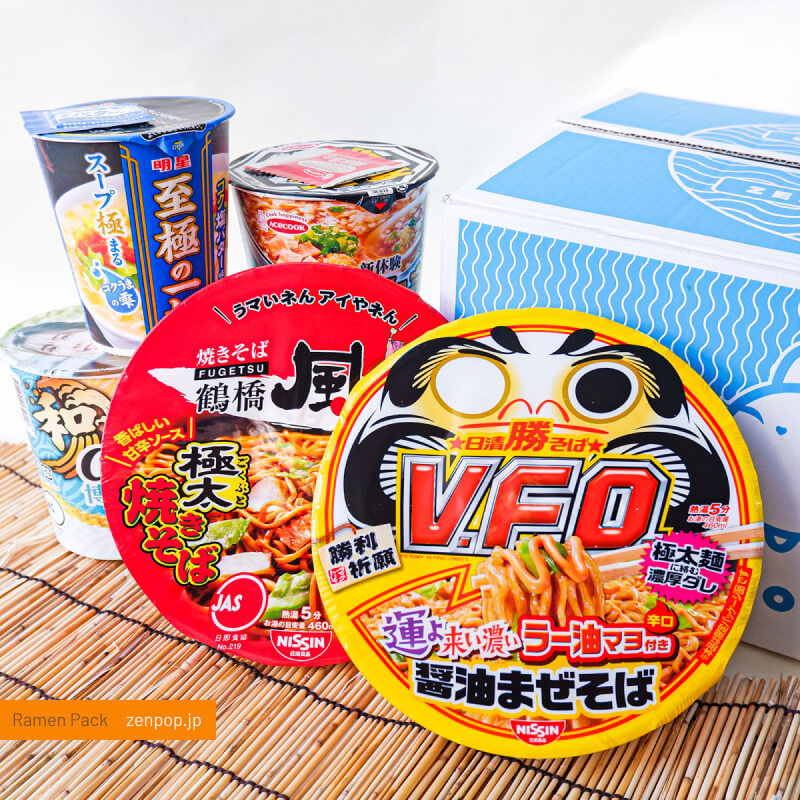 The Sumo tournament (honbasho, 本場所) is in full swing, and just as the fighters are charging up on chankonabe and ramen, we've got you some delicious slurps to try out yourselves at home. Sumo wrestlers need a lot of energy, and so do you, so why not get yourself a tasty box of delicious ramen with this month's Sumo Slurps pack?
Gamushara Seabura Shoga Shoyu Ramen from Acecook

Katsu soba VFO koikoi Ramayo Jukensei from Nissin

Tsuruhashi Fugetsu Yakisoba from Nissin

PLUS more delightful noodle dishes from Japan!
Ramen & Sweets Mix Pack - Hinamatsuri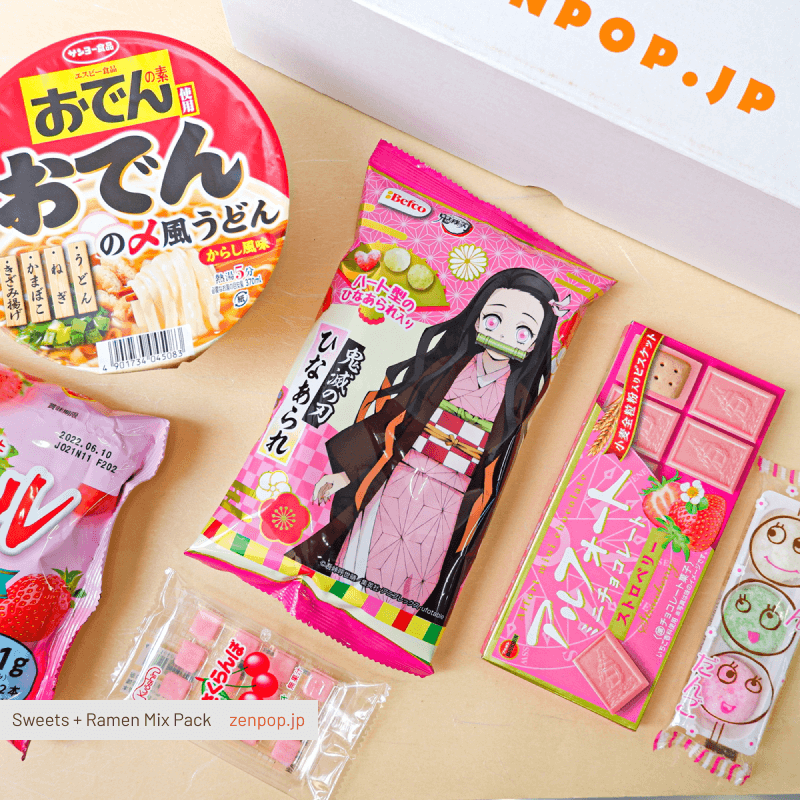 Hinamatsuri (雛祭り) is a famous festival in Japan, held every year on March 3rd. The festival is famous for its display of dolls representing the Empress and the Emperor of Japan. So for your Hinamatsuri pack we got a lot of beautiful treats that are inspired from the dishes traditionally eaten for that festival!
Hokkaido Hanasaki Crab Shoyu Ramen from Acecook

Mini BaumRoll Strawberry Cream from Bourbon

Kimetsu no Yaiba Hina Arare from Kuriyama Beika

PLUS even more delicious snacks and noodles!
Stationery Pack - Showa Nostalgia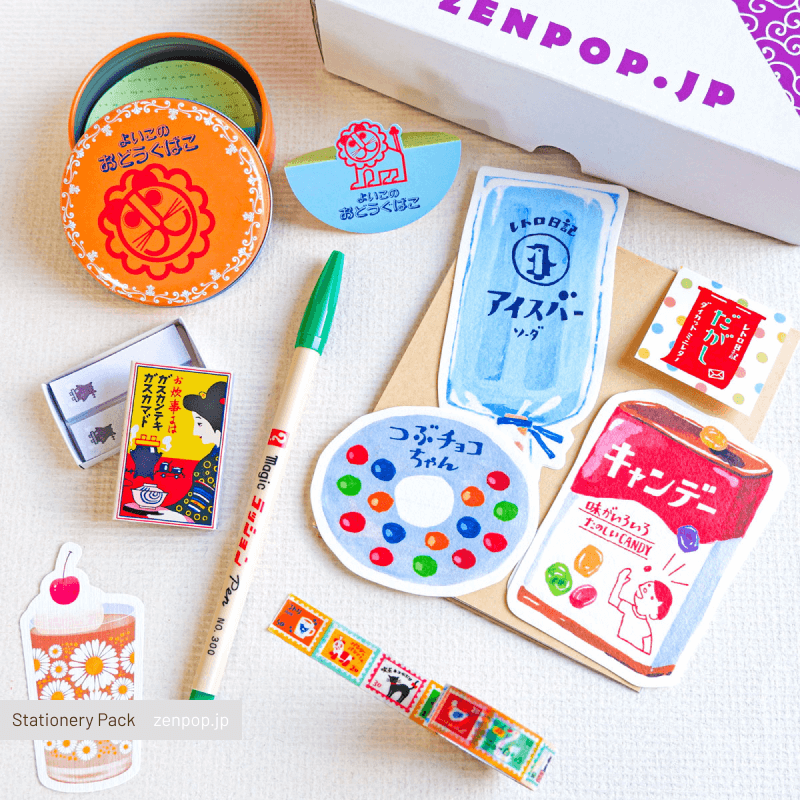 The Japanese eighties are the prime of the Showa (昭和, Shōwa) period in Japan, famous for its coffee shops, shopping alleys and much more. Today, still, many people are nostalgic for this beautiful era, and so are we. So we've made a retro-nostalgic pack for you to discover the beauty of Japanese eighties, and everything you need for your creative work!
Memo Can Lion from Debika

Masking Tape Retro Nikki Nastukashi Kitte from Furukawa Shiko

3way Circle Sticker Showa Nostalgia from RyuRyu

PLUS more cute and useful stationery items!
Follow us on Facebook, Instagram, Twitter and Pinterest @zenpopjapan