🎁 Merry Christmas & a Happy New Year 🎁
Discover our Holiday packs here:
✍️🥳 Stationery - New Year Celebrations
🍜🎄 Ramen - Festive Feast
🍬👑 Sweets - Premium Treats
🍜☀️ Mix - Sunrise Surprise
🍫🎁 Mystery - Only the best for you

Shipped worldwide from Japan
Sweets Pack - Premium Treats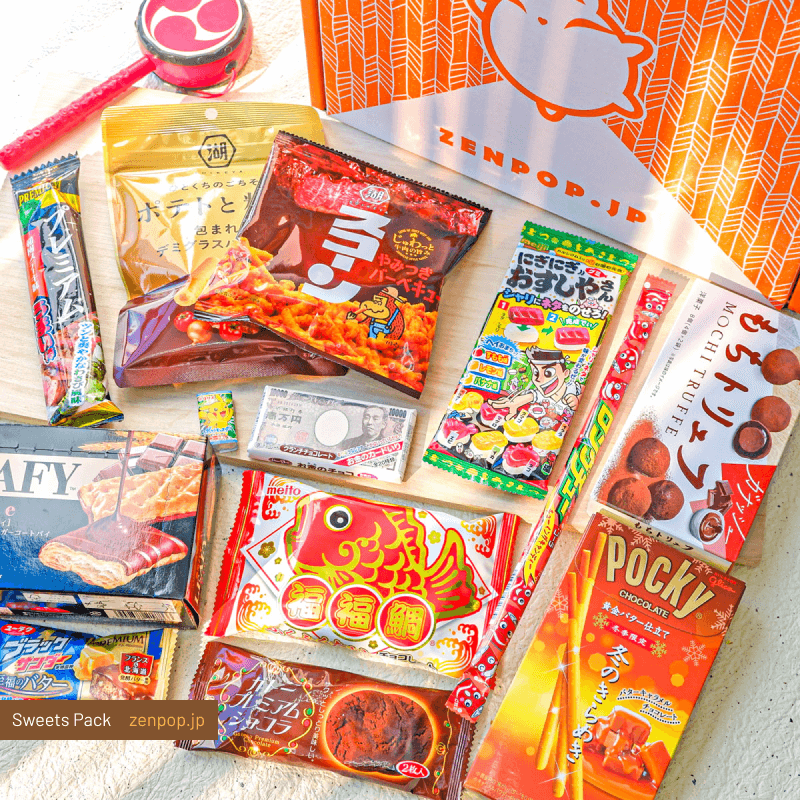 Dive into a delight of chocolate to celebrate the Holidays with our selection of Premium Sweets from Japan. This season is particularly loved by all Japanese people, who flock back to their hometowns to celebrate the New Year with their families. It is custom to bring a box of sweets, so why not try this Premium Treats pack for your loved ones?:
Winter Glitter Pocky with Golden Butter Style from Glico

Mochi Truffle Ganache from Bourbon

Premium Umaibo Japanese Style Steak Flavor from Yaokin

Gâteau Premium Chocolat from Yaokin

PLUS so many more delicious snacks to discover!
Ramen Pack - Festive Feast
It's time for celebration! The Holiday season is upon us and it's time to share the beautiful taste of Japan! In this Festive Feast Ramen Pack, find some of the best seasonal flavors combined with traditional New Year's noodles like soba! To your chopsticks:
Megami Cup NoukouShoyu from Myojo Foods

Kinemochi Ramen from Daikoku Foods

Maikohan Hi-hi- Kyoko Miso Ramen from Sanyo Foods

Chiba Hamaguri Dashi Shio from Acecook

PLUS 3 more delightful noodle dishes from Japan!
Ramen & Sweets Mix Pack - Sunrise Surprise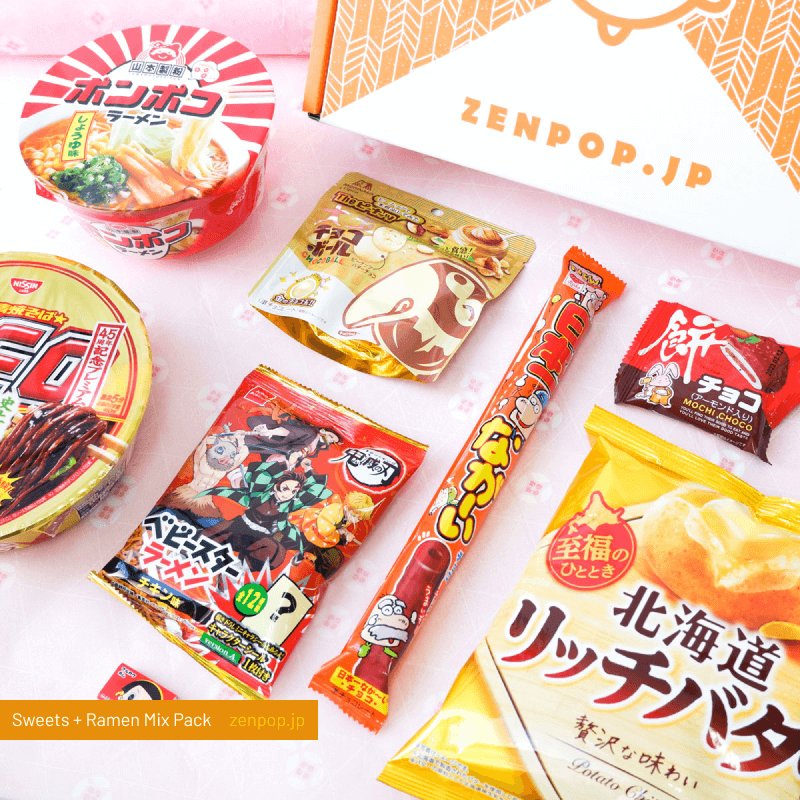 It's time for new beginnings ! Start the year fresh with some delicious treats from Japan. Have you picked up the second season of Demon Slayer already? No spoilers here, only the best snacks Japan has to offer this winter. Get your mix pack for a lot of surprises and a delicious Kimetsu no Yaiba collaboration snack while it's available:
Pompoko Ramen from Yamamoto Seifun

Kimetsu no Yaiba Baby Star Chicken flavor with a Sticker from Oyatsu

Oodama Chocoball The Peanuts from Morinaga

Chico-chan Gum from Marukawa Seika

PLUS even more delicious snacks and noodles!
Stationery Pack - New Year Celebrations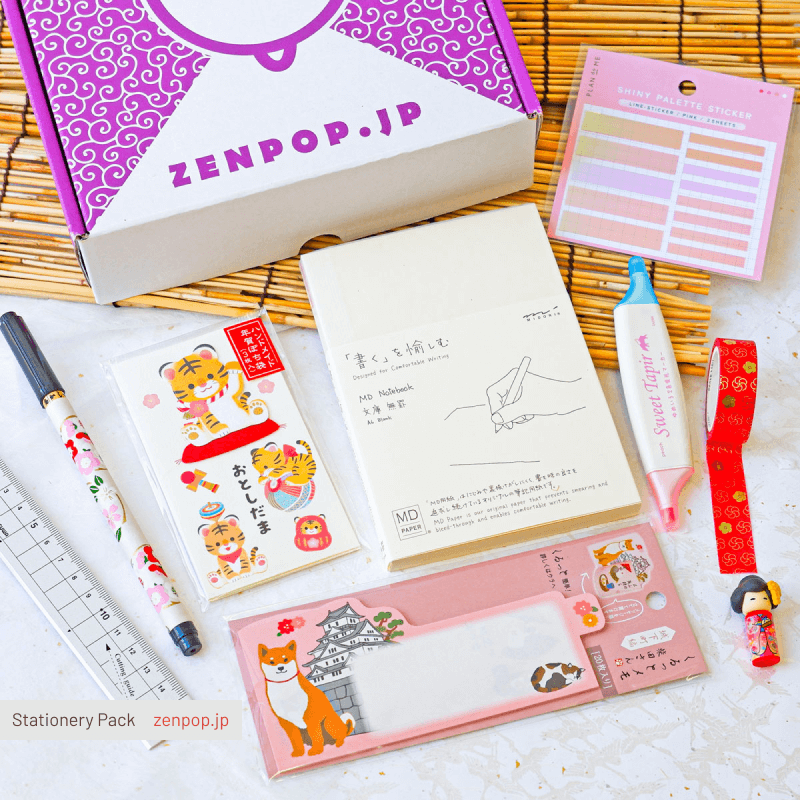 What are your traditions for Christmas and the New Year? Japan has many, starting with the fukubukuro (福袋, small lucky bag) gifting for the New Years. To give your celebrations a Japanese flair, we've prepared the perfect stationery box, including Japan-made paper and a beautiful calligraphy pen. Only available in your New Year Celebration box:
Nenga Pochi Fukuro Set from Active Cooperation

Shibata san no Kurutto Memo from Active Cooperation

Akashiya Koto Fudepen from AKASHIYA

Yuzen Washi Tape from World Craft

PLUS more cute and useful stationery items!
Mystery Pack - Surprise surprise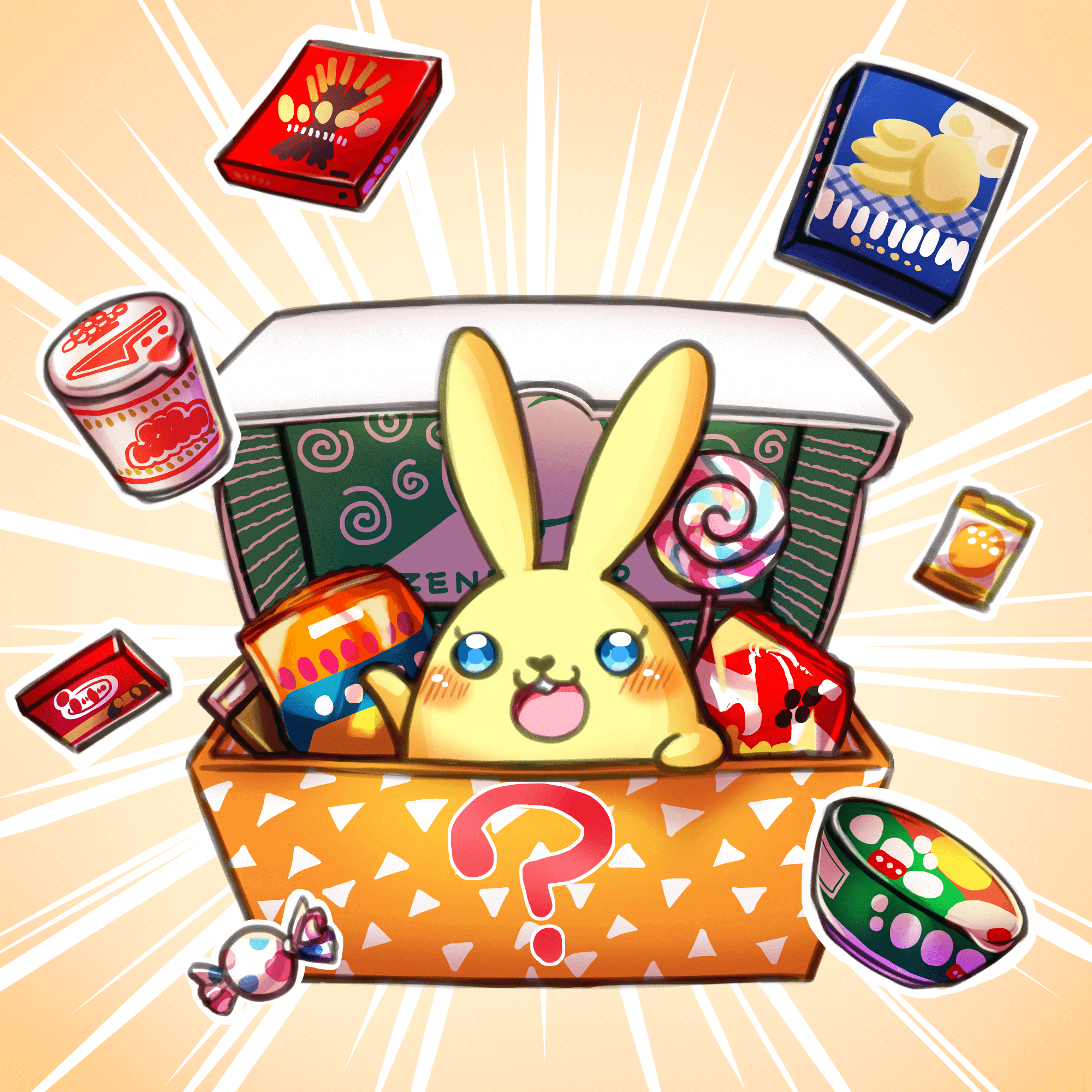 Looking to treat yourself for the Holidays ? This Mystery Pack is perfect to discover the pleasures of Japanese snacks and ramen. Filled with popular Japanese snacks and delicious noodles, it's a box full of treasures. Are you ready for a treat?
A selection of savory snacks and noodles are included in your ZenPop Mystery Pack.
Should you have any concerns about allergies, please reach out to us, and we can provide you with further information.
Follow us on Facebook, Instagram, Twitter and Pinterest @zenpopjapan