You just got your hands on a Japan-only Pokémon Noodle cup with Pikachu and his friends on the cover, and want to know how to cook Pokémon ramen? In this quick and easy guide, I'll show you through the few steps you'll need to take to prepare your favorite cup of instant noodles!
In this month's ramen pack, as well as our snack box, we've got you two limited edition Pokémon ramen for you to discover.
Pokémon Noodle - Soy Sauce Corn Flavor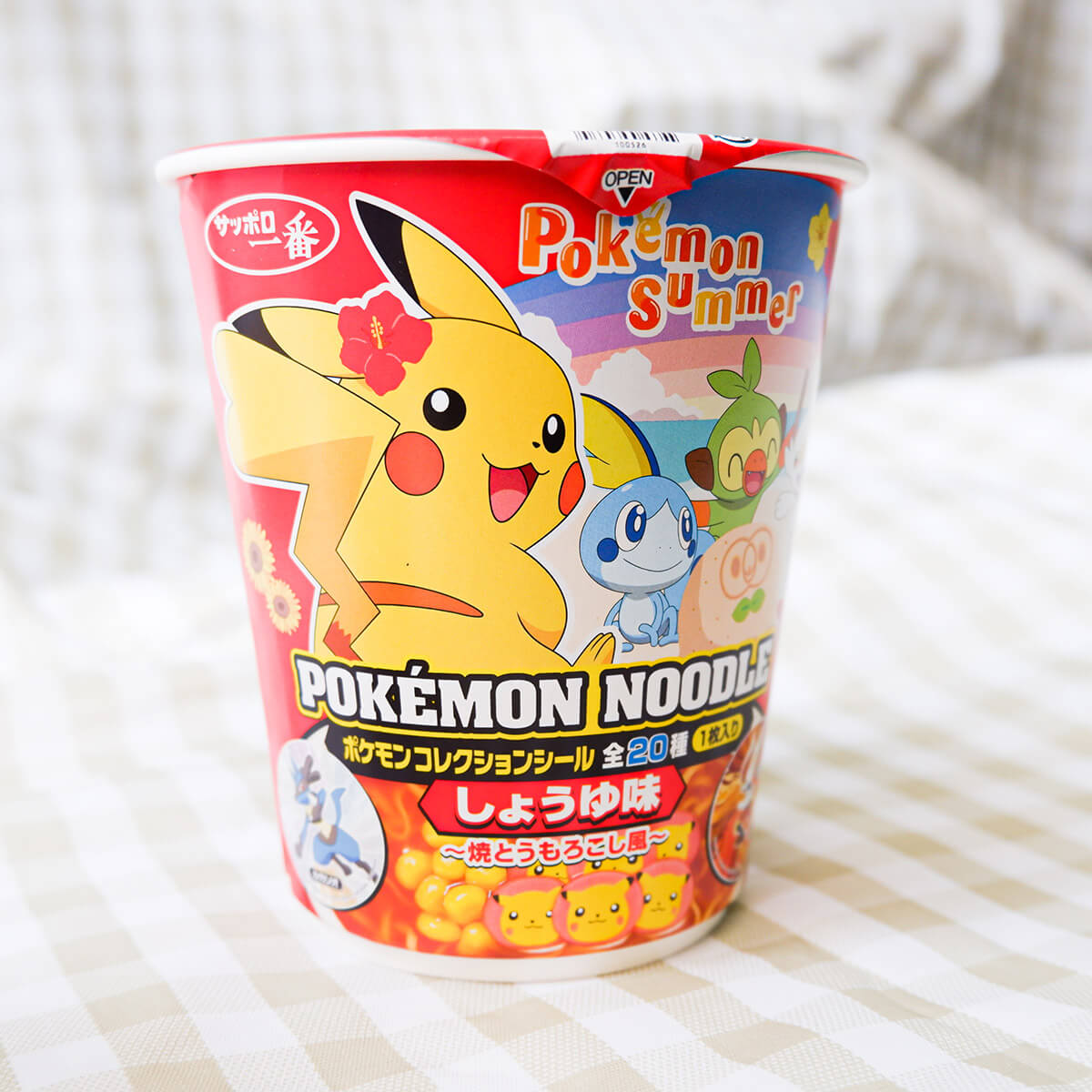 Who missed Pikachu? We certainly did, and finally, we got our hands on this tasty soy sauce and corn flavored ramen cup! It's become a standard from Sapporo Ichiban, and this variation comes with a cheerful Pikachu on the cover, and 10 Pikachu Kamaboko in the packaging. It reminds a little of "Pikachu no Mori" (ピカチュウの森, the Pikachu forest), which has become a classic anime of the Pokémon series! Do you know how many seasons of Pokémon exist? ... 24! 24 seasons with 898 existing Pokémon to capture.
The soup is a mild chicken-based broth, light but tasty, and is paired with some slightly crisp-fried noodles that will be ready in just 3 minutes. This cup of noodle is just as enjoyable for the young as it is for us adults! (Start collecting the stickers, every cup contains one of 20 different ones.)

Pokémon Noodle - Salt And Seafood Flavor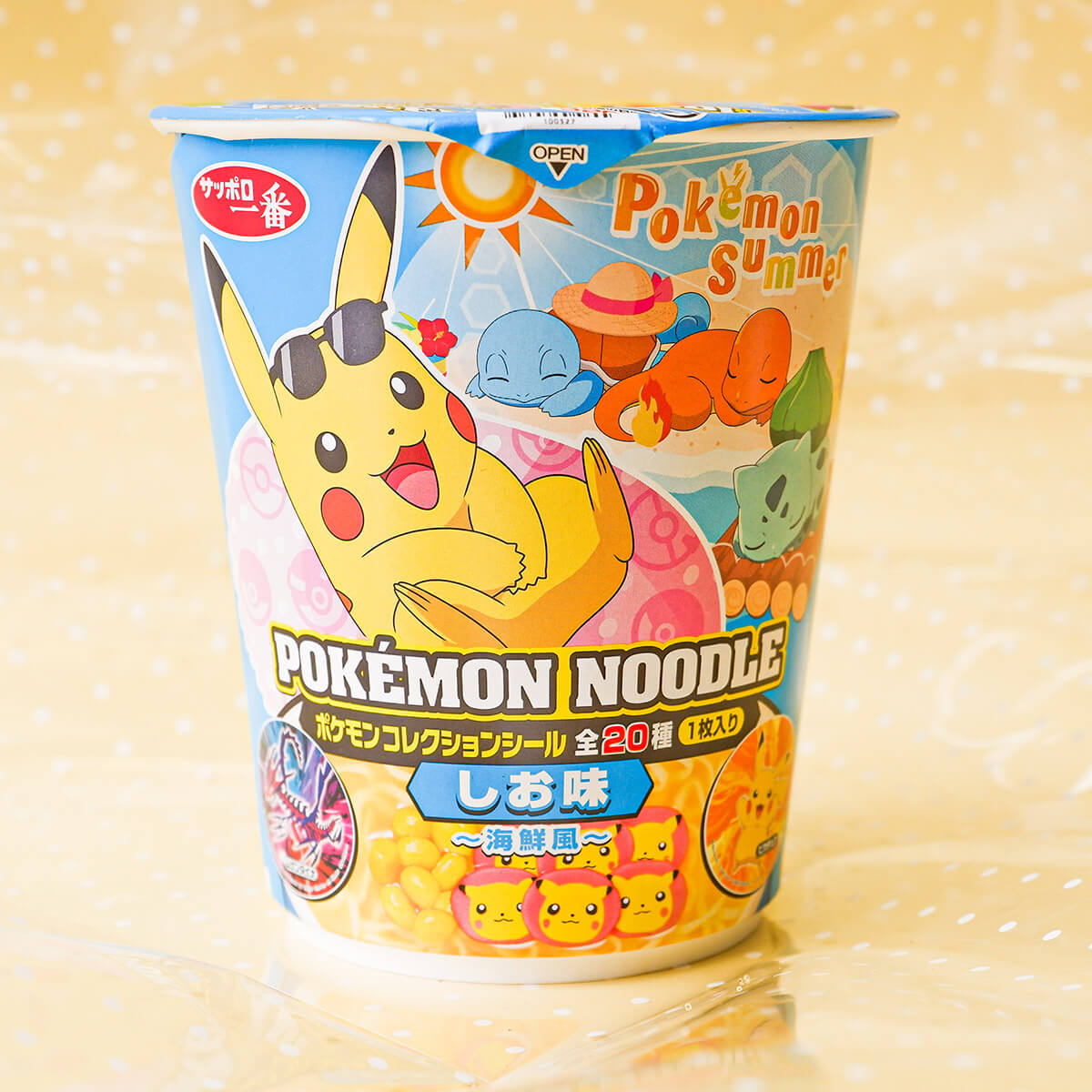 The twin cup of noodles from our Ramen & Sweets Mix Pack! This Pokémon-themed ramen from Sapporo Ichiban comes with a salt and seafood flavor.
It's a perfect match, and great catch! The smooth texture and the aroma and sharpness of the noodles go well with the mellow soup. It's slightly creamy and has an easy-to-eat seafood flavor. The dish is colorful and comes with lots of cute Pikachu kamaboko (蒲鉾, かまぼこ), a type of cured surimi, and some corn!
It's a very simple dish designed to please the whole family, and all of you Pokémon fans! If you haven't seen it already, you might want to check out our Mix pack too. You gotta catch'em all! (It comes with 1 out of 20 collectible stickers.)
So how do you prepare them? In this short video, you'll see how to:
Open the lid
Pour hot water
Close the lid
Wait for 3 minutes
Get ready to eat!
But hold on, you can do better! How about upgrading your noodles with these hacks that we've prepared for you? Make sure to give them a try for a well-balanced and energizing meal!