By now, you're already familiar with some quirky Japanese holiday traditions: chocolate exchanges on Valentine's Day and White Day and street-wide parties during Halloween.
Christmas in Japan is usually a day to celebrate with a special someone, by going on a special date and enjoying the seasonal activities. In fact, Christmas is regarded almost entirely as a couple's holiday or romantic occasion rather than a family affair!
From illumination shows to Christmas shopping on decorated streets, there's a near-endless list of ways to celebrate. Here are some of our favorites:
1. Japan's Winter Illuminations
One of the most popular ways to celebrate Christmas in Japan is by going to enjoy winter illuminations - light shows that use millions of LEDs and fairy lights to create amazing spectacles. These happen all over the city, and many couples go to visit these illumination shows as part of their Christmas date.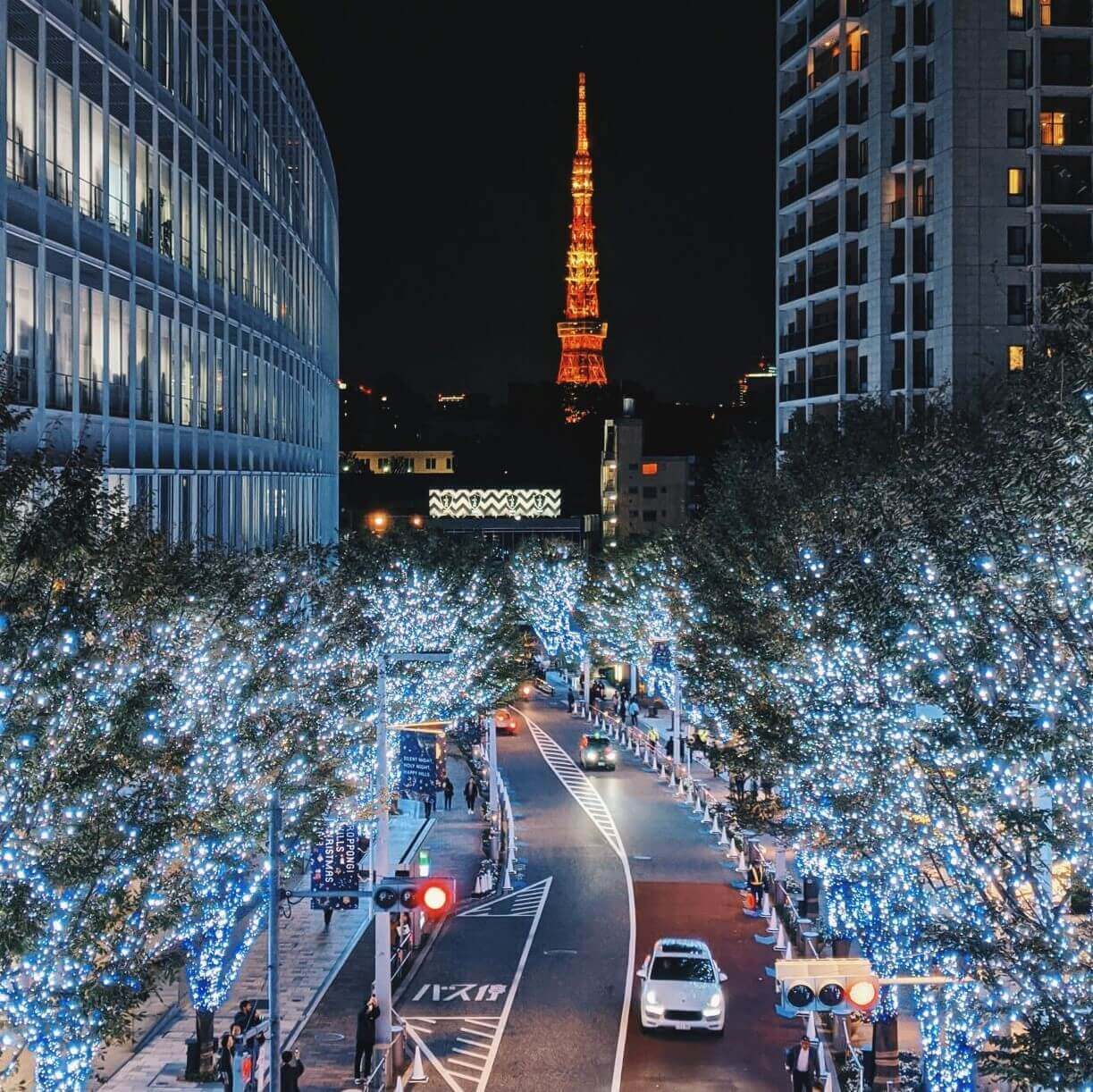 Here in Osaka, one of the most popular attractions is the Midosuji Illumination, a 4km street completely lit up with neon lights adorning the golden ginkgo trees. A projection mapped illumination called the Hikari Renaissance also occurs in Nakanoshima Park, and both events are part of Osaka's "Festival of Lights" which lasts from early November to January.
Osaka Castle's Nishinomaru Gardens also host their own illumination spectacle showing both Western celebrations and traditional Japanese scenes to illustrate a "historical" twist. There are plenty of photo spots available in the area for couples to take pictures as well.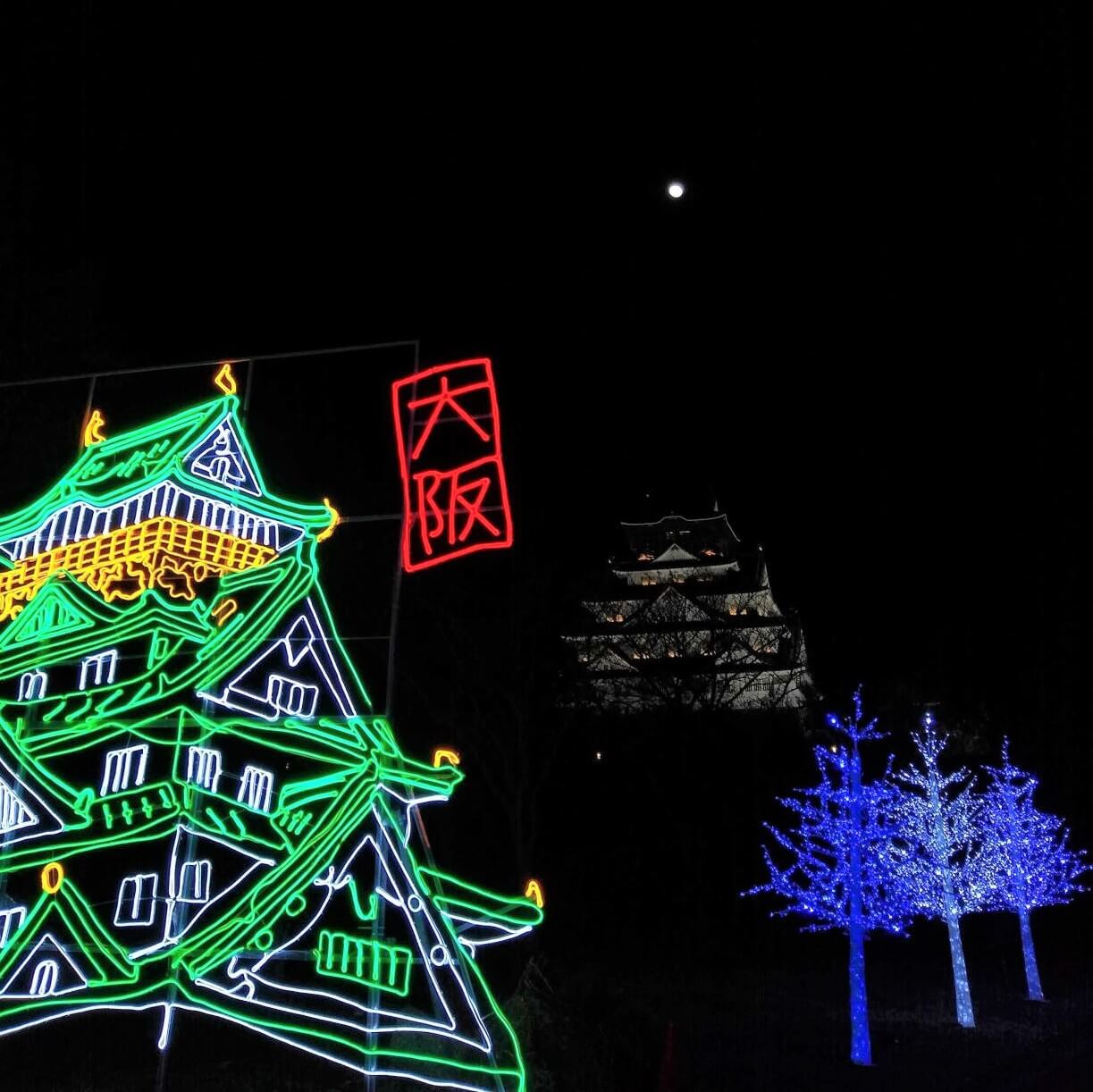 Winter illumination event at the Osaka Castle
2. Japanese Theme Park Events
At theme parks like Tokyo Disneyland in Tokyo and Universal Studios Japan in Osaka, special seasonal events like parties or parades are held to celebrate the magic of the season. In particular, Tokyo Disneyland is known for its spectacular Christmas parade and celebration, this year's theme being "Christmas Fantasy."
Universal Studios Japan has regular shows during the Christmas season, like the "Happy Christmas Street Party" and the "New York Christmas Show." These feature characters unique to the park, like those from Sesame Street, the Minions, or Hello Kitty. You can also get seasonal food at the park like hot chocolate milk tea, or Santa-themed steamed buns!
While many couples go to the parks to celebrate, these events are also good for those who want to celebrate with their young children or with the rest of the family as well.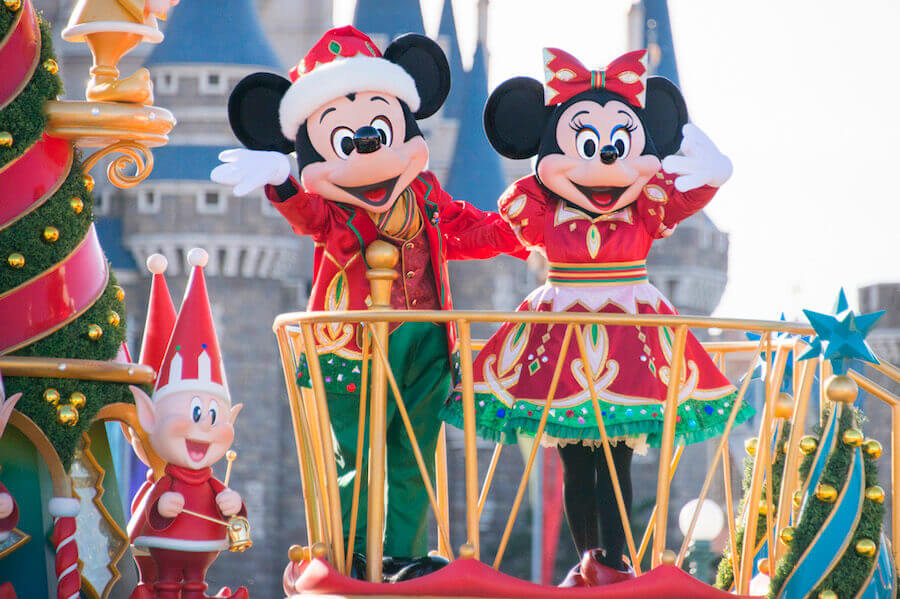 Photo credit: Disney Parks
3. Christmas Shopping
Christmas Markets begin popping up in late November to early December, featuring streets decorated with LED lights and large, fully glammed-up Christmas trees!
Many of these markets are Western themed and feature treats that are normally quite difficult to get in Japan, such as hot cider, mulled wine or bratwurst.
These decorative Christmas markets are not only for shopping, but are also good backdrops for taking photos with your special someone (for this year's Christmas card perhaps?!) These markets feature an extensive array of stalls selling seasonal decor and gifts, such as Christmas ornaments or themed couple's presents.
Osaka's German Christmas Market at the Umeda Sky Tower features a merry-go-round and several shops selling Western goods. Tokyo Christmas Market at Shiba Park has a limited 10-day run, but features traditional Christmas goods from all over the world and a huge array of food and drink.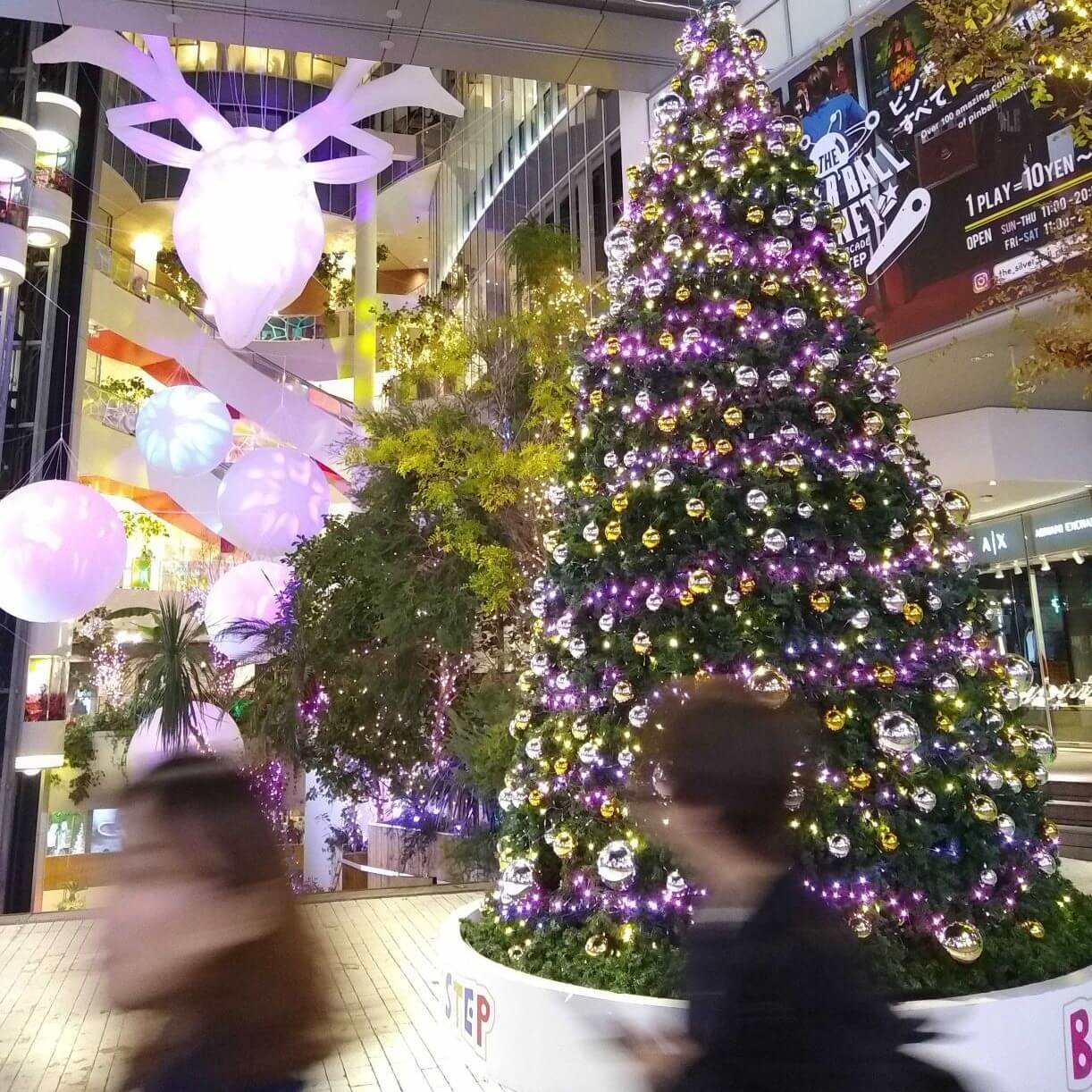 Christmas decorations in America-mura, Osaka
4. Christmas Cake
Many people associate large sweets like fruitcakes or yule logs with the holiday season, and Japan is no exception to the allure of a sweet treat on Christmas Eve. However, unlike your usual Christmas cake, Japanese Christmas cakes are light sponge cakes decorated with sweet strawberries and fresh cream.
This Western-style cake was popularized by Fujiya, sold throughout Ginza and is now available all over Japan leading up to the 25th of December. They are sold everywhere, from specialty sweet shops to department stores, and feature adorable decorations like reindeer or Santa Claus.
Couples and families buy these cakes to share with one another as they are a staple of the season and a tradition synonymous with celebrating the holiday.
You might be familiar with Japan's delicious strawberry shortcake through popular anime scenes!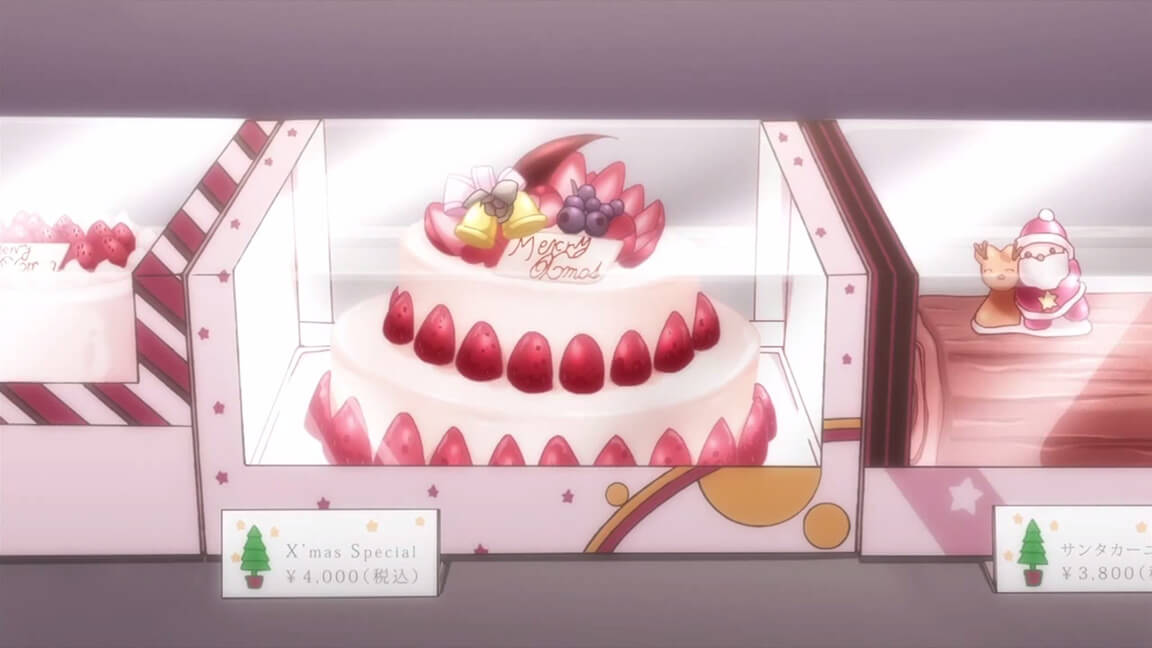 Image credit: Tumblr
Many restaurants and hotels in Japan offer a Christmas tabehoudai (all-you-can-eat) menu, where you can enjoy all your favorite seasonal dishes! There are even places that serve an all-you-can-eat dessert buffet!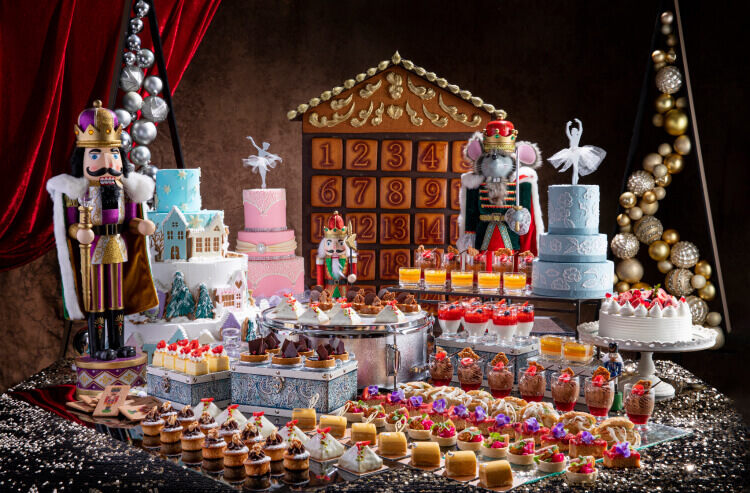 A Christmas dessert buffet inspired by the Nutcracker. Image credit: Conrad Tokyo
How do you celebrate Christmas? Whether it's a quiet night in with family or a date with a special someone, the holidays are perfect for showing the people around you some love and festive cheer.
Happy Holidays from all of us here at Zenpop!
Follow us #zenpopjapan
This blog was written by Sam: Sam is a university student interested in everything in otaku culture, from video games to anime. Growing up, she spent several hours in front of the TV watching mahou shoujo shows, and now binges entire seasons of anime within in a few hours. She loves to attend conventions in cosplay and always stops to take pictures of stray cats.