Japanese folklore is filled with creatures worthy of the upcoming spooky season, like oni (demons) or even yuurei (spirits).
Different spirits and monsters called youkai appear quite frequently in folktales and pop culture, and are not necessarily associated with being evil. Youkai can either be malevolent, playful, or even bring good fortune.
Many popular works reference youkai, from Inuyasha to Junji Ito's horror manga. For example, how many different youkai can you name in Hayao Miyazaki's Spirited Away?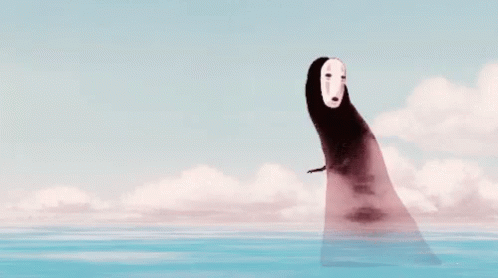 Is Halloween Celebrated in Japan?
We can't wait for the spooky season to begin! However, you might be a little surprised by how we celebrate Halloween in Japan.
Halloween in Japan is a very popular holiday, especially amongst young people. While you may be used to trick-or-treating - going door to door and receiving candy - this Halloween custom isn't commonplace in Japan.
That doesn't mean that we don't love Halloween candy - we do! Get your Japanese Halloween Candy Taster Pack for $10 USD, available exclusively on our parent site, ZenMarket.
Japanese Halloween is largely geared towards adults rather than kids, with city-wide events becoming the most popular form of celebration.
Thousands of people dress up in Halloween costumes and attend street costume parties, such as in Shibuya in Tokyo and Dotonbori in Osaka. Up to 70,000 people join the Halloween event at the famous Shibuya Crossing in Tokyo each year!
Our Favorite Halloween Costumes
There are always lots of creative cosplays referencing pop culture, or traditional spooky sights like obake (ghosts), kyuuketsuki (vampires), or majo (witches).
Flash Mobs and group costumes are also popular. Many people of the otaku crowd and those into the Harajuku fashion scene show up and take pictures with one another.
Zombie Disney Princesses. Source: Tokyo Fashion
Attack on Titan. Source: Tokyo Fashion
Sailor Senshi. Source: Tokyo Fashion
Other subcultures have also emerged from the unique Japanese Halloween celebrations, including "jimi halloween" or "mundane halloween," where people coordinate costumes around everyday situations such as "Guy who spotted a cockroach right before going to bed," and "Woman who can't find a seat at a food court." This one is just fun, and though the concept is simple, many find the outcomes hilarious.
Source: SmithJournal
How You Should Celebrate Halloween in Japan
Many restaurants and clubs also choose to make special seasonal Halloween items, taking inspiration from pumpkin flavors and dark purple colors, like the Ghost Crepe from Laforet Harajuku.
People also celebrate at different theme parks such as in Tokyo Disneyland, Universal Studios Japan, and Sanrio Puroland. These parks usually have themed Halloween nights including parades, dance parties, and even special rides.
If you're more interested in the spooky side of things, many obakeyashiki or Haunted House attractions open up in October, such as the Super Scary Labyrinth of Fear (Haunted Hospital) in Fuji-Q Highland. This is themed after a haunted hospital ward, where guests get to traverse a labyrinth and other sealed rooms. Ghosts and other kowai (scary) creatures (previous patients at the hospital) often chase guests around, prompting them to find a way to escape from the haunted grounds.
Japan certainly has a lot of unique traditions and ways of celebrating popular holidays, from their chocolate exchanges on Valentine's Day and White Day, to the amazing street parties and haunted houses during Halloween.
How do you usually celebrate your Halloween?
Halloween-Themed Japanese Treats
Get ready for the spooky season with our ZenPop Taster Pack: Halloween edition, available exclusively on our parent site, ZenMarket.
Follow us #zenpopjapan
This blog was written by Sam: Sam is a university student interested in everything in otaku culture, from video games to anime. Growing up, she spent several hours in front of the TV watching mahou shoujo shows, and now binges entire seasons of anime within in a few hours. She loves to attend conventions in cosplay and always stops to take pictures of stray cats.