Ever found yourself wondering where exactly you can find all of that cute yet functional Japanese stationery? There are a good deal of stationery specialty stores in Japan, but also some larger stores such as Muji or Loft that offer a stationery item selection. Whether you're searching for cute novelty things that sparkle and shine or rugged, professional items for the office, there's sure to be a store that caters to your exact needs. From notebooks and rulers to washi tape and planners, we're going to show you some of the best places to shop for stationery here in Japan.
Why buy Japanese stationery?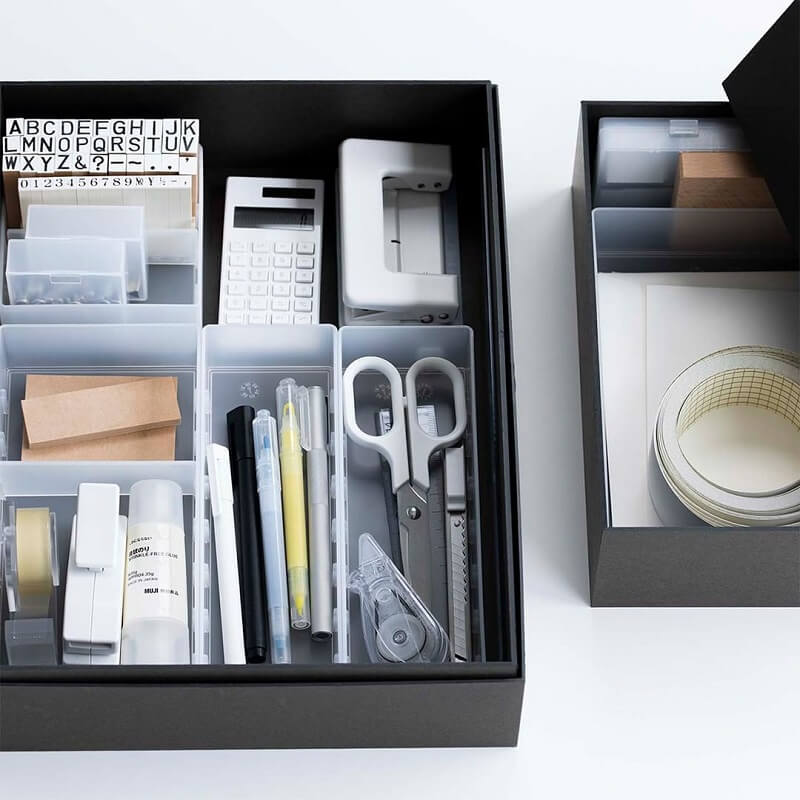 Japanese stationery is well known around the world for many different reasons. They have lots of cute designs that you may not find at your local stationery store, including some that feature your favorite characters without compromising on the quality of the product. You can get notebooks, pens, and planners that suit your personal style, whether that's minimalistic and cool or soft and kawaii.
Additionally, the products are also known for their high quality at an affordable price tag. From pens with specialized ink to extra smooth, extra sturdy paper, Japanese stationery is engineered for convenience and comfort as well as longevity. They also employ other innovations in technology such as low viscosity ink in pens, chalk that never smudges, and rotating lead for mechanical pencils. Creative design and attention to detail are some of the things that make Japanese stationery worth looking at.
Where can I buy Japanese stationery in Japan?
It might be a bit overwhelming to think about all the different shops to go to, especially if you don't have a lot of time to explore all of them. Here is a quick list of our top places to shop for stationery in Japan:
Muji
For anyone who is into a clean and minimalist aesthetic, Muji is definitely a go-to place to shop. While they sell almost everything including clothes, food, and furniture, the stationery is nothing to scoff at either. They sell sets of colored pens at an affordable price, as well as notebooks without any visible branding for those who want to keep things minimal or professional. Their gel ink pens are also well known for the dark ink and smooth ink flow!
Of course, if you did want to add a little customization to your stationery, the option is available for you. Some stores allow customers to personalize their notebooks with stamps and other images, making a classy notebook that's uniquely yours! Check out this article for some best stationery items from Muji,
Tokyu Hands
Described as a creative life store, Tokyu Hands sells lots of variety goods, with a big focus on crafting, home improvement, and DIY. If you're interested in stationery for scrapbooking or bullet journaling, this might be the place for you. They have pens, pencils, and markers galore, as well as paper, stickers, and tape to choose from for your next artwork or big craft project. The stationery section will also have a lot of the latest releases, such as limited edition pen cases or even items for either your work from home setup or a return to the office.

Itoya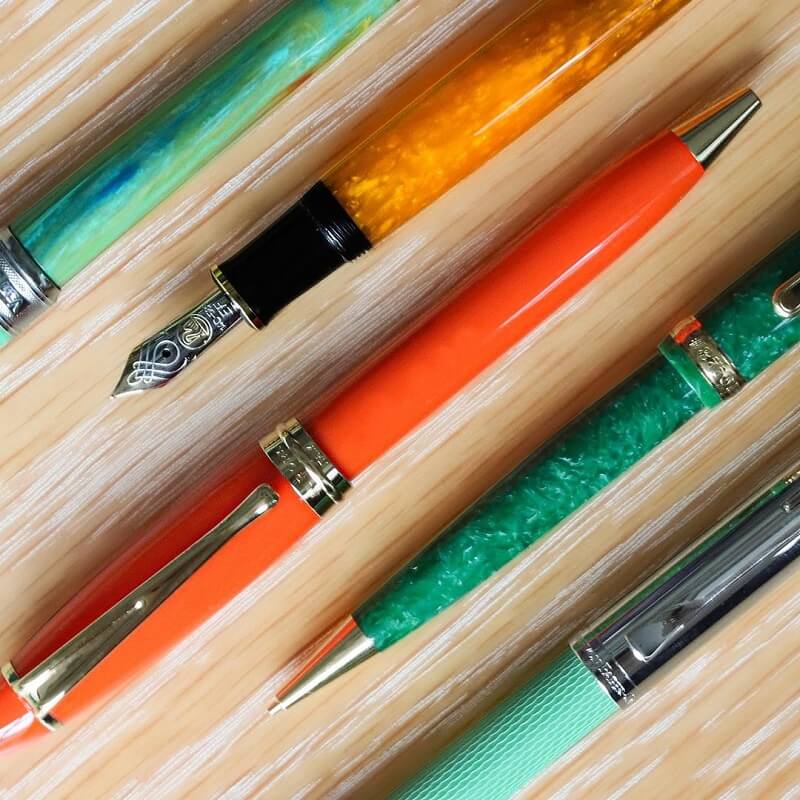 For anyone who loves more luxury stationery items, such as fountain pens, calligraphy brushes, or even special Japanese ink, Itoya is a great place to stop by. The flagship store in Ginza is well loved by many locals and tourists alike for their variety of goods! Itoya first opened its doors in 1904, operating as a specialty stationery store. It has since evolved into a chain that even has branches overseas, with its flagship store in Ginza spanning 12 floors, each with a different theme!
If you love fountain pens and ink, we highly recommend giving Itoya Ginza a visit. The 3rd floor has a huge array of fountain pens, all of which you can have the opportunity to try before buying. They also have a cafe on the 12th floor if you get tired from testing out every pen in the room!
Loft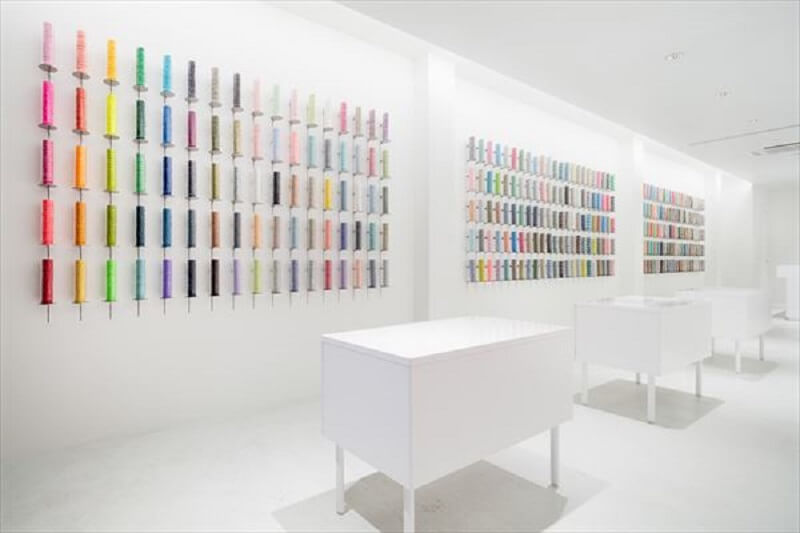 Loft is a little bit like Tokyu Hands, where you can find a variety of goods even beyond stationery. They also tend to sell cosmetics, for example, and other gifts and souvenirs– so the store is worth a visit if you're looking to bring home some omiyage for friends and family. However, they do usually have an entire floor dedicated to yes, you guessed it: stationery!
If you're looking for a lot of variety from some of the biggest brands like Kokuyo, Pilot, and Sakura, you just might be able to find a great array of these at Loft. They have everything from planners to pen cases, which do come in a variety of colors, shapes, and sizes too!
MT lab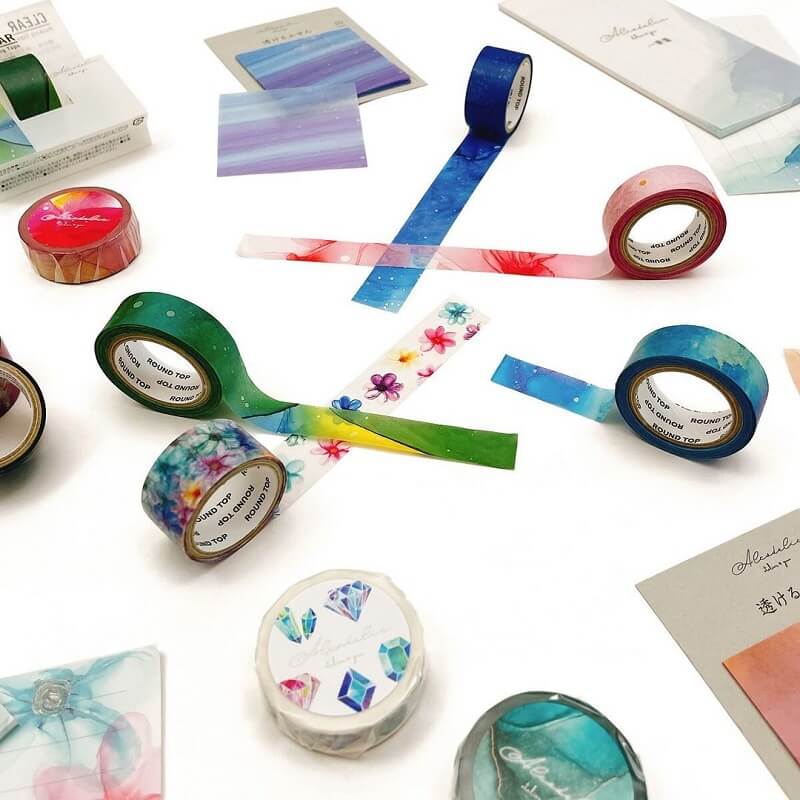 We certainly can't forget a staple of Japanese stationery: washi tape! Since we've done a whole article on the history and uses of washi tape, we couldn't help but add the mt lab store to our list. With locations in both Tokyo and Osaka, you can shop to your heart's content and pick out as many colors as you would like.
Washi tape can be used for so many things, the real limit is your imagination. It also makes a great souvenir for friends back home who might appreciate some of the limited edition designs, or even a pack that includes a lot of colors to experiment with!
Character Shops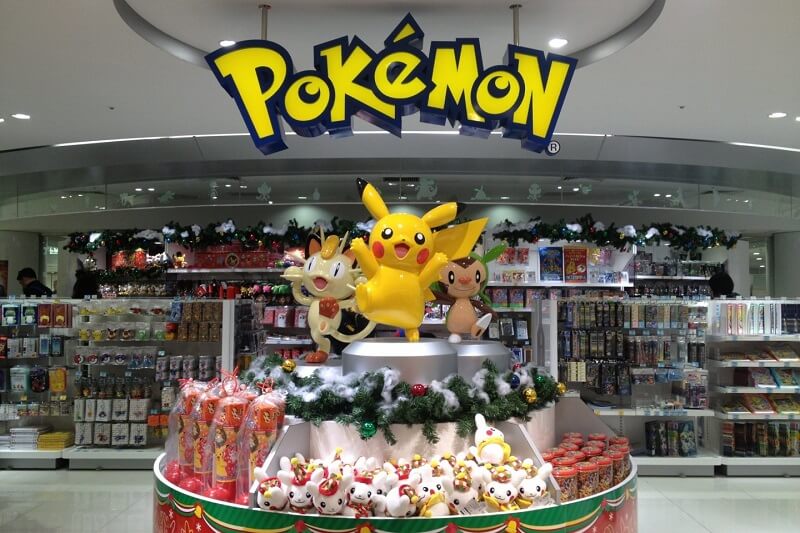 If your goal for stationery is all things cute, we recommend that you check out some of the character shops and themed stores. For example, the Pokémon Centers all throughout Japan will sell special Pokémon pens, notebooks, and pen cases as part of their character goods. A visit to Tokyo Character street might net you some Shonen Jump or Precure merchandise, whereas the Sanrio shops in Ginza, Tokyo and Umeda, Osaka might get you Hello Kitty, Kuromi or Gudetama merchandise.
If you especially love a certain franchise or character, why not check out if they have a specialty store, character shop, or collaboration café? These places usually have special goods that includes stationery and other everyday items. If they don't, you might want to try out an anime goods shop like animate to see if they have some special items, like clear file folders, for you to show your love for your favorite anime this season.
Where are you going to shop for stationery? If you want Japanese stationery delivered right to your doorstep, why not check out ZenPop's Stationery pack? Each box's theme will bring you some of the best Japanese stationery, including some items that are quite hard to find outside of Japan. You're sure to find something special that you'll love in each box.