The Animal Crossing series is finally releasing a new title for the Nintendo Switch!
This beloved simulation game, where you develop a village or town for adorable animal friends, is loved by many all over the world.
It's cartoony art style is charming and sweet, and the calming gameplay is the perfect experience for anyone looking to escape and relax for a while.
New Horizons sets the game on a deserted island, where we end up after our character has purchased a nice vacation package from the racoon Tom Nook.
Let's take a look at what this grand vacation has in store!
1. Customization
One fun thing about the Animal Crossing series is the ability to customize your player character.
There will be lots of new clothing options, hairstyles, and facial features in the upcoming installment of the game.
This means that you can choose to have your character look however you want and change it at any point of the game to whatever suits your fancy!
It's not only the player character that we get to freely decorate, either.
There will be tons of new furniture sets and objects, wallpapers and floorings to choose from!
You can build the room of your dreams, whether it be a pastel pink bedroom or a log-cabin inspired space. Of course, it'll cost you some bells (currency) and a lot of hard work to get it done.
Also, if you've ever made custom designs on previous installments of the Animal Crossing games such as Animal Crossing: New Leaf and Animal Crossing: Happy Home Designer, you can import the custom designs using QR code patterns. The possibilities are endless!
2. Old Friends and New Friends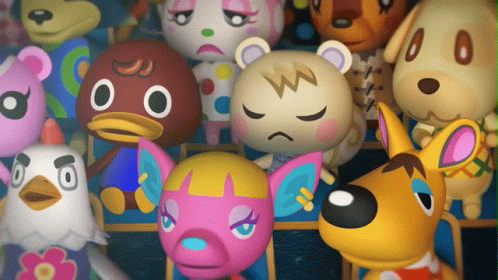 If you've played any of the older games such as New Leaf for the 3DS or even Pocket Camp on mobile, you may be familiar with all the friendly faces of villagers such as Fang the Wolf, Rod the Mouse, and Kitt the Kangaroo.
Rest assured, all these characters we've learned to love over the years will be making their appearance in the game, too. You'll be able to see them around your island and going about their daily lives and maybe give them a hand, too.
Of course, we can't forget the other lovable characters that will help us with developing our island!
Tom Nook as well as Timmy and Tommy will be there, as will the Able Sisters Sable and Labelle for all your clothing needs.
We'll also be able to once again see KK Slider perform his sick beats once more!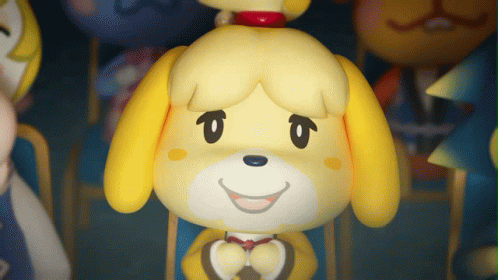 We're also most excited to see the adorable Shih Tzu that has been there for us time and time again - Isabelle!
3. Animal Crossing New Features
There are also some awesome features added to the New Horizons gameplay that we've never seen in other Animal Crossing games.
Firstly, there are Nook Miles, named after the infamous racoon himself.
Nook Miles are a type or achievement based currency introduced to the game that allow you to purchase premium items! You can get them by doing any task, such as chopping wood or fishing.

For the first time in any Animal Crossing game, there will also be a varying weather system! This is dependent on one's real world location, and will dictate what seasons you may experience on your little island.
In addition, there will be a special photo mode with filters and the like, so that you can take great photos of yourself with all of your villagers and friends.
4. Cooperative Play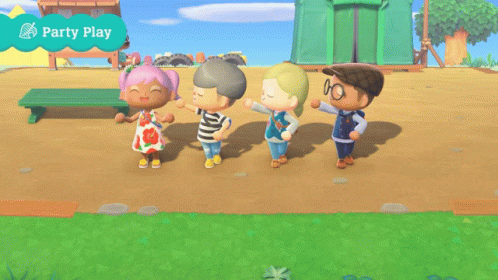 New Horizons will also have co-op gameplay available, both local / couch co-op with up to four people, and online play which supports up to eight.
The new Nook Phone can let you Call an Islander to come help you build up your island. This means crafting, collecting, and fishing with your human friends too, and not just the happy animals that live on the island.
Who doesn't have the fantasy of going on an island vacation with their friends?
5. Special Edition Console
Last but not least, coming with Animal Crossing New Horizons is this adorable special edition Nintendo Switch console.
The console dock features a soft beige design with a print of Tom Nook, Timmy and Tommy greeting everyone from their island in the middle of the ocean.
The special edition Joy-Cons also come in soft pastel green and blue, fitting the island life theme and looking great when paired with the dock.
There are also other types of Animal Crossing New Horizons accessories for your console, such as this carrying case and these adorable controllers!
If you already have a Nintendo Switch, though, you can try and buy the Joy-Cons and dock separately, though right now they are only available though the Japan Nintendo Store.
The game launches on March 20th, 2020 and we can't wait to get our hands on it!
What are you going to do on your island?
Follow #zenpopjapan
This blog was written by Sam: Sam is a university student interested in everything in otaku culture, from video games to anime. Growing up, she spent several hours in front of the TV watching mahou shoujo shows, and now binges entire seasons of anime within in a few hours. She loves to attend conventions in cosplay and always stops to take pictures of stray cats.