🥳 Celebrate the start of Fall ! 🍂
We're ready for the cooler month, red leaves, and Halloween! We've got you covered as well with our newest boxes!
This is the best month to get something unique delivered to your home :
✍️ Stationery - Autumn Chic
🍜 Ramen - Soul Soothing Ramen
🍬 Snacks - Nightly Munchies
👺 Anime - Jujutsu Kaisen Special

Shipped worldwide from Japan
Snack Box - Nightly Munchies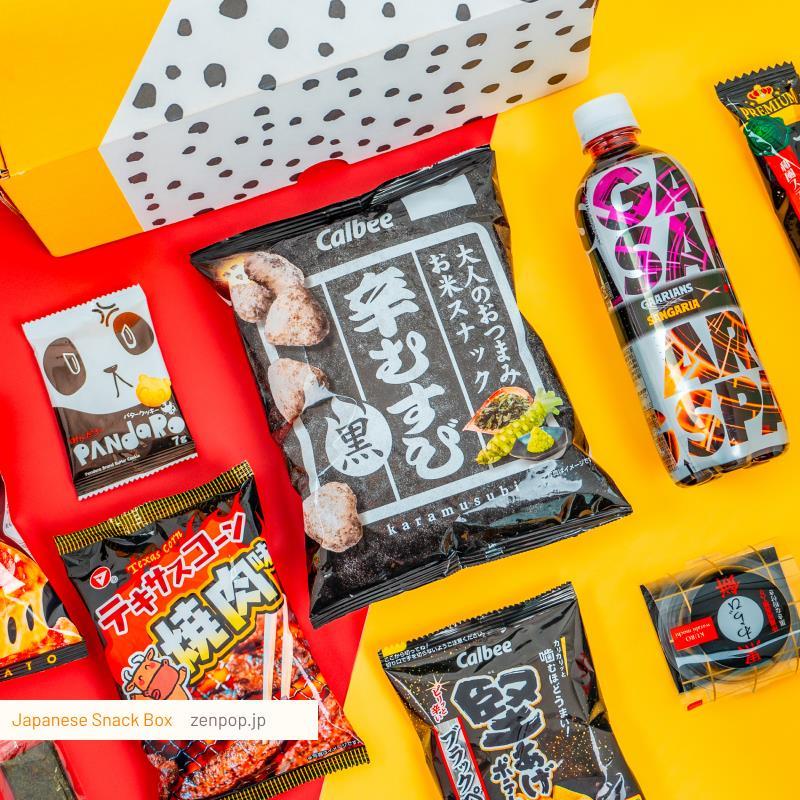 It's time for you to stack on Halloween snacks for your Horror movie nights! We've got it all: spicy wasabi, ramen in a deep black-colored broth, candies that'll turn your tongue red and more! Discover our Spookylicious Halloween Snack Box!
Zenkoku Men-Meguri Toyama Black Ramen from Sugakiya
GAARIANS from Sangaria
Kara-Musubi Kuro from Calbee
PLUS so many more delicious snacks to discover!
Ramen Box - Soul Soothing Ramen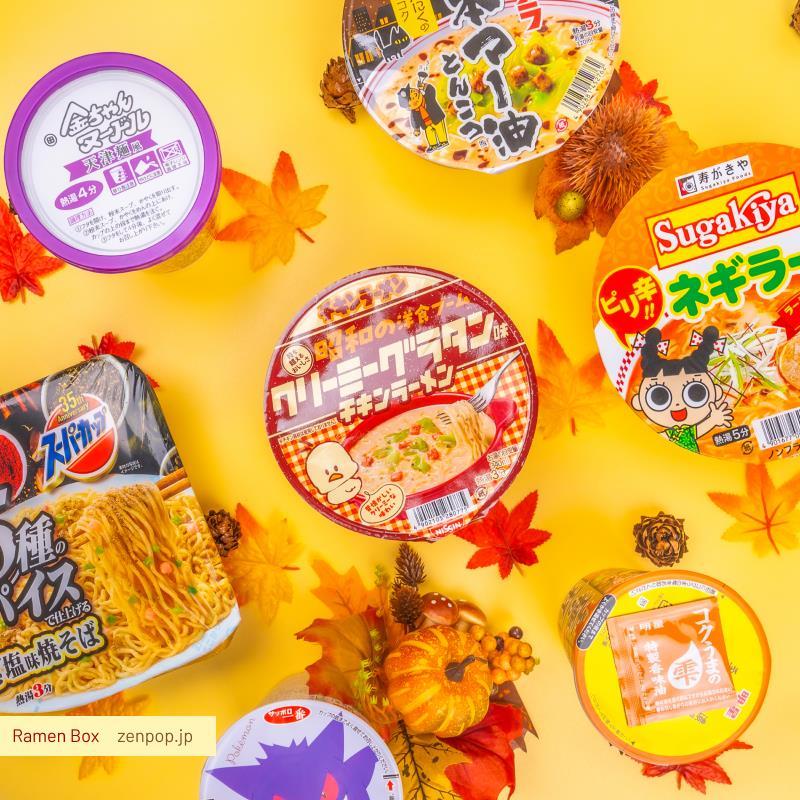 It's time for Autumn, and for us that means a new range of seasonal and regional ramen to curated and prepare for you! Discover this first Fall box with anniversary edition, original Pokémon ramen and more delicious noodles from all over Japan!
Sugakiya Negi Ramen from Sugakiya
Showa no Yoshoku Chicken Ramen from Nissin
Super Cup 35 Spices from Acecook
PLUS more delightful noodle dishes from Japan!
Stationery Box - Autumn Chic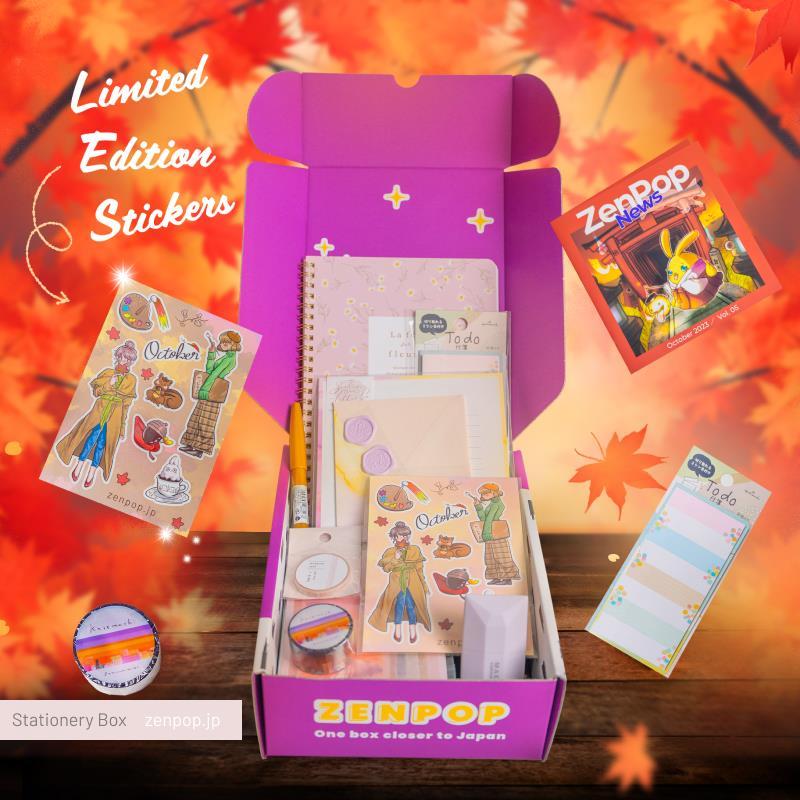 This month we teamed up with Rainbowholic to deliver you some unique, limited edition & custom stationery goods from Japan! Rainbowholic is a Japan-based stationery content creator turned stationery store owner, and we loved their work so much that we absolutely wanted to introduce you!
Sealing Wax Letter from Maruai
Tamura Miki Kazemachi Clear Tape from Kamiiso Sansyou
ZenPop Original A6 Sticker
PLUS more cute and useful stationery items!
Anime Pack - Jujutsu Kaisen Special
To celebrate season 2 of Jujutsu Kaisen, we curated this selection of 呪術回線 for you. It's perfect for Halloween, and to complete your anime collection!
Figures
Keychains
Pouches
Plus, more exclusive items from your favorite Anime!
Follow us on Facebook, Instagram, TikTok, Twitter and Pinterest @zenpopjapan