Director Makoto Shinkai's highly anticipated film Weathering With You (Japanese: Tenki no Ko) opened in Japanese cinemas last week and Shinkai has confirmed it'll get released worldwide.
Our Top 6 Award-Winning Anime Movies
To celebrate the release of Weathering With You we've put together a list of our top anime movies.
These 6 Japanese movies have not only won all the awards, but also the hearts of millions of people all over the world!
It's no surprise that they've captured their audiences' imaginations, with their top-notch animation quality, soundtrack and writing.
If you haven't these Japanese films yet, they're definitely worth a watch! So grab the popcorn and get ready for an anime-movie-binge!
1. Spirited Away (2001)
It wouldn't be an award-winning anime list without Studio Ghibli!
From the studio that produced classics such as Kiki's Delivery Service, My Neighbor Totoro, and Princess Mononoke, Hayao Miyazaki's films are childhood classics for so many all around the world.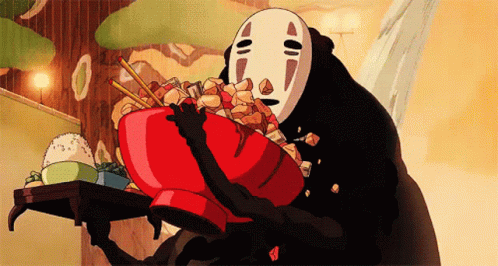 Spirited Away (Japanese: Sen to Chihiro no Kamikakushi) follows the story of a young girl named Chihiro who suddenly finds herself transported into a world of strange spirits and creatures in Japanese culture.
Spirited Away not only won Animation of the Year, Best Art Direction, Best Music, Best Director, and Best Screenplay at the Tokyo Anime Awards, but is also the only anime film to have won and Oscar for Best Animated Feature!
2. Ame and Yuki: Wolf Children (2012)
Wolf Children (Japanese: Ame to Yuki: Ookami Kodomo) is a wonderful family story following Hana, and her two children, Ame and Yuki. Here's the catch—what do you do if your children suddenly start transforming into wolves?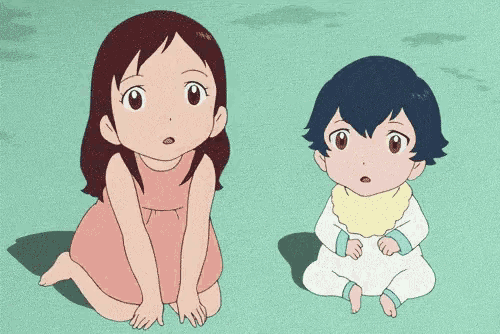 Mamoru Hosoda, known for movies such as The Girl Who Leapt Through Time and Summer Wars, directed the film in 2012.
It was animated by Madhouse, resulting in some of the most beautiful backgrounds and animation sequences in recent years.
Wolf Children won the Japan Academy Prize for Animation of the Year as well as Best Animated Film in the Mainichi Film Awards!
3. Hotarubi no Mori e (2011)
Hotarubi no Mori e (English: "Into the Forest of Fireflies' Light") is a film following a young girl named Hotaru and her friendship with Gin, a strange yokai (Japanese supernatural creatures) who lives in a forest near her grandfather's house.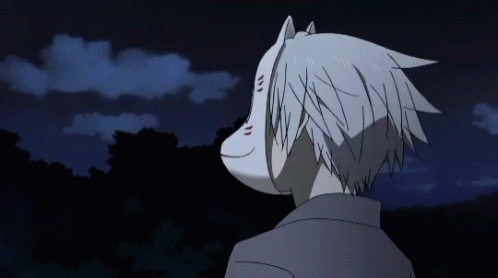 Directed by Takahiro Omori and animated by Brain's Base, this movie is surely going to tug at your heartstrings!
While shorter than most films at just 44 minutes long, Hotarubi no Mori e won the Mainichi Film Award for Animation in 2011 and is definitely a must see!
4. Your Name (2016)
Of course, we can't forget Your Name! Makoto Shinkai is known for films such as The Garden of Words and 5 centimeters per second, but Your Name (Japanese: Kimi no Na Wa) is probably his most famous.
The film follows two teenagers: Mitsuha, who lives in rural Japan, and Taki, who goes to school in the bustling metro of Tokyo, as they mysteriously switch bodies overnight!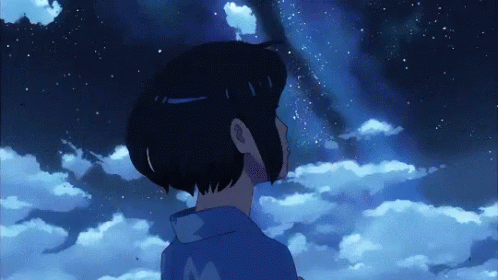 Along with a near-perfect soundtrack by RADWIMPS, Your Name will have you LOL'ing one moment and crying the next! The film was screened all around the world and is Japan's 4th highest grossing movie of all time.
It won the 71st Mainichi Film Awards' Best Animated Feature Film, Japan Academy Prizes for Screenplay of the Year, and Outstanding Achievement in Music.
5. Grave of the Fireflies (1998)
Studio Ghibli's Grave of the Fireflies (Japanese: Hotaru no Haka) is a film following a young boy, Seita, and his younger sister, Setsuko; a pair of siblings trying to survive the last few months of World War II.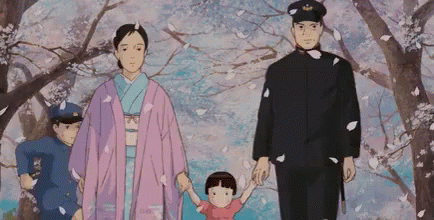 Directed by the late Isao Takahata, the film is a story of desperation and resourcefulness, detailing the effects of war on young children. This beautiful Ghibli film is more than guaranteed to have you in tears.
The film received a Special Award at the 1989 Blue Ribbon Awards, and won the Animation Jury and Right of the Child awards at the 1994 Chicago International Children's Film Festival.
6. A Silent Voice (2016)

A Silent Voice (Japanese: Koe no Katachi) is a film following Shoya Ishida, a boy who is now a social outcast in high school for bullying a deaf student back when he was in elementary school.
During the course of the film, he comes across the very girl that he had bullied in the past—Shouko Nishimiya, and makes an attempt to reconnect with her and repair their relationship.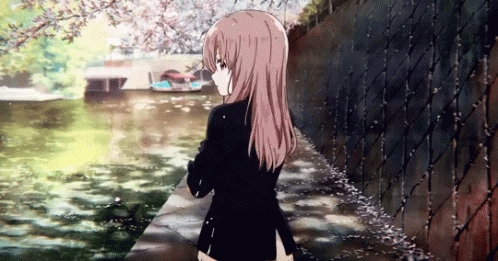 Directed by Naoko Yamada and animated by Kyoto Animation, the film tackles the effects and consequences of rampant bullying in Japan. Koe no Katachi was praised by Makoto Shinkai himself, and also won the 2016 Japanese Movie Critics Awards for Best Animation Feature Film, as well as the 2016 Tokyo Anime Award for Anime of the Year.
What's your favorite anime film? Share with us on Instagram, Facebook or Twitter.