🥳 It's festival season! ☀️
We're ready for all the festivals that take place in Japan during summer! We've got you covered as well with our newest boxes!
This is the best month to get something unique delivered to your home :
✍️ Stationery - Cute Cravings
🍜 Ramen - Summer Breeze
🍬 Snacks - Matsuri Munchies
👺 Anime - My Hero Box

Shipped worldwide from Japan
Snack Box - Matsuri Munchies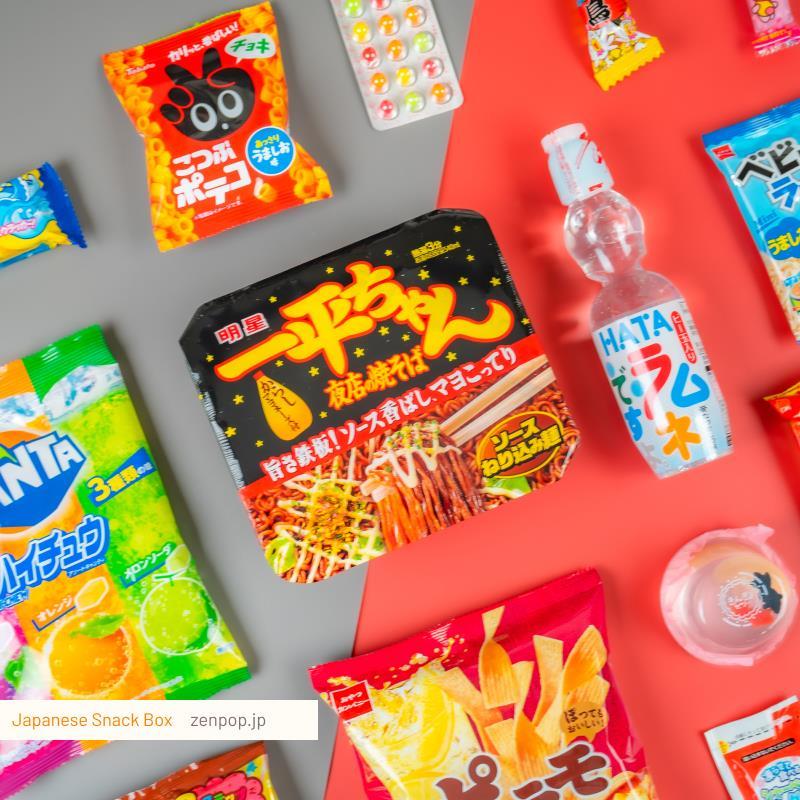 Ready for Festival seasons? Celebrate the Japanese way with a tasty selection of snacks shipped directly from Osaka to you! Everything from a refreshing drink, a yummy ramen, and savory snacks to cover all your summer festivities!
Ippei chan Yaten no Yakisoba from Myojo Shokuhin
PET Ramune Desuyo from Hata kousen
Hi-Chew Assort FANTA from Morinaga
PLUS so many more delicious snacks to discover!
Ramen Box - Summer Breeze
Tasty summer ramen for a refreshing experience! Not all ramen need to make you sweat. We've selected a few unique cups perfect for hot summer days. With a lighter broth, smooth noodles, every slurp is going to be like a breeze!
UFO Pokkmyeon Koi Koi Kankoku Fu Amakara Carbo from Nissin
Wonton Men Donburi Butaman Chuka Soba from Acecook
Men Shokunin Koidashi Niboshi Shoyu from Nissin
PLUS more delightful noodle dishes from Japan!
Stationery Box - Cute Cravings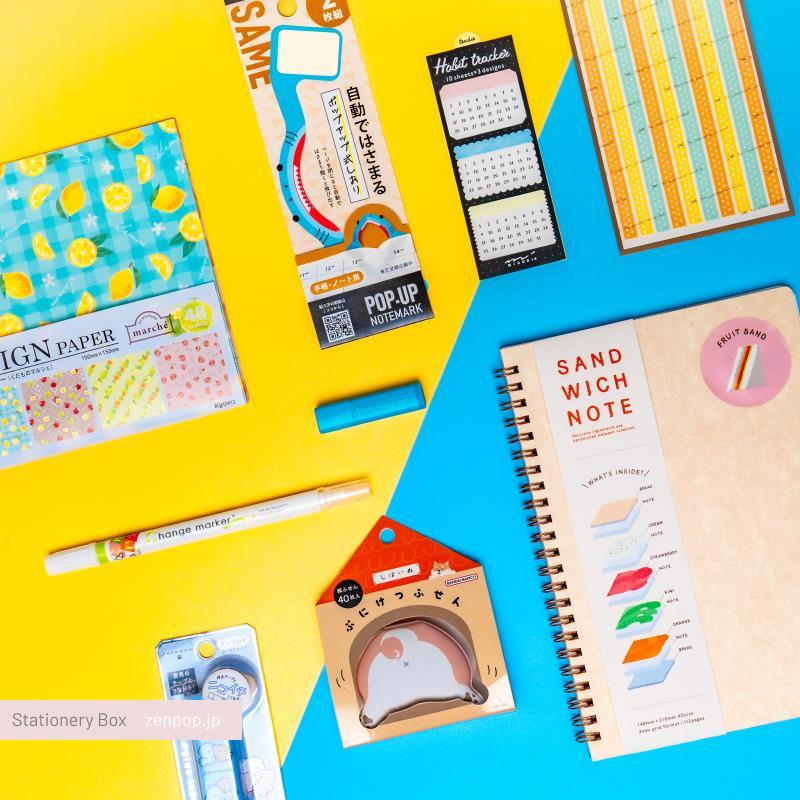 Fun & Functional, that's the motto of this month's stationery selection. Pens and paper are meant to be used, and we got you some that you won't want to stop having in your hands. Discover why everyone's so into Japanese stationery if you aren't already!
Puni Ketsu Fusen from SunStar
SANDWICH NOTE from Iroha publishing
POP-UP Notemark from OCT
PLUS more cute and useful stationery items!
Anime Pack - My Hero Box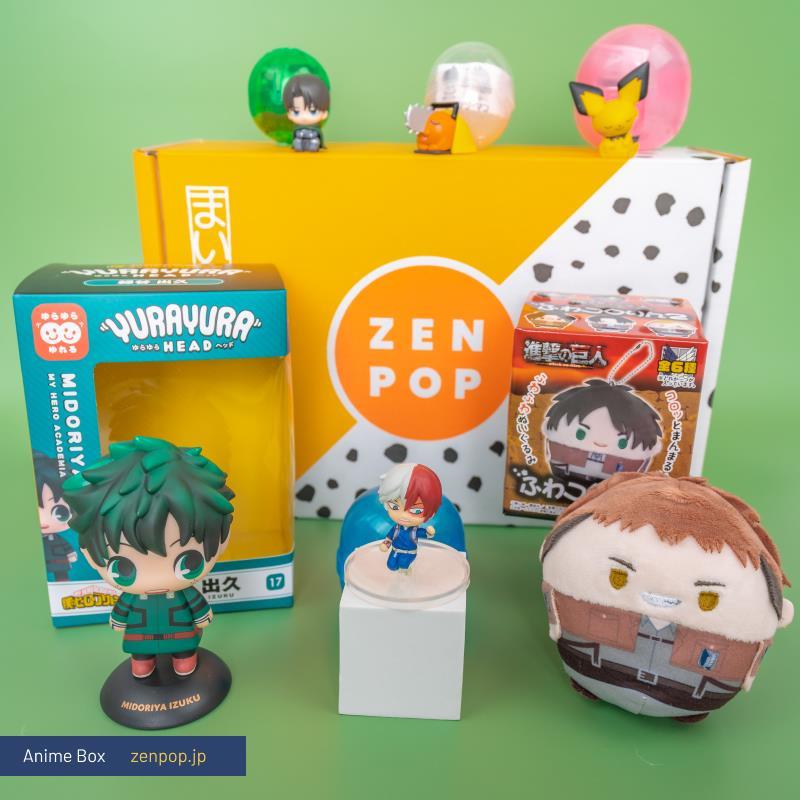 Are you head-over-heels for My Hero Academia? We sure are! We've fallen so hard for this action-packed anime that we just couldn't resist hunting down a treasure trove of one-of-a-kind collectibles inspired by the show. If you're a die-hard fan, this box is tailor-made just for you! And to sweeten the deal, we've sprinkled in an extra dash of original anime goodies straight from Japan, just waiting for you to discover.
Attack on Titan Fuwakororin M
My Hero Academia Figures
Pokémon collectible
Plus, more exclusive items from your favorite Anime!
Follow us on Facebook, Instagram, TikTok, Twitter and Pinterest @zenpopjapan