TokyoTreat and Japan Crate are two of the best Japanese Snack Boxes, but the question on most minds after reading the first sentence is, "Which one is better, Japan Crate or TokyoTreat? Though we can't objectively point to the best, we can give you tips to help you make a choice that best suits you, but first, let's know a little about the brands.
Origin
TokyoTreat started as a small business in 2015. The founder, Ayumi Chikamoto, a Tokyo native, decided to launch the product after getting multiple requests from friends around the globe. The requests were for unique Japanese snacks such as rice crackers and Hi-chew candy. She initially carried out the business from her living room, but today, TokyoTreat boasts millions of subscribers around the globe.
Japan Crate was founded by Hank Rao in 2014 after he visited Japan. He had always loved Japan and its culture, from the food to the music. So he decided to launch Japan Crate because he wanted to, in his words, "take the excitement, bewilderment, and happiness that I experienced in Japan and share that with everyone each month".
Price
Price is a very important determiner when choosing between products of similar nature. Both TokyoTreat and Japan Crate have price ranges based on the type of subscription. Check out the various prices for their Monthly Snack Subscription.
TokyoTreat
1 month: $37.50
3 months: $35.50 monthly, sums up to $106.50.
6 months: $33.50 monthly, sums up to $201.
1 year: $32.50 monthly, sums up to $390.
Japan Crate
1 month: $49.95
3 months: $47.95 monthly, sums up to $143.85.
6 months: $46.95 monthly, sums up to $281.10.
1 year: $ 45.79 monthly, sums up to $549.45.
What's In The Box?
TokyoTreat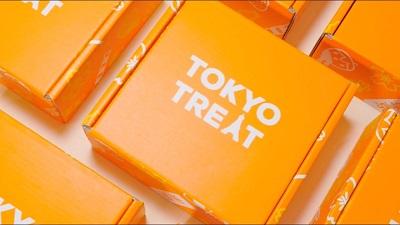 A box of TokyoTreat contains 15-20 items, and you'll get 1 or 2 of the following snacks:
Japan-exclusive drinks: popular sodas such as Coca-Cola (coke), Pepsi, Fanta, etc., have unique flavors only found in Japan. Flavors such as Coca-Cola orange and cake-flavored Pepsi are among the many deliciously bizarre flavors you can find in a TokyoTreat box.
Japanese candies: Japanese Candies such as Hi-chew, and Pocky, are no strangers to a TokyoTreat box, but also candies like KitKat, which have a large number of flavors such as Sakura mochi, matcha, mango, and cheesecake only found in Japan.
Cakes, cookies, and bread: Ever taken a bite out of a matcha cake? Or savored the sweet taste of a Sakura Oreo? TokyoTreat offers different cookies, cakes, and bread that are bound to leave you asking for more.
Crunchy chips and salty snacks: Each TokyoTreat box comes with delicious snacks such as rice crackers and chips from various brands in Japan.
Noodles: Each box has one or two noodles, such as Ramen and Udon.
Japan Crate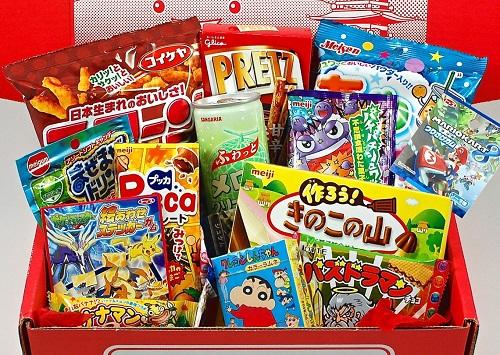 A Crate of Japan Crate contains 18-20 candies and snacks, and other items:
Snacks and candies such as Pokies, unique Kit Kat flavors like mango and banana, chips such as Pringles, etc. Japan Crate also comes with baked goods, such as matcha cakes, amongst others. Japanese penny candy also takes a considerable portion of the crate.
Drinks: A crate usually comes with a drink, usually a soda unique to Japan or a popular drink with flavors found only in Japan.
One bonus item: There's always a little surprise that comes along with your crate. It could be a toy, a little figurine, or even stationeries that could be kept and treasured forever.
Interactive in-crate game: This is one feature not found in most subscription boxes. A Crate usually comes with a game that gives a chance to win awesome prizes.
Themes
Both subscription boxes are themed around a particular season, festival/holiday in Japan, or something fun and creative.
TokyoTreat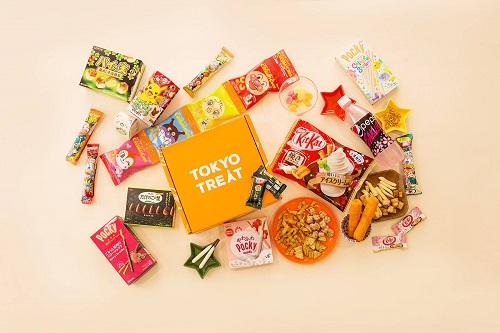 Examples of past Tokyo treat seasons are:
Sakura picnic party: Sakura is the Japanese word for cherry blossom, and if you know anything about Far-East Asian culture, you would know this flower holds significance in the hearts of many individuals. The Sakura season is celebrated all across Japan, and this box was themed with snacks that bring the joy of this wonderful time to the customers.
Japan's best bites: This box contained the best snack from several past boxes giving the consumer the best of all themes.
My snackin' valentine: No introduction is necessary for the season of love.
Japan Crate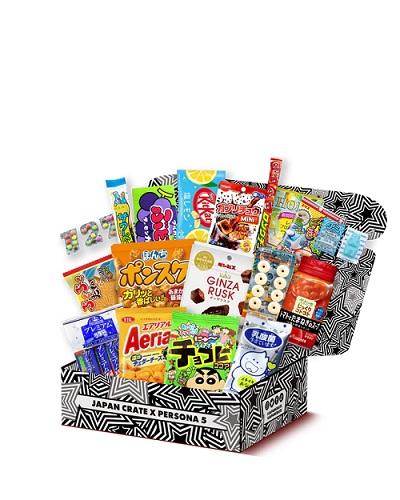 Japan Crate has some of the most beautiful boxes you'll ever find:
Cherry blossom crate: As we pointed out, Sakura season is quite popular in Japan.
Lost in Japan crate: This crate was tailored to give the feel of both traditional and modern Japan. Inside is an interactive story guide where the customer meets a samurai who gives directions on the secret snacks within the box.
Other Themes include "The Box of Love", which was the February theme of 2023, New Year, Christmas box, etc.
An interesting point worth mentioning, Japan Crate is known for collaborating with Media studios to create anime and manga-themed boxes, such as their Persona 5 and sword art online boxes.
Shipping
TokyoTreat
TokyoTreat has two groups for express shipping, numbered one and numbered two, and one group for regular shipping. The first group is made up of countries mainly in Asia, islands in the Pacific, and some parts of Africa and the United States of America. Countries in the second tier are nations in Europe and South America, and both groups take an estimated 2-14 working days at the cost of $10.50 and $12.50, respectively. Deliveries in the last group cost $12.50 and take a delivery time of up to 28 working days.
Japan Crate
Japan Crate offers free shipping worldwide for most countries except for a few countries, which incurs a $9.95 fee (you can check if your country belongs to this list on their website). Shipping to the United States takes a delivery time of only 3-5 working days, 7-10 working days to Canada, and 10-20 working days to the rest of the world.
Other Boxes from TokyoTreat and Japan Crate
TokyoTreat has sister brands for different needs.
Sakuraco: This is a box featuring more traditional Japanese snacks.
Yume Twins: A subscription box that offers plush toys.
Japan crate has four other subscription boxes.
Umai crate: this crate contains 8-10 Japanese instant noodles and several different spices for Japan.
Doki Doki crate: This crate comes with 5-6 cute items, home accessories, and popular anime & game merchandise from across Japan.
Gacha Gacha crate: This crate contains toys and collectables traditionally purchased from vending machines.
Inku crate: This is a box of stationeries such as pens and notebooks.
Both crates share a lot of similarities and are also unique in their ways. We've explored everything from price to content and theme. All that's left is to make the choice that suits you.
Alternative to TokyoTreat and Japan Crate
Now, have you heard of ZenPop? We offer even more Japanese snacks in our jumbo snack box with over 1400g of treats (3lbs), and plenty of surprises! We include senbei, chocolates, Kit Kats, noodles, drinks, and more unique snakcs, wagashi, and dagashi from Japan!
If you find yourself craving Japanese munchies, why don't you order a ZenPop snack box where you get loads of candies and snacks from Japan?
This article was originally written by our freelance writer Umm-Kulthum Abdulkareem and edited by us.