Japan is home to interesting food and sweets, and a lot of weird candies. From savory, delicious ramen to traditional sweets that go well with tea, there is just so much to like about food that hails from the land of the rising sun.
But Japan going too far with their amazing innovations is something you'll always witness in their products — and that includes candies. You'd expect sugar confections to taste sweet — think of chocolates and fruity candies. But the Japanese always want to think outside of the box. Their creativity exceeds what we can imagine.
So if you want to check out some of the weirdest Japanese candies, here are some of our top picks.
1. Japanese Squid Candy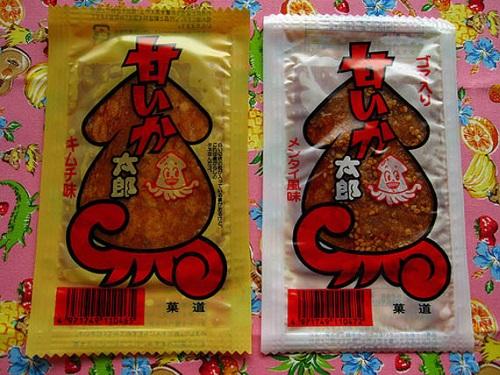 Japan is an island nation whose fishing industry is among the world's most competitive. So it's not surprising to see a lot of seafood in their diet. But what's shocking is the fact that they incorporated squid into candy-making.
But according to tasters, it's not sweet as you would expect from a typical candy. They are offered in savory flavors including Mentaiko (pollock roe) and kimchi, as seen in the photo above.
2. Kikko Chameleon Candy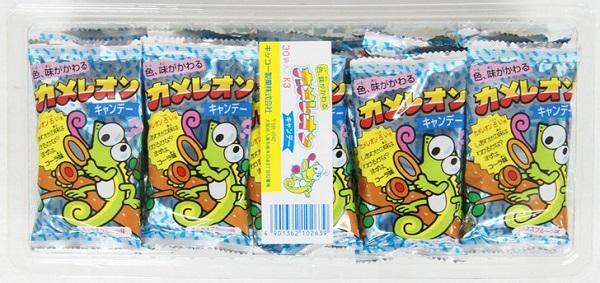 Let your future be told by this Chameleon candy.
Eating reptiles doesn't sound appetizing. But if it's a reptile-shaped sweet confection that will tell your fortune, perhaps it's worth a try. Kikko Chameleon Candy is a brown-colored, cola-flavored candy on the outside. So what's the catch? This candy changes in color as you eat it.
The candy is reminiscent of Omikuji found in shrines and Buddhist temples in Japan. The color it changes into will represent your luck:
Green means no luck
Yellow means medium luck
Red means great luck
When you purchase a set of Kikko Chameleon Candy, you can use it as a game with your friends and family. Eat and see who's going to get lucky. It's great for kids too!
3. Neri Ame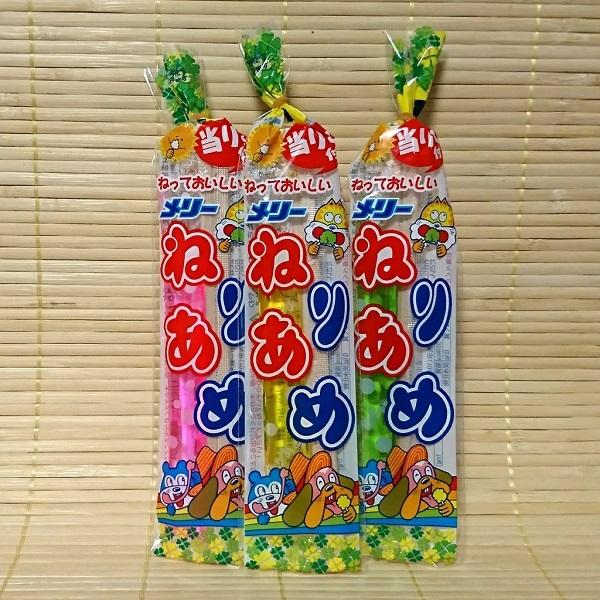 When you eat candy, all you need to do is peel its wrapper — but not with Japan's Neri Ame a.k.a. Mizu Ame. Kids will love this stretchy snack because they need to play with it before eating it. It comes with a pair of sticks to allow you to stretch and whip the water-like candy.
Although typically sold in festivals, it's most likely sold in your favorite online Japanese snacks and sweets store. It comes in different colors as well.
4. Sasebo Burger Drops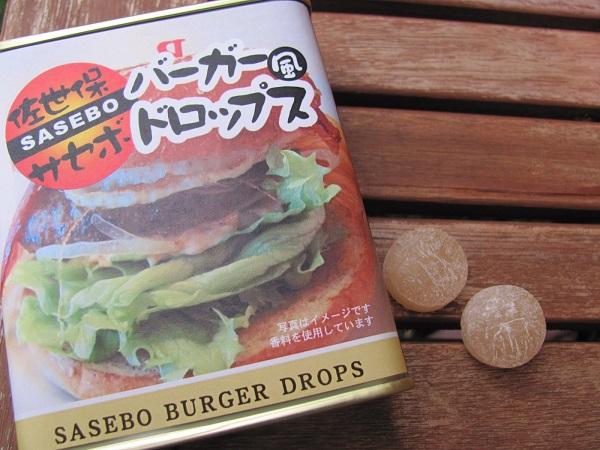 Burger-flavored candy, anyone?
We know you'd expect fruity flavors from a candy drop. But Japanese burger chain Sasebo decided to give them a savory twist in the form of burger drops!
How does it taste? Imagine tasting a burger dressing with sugar. You probably won't like its weirdness. But hey, it will surely be a unique tasting experience! You'll get bragging rights too!
5. Japan's Unique KitKat Flavors
Everybody loves the classic KitKat chocolate flavor. Sure enough, Japan is bound to create interesting flavors out of the classic chocolate bar. Here are just some of the weirdest KitKat flavors from the land of the rising sun.
Cough Drop KitKat
You heard that right! It's a medicine-flavored KitKat. It is a mix of white chocolate and 2.1% throat lozenge powder. Nestlé marketed this flavor as invigorating and fresh.
Wasabi KitKat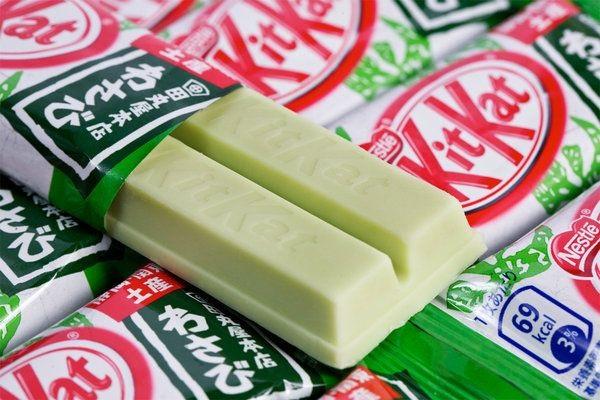 Any food can be turned into KitKat, so the Japanese went ahead and created a wasabi-flavored one. If you think that wasabi can only be combined with raw fish, well that's not the case with this wafer bar.
Soy Sauce KitKat
Soy sauce goes well with meat and veggies, but with chocolate? It's not a combination you'd try. Surprisingly, soy sauce-flavored KitKat isn't dark-colored. Tasters said that while white chocolate is the dominant flavor, it does come with a hint of soy sauce.
6. Heart Moko Moko Candy Toilet Kit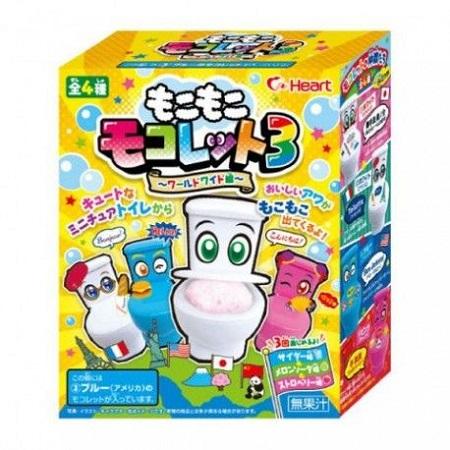 Japan manages to pull off a combination of disgusting and cute in the Moko Moko Candy Toilet Kit by Heart (a candy manufacturer). Using the powder that comes with the package and the mini toilet toy, you can make a bubbly, soda-flavored drink. It's highly recommended if you want to serve something unique during parties. You get to keep the toilet too.
7. Bontan Ame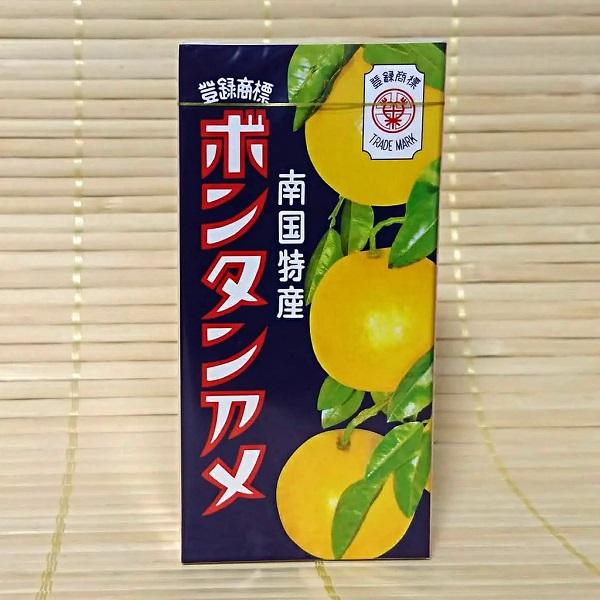 Bontan Ame is a citrus-flavored candy. Now, you might think this is normal for a candy. After all, there are a lot of candy manufacturers around the world that use different fruity flavors. But Bontan Ame actually has a catch. It's wrapped in potato starch paper that's completely edible.
The Seika Food candy was originally released in 1924. This classic confection features the pomelo's sweet and sour taste. Chewing on one will give your mouth a fresh flavor. According to its manufacturer, the company's founder observed his factory workers enjoyingly cutting Chosen Ame (Korean Candy) using scissors. He was struck with an idea while witnessing this. Thus, Bontan Ame was born.
8. Tomato Candy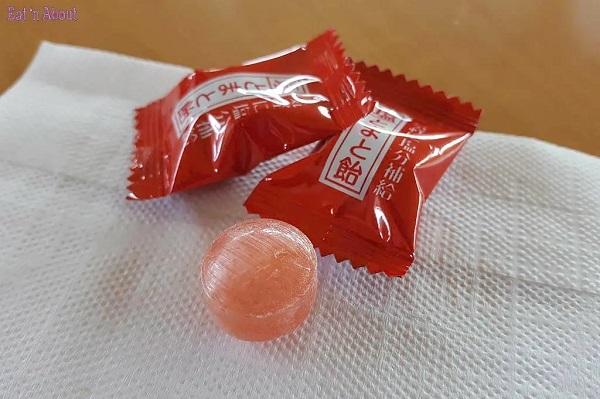 Tomato is a fruit commonly used in savory dishes like pizza, pasta, and salads. So it's hard to imagine a hard candy version of this lycopene-rich fruit. After all, we're all used to eating fresh and processed tomatoes.
According to a taster, the salted tomato candy is delicious and sweet as if it was picked from its vine. The salt complements the sweet tomato taste. So it's definitely a must-try when looking for the weirdest Japanese candy.
9. Hokkaido Genghis Khan Caramel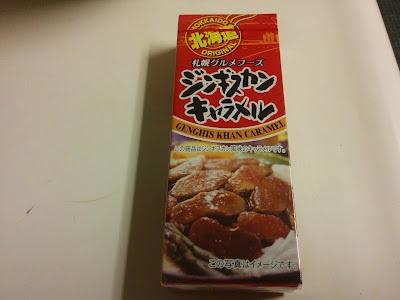 Hokkaido is home to a lot of delicious dishes and snacks (shiroi koibito, we're looking at you). A weird candy named Genghis Khan Caramel also originates from this island.
Believe it or not, Genghis Khan is the name of Hokkaido's Mongolian Barbeque. The locals grill mutton and veggies atop a raised mound. So it definitely makes you wonder how people from Hokkaido managed to make a candy version of it.
And the taste? Well, thank goodness it doesn't have that meaty flavor (even if you see strips of meat on the label). It is simply caramel that's milkier than the regular ones you can easily purchase. It is boxed shaped like Starburst and wrapped in wax paper.
10. Popin' Cookin' Sushi Candy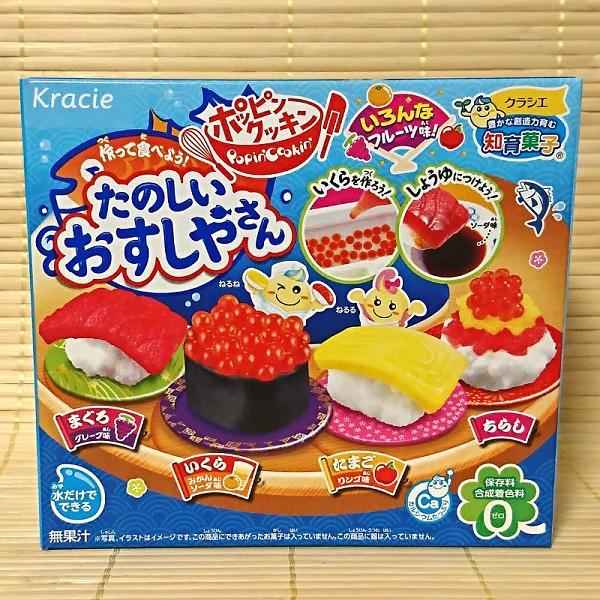 We enjoy sushi that's served from a plate. Most children, however, do not appreciate the flavor. The ones with raw fish aren't good for them either. So make them enjoy sushi in candy form. Popin' Cookin' Sushi Candy by Kracia will surely be appreciated by the little ones. It's a DIY kit, so they can role-play as the sushi chef before they eat these sweet candies.
Enjoying it as an adult will feel weird, though. What you're seeing is sushi, but you're getting fruity flavors.
Expect the instructions to be in Japanese, but if you Google it, some people have posted the sushi-making steps in English. Enjoy These Weird Dagashi Recommendations
The candies we've listed above are actually called dagashi (駄菓子) in Japan. Kids usually buy them because of how cheap they can be. The term is synonymous with penny candies in the States.
Some may look strange while others look weird. But one thing's for sure — they're definitely worth trying out!