Hello Kitty is one of the most popular and recognizable characters in the world. The cute kitty was created by the Japanese company Sanrio in 1974 and depicted as a white cat with a red bow and no visible mouth. Hello Kitty was originally designed by Yuko Shimizu and was intended to be a simple and cute character that could be marketed to young girls, but, even adults fell in love with Hello Kitty as well.
Who is Hello Kitty?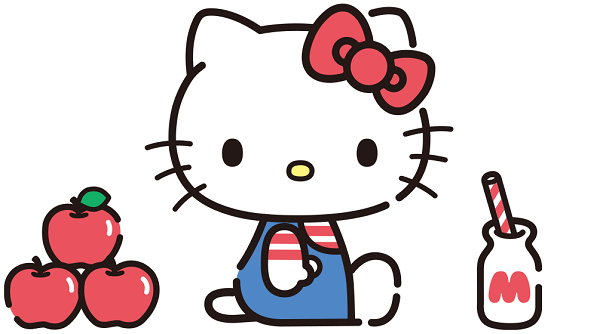 Hello Kitty is a fictional character produced by the Japanese company Sanrio, created by Yuko Shimizu and currently designed by Yuko Yamaguchi. Hello Kitty is a small, round, white cat with a red bow and no visible mouth. She is portrayed as a sweet and gentle character, and has become a cultural icon and a globally recognized brand. Hello Kitty has appeared on a wide range of merchandise, such as school supplies, clothing, and accessories, and has also been featured in animated television shows and movies.
How did Hello Kitty start?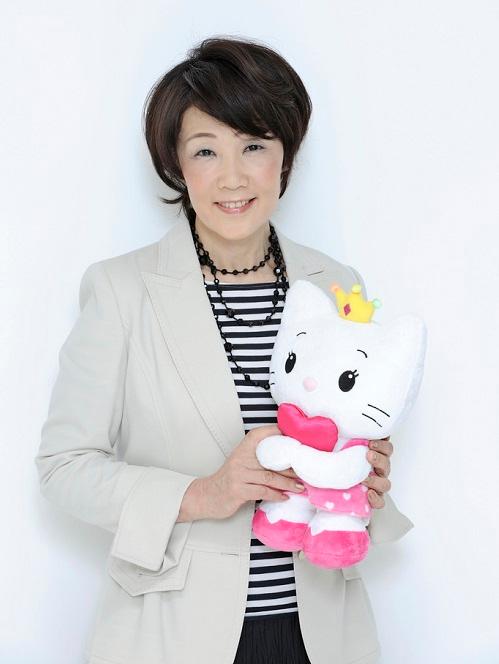 Shintaro Tsuji, the founder of Sanrio, started his career by selling sandals decorated with flower paintings. When he realized that the sandals with paintings of cute cartoon characters sold faster, he began to hire cartoonists to design characters for him. Hello Kitty was first designed by Yuko Shimizu. While she originally coined the name kitty for the character, Tsuji decided to name the cat "Hello Kitty" to promote social communication.
Hello Kitty is a brand that has had success since its very first launch. Her first appearance was on a coin purse in Japan in 1975. The sales of Hello Kitty merchandise skyrocketed in Japan which led to Sanrio opening a gift store in the United States in 1976, where the sales of Hello Kitty items was positive as well. Nowadays, the popular character can be seen on a range of products like clothing, accessories, home decor, deodorant, bags, stationery and even face massagers. Hello Kitty has also been featured in animated television shows and movies, and has inspired numerous theme parks and attractions around the world.
Why does Hello Kitty have no mouth?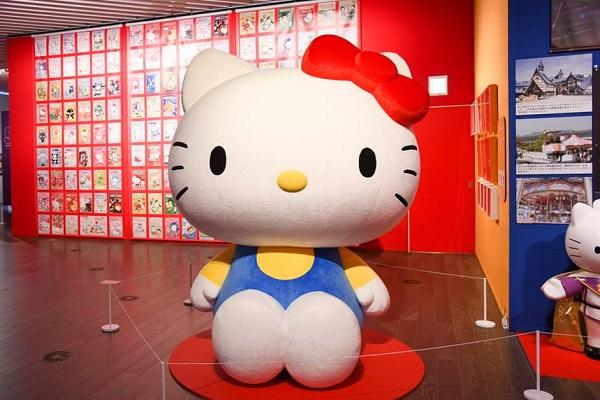 There are a few different theories about why Hello Kitty has no mouth. According to some sources, Hello Kitty was originally designed without a mouth so that she could be seen as a blank slate, and people could project their own feelings and emotions onto her. This idea was intended to make Hello Kitty more relatable and universal. Other sources suggest that Hello Kitty was designed without a mouth because it allows her to be more open and accepting of other people's feelings and emotions, and to be more of a listener than a speaker. It is also possible that the design of Hello Kitty without a mouth was simply an artistic choice made by her creator, Yuko Shimizu.
Is Hello Kitty British or Japanese?
Many Hello kitty enthusiasts have argued about the origin of the white kitty. According to Sanrio, Hello Kitty is British, as she was born in London. In fact, her real name is said to be Kitty White. At the time Hello Kitty was launched, foreign countries were trendy in Japan. However, in a Hello Kitty book published by Natsume publications where Hello Kitty introduces Japan to her boyfriend Dear Daniel, she lives in a Japanese style house with her entire family, and they can all speak Japanese fluently. Well, regardless of where Hello Kitty comes from, one thing is clear, she is a cute and lovable character that is still popular today.
10 Most Popular Hello Kitty Characters Today
Here is a list of some of the characters that are part of the Hello Kitty franchise:
Hello Kitty
The main character of the franchise, Hello Kitty, is a white cat with a red bow and no visible mouth. She is known for her cheerful and playful personality.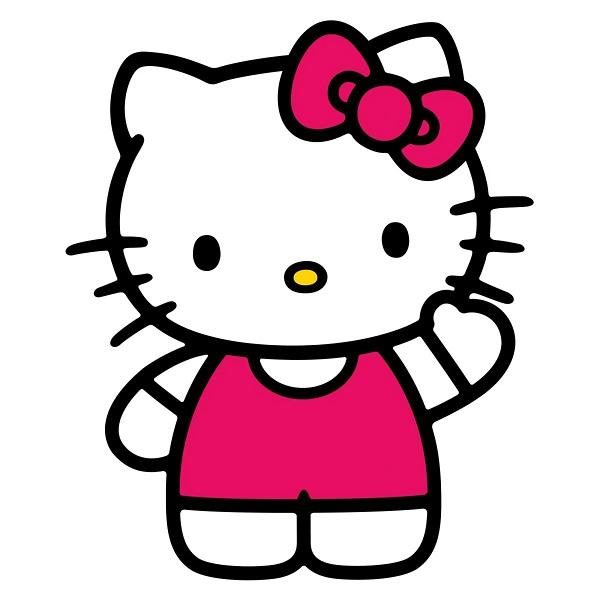 Keroppi
A green frog with big eyes and a wide smile, Keroppi is one of Hello Kitty's friends.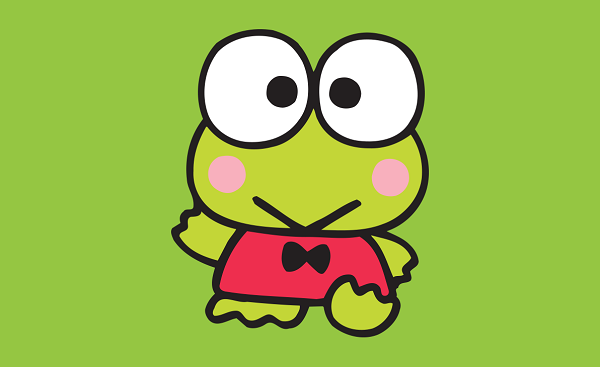 My Melody
A pink bunny with big ears and a red bow, My Melody is one of Hello Kitty's best friends who loves baking cookies with her mother.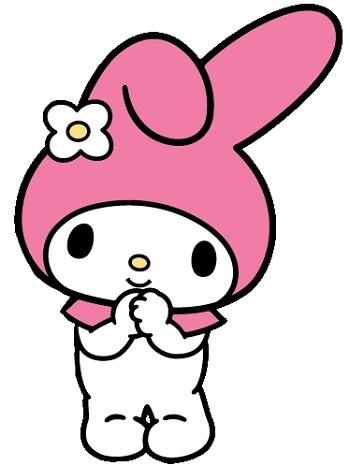 Badtz-Maru
Released in 1993, Badtz Maru is a penguin with a mischievous personality. He is one of the few characters with a scowl but he is still one of Hello Kitty's friends, but sometimes, he likes to play for the wrong side.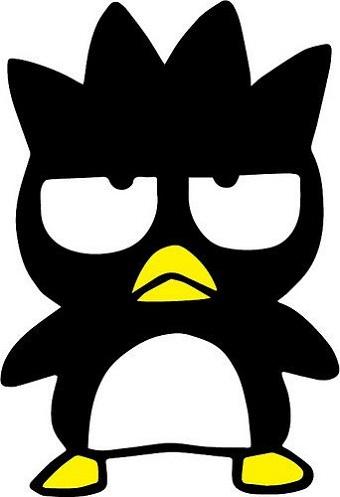 Pochacco
A white dog with big ears and a blue bow, Pochacco is a curious dog who loves going for walks.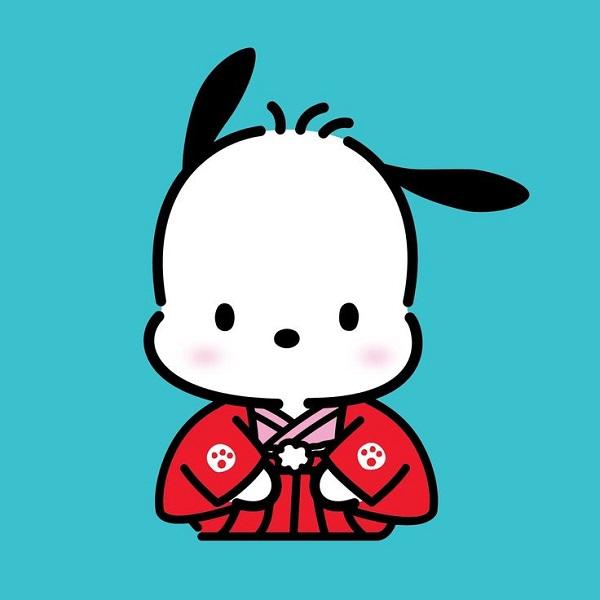 Cinnamoroll
A white puppy with big ears and a pink bow. His coolest feature is large ears which allow him to fly and his cinnamon roll shaped tail.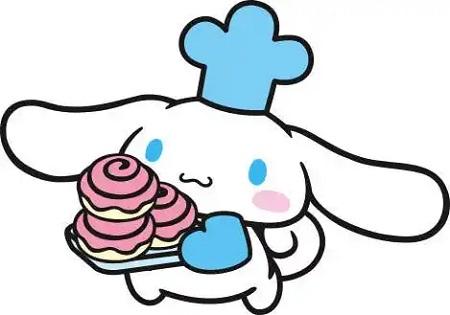 Tuxedo Sam
A penguin with a bow tie, actually he has a collection of 365 bow ties, one for every day of the year. He loves to eat and has served in several navy battles. Tuxedo Sam has one of the most impeccable fashion sense in Hello Kitty.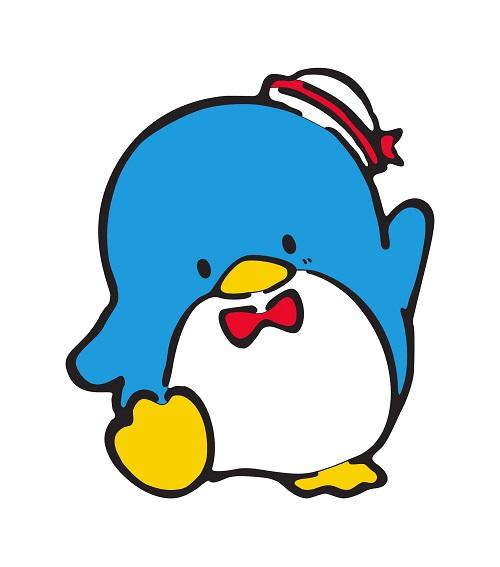 Charmmy Kitty
Hello Kitty's pet cat. Yep, Hello Kitty has a pet cat that kind of looks like her. Charmmy Kitty is a white cat with a pink bow.
Dear Daniel
He is a cat just like Hello Kitty and is her childhood friend and boyfriend. Dear Daniel is quite fashionable and loves taking pictures. He can even dance ballet and want to become a celebrity.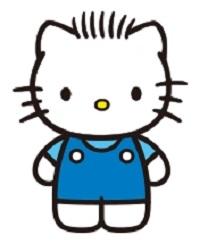 Chococat
Chococat is a scatterbrained black cat with a brown nose and a red collar. He is usually the first to know about things because his whiskers can pick up information like an antenna.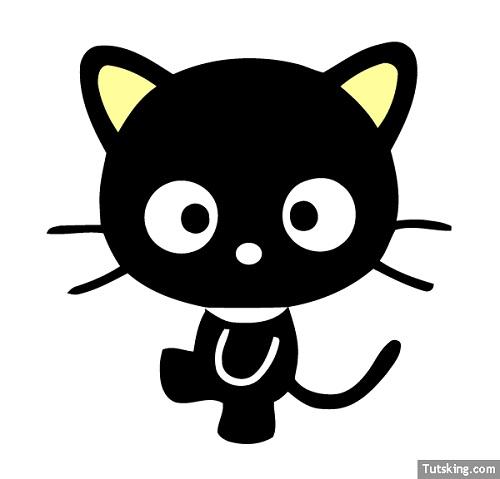 These are just a few of the many characters that are part of the Hello Kitty franchise. There are many more characters in the Hello Kitty universe, each with their own unique personality and appearance.
Hello Kitty Cafes
As one of the most popular brands in the world, it is no surprise that there are Hello Kitty-inspired stores and theme parks. In Japan, many Sanrio stores have a large number of Hello Kitty Merchandise; in fact, there are showrooms dedicated to Hello Kitty. There is also a Sanrio theme park called Sanrio Puroland where adults and kids can meet their favorite Sanrio characters.
The Hello Kitty café in Las Vegas is one of the best places for a Hello Kitty enthusiast to visit. All the food and drinks are made with adorable cute patterns and Hello Kitty merchandise is sold there as well.
Now you know all about our favorite neighborhood fictional cat in Japan, if you want to buy cute Hello Kitty stationery, check out the ZenPop Stationery Pack for your favorite merchandise from Japan.

This article was originally written by our freelance writer Umm-Kulthum Abdulkareem, and edited by us.