When it comes to food, Japanese anime is not short of making us salivate! Whether it's the ramen from Naruto, the takoyaki from Assassination Classroom or the tempura eaten by the characters of Kimetsu no Yaiba, it's not impossible that, during your viewing, all these delicious Japanese specialties have made your mouth water.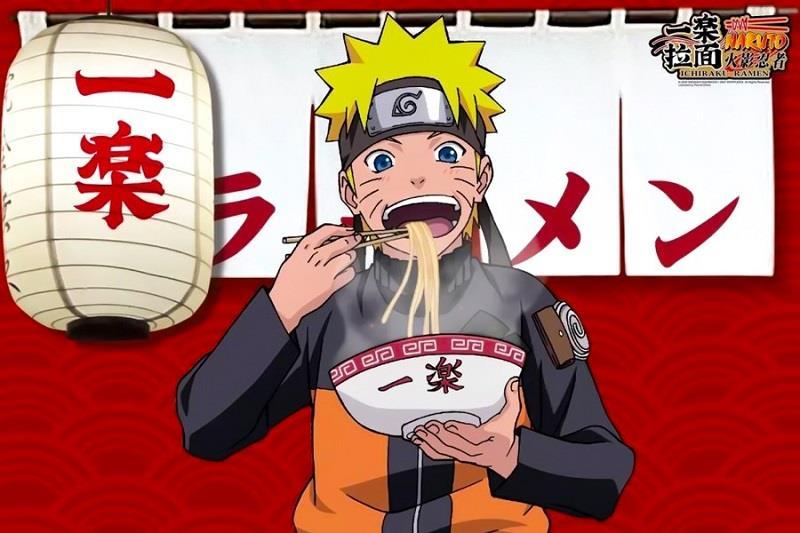 For the greatest pleasure of your taste buds, ZenPop has concocted a selection of the best Japanese snacks to eat in front of your favorite anime!
What do Japanese people eat in front of an anime?
Japanese culinary specialties are numerous, and their popularity continues to grow in the West.
Popularized by manga and characterized by umami, the fifth mysterious flavor, Japanese cuisine is full of taste, perfectly combining the sweetness of sweetness and the energy of saltiness. In fact, Japanese people love to eat all kinds of food while watching anime, just like our famous TV set nights.
And there is no lack of choice! Japanese people with a sweet tooth tend to eat candies or chocolate cookies. These are perfect snacks for those who are hungry and easy to find in konbinis. Especially since all these sweets are available in various flavors and limited editions throughout the seasons. Accompanied by a cold drink or an iced Boss coffee, these Japanese snacks are perfect for a snack in front of your favorite anime!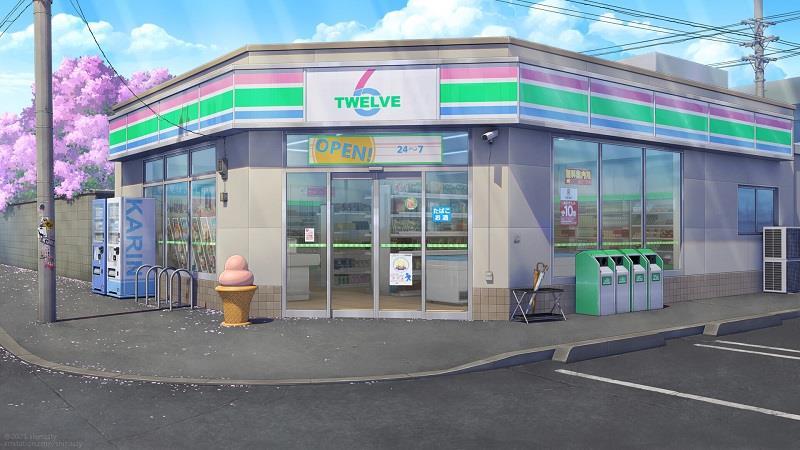 As for salty specialties, the Japanese prefer onigiri, these small filled rice sandwiches that are easy to eat thanks to the seaweed leaf that allows them to be swallowed without using chopsticks.
Our Japanese friends also tend to eat cup noodles. This snack is a must; easy and quick to prepare since you just have to pour hot water in a bowl of noodles already cooked.
What are the most popular snacks in animes?
It is undeniable that anime has greatly contributed to the popularization of Japanese cuisine outside the borders of the land of the rising sun. Indeed, food is omnipresent in mangas, each character having more or less his fetish dish.
The ambassador of ramen is undoubtedly Naruto! With his miso chashu ramen that he devours with his mouth full, he largely contributed to the popularization of this dish composed of a delicious broth, which varies according to the tastes, accompanied by noodles and all kinds of toppings (slices of roast pork called chashu, egg marinated in soy sauce called ajitsuke tamago, bamboo shoots, green onions, dried bonito, and many others depending on the type of ramen chosen).
There are as many ramen recipes as there are cooks, so feel free to try them all to find the one that suits you. Whether it is a shio, shoyu, tonkotsu or miso broth like Naruto, there is bound to be a ramen to your taste. However, be careful not to overdo it to keep your figure!
Other specialties are highlighted in manga/anime. Let's mention, for example, the takoyaki, emblematic of the street-food of the Osaka region, honored in Assassination Classroom. These small balls filled with octopus are the favorite dish of the octopus professor who prepares them at an impressive speed.
As for Inosuke, the boar-headed demon killer from Kimetsu no Yaiba, it's the tempura that makes his taste buds turn. He loves to eat these fried foods during his training sessions to increase his motivation.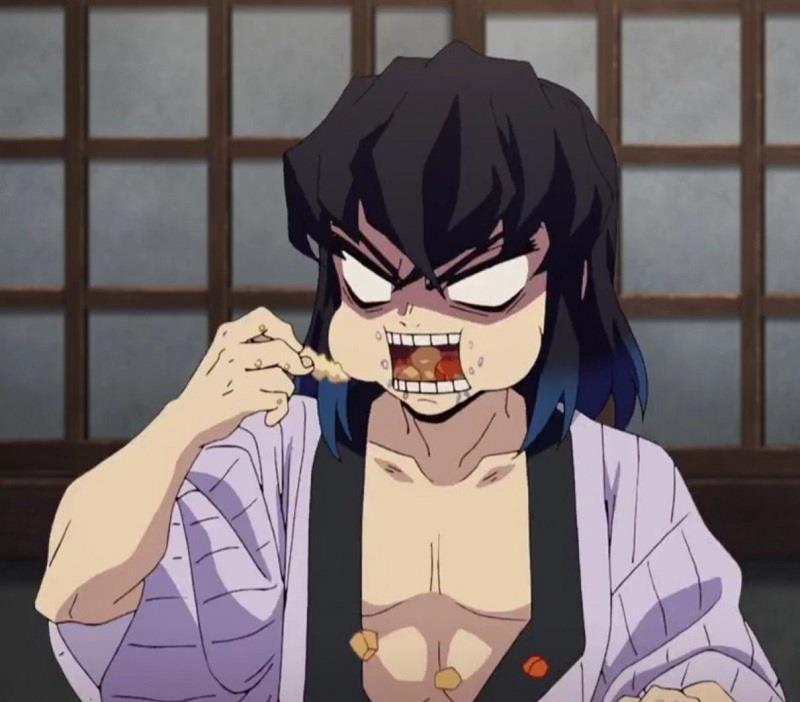 Dragon Ball banquets have often made fans drool. Among this abundance of food, the protagonists consume among others nikuman, small buns steamed filled with pork meat. A real delicacy!
As for sweet snacks, we find dorayaki in Doraemon. This pastry is in fact a pancake filled with red bean paste, commonly called anko.
Melon pan is also widely found in many manga, especially in Shakugan no Shana, but don't be fooled by its name. Although it is called "melon pan", this sugar bun does not taste like melon.
In Kanon, Ayu Tsukimiya, loves taiyaki (understand "cooked sea bream"). These Japanese pastries are distinguished by their original shape as they are waffle dough baked in a fish-shaped mold. Very popular during the matsuri (summer festivals), they can be filled with red bean, chocolate or custard.
What should I eat in front of an anime?
As you have read, there is no lack of Japanese snacks and the choice will depend on your taste.
If you are rather hungry, you may prefer to turn to a sweet snack such as Japanese Mikado, Pocky of their original name. Various tastes are proposed, some of them very original.
Rather amateur of original flavors? Don't hesitate to try the Kit Kat whose flavors will never cease to amaze you: pumpkin, green tea, brown, white chocolate, melon, strawberry, cheesecake and many others, there is something for everyone!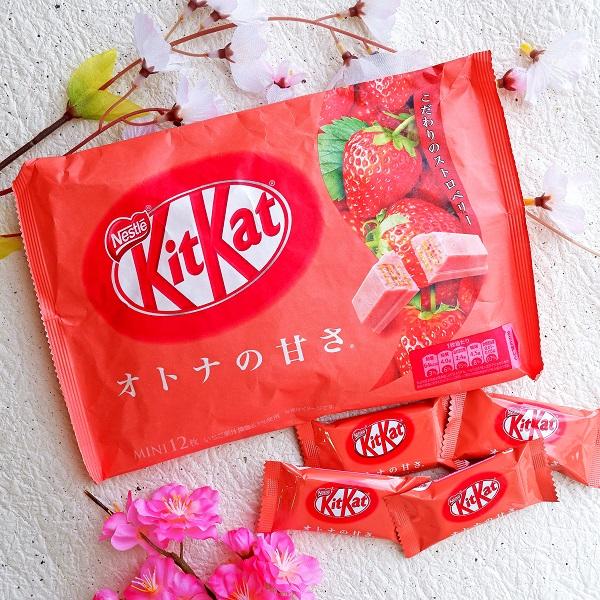 If you are a big fan of chocolate, the Meiji brand is made for you! Indeed, this brand offers a wide range of chocolate-based sweets such as classic chocolate bars or chocolate specialties. ZenPop advises you the macadamia! The Bourbon brand also offers a wide variety of chocolate cookies.
You may not be a big fan of sugar. In this case, turn to senbei; Japanese crackers. With sesame, wasabi or nori seaweed, these crackers will be perfect for an aperitif in front of your favorite anime!
If your appetite is a bit bigger, do like our Japanese friends, prefer cup noodles. These quick and easy to prepare noodle boxes will be your favorite allies. You can also turn to Japanese curries, a little longer to prepare but delicious with rice and breaded pork.
ZenPop's selection of the best snacks to munch on while watching anime: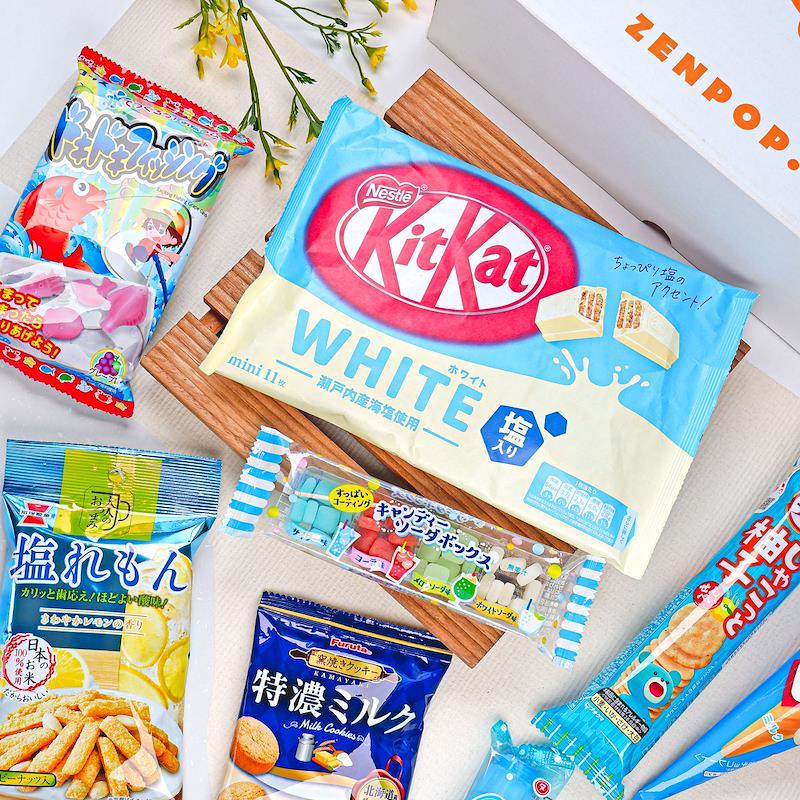 To help you to make your choice in this myriad of products, ZenPop proposes you a non-exhaustive list of the best Japanese snacks to eat in front of anime:
Royce brand chocolate chips are a real treat. If you are a potato lover like Sacha in Shingeki no Kyojin, these chips will make you drool! Even if, at first sight, mixing chips and chocolate may seem unappetizing, ZenPop challenges you to try them. You'll tell us about it!
Kit Kat. It is impossible to talk about Japanese snacks without mentioning the famous Kit Kat, a real figure of Japanese sweets. With their varied and amazing tastes that increase tenfold with the seasons, you will never get tired of them.
Glico's Pocky. These Japanese mikados are also very representative of Japanese sweet snacks. Just like Kit Kat, the Glico brand multiplies its Pocky tenfold in different classic and seasonal flavors. A must for Japanese snacking! These mikados are also available in another version called "Pretz".
Senbei. Varied and affordable, these rice crackers are delicious as an appetizer. You won't be able to stop eating them!
Koala no March from Lotte. Back to childhood with these little koala-shaped cookies filled with chocolate, strawberry or other seasonal flavors.
The melon pan, without a doubt one of the most emblematic Japanese pastries.
Shifuku no baumkuchen. Inspired by a German pastry, the shifuku no baumkuchen is a real delicacy and is declined through very Japanese flavors such as green tea or matcha tea.
Mochi, pastries made of glutinous rice dough.
Dorayaki, pancakes filled with anko, chocolate or custard.
Japanese candies and other dagashi which refer to the cheap candies that children can get in the dagashiya, these traditional candy stores. There are all kinds of sweets. ZenPop offers you a special dagashi box.
Instant noodles. Whether it is in a bowl or in a bag, there is no lack of choice as well as flavors. Although not as tasty as a real ramen, these noodles are still very practical.
Onigiri. These delicious rice balls offer different fillings: salmon, tuna-mayonnaise, plum, and many others. For the record, Onigiri is the nickname of Tohru Honda, one of the main characters of Fruits Basket.
The umaibo, popcorn crackers that can be won in the game center. Be careful, some tastes can be surprising!
Did this selection make you drool? Find most of these products in our monthly boxes from Japan!