☀️ Sunbathing & Stargazing
Feel the breeze of refreshing flavors, stationery and anime collectibles from Japan this month:
✍️ Stationery - Skylight Treasures
🍜 Ramen - Japan Road trip
🍬 Sweets - Moonlight Delights
🌸 Mix - Refreshing Picnic
💩 Limited Edition - ZenPoop Box
👺 Anime - Destiny Loop

Shipped worldwide from Japan
Sweets Pack - Moonlight Delights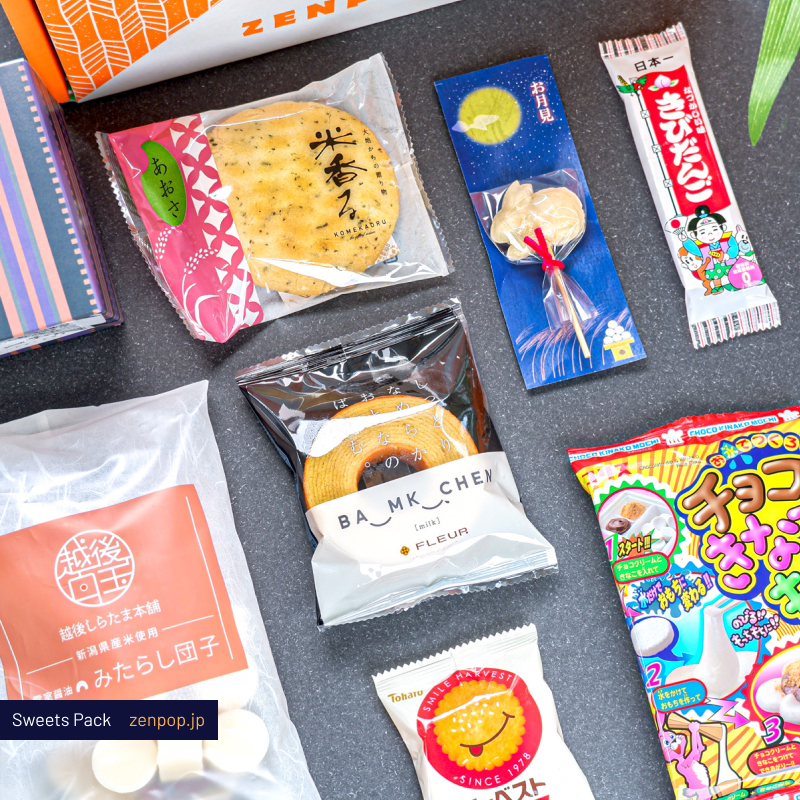 The moon is shining bright on those starry summer nights. Time to take out the snacks and bathe in some rejuvenating moonlight with a selection of Japan's best snack. Enjoy those warm nights outside stargazing while you can with ZenPop's Moonlight Delights snack box!
Rice Scented Senbei from Hozugawa Arare
Mitarashi Dango from Echigo Shiratama Honpo
Otsukimi Usagi Candy from Iwai Seika
PLUS so many more delicious snacks to discover!
Ramen Pack - Japan Road Trip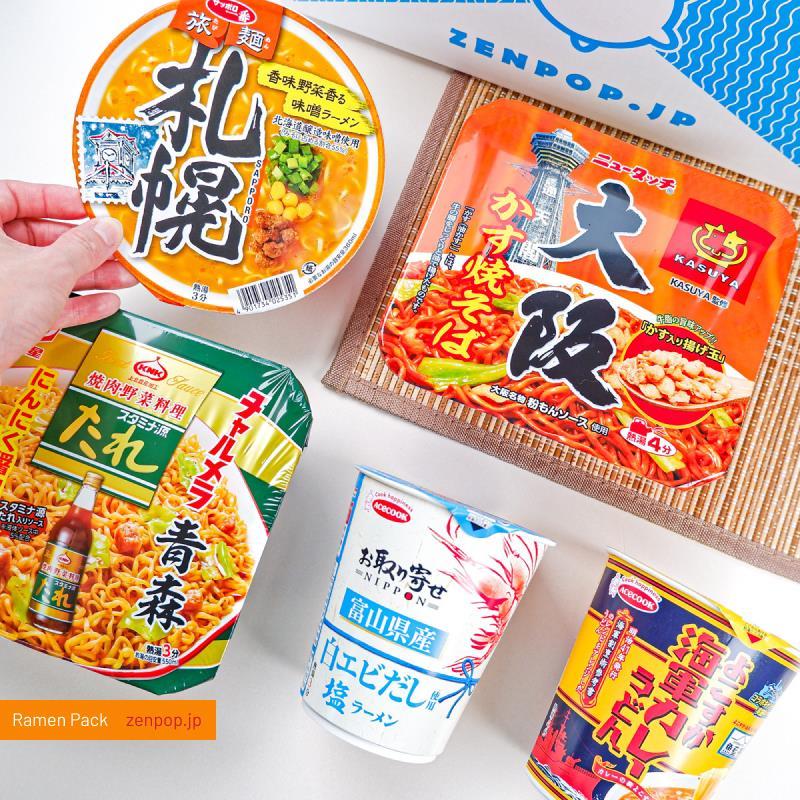 Summer is the perfect season to hop in a car and drive around Japan while listening to the cicadas sing! We'll take you on a tour to some of Japan's most popular ramen spots all in one box! Take a culinary roadtrip across Japan with our Ramen box this August!
Osaka Kasu Yakisoba from Yamadai
Charumera Aomori Stamina Gen Tare Mazesoba from Myojo
Gyorantei Kansyuu Yokosuka Kaigun Curry Udon from Acecook
PLUS more delightful noodle dishes from Japan!
Ramen & Sweets Mix Pack - Refreshing Picnic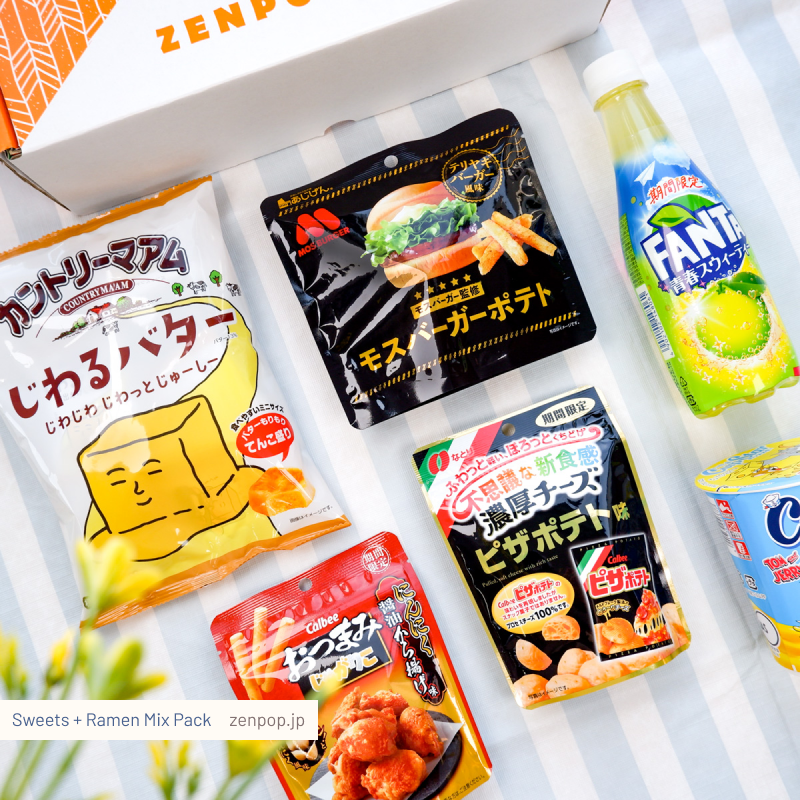 Cool like Fanta! To ensure your perfect summer picnic on the beach, we include our very first drink in our Mix box! Get a taste of Japan and enjoy the remaining summer days, with ZenPop perfect picnic selection and a unique MOS BURGER collaboration!
Cup Star Cheese Shio Tom to Jerry from Sanyo Shokuhin
MOS BURGER POTATO Teriyaki Burger flavor from Ajigen
Country Ma'am Jiwaru Butter Middle Pack from Fujiya
PLUS even more delicious snacks and noodles!
Stationery Pack - Skylight Treasures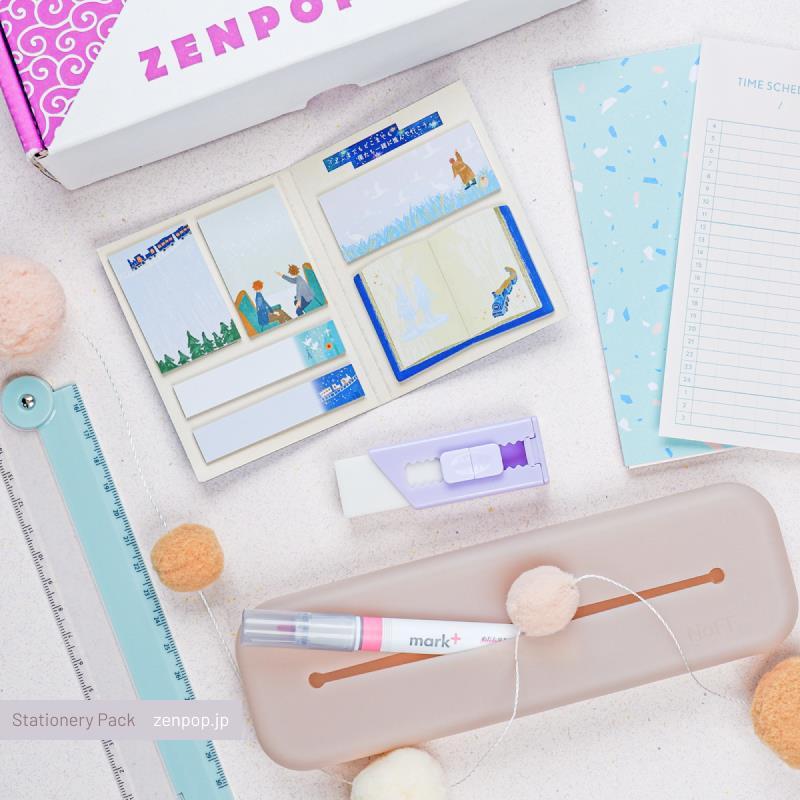 Ethereal beauty in our new Stationery box. We're getting you ready for September and supplying all the best stationery items from Japan! Pens, pencil cases, rulers: everything you need to create and put your ideas on paper!
Silicon Pen Case NoFF from Sun Star
Tenohira Tosyokan Fusen from Kamio Japan
Frixion Ball Slim 0.38 Toumei Body from Pilot
PLUS more cute and useful stationery items!
Anime Pack - Destiny Loop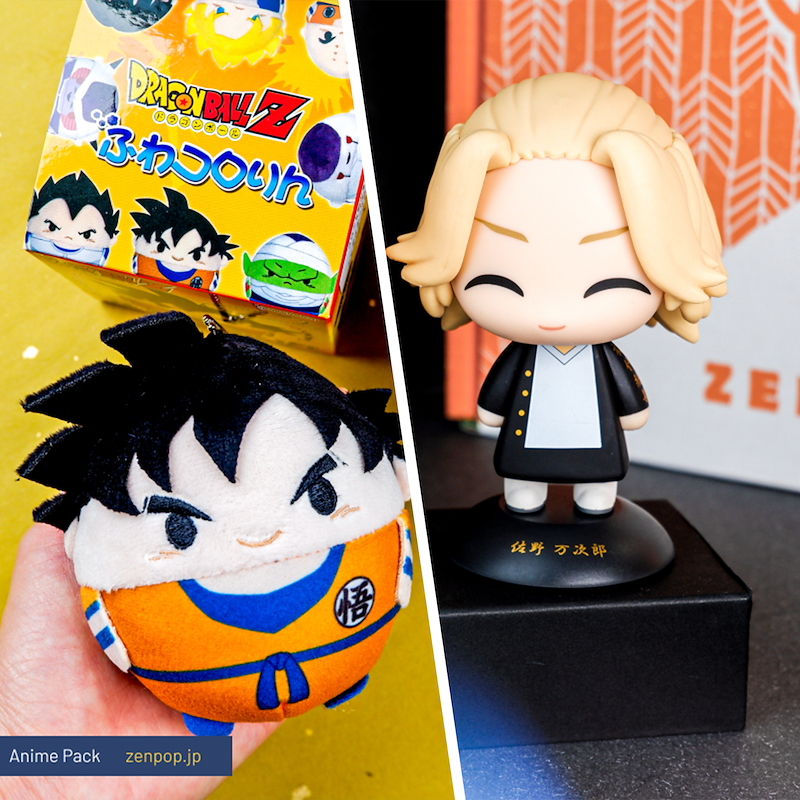 With a mix of classic and new animes, our Destiny Loop is the perfect pack to connect the old and the new! Collect figures or use them as gifts for some of your beloved anime fans! You'll find some limited edition Tokyo Revengers goods, My Hero Academia figures and more!
Tokyo Revengers Yura Yura Head Figure
Dragon Ball Fuwa Kororin Plushy
My Hero Academia Figure
Plus, more exclusive items from your favorite Anime!
Limited Edition - ZenPoop Box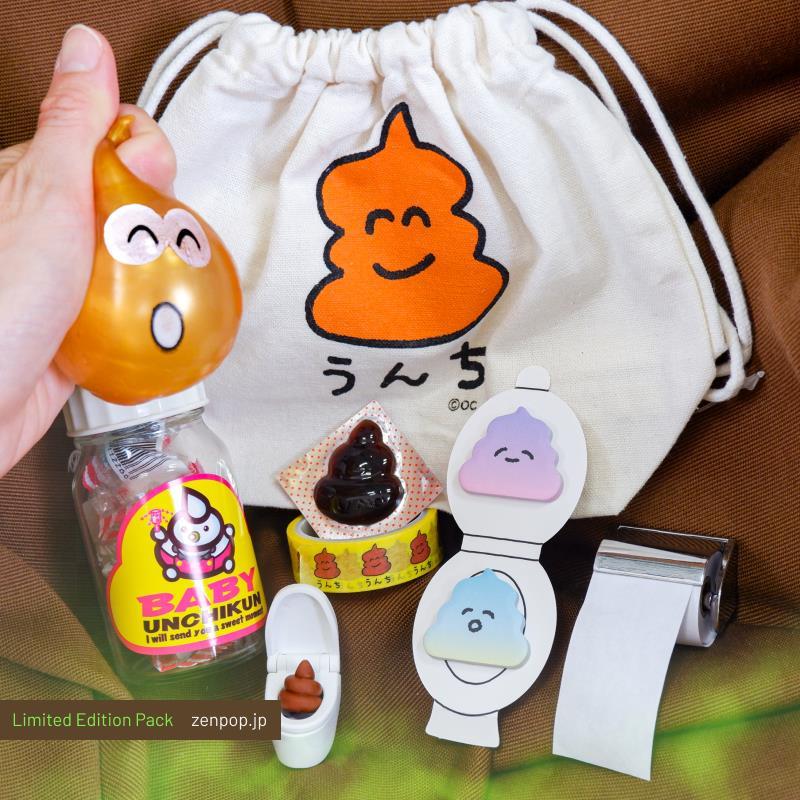 Here's a pack full of unko (うんこ). Japan has a fascination for poop, and we couldn't resist sharing it with you in our Limited Edition ZenPoop Box. Poop pouches, poop stamps, poop tape, and much more poop. We also included toilet erasers, just in case it all gets too poopy!
Unchi san Pettan Ball
Unchi san Pouch
Unchi san Masking Tape
Plus, more exclusive items from your favorite Poop mascot!
Follow us on Facebook, Instagram, TikTok, Twitter and Pinterest @zenpopjapan