Did you get a ZenPop's Pack in December?
If not, find out what we included to help you celebrate Christmas and New Year!
RAMEN & SWEETS MIX - X'mas Dinner Pack
Eating Japanese sweets and ramen are an amazing way to celebrate your holiday. 🎄🎅 In Japan, we have a tradition to eat a famous fast food chain's fried chicken on Christmas Day, so we included the amazing QTTA fried chicken ramen in our December pack. 🍴 To make your X'mas meal complete we also added side servings of teriyaki chicken potatoes, cranberry chocolates, caramel chocolate balls, and squid kid gummies!
Items:
QTTA Fried Chicken
Chicken Nanban Soba
Splatoon Gummies
Grape Pureal Gummies
Cranberry Chocolate
Teriyaki Chicken flavor Jyagariko
Chocolate cookie
Kabukiage
Chocoball Caramel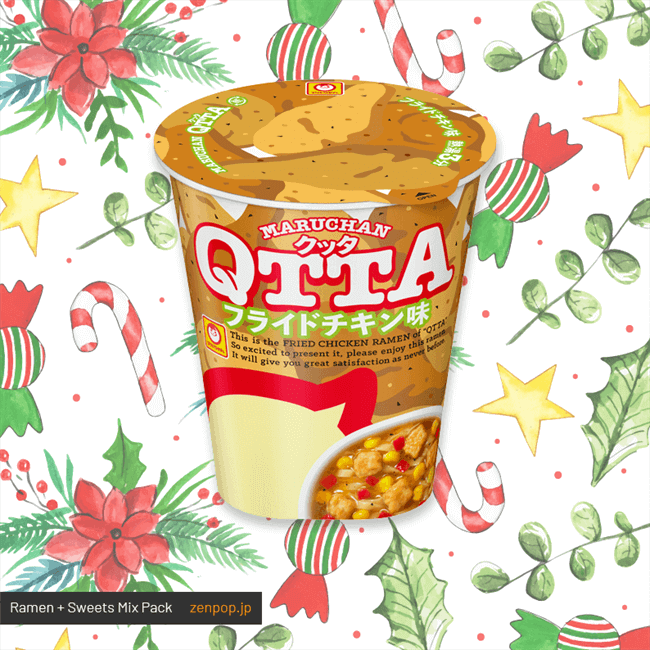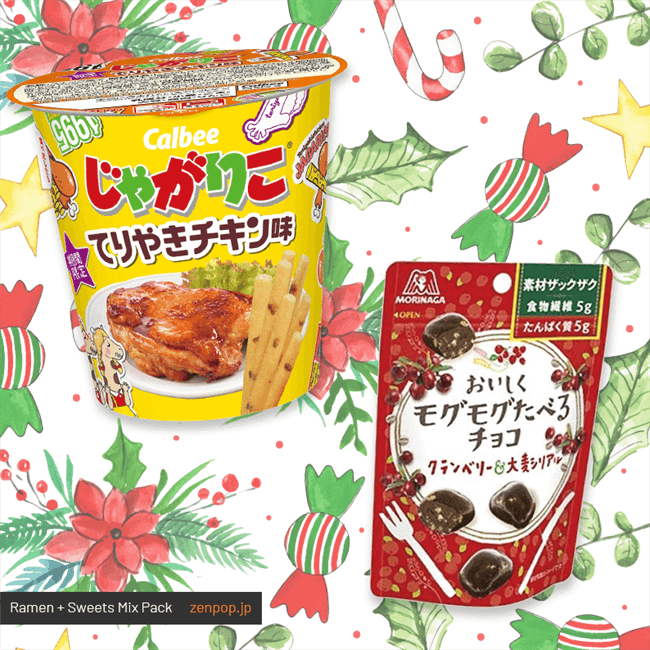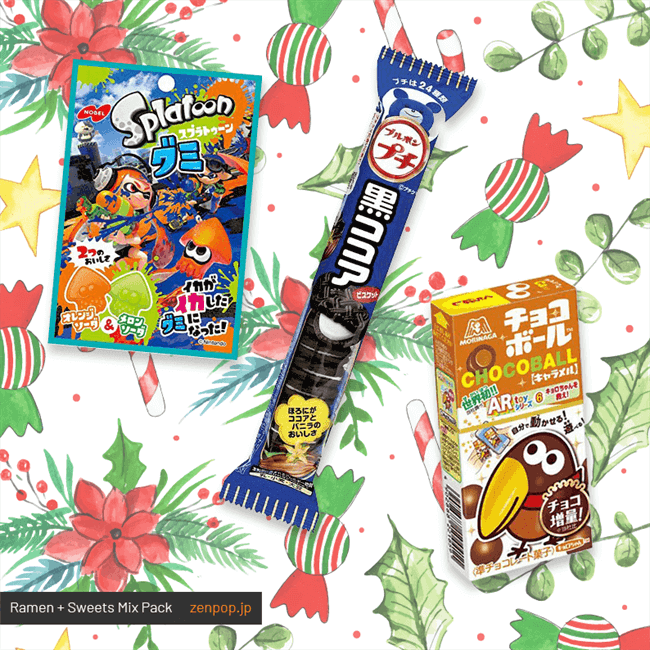 RAMEN - Oniku Pack
Oniku (肉) means "meat" in Japanese. 🍖🍖This pack was as savory as it gets, featuring ramen rich in hearty, meaty flavors. From the spicy tang of pork kimchi ramen, to the smooth sweetness of duck dashi soba, your tastebuds went on an adventure from start to finish. This pack had a bit of everything including some classic shoyu (soy sauce) and shio (salt) ramen as well, so you could enjoy new and old favorites together. 🍜Happy slurping!
Items:
Pork Kimchi Ramen
Mini Spicy Sesame Tantanmen
Duck Soup Soba
Pork Soba
Pork Miso Soup Udon
Shoyu Ramen
Shio Ramen ~Chicken Nabe~
Salty Rib Yakisoba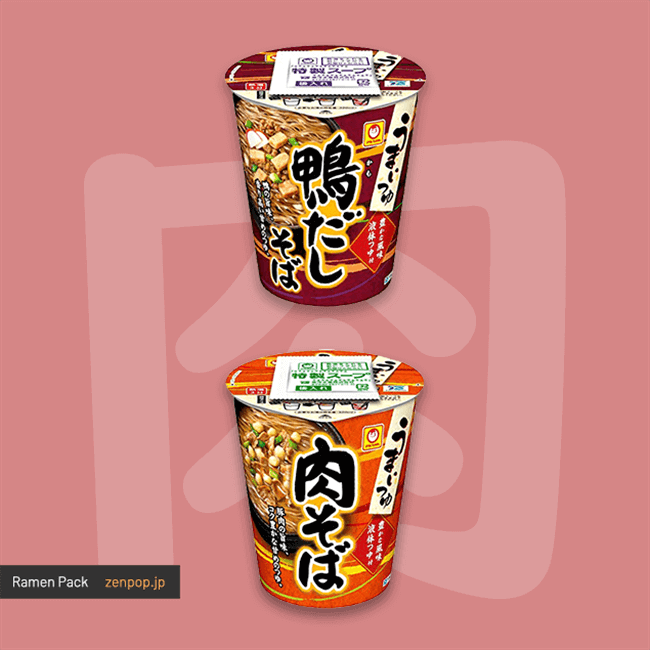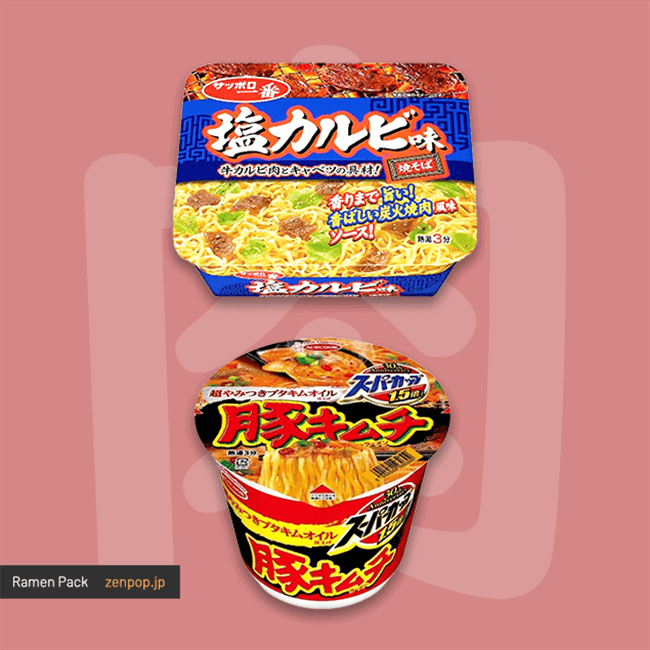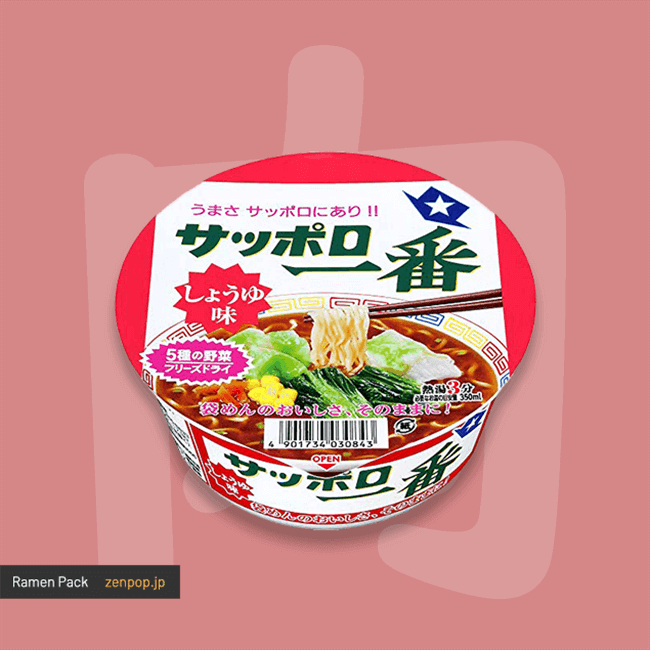 STATIONERY - Lucky New Year Pack
Have you heard of wagashi? They are traditional Japanese sweets, which are enjoyed during the New Year season. Beside cute wagashi stickers, notepad and eraser, this pack was filled with traditional Japanese designs. We hope the lucky charms and wagashi themed items in the pack will bring you amazing new year filled with love, joy and sweet treats.
Items:
Cute Pencil Sharpener
Sanrio Jeweled Pencil
Schedule Sticker
2019 New Year Postcards
Daruma Brush Pen
Mamimu. Memo
Wagashi Eraser
Lucky Washi Tape
Japanese Sweets Sticky Notes
Japanese Sweets Washi Stickers
Mini Strap Pen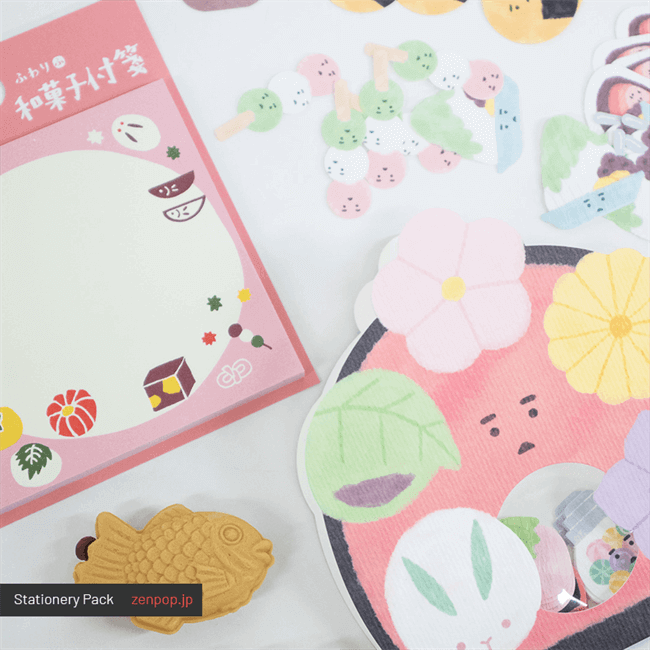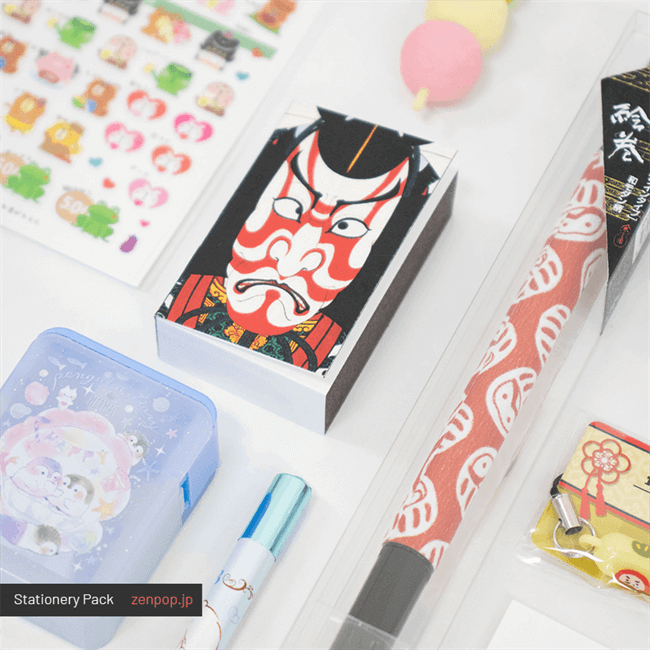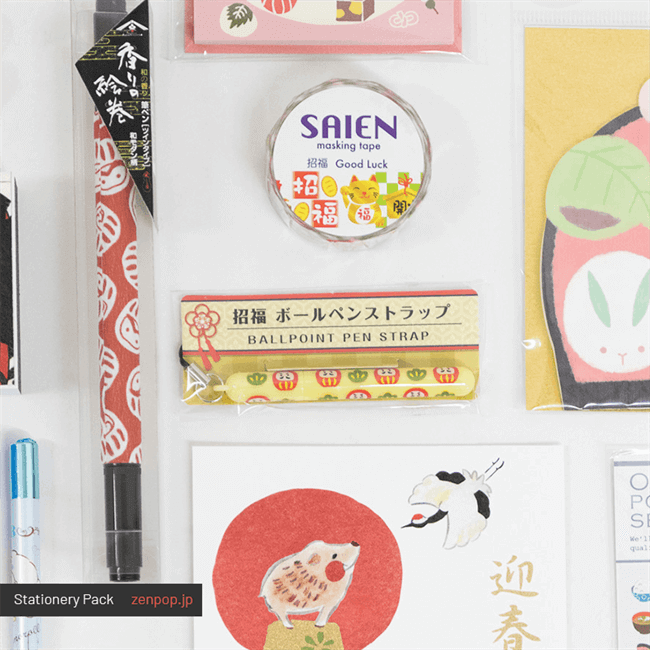 SWEETS - Winter Cafe Pack
Take a trip to a Japanese cafe with an assortment of goodies flavored with coffee, tea, milk, and chocolate. ☕🍵🍫 Winter in Japan is the perfect time to get cozy with your favorite hot drink. Try cafe au lait Bisco, chai tea latte Country Ma'am chocolate chip cookies, milk tea Horn cookies, coffee flavored puffed wheat snacks, hard coffee candies, and many more lovely (and chocolatey) treats to enjoy with someone you like. 😋
Items:
Coffeebeat
Avocado Mayo Chipstar
Koala's March Cocoa Milk
Toppo Milk
Doraemon Marble Gum
Petit Cocoa
Country Ma'am Chai Latte
Milktea Horn cookies
Milk Coffee Flavored Puffed Wheat
Cafe Ole Bisco
Honey Butter Stick Potato
Cocoa Roll Castella
Milk Bolo
Christmas Umaibo Corn Potage Flavor
Black Puku Puku Tai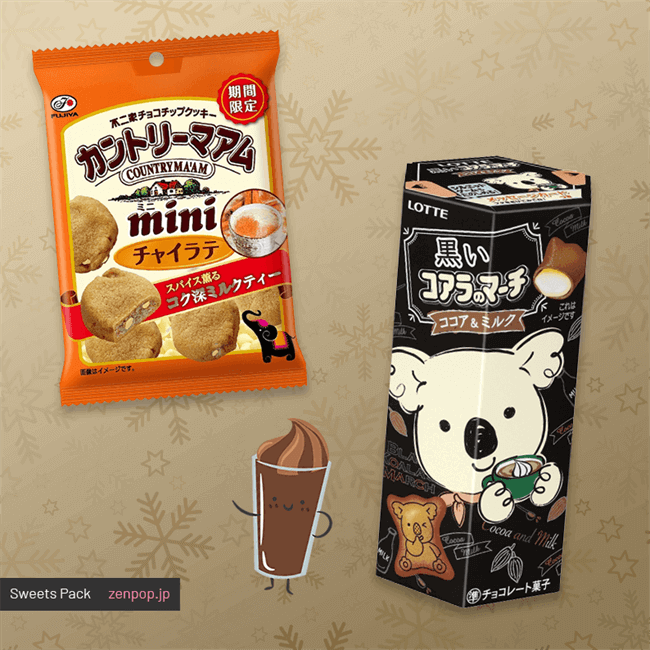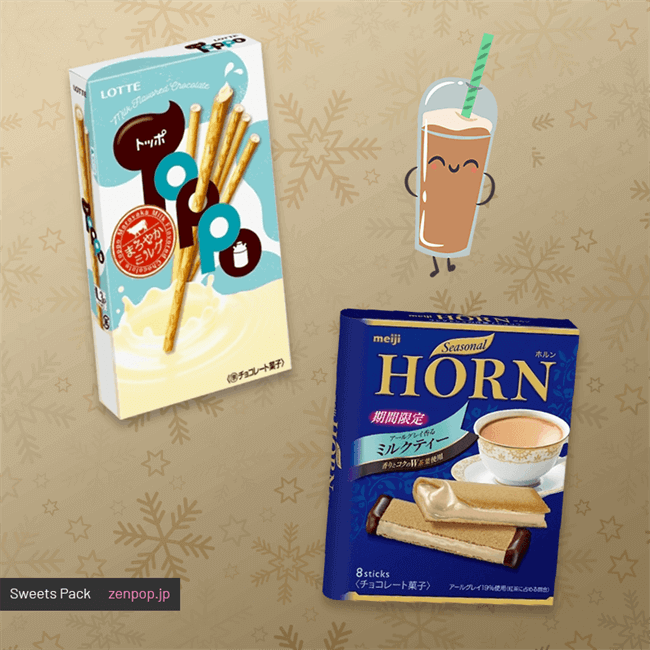 We hope you loved your ZenPop December pack. Check out our current Sweets, Ramen & Sweets Mix, Ramen or Stationery Packs.