Starbucks is one of the most famous coffee shop all over the world, but did you know that there are many unique and traditional Japanese style Starbucks in Japan?
Kyoto Sanajo Ohashi (京都三条大橋)
Location: Kyoto
One of two stores worth noting in Kyoto, the store here at Sanjo boasts elegant decking overlooking the Kamogawa River. Called 'Noryo yuka', which literally means 'cooling floor', this traditional-style deck helps cool down customers thanks to the cooling breeze and passing river below. It's open during the warmer months of the year: May/September: 11:30–22:00, June/July/August: 16:00–22:00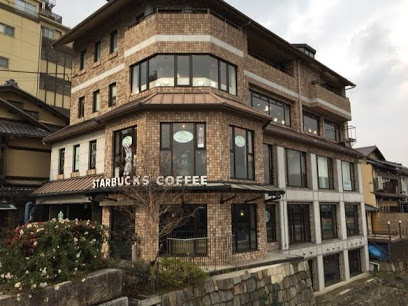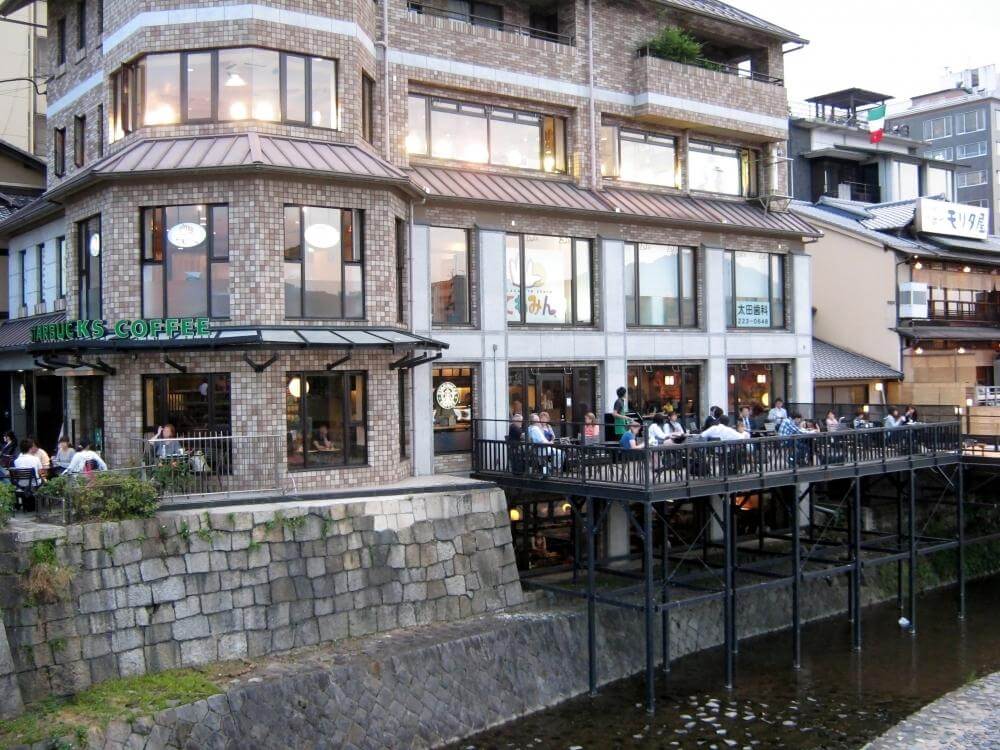 Kyoto Karasuma Rokkaku (京都烏丸六角)
Location: Kyoto
When you see this store from the street, it looks like same as a normal store. However once you get in to the store, the hexagonal main hall called Rokkakudo can be clearly viewed through the glass walls of this store. Some of the interiors are hexagon-shaped and the Kimono tapestries are changed every season.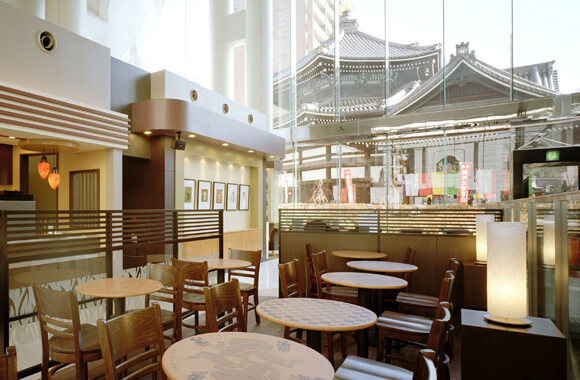 Izumo Taisha (出雲大社)
Location: Izumo, Shimane
Located at the southern tip of the Izumo Taisha shrine complex just across from the entrance, this Starbucks in Shimane is endowed with an impressive wooden lattice design adorning the facade's second-floor windows. The interior also provides several nods to Shinto inspiration, including wooden tables shaped like traditional magatama beads, lighting designed with the shrine's shimenawa (woven rice straw ropes), and a gable roof design that evokes the traditional Shinto style that is so dominant in the area.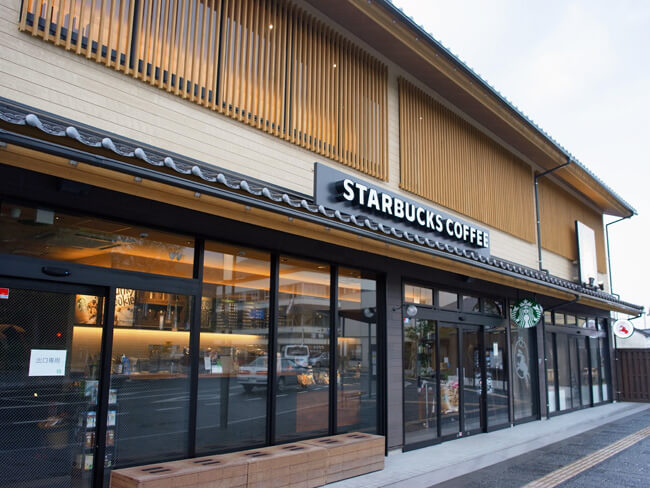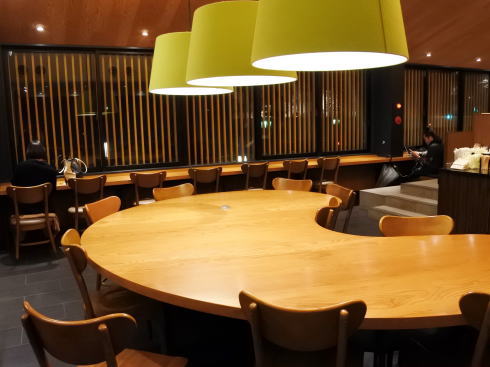 Kobe Kitano Ijinkan (神戸北野異人館)
Location: Kobe, Hyogo
This Western-style building in Kobe's Kitano district is a registered Tangible Cultural Property originally built in 1907, as the Kitano Monogatari-kan for an American resident, MJ Shay. During the 1995 earthquake, the premises became damaged and destined for demolition, but the structure could largely be preserved when it was transferred to its current location in 2001, before becoming a Starbucks in 2009. There are two floors, and room with authentic antiques, rounge, and guest room. Feel the original atmosphere of this historical building!!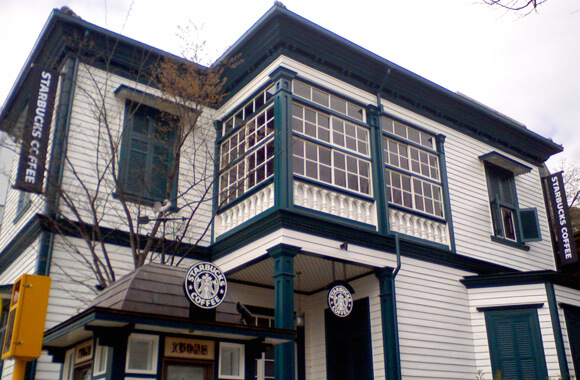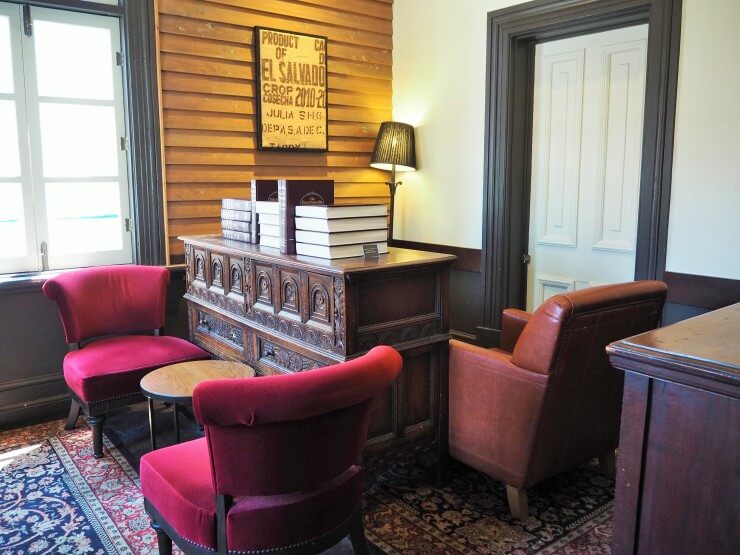 Dazaifu Tenmangu Omotesando (大宰府天満宮)
Location: Fukuoka
Designed by world-renowned architect, Kengo Kuma, Starbucks Dazaifu is located along the main street leading up Dazaifu Tenmangu Shrine, in Fukuoka. The architecture here is nothing short of astonishing – over 2,000 wooden cedar batons are interwoven into lattice structures using traditional kigumi woodwork techniques (interlocking joints).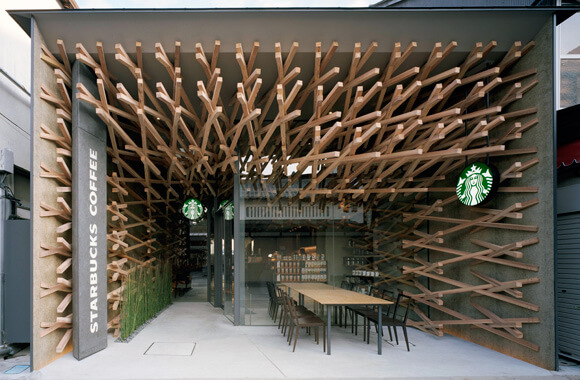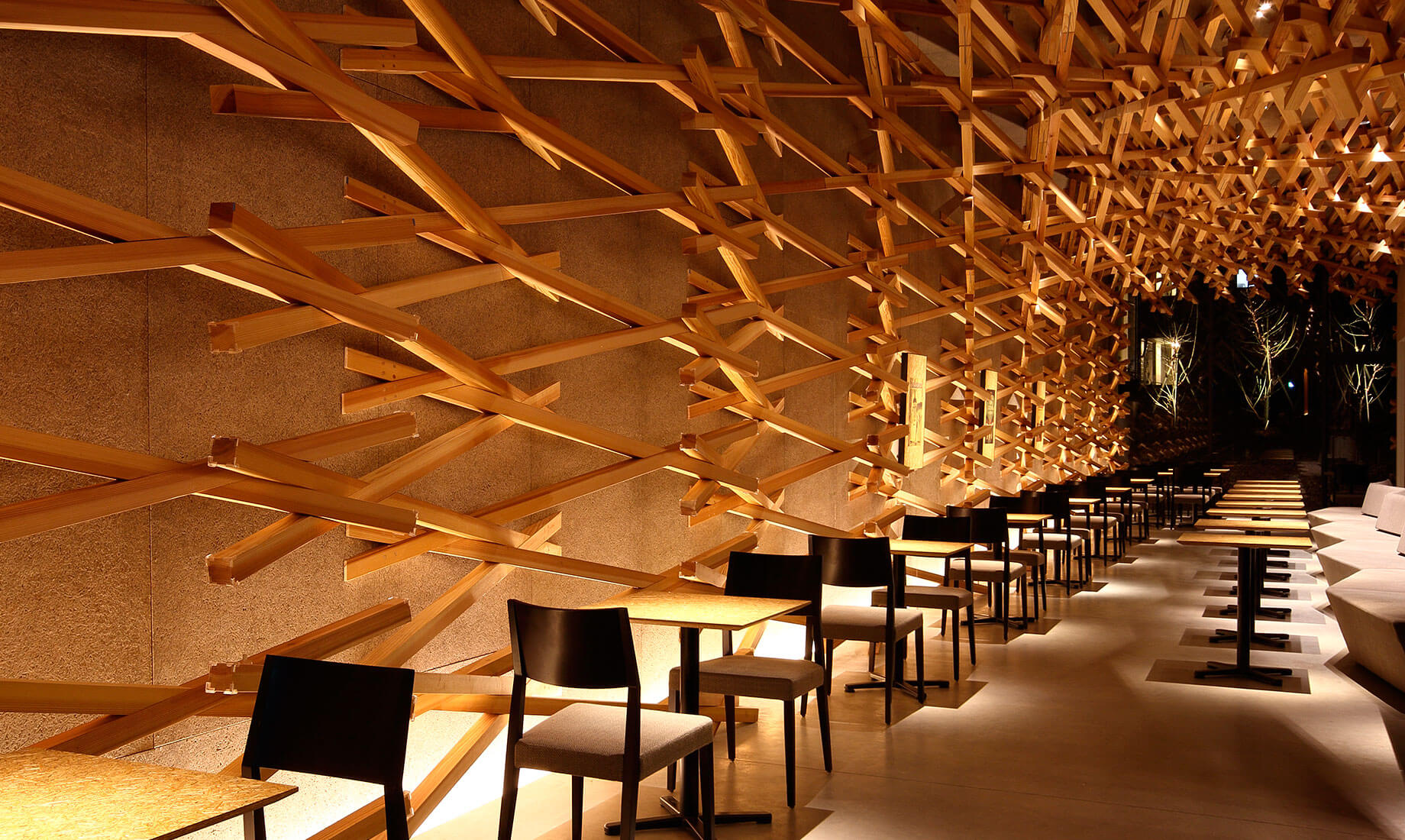 Which Starbuck would you like to visit?