Shaved ice, Kakigori in Japanese, is very popular sweets among people in Japan. It is said that shaved ice was eaten by Japanese people since Heian era, so it means shaved ice is familiar to us for more than 1000 years!
The most simple shaved ice is "shaved normal ice with syrup". Recently, however, some other new type of shaved ice is getting popular in Japan.
In this blog post, we will introduce 3 type of shaved ice which people in Japan eager to eat even they have to wait for a hour in line, and another unique kind of shaved ice with traditional Japanese sweets.
1. Espuma Shaved Ice
One of the type of shaved ice which is getting more popular among people in Japan, especially young ladies, is Espuma shaved ice. Usually, we use liquid syrup for shaved ice, but it uses mousse-like source, "espuma", as syrup. The espuma syrup is very fluffy like a whipped cream, therefore it won't melt the shaved ice even we put the syrup on it. Moreover, you can enjoy the fluffy texture of the ice with espuma syrup!
We want to introduce three famous shaved ice shops in Kansai area.
Houseki-bako
Location: Nara
According to the owner, she is aiming to make the most transitory shaved ice in the world. True to her words, Houseki-bako's espuma shaved ice is so delicate and it easily melt.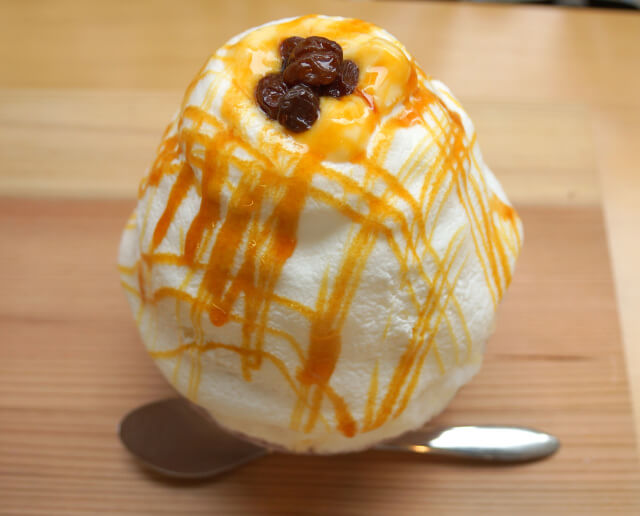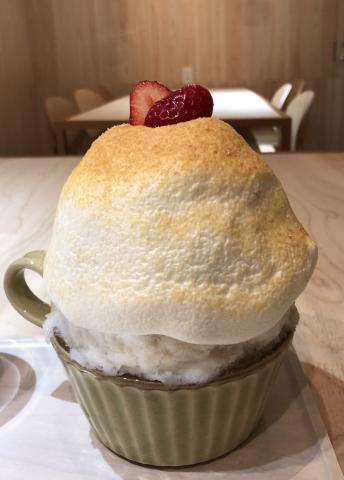 Shimizu Ippoen
Location: Kyoto
Shimizu Ippoen is tea shop, so we will recommend you to try Green tea Espuma Shaved Ice. It is very rich, so that some of you might feel it is bitter than you expected. If it is bitter for you, you can put condensed milk on it and adjust the sweetness.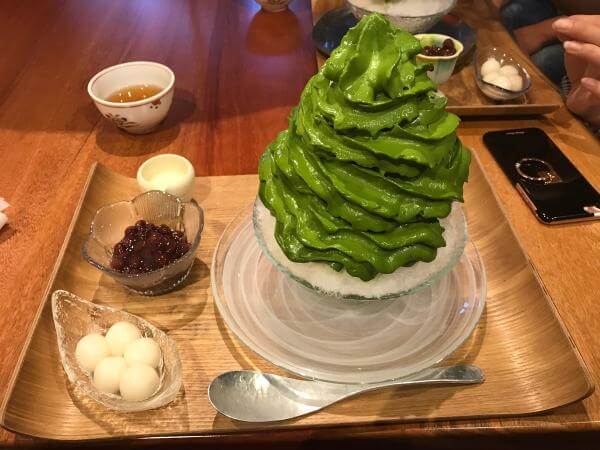 Shaved Ice Laboratory run by Chocolate Laboratory
Location: Osaka
Shaved Ice Laboratory is ordinarily operated as chocolate laboratory, so it is opened only during the summer. As you can know from the name of the shop, Shaved Ice Laboratory is invent many flavors. Few stops from Osaka station by subway!!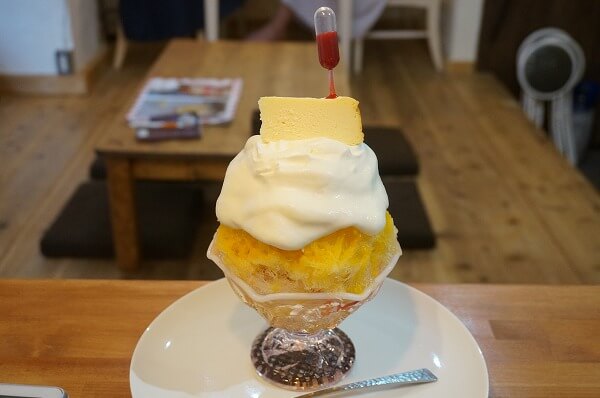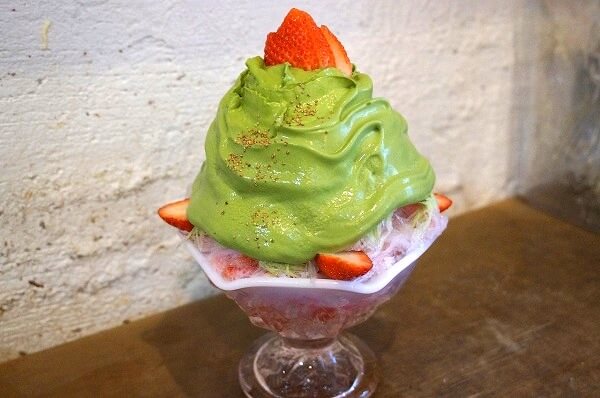 Photo: Mango shaved ice with Cheese cake (Left) and Stawberry shaved ice with Green tea flavor Espuma (Right)

2. Natural Shaved Ice
Another type of shaved ice is "Natural Shaved Ice", which uses natural ice. "Natural Ice" is not just an ice which freeze mineral water, but it is an ice which freezed in a lake in slow pase same as the nature. Making ice in such way take a lot of time, but this is the best way to make ice which is very clear, hard, and won't easily melt.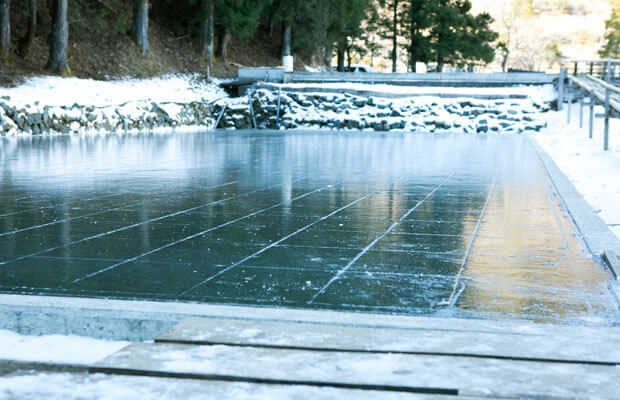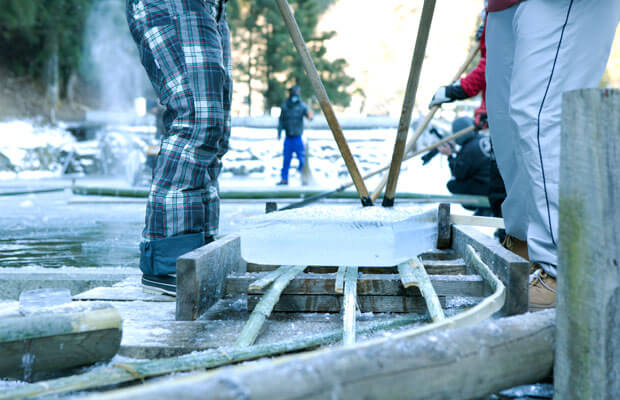 In Japan, there are only 5 ice farmers who make natural ice, and 3 of them are in Nikko city, Tochigi prefecture. Tochigi has great condition to make natural ice, which is cold in winter but won't snow so much, and has abounding mineral water.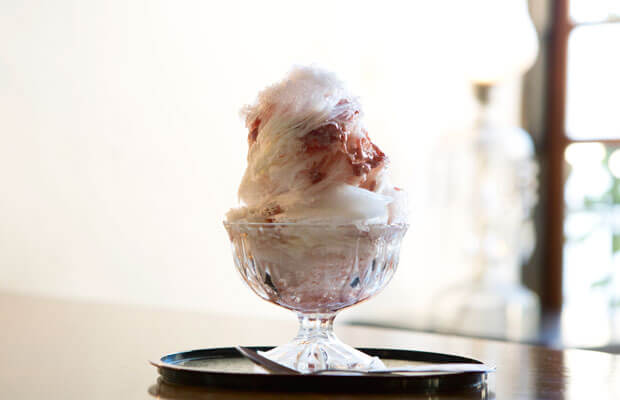 Experience the most fluffy shaved ice ever!!
3. Shirokuma
Shirokuma is a type of shaved ice and ice cream first created in Kagoshima prefecture. Decorated by canned fruits and condensed milk.
Shirokuma is a Japanese word for polar bear. One of the story of the reason why this shaved ice is called "Shirokuma" is because it looks like a polar bear if you see from above of it.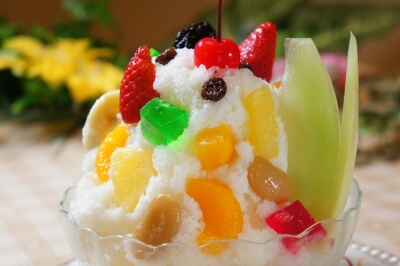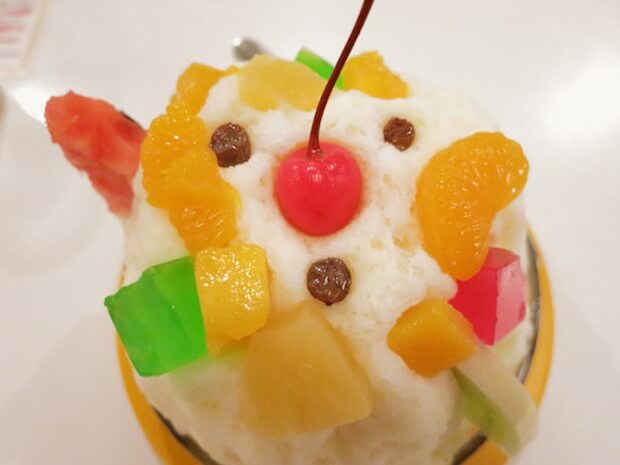 Want to try Shirokuma but have no chance to go to Kagoshima? Don't worry! Because the popularity of shirokuma is getting higher, there are Shirokuma cup ice and ice bar in convenience store!!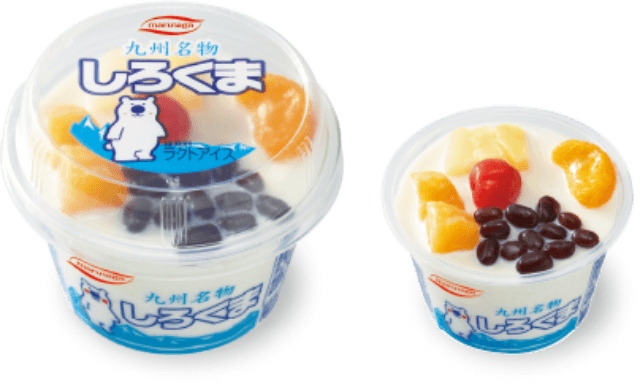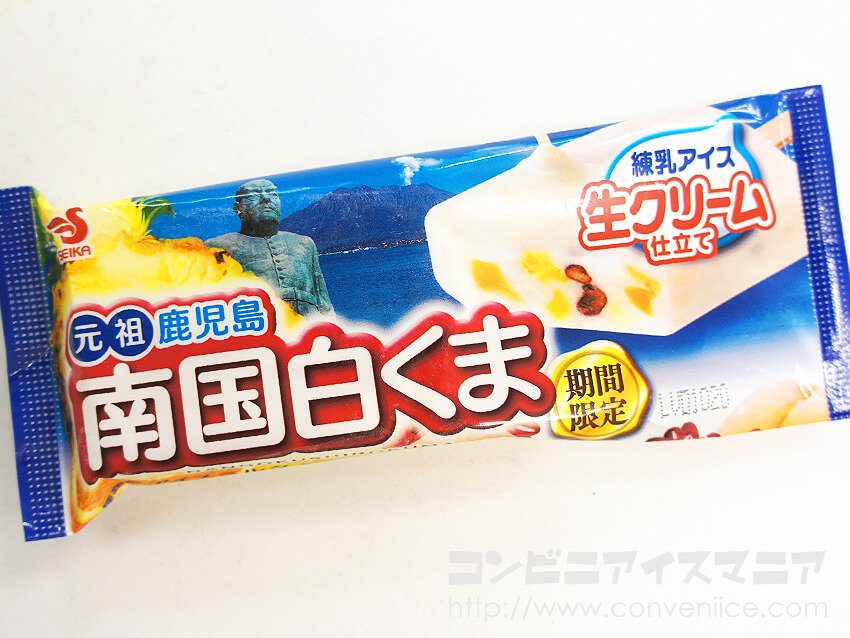 +α In addition to these three kinds of shaved ice, you should know this unique one too.
Akafuku-gori
First of all, do you know Akafuku-mochi? Akafuku mochi is a Japanese-style confectionery rice cake with red bean paste made by Akafuku. The head shop is just in front of Ise Grand Shrine and has been offering Akafuku mochi to worshippers at the Ise Grand Shrine for more than 300 years.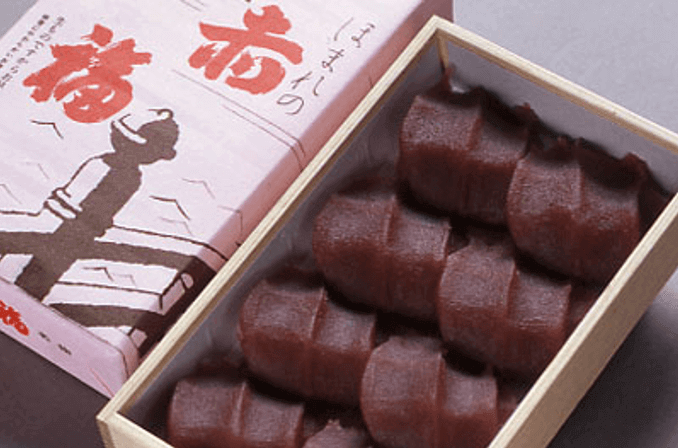 Akafuku-gori is shaved ice with Akafuku-mochi. There is an Akafuku-mochi inside of the green tea flavor shaved ice. You can enjoy this only in summer, and only in the Akafuku shop in Ise Grand Shrine and Nagoya station.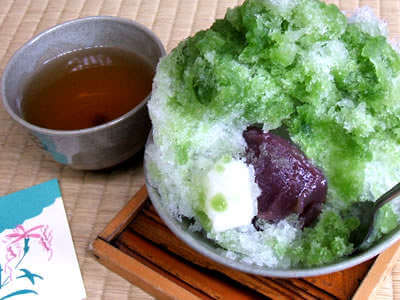 Which shaved ice are you interested in?
It is not able to put shaved ice or any other ice cream in our sweets pack, but we want to introduce that there are many kinds of unique shaved ice in Japan!! Please try it if you have chance. It is worth to try once in your life!!