Have you ever wanted your carbonated drink in candy form? Well, Japan has already done that with the Ramune candy and lucky for you! It's available in our ZenPop snack pack!
Ramune is both a drink and a candy. The drink is one of Japan's most popular carbonated drinks and it was introduced in 1884. It's pretty much like the Coca-Cola of Japan but it comes in a special codd-neck bottle that keeps the drink fizzy.
Mabu Soda (marble soda) was first introduced as a sweet lemon-lime medical drink to help prevent cholera. This name was a tribute to the Codd-neck bottle with the marble inside it. Eventually, it became known as Ramune, which is the Japanese rendition of lemonade. What's truly unique about Ramune drink is that it's still popular today despite being manufactured a long time ago. There are now over 30 flavors including banana, strawberry, orange, lemon, blueberry and more. Japan never disappoints when it comes to flavors.
When we say the Ramune drink is famous, we mean it. You're definitely going to find it in modern summer festivals in Japan. It is usually sold in stalls during these festivals and many attendees will probably walk around holding a Ramune drink.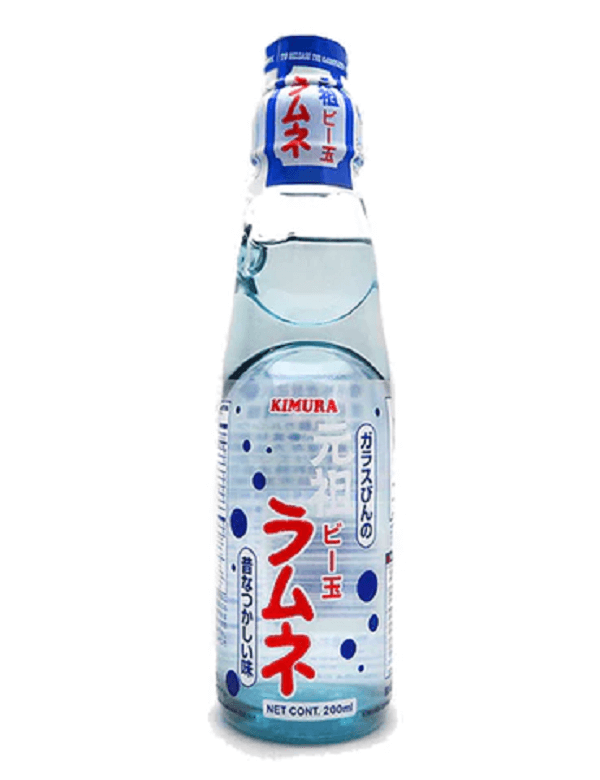 Fun fact! The Codd neck bottle was manufactured in 1872, particularly for carbonated drinks. The marble inside traps the carbonation, making the drink fizzy until the last drop is poured. It lost its popularity because of its weight and cost of production; however, the Indian drink Banta and Ramune still make use of this bottle.
What ist the Candy Called Ramune?
Imagine carbonated fizzy essence in a candy tablet, that's exactly what Ramune candy tastes like. Ramune candy was produced around the middle 1900s, it was obviously inspired by the drink counterpart as the candy version but it also caught the public eye and became popular as well. It is usually marble-shaped, as this was inspired by the marble inside the unique bottle of the original drink.
Ramune is most definitely a unique candy that you'll end up loving. It is still popular today, and it's readily available in candy stores all over Japan, but you'll have to be specific about which type of Ramune you're buying. Many companies make Ramune in Japan, and they each put their unique spin on the taste and packaging. Check out these 3 Ramune candy brands in Japan.
What are Ramune Candy Brands in Japan?
Morinaga Ramune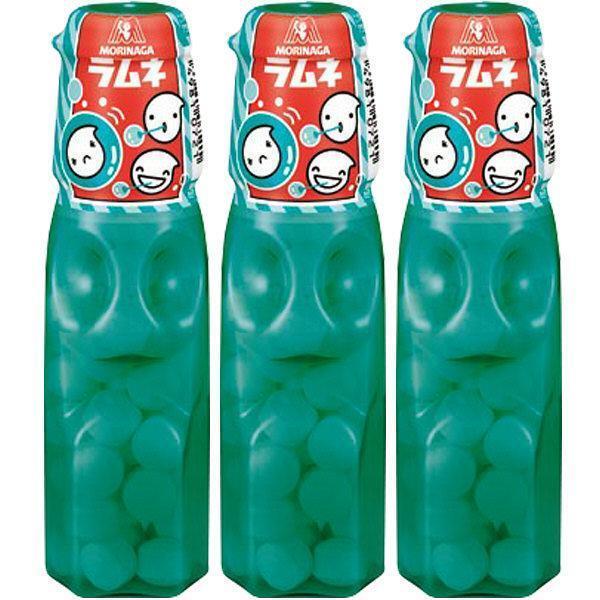 This is one of the most popular Ramune candy brands in Japan because it retained the unique bottle shape of the popular soda version. It is 90% glucose with the sweet, slightly sour taste of lemon-lime. The chalky texture allows it to easily melt in the mouth and it truly does taste like marble soda.
Morinaga makes this candy available in pineapple soda, orange soda, blue Hawaii, and squash flavors. They also boast that their Ramune candies can help people recover from a long night of drinking, keep one alert during work hours and also allows students to focus while reading. Well, wanna know if these claims are true? You'll have to just try it out for yourself!
Kasugai Ramune Candy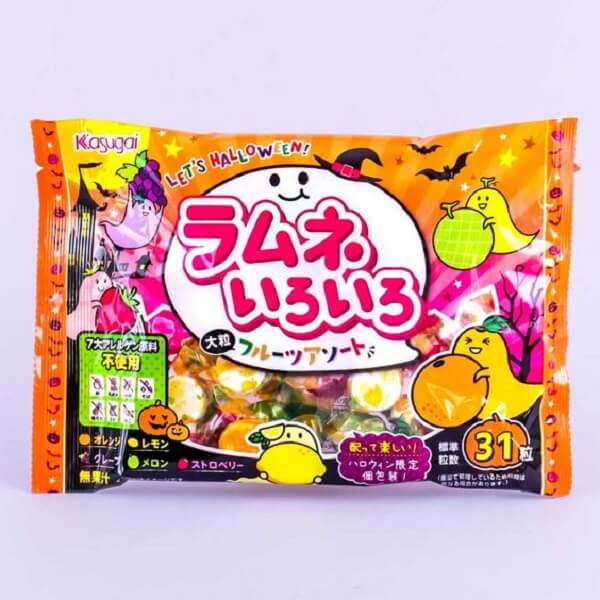 This is another cool Ramune brand with individually wrapped Ramune in a sachet. What makes the Kasugai Ramune unique is the assortment of flavors they have. There's assorted fruit flavor, fruit & veggie pack, Halloween flavor and even the rose flavored Ramune. Getting different varieties in one pack makes it such a great deal.
Unlike Morinaga, Kasugai does not only promote the original soda taste, they experiment with modern flavors. There's still that slight sourness and fizziness to kasugai Ramune but it may be lost on people who buy Ramune to get that original lemonade kick.

Fujiya Anpanman Ramune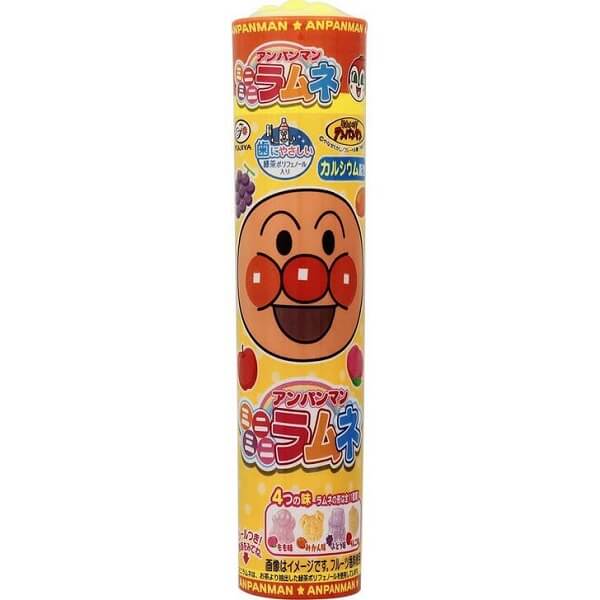 Anpanman is a character from a popular children's animation in Japan, he is a weak superhero known for resolving conflicts with kindness. Anpanman Ramune is packed in tubes and they are shaped like characters from Anpanman so it's not the usual marble design.
The Candy is a bit harder than usual but it has the same feeling of carbonation in 4 flavours; peach, grape, apple and orange. Anpanman is definitely a fun Ramune for kids because of the character design and you can win free stickers in the pack.
What is Ramune Candy Made of?
You can make Ramune yourself at home using sugar powder, corn starch, baking soda, citric acid and lemon juice in specific quantities. It is basically compressed soda powder. When you mix these ingredients, you can just mold the marble/ tablet shape of Ramune, next, allow it to solidify and then you can Indulge in the yummy sweetness that is Ramune.
Don't let stereotypes stop you, use different fun flavors and colors. The video below explains how to make Ramune at home. Check it out!
How to Make Ramune?
Why is The Marble Ball Inside Ramune?
The use of the marble ball in Ramune is to seal the carbonation of the drink. When you buy the drink, the ball sits at the top of the bottle. You open it by pushing it in a compartment just below to keep the drink fizzy. The marble does not move much after this, so there is no danger of it falling inside your mouth.
In conclusion, Ramune is a classic in Japan with many varieties. In fact, McDonald Japan joined in on the fun too by creating a Ramune flavoured milkshake in 2020. Although it is a hard candy, Ramune melts easily, so both young and old people will enjoy it. If reading about this delicious candy is making your mouth water, how about checking out our ZenPop snack deals to get the best snacks in Japan!