☀️ Celebrating the start of Summer ☀️
Discover our Japanese pre-Summer packs here:
✍️ Stationery - Translucid Dreams
🍜 Ramen - Seaside Paradise
🍬 Sweets - Blue Lagoon
🌸 Mix - Summer Set Up
👺 Anime - Anime District
❓ Mystery - Only the best for you

Shipped worldwide from Japan
Sweets Pack - Blue Lagoon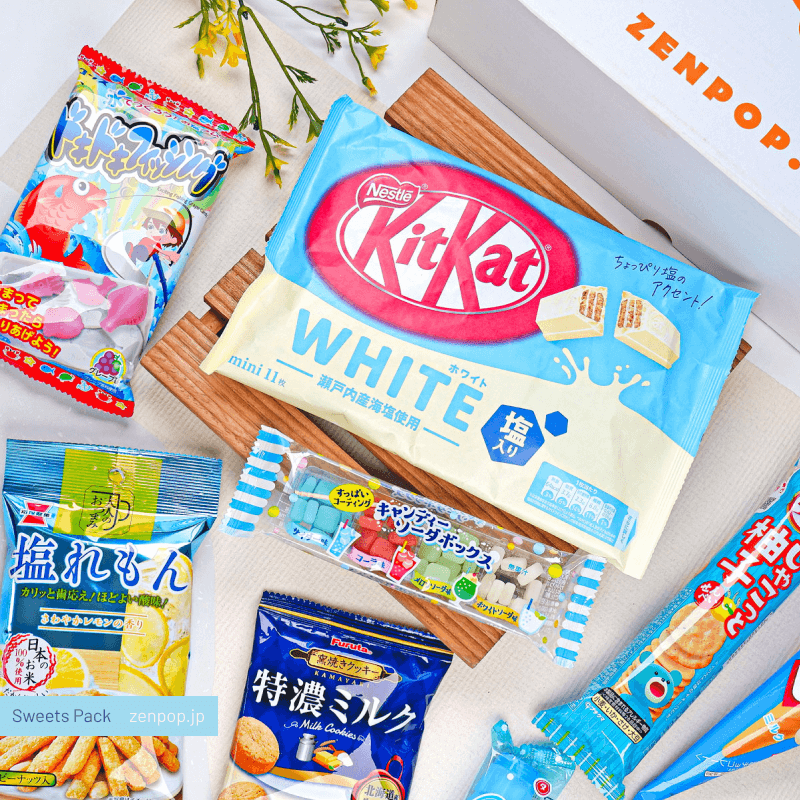 Summer is around the corner. It's time to bring your picnic kit to the beach and enjoy the ocean breeze on your cheeks! To make it all even more appetizing, here are some delicious treats with Japan's best pre-summer flavors!
KitKat mini White Salt from Nestle
Cream Anpan from Bourbon
Otona no Otsumami Shio Lemon from Iwatsuka Seika
PLUS so many more delicious snacks to discover!
Ramen Pack - Seaside Paradise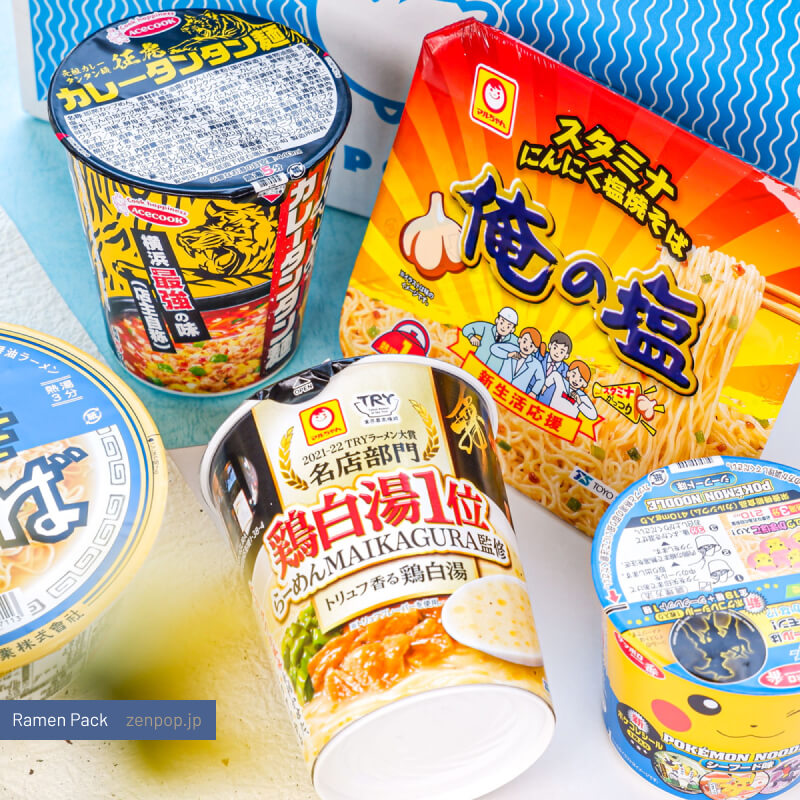 After celebrating the beautiful Koinobori festival, it's time to head to the beach. Temperatures are rising, the sun is shining, and the noodles are hot hot hot ! Enjoy the best selection of what Japan's seasonal ramen lineup has to offer in your Seaside Paradise Ramen Box:
Ramen Maikagura Kanshu Truffle Kaoru Toripaitan from Toyo Suisan
Ganso Curry TanTan Men Masatora from Acecook
Ore no Shio Stamina Ninniku Shio Yakisoba from Toyo Suisan
PLUS more delightful noodle dishes from Japan!
Ramen & Sweets Mix Pack - Summer Set Up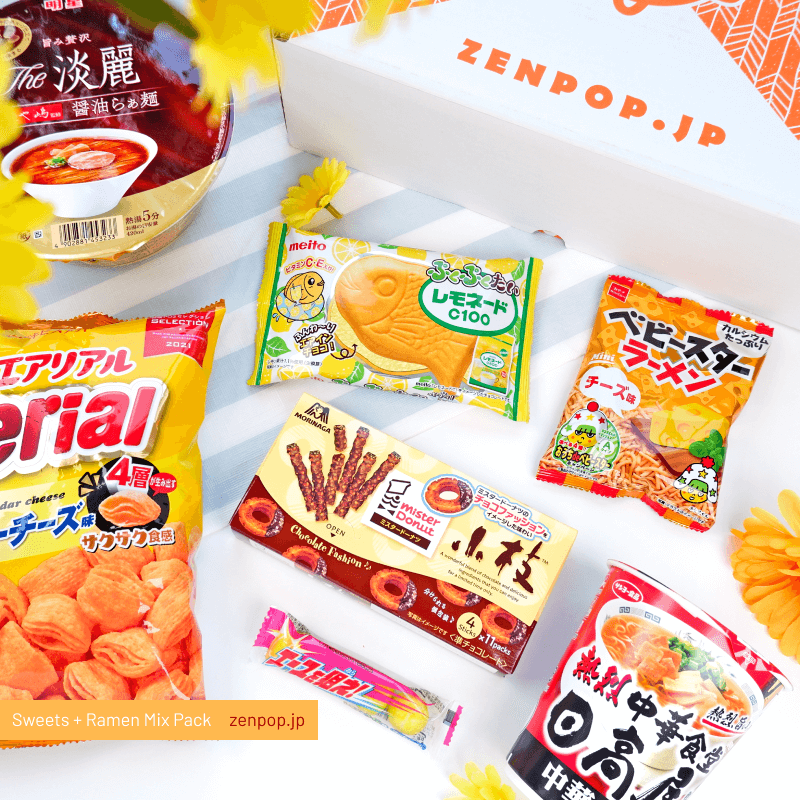 It's a pack full of delicious collaborations to set you up for summer! Some chocolate, some cheese, some ramen, what more can you ask for? We've got plenty of holiday plans this summer, and all of them include trying some of Japan's best seasonal treats!
The Tanrei Ramenya Shima Kanshu Shoyu Ramen from Myojo
Morinaga x Mr.Donut Koeda Chocofashion from Morinaga
Aerial Noko Cheddar Cheese from YBC
PLUS even more delicious snacks and noodles!
Stationery Pack - Translucid Dreams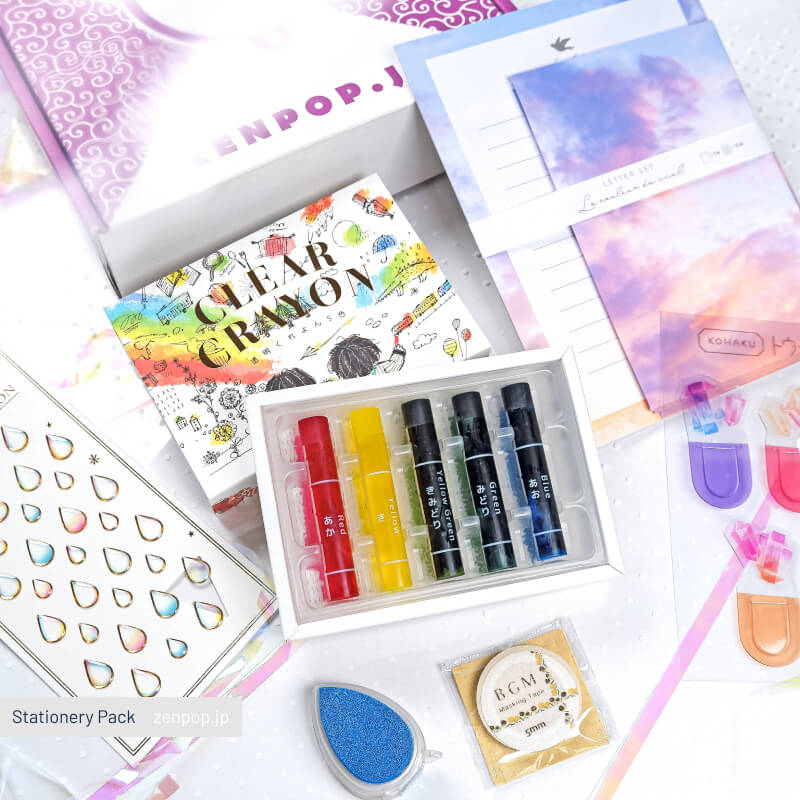 May often means the start of the rainy season in Japan! There's no reason to let our heads down, quite the contrary: we found some beautiful stationery items that fit right in the theme, and you'll enjoy using them on your next creative project, or for work!
Transparent Crayon from Kokuyo
Resin Drop Stickers from Midori
Dew Drop Brilliance Stamp from Tsukineko
PLUS more cute and useful stationery items!
Anime Pack - Anime District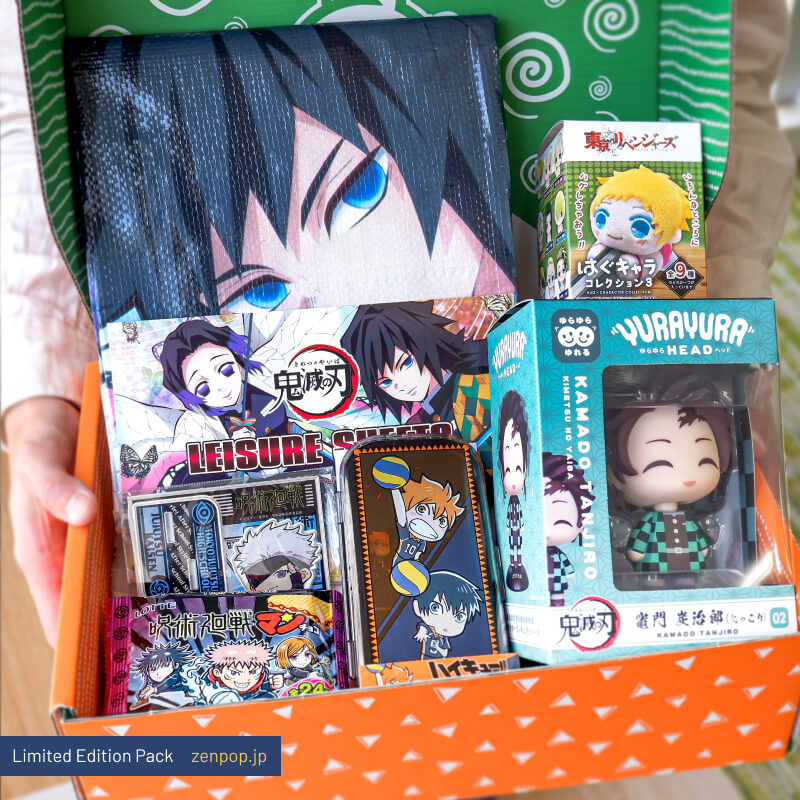 If you could walk around an anime district where every door leads you into an anime's universe, which one would you walk through? Lose yourself in this new Anime District pack by exploring the sometimes tragic world of Kimetsu no Yaiba, or taking a turn to the Jujutsu Kaisen's sorcerer school and meet with its legendary teacher Goto! Bring back some souvenir trophies from your favorite anime, such as:
Kimetsu no Yaiba YuraYura Head
Jujutsu Kaisen acrylic stand
Plus, more exclusive items from your favorite Anime!
Follow us on Facebook, Instagram, Twitter and Pinterest @zenpopjapan