Japan is full of kawaii characters.
We have an annual yuru-chara (mascot characters that are usually created to promote an event or company) contest.
Almost every city has an original yuru-chara and new cute characters are created every month by Sanrio and San-X.
Hello Kitty, Totoro, Kumamon, Funassyi, Jiji, Doraemon, Rilakkuma, Pikachu, Anpanman, One Piece, My Melody, Cinnamoroll, Little Twin Stars and many more...it seems like the list never ends.
And we even have kawaii characte cafes here!
Character cafes offer sweets, drinks and meals with the faces of the featured characters. Some foods are in the shape of them, others have illustrations of them.
Some cafes are year-round, while others are only temporary. Fans of these characters make sure not to miss the chances and don't mind waiting for hours in a line to enjoy the おいしい (oishii) part of the characters.
In Osaka, we are lucky to have some character-cafes and we chose Gudetama Cafe to visit!
As you can see, Gudetama is a lazy egg yolk with a pretty bottom (gude-gude means being lazy in Japanese and tamago means egg).
He made his debut in 2013 and won the second place in a Food Character Competition run by Sanrio. The first prize was taken by KIRIMI-chan, the fillet of salmon, but in the overall ranking where all the Sanrio characters entered, he actually did better than KIRIMI-chan and even better than Hello Kitty in 2016. Better than Hello Kitty! That's amazing, isn't it?
The reason why Gudetama became so popular in just a few years is, I think, despite his pretty and lazy look, he mumbles funny but sometimes biting satirical comments. No wonder cute characters with good sense of humor attract lots of fans, right?
So, now let me share our terrific experience at Gudetama Cafe!
The cafe is placed near one of the most accessible stations in Osaka, Umeda station. After 10 minutes walk from the station, Gudetama greeted us at the entrance of the cafe.
Let's go inside!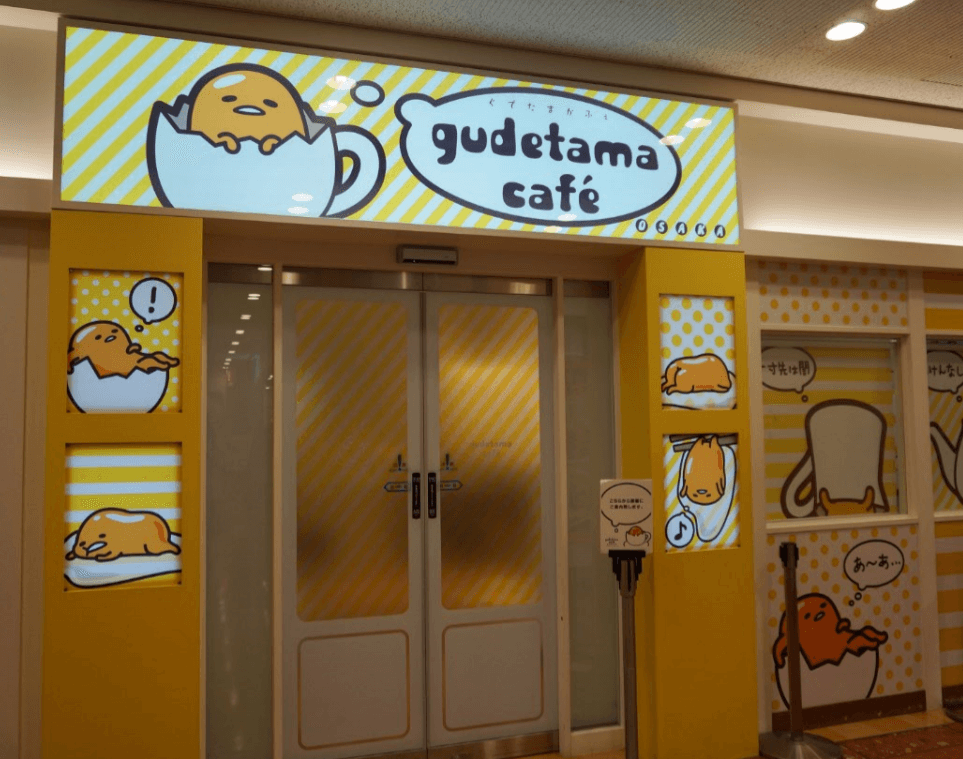 Passing the entrance, you'll find gudetama all over the place. Illustrations of the yolk with some lazy, funny comments on the walls, endless gudetama TV anime broadcast on a pillar at the center and lots of plush toys along the walls. Actually, character cafes are generally very crowded with fans, but the lovely interior will not make you tired of waiting for many minutes before your meal will be served.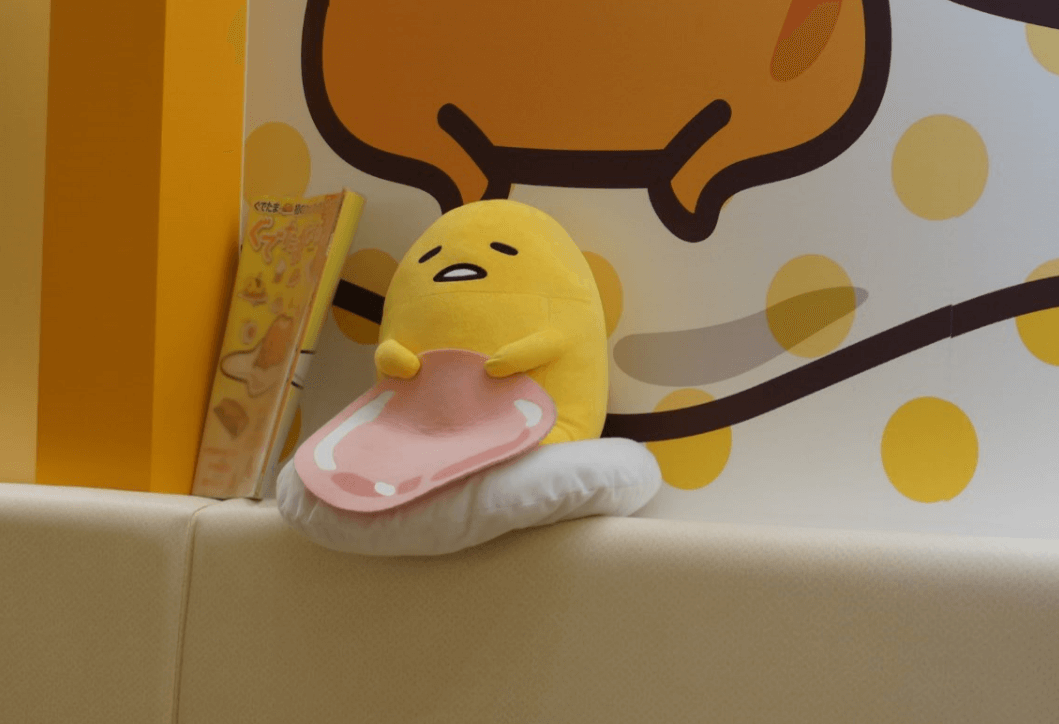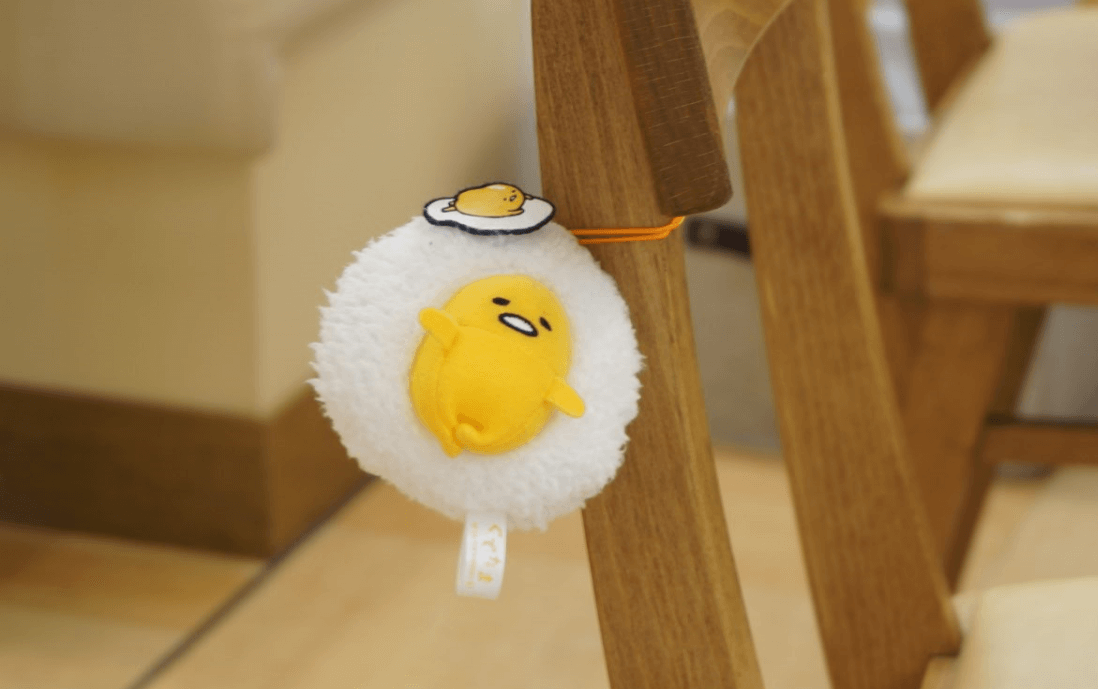 As you can imagine, every food and sweet has Gudetama's drowsy face. There are some jokes and satires he is fond of strewed around the menu. We ordered a milkshake and french toast.
After enjoying looking around the interior, taking some pictures and watching TV anime, our meal was finally served! Mmm...too cute to devour.
Can you see his charming bottom?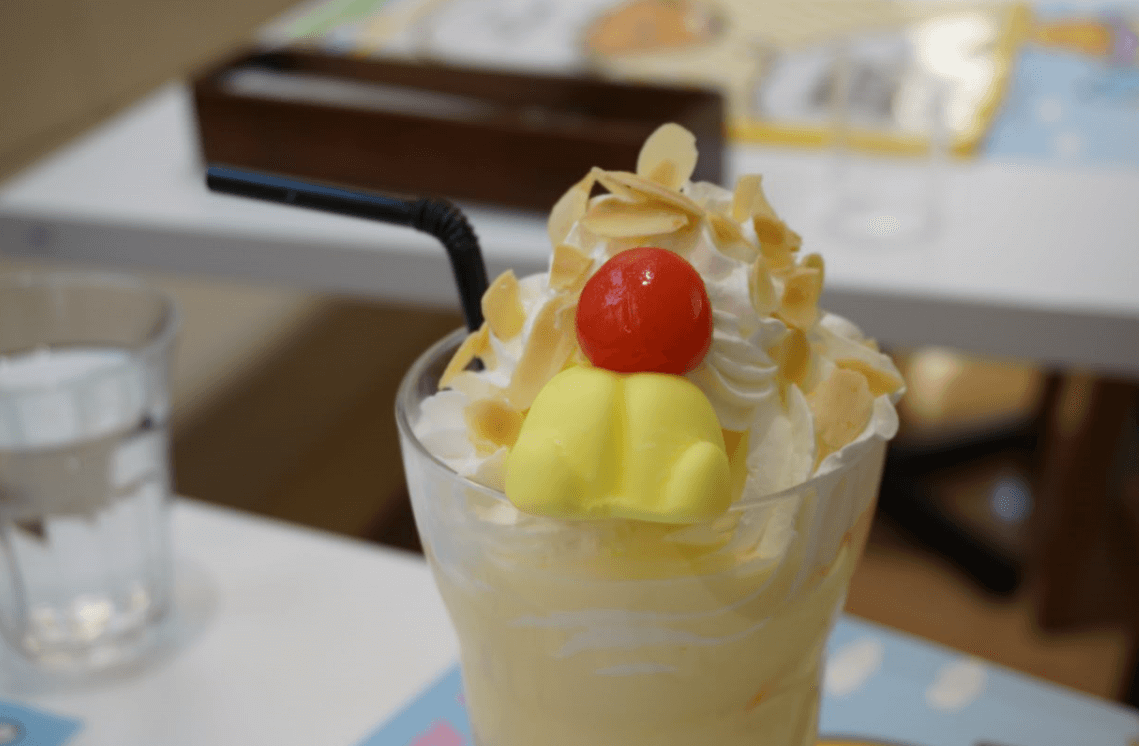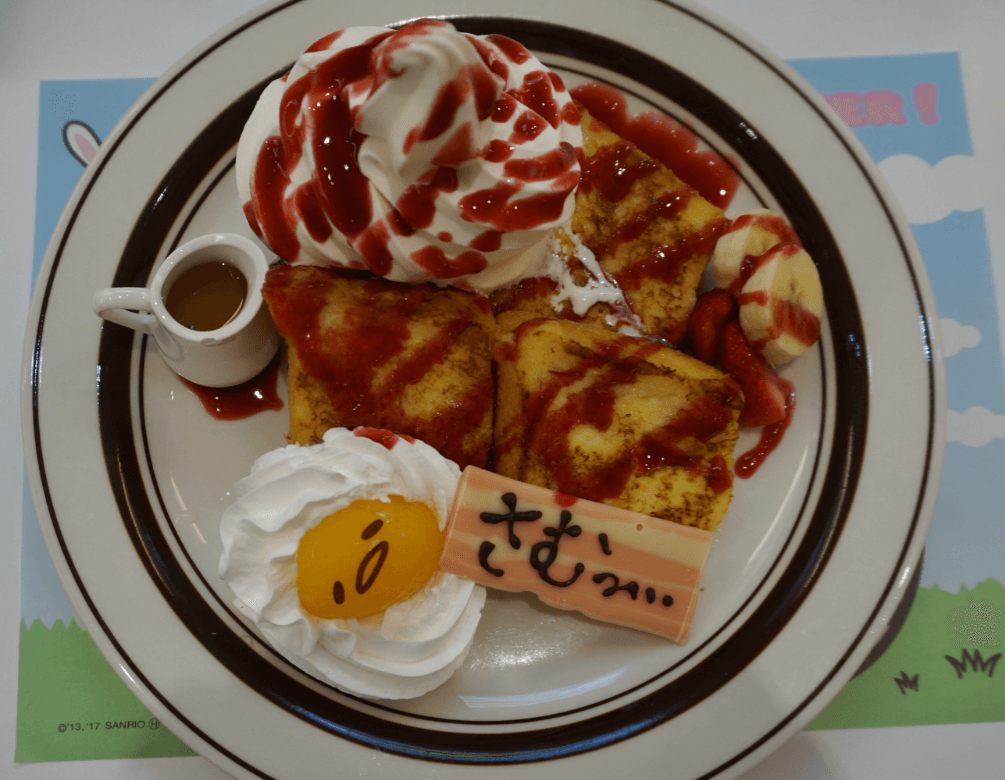 Gudetama wears a bacon blanket with a comment 「さむっ(It's cold.)」
The french toast was too big for me to finish by myself, but it was really tasty and so was the milkshake. Most character cafes also offer some spaghetti, udon and other foods, so you can enjoy having lunch or dinner, too.
Kawaii is one of the best parts of Japanese culture! The fusion of oishii (おいしい) + kawaii (かわいい) is a perfect match, don't you think?
Which character cafe do you want to visit in Japan?
Follow #zenpopjapan