🌸 Celebrating Sakura🌸
Discover our Japanese Spring packs here:
✍️ Stationery - Hanami Party
🍜 Ramen - Noodle Glory
🍬 Sweets - Strawberry Sorbet
🌸 Mix - Midori Spring
❓ Mystery - Only the best for you

Shipped worldwide from Japan
Sweets Pack - Strawberry Sorbet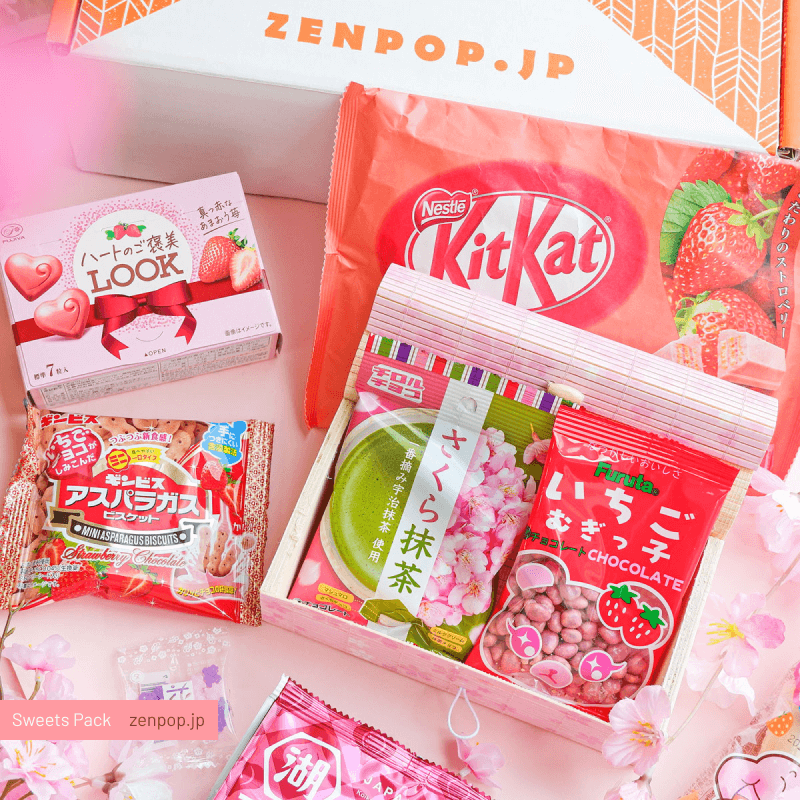 We love strawberries (ichigo, 苺), and they are fully ripe this season! Enjoy a curated box with only the best strawberry snacks available from Japan. This red berry bears the taste of Spring and joy, ideal to set up your Hanami celebrations in March:
Kit Kat Otona no Amasa Strawberry from Nestle

Heart no Gohoubi Look (Makka na Amaou Ichigo) from Fujiya

Ichigo Mugikko Choco from Furuta

PLUS so many more delicious snacks to discover!
Ramen Pack - Noodle Glory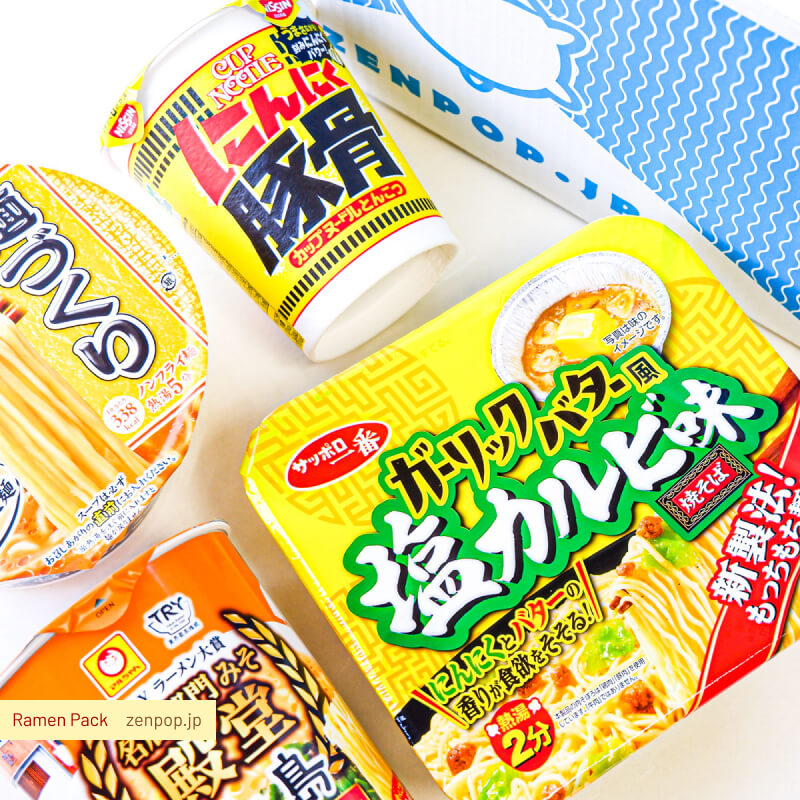 Noodles offer a lifelong culinary journey. There will always be new flavors, new combinations and lots of aromas, fragrances to try. This Noodle Glory Ramen pack is an ode to this year's spring (haru, 春) flavors! Try some of the best local specialties and collaborations, usually only available in Japan:
Cupnoodle Ninniku Tonkotsu from Nisshin

Assari Donbe Umadashi Curry Udon from Nisshin

Garlic Butter style Shio Karubi Yakisoba from Sanyo

PLUS more delightful noodle dishes from Japan!
Ramen & Sweets Mix Pack - Midori Spring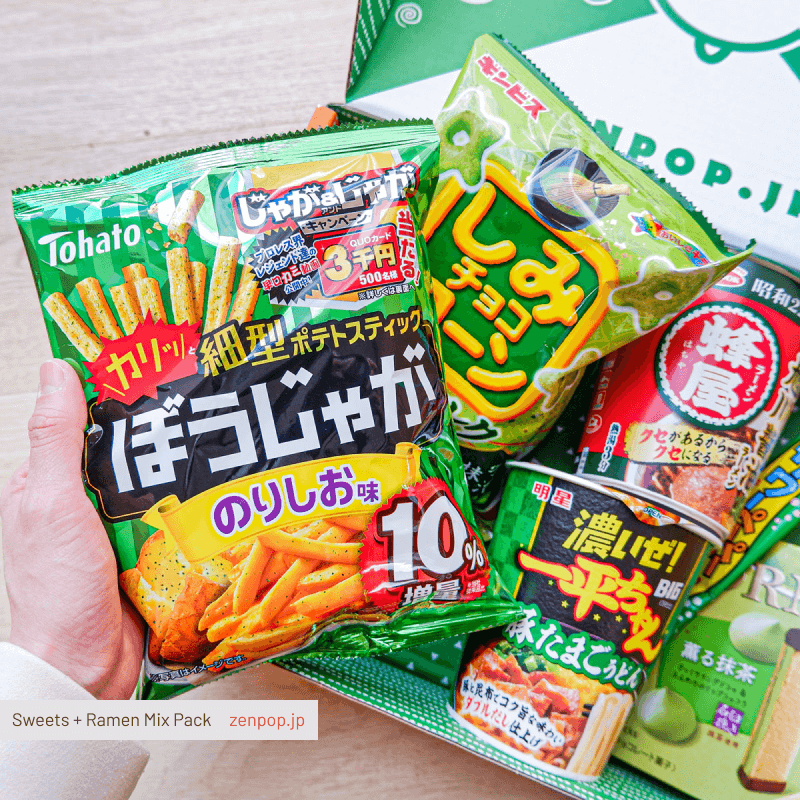 Midori means green in Japanese. We like it green, and we love some quality matcha (抹茶)! Spring is around the corner, and this means that matcha treats are rising in popularity again. Midori Spring is our way to bring the taste of Japan's specialty tea to your home in a box filled with some delicious treats that we selected for your culinary discovery!
Hachiya Asahikawa Shoyu Ramen from Acecook

Shimichoco Matcha milk from Ginbis

HORN Kaoru Matcha from Meiji

PLUS even more delicious snacks and noodles!
Stationery Pack - Hanami Party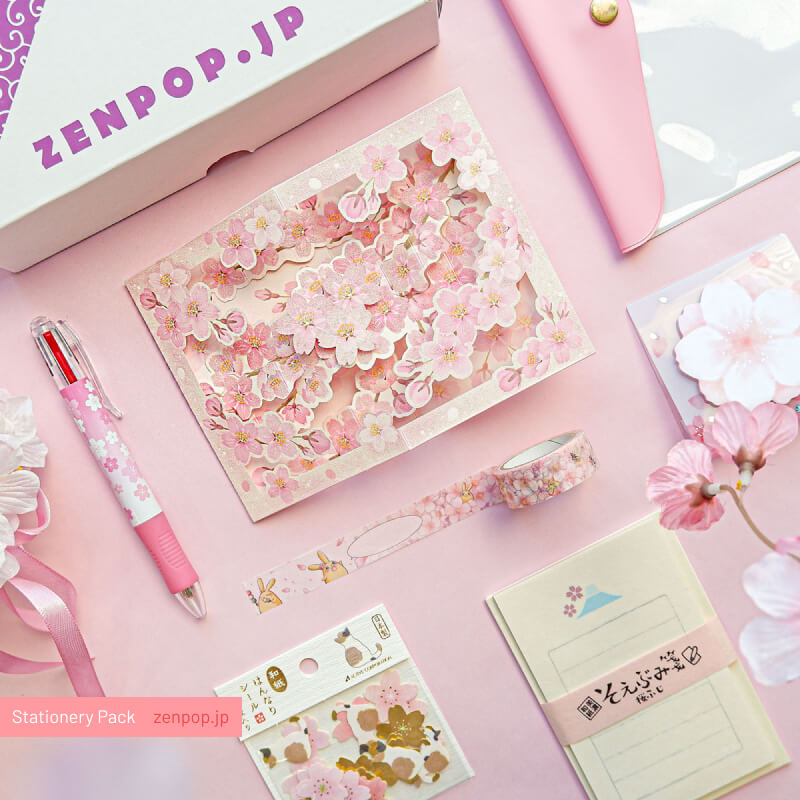 This month is Sakura month in most of Japan! The cherry trees are about to bloom and there'll be very little time to enjoy them. Going out to the park to appreciate the ephemeral beauty of cherry blossoms is called Hanami in Japanese, and this pack is here to celebrate this unique experience!
Luna x sakura ZP original masking tape

Sakura Stand stick marker from MindWave

Sakura Kirie from Yoyo

PLUS more cute and useful stationery items!
Follow us on Facebook, Instagram, Twitter and Pinterest @zenpopjapan