🎍 New Year New Flavors 🎍
Discover our New Year packs here:
✍️🎨 Stationery - Pastel Aesthetics
🍜❤️ Ramen - Valentine's Potion
🍬❄️❄ Sweets - Hokkaido Winter
🍜💫 Mix - Anime Binge Box
❓🎁 Mystery - Only the best for you

Shipped worldwide from Japan
Sweets Pack - Hokkaido Winter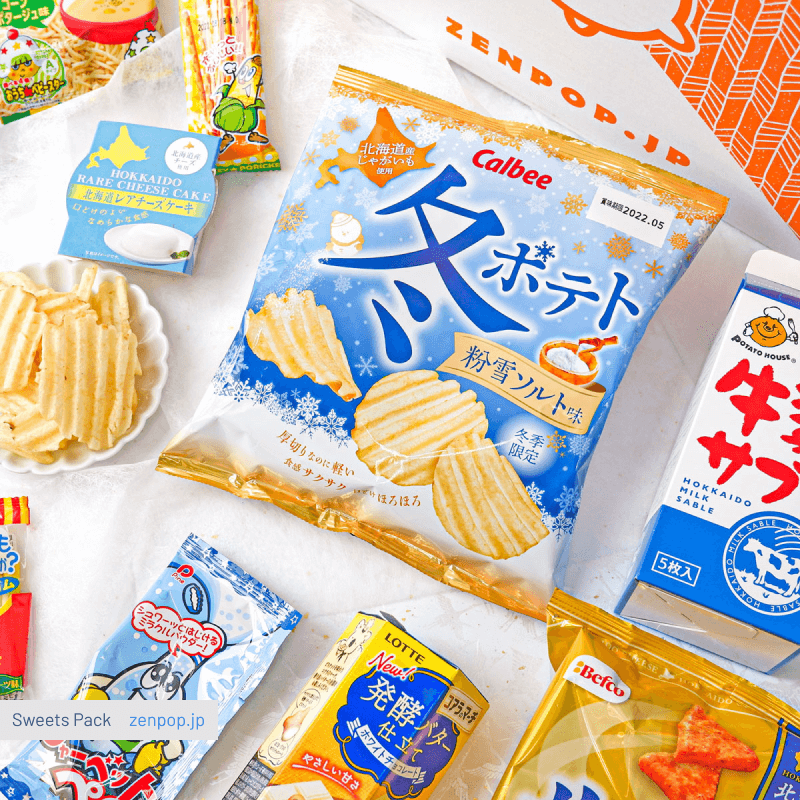 Take a culinary journey to our favorite winter wonderland: Hokkaido. This snack pack comes with a selection of the best local treats from Japan's northernmost island. Hokkaido is famous for many things: gorgeous landscapes, stunning nature, and the best dairy in Japan. Get your hands on some unique Japanese snacks in our Hokkaido Winter box:
Hokkaido Milk Sablé from Wakasaya Honpo

Winter Konayuki Salt Flavor from Calbee

Hokkaido Rare Cheese Cake from Showa Seika

Hokkaido Koi Cheese Sen from Kuriyama Beika

PLUS so many more delicious snacks to discover!
Ramen Pack - Valentine's Potion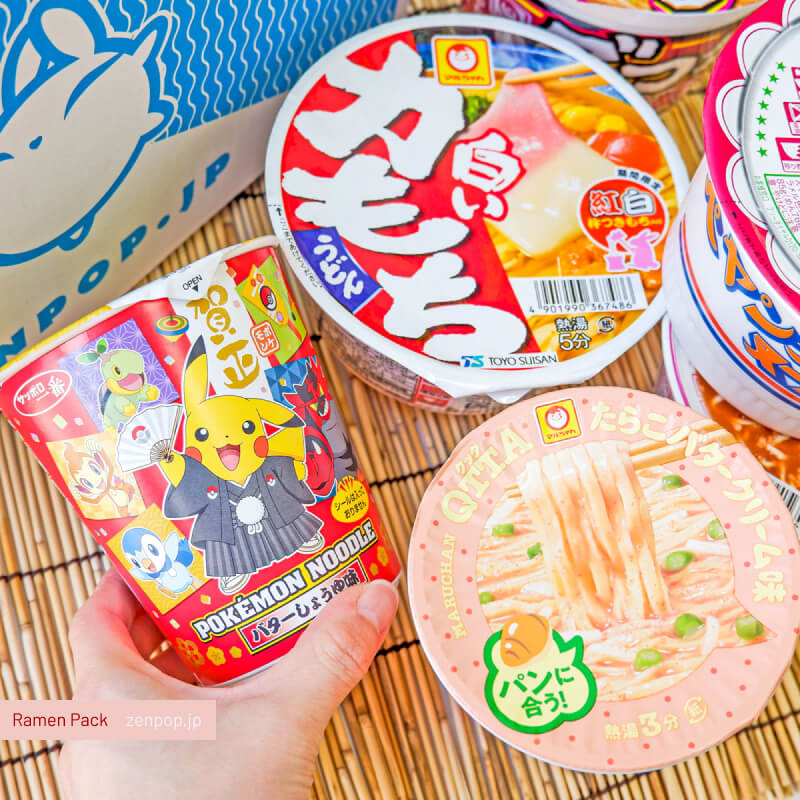 Valentine's day is already in a month. To start the new year with a lot of love, we've curated a selection of the most delicious ramen we could find. Extra large portions, restaurant collaborations, nostalgic flavors, your Valentine's Potion ramen box has got it all. Which one will you try first
Pokémon Noodle Butter Shoyu Flavor from Sanyo Shokuhin

Peyoung Noodle from Maruka Foods

Maruchan Gotsumori Tonkotsu Shoyu Ramen from Toyo Suisan

Sapporo Ramen Shingen Koku Miso Flavor

PLUS 3 more delightful noodle dishes from Japan!
Ramen & Sweets Mix Pack - Anime Binge Box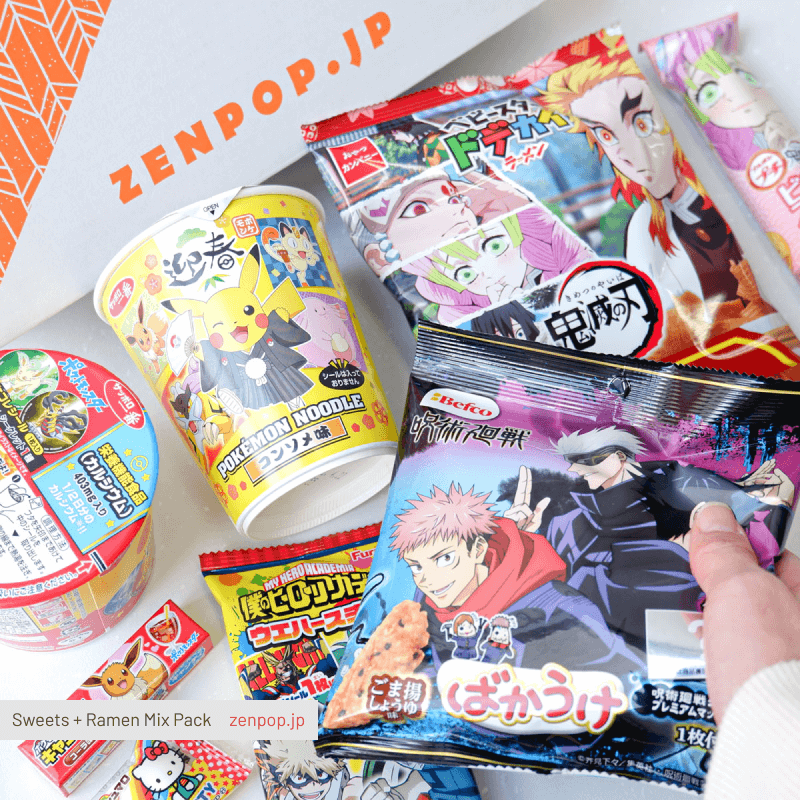 It's a new year and all your favorite anime are running new seasons! Prepare your catch-up binge session with this anime snack box. Full of unique collaborations, try some Jujutsu Kaisen and Demon Slayer snacks, or go straight for the Pokémon noodles if you're needing some more energy to beat off the cold:
Pokémon Noodle Consommé Flavor from Sapporo Ichiban

Kimetsu no Yaiba Gyunabe Flavor or Ebiten Flavor from Dodekai Ramen

Jujutsu Kaisen Bakauke Gomaage from Kuriyama Beika

Boku no Hero Academia Chocolate Wafer from Furuta

PLUS even more delicious snacks and noodles!
Stationery Pack - Pastel Aesthetics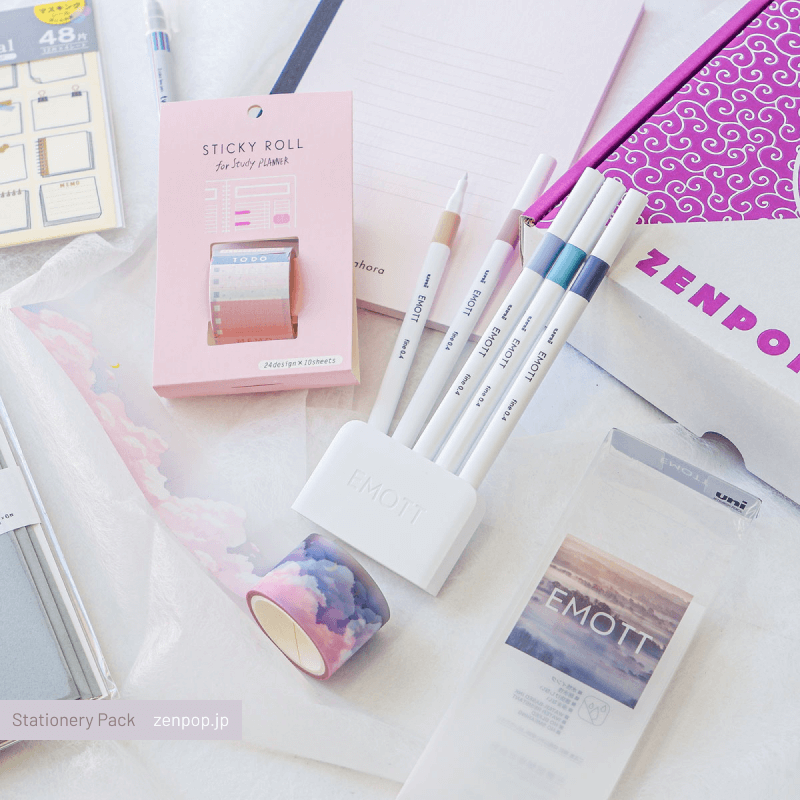 Have you made a New Year's resolution to start a creative project? This is the box you need to get going. Filled with lovely pastel tones, it comes with everything you need to express your feelings and emotions in your art, with dual pens, pleasing markers, and a notebook with Japan-made paper. Start your journey here:
Emott Marker from Mitsubishi Pencil

Twiink Pen from Sun Star

Mahora Notebook from Oguno Notebook

Clear Tape from Mind Wave

PLUS more cute and useful stationery items!
Follow us on Facebook, Instagram, Twitter and Pinterest @zenpopjapan