To continue our series covering some large instant-noodles producing companies in Japan, we'd like to introduce you to Toyo Suisan. In Japan, the company specializes in ramen noodles, and also in other kinds of seafood, refrigerated food, and fresh noodles.
The demand for instant noodles increases year after year, not only within Japan but also internationally. Overseas, the demand for instant noodles is met by the large company Toyo Suisan, more commonly known abroad as Maruchan. You might have seen Maruchan brand noodles on your local grocery shelves, especially in the US, where the company operates Maruchan Inc. from California, Texas, and Virginia.
While its range of products may differ locally and internationally, Toyo Suisan has a wide variety of noodles and flavors available to its clientele, making sure that there is a flavor available for everyone to enjoy and taste.
Frozen, Fresh, and Instant: Toyo Suisan's Origins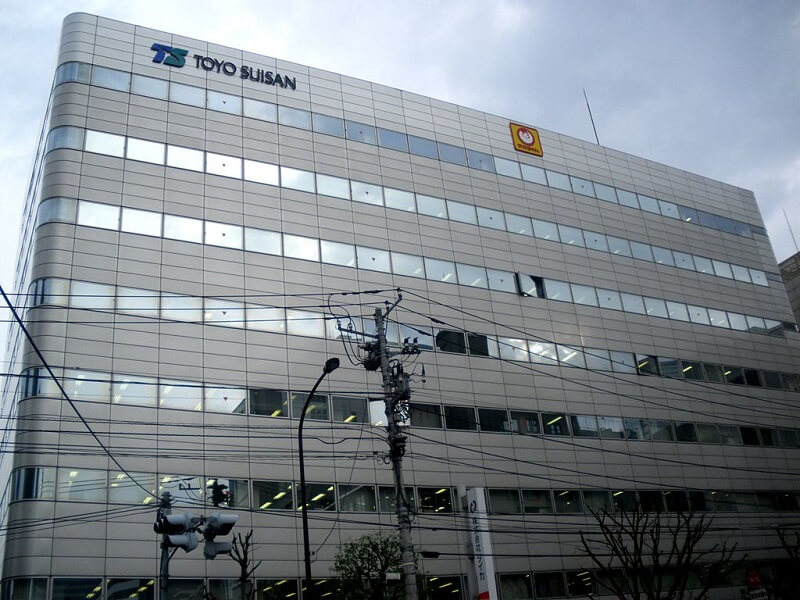 The beginnings of Toyo Suisan come from Kazuo Mori, a businessman starting a small frozen fish distributorship in Tokyo, Japan in 1953. The Toyo Suisan company started producing and selling marine products like fish cakes and sausages in 1956. It was soon after that the business flourished, making way for other products and distributions, such as fresh noodles, frozen foods, and instant noodles. Today, Toyo Suisan is one of the biggest distributors of fresh noodles and fish products in Japan, and its international brand, Maruchan, one of the largest instant noodle brands internationally.
Toyo Suisan today does not just cater to a single item, and takes pride in having a wide variety of food products. They not only service the individual with single serve packaging instant noodles, but also supply restaurant chains and other specialty stores. Their fresh noodles in particular, are widely popular amongst the public, and command the top share of the fresh noodle market in Japan. With shelf lives of around 2 weeks, you can see fresh noodle products such as Sanshoku Yakisoba, Udon, and Chuka Soba all around Japan.

An ad for Toyo Suisan's iconic Akai Kitsune Udon and Midori Tanuki Tempura Soba.
It was in 1961 that Toyo Suisan branched out of the fish storage business and began selling instant noodles, with a dream of creating convenient and affordable products all over the world. Their first instant noodles were bagged versions of kitsune udon and tempura soba, which were huge hits even with an explosion of instant noodle companies in the 60's. After their success in Japan with not only fresh noodles, but also instant foods, they decided to establish a market in the United States, which gave rise to Maruchan Inc., their international arm based in the United States.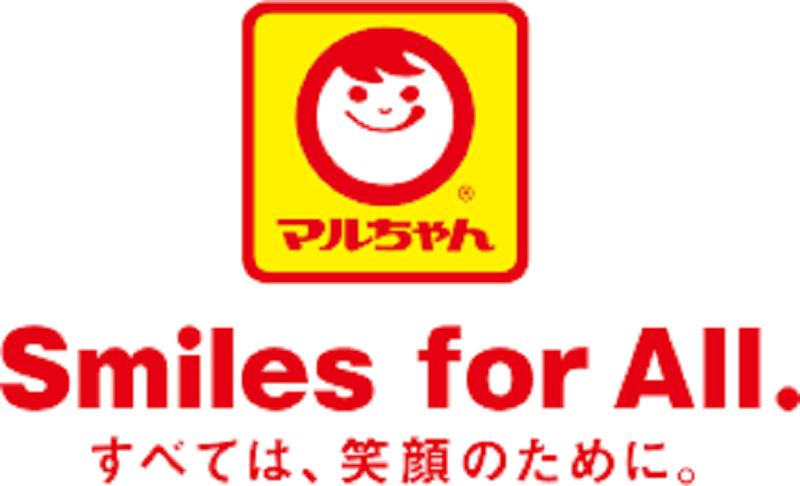 The company wants to operate with an attitude of putting the customer first, and that putting a smile on the customer's face is their utmost priority. Maruchan's slogan is "すべて は、 笑顔 の ため に" (subete wa, egao no tame ni) , or "smiles for all."
Their current business caters a large portion of its production and distribution to instant noodles and raw noodles, but they also sell frozen fish and shellfish as well as flavor seasonings, soups, and bonito flakes.


Iconic Instant Noodles
We'll cover some of the Maruchan international brand products later on in the article, but for now we'd like to show you some of Toyo Suisan's most popular products in Japan. Just under Nissin, they have the second highest share of instant noodles in Japan, and their packaging is immediately recognizable by the bright colors as well as the yellow logo on the packaging.
Maruchan-Seimen Akai-Kitsune
In Japanese folklore, it is believed that a fox's favorite food is deep fried tofu, called aburaage. Kitsune udon is udon noodles featuring deep fried tofu as a star ingredient. In its iconic red packaging with a golden lip, these are some of the best instant udon that you can get in Japan. They feature a block of instant noodles with some garnish in the form of corn and radish, some seasoning powder for the soup, and a very large slice of aburaage.
The broth has a light soy sauce flavor and has a hint of sweetness from the deep fried tofu. This is very popular because the serving size of the aburaage slice is quite large, and very very filling. You can also tell the superior quality of Toyo Suisan's noodles from the way the udon rehydrates, making them extremely smooth to eat.
Maruchan-Seimen Midori no Tanuki
The Midori no Tanuki instant soba is a version of Tempura Soba, and is easily recognizable by its bright green packaging. In addition to the block of soba noodles at the bottom of the packaging, the cup includes a large piece of tempura and shrimp as well as some soup based powder and togarashi spices.
If you go around Japan, you might find that the Midori no Tanuki Tensoba (tempura soba) tastes just a little bit different across the country. That's because there are actually two different versions of it– a Kanto (eastern japan) and a Kansai version. The kanto version features dried bonito flakes in the broth.
The shrimp tempura block is extremely generous for toppings included in an instant noodle, and the noodles are thinner than the udon kind but soak up the broth extremely well, resulting in a flavorful dish perfect as a snack or a full meal.
Maruchan Inc.
It would be impossible to talk about Toyo Suisan without discussing the Maruchan brand. While Maruchan is one of the noodle brands under Toyo Suisan in Japan, internationally, the name is used to refer to Maruchan Inc., the division for Toyo Suisan in the United States. Internationally, Maruchan Inc. accounts for 70% of the instant noodle market in the USA, and 90% of the instant noodle market in Mexico.
Internationally, Maruchan Inc. makes an even greater variety of instant noodles, including things like cheddar cheese and roast chicken yakisoba, the "Maruchan Instant Lunch" lines, and the premium Maruchan craft ramen noodle line.
Maruchan is so big that they produce over 3.6 billion packages of ramen noodles a year. When they first began, Maruchan USA distributed noodles that were imported from Japan, however, as their popularity grew, they were soon able to build their own manufacturing facilities in the US, rivalling other brands like Top Ramen and Sapporo Ichiban. They are devoted to quality and want to provide the same affordable yet premium taste envisioned by Kazuo Mori when he started Toyo Suisan.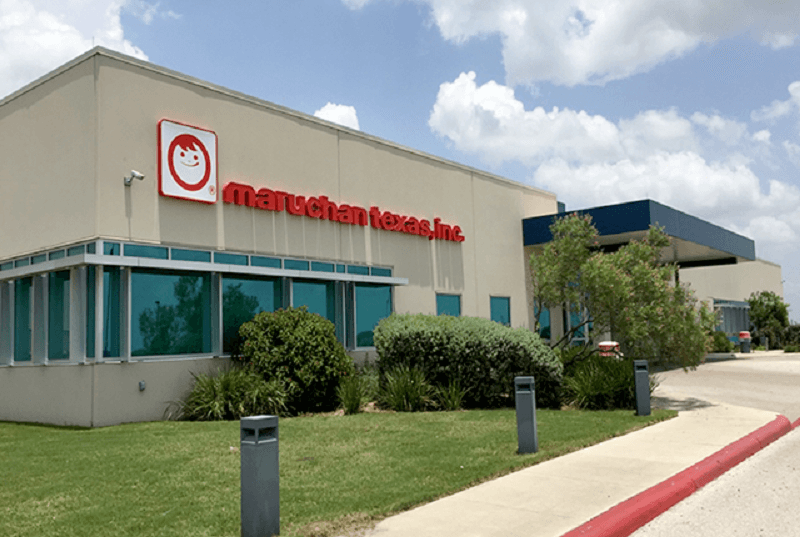 They retain the slogan of "Smiles for all," and pride themselves in their wide variety of international flavors. These range from Japanese flavors such as Pork Tonkotsu and Spicy Miso, to different cuisines and fusions such as Chipotle Chicken, Sriracha, Lime Chili, and Kimchi. Their website also provides different recipes to follow not only for Japanese dishes, but other Asian cuisines as well as fusion bowls for those who are feeling a little experimental.
Whether you love distinctly Japanese flavors or want to try out some more international flair, Toyo Suisan has you covered. Their expertise in manufacturing and distributing not only seafood products, but also fresh noodles and instant noodle dishes make them one of the leading instant noodle companies not only in Japan, but also all over the world.
Are you a big fan of instant ramen? Find Toyo Suisan products as well as those from other prominent instant noodle companies in Zenpop's Ramen Pack, which features 7 full sized ramen from Japan, ranging from the most popular varieties to limited edition, seasonal, and regional exclusives!