There are many distinctive and delectable flavors in Japan. It has a ton of fruit gummy flavors, unique Pocky flavors, and strange ramen flavors. So why not add such flavors to Fanta, a fizzy soda beverage? Actually, they already have, and you can now find a wide variety of Japanese Fanta flavors.
Why is Japanese Fanta so unique?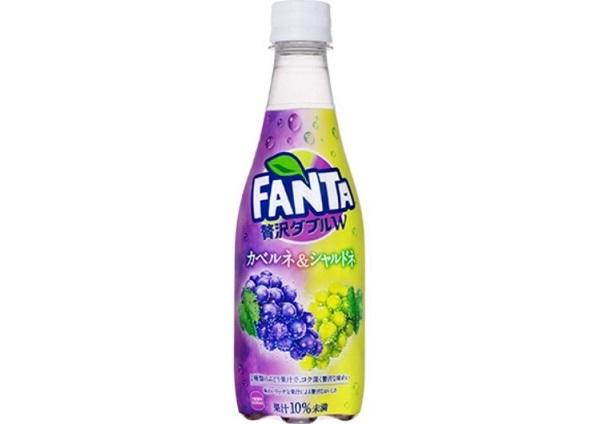 Fanta, a beverage under the Coca-Cola brand, is a tasty-carbonated soda renowned for its fruity flavors. There are many different flavors of Fanta, many of which are based on the nation in which they are sold. Their original orange taste is the most popular.
Although the traditional orange Fanta is also available in Japan, there is a notable difference between the two in terms of flavor. In Japan, Fanta contains both actual orange juice and extract, unlike in the United States.
The distinctive Japanese flavors that elevate fruitiness are yet another more obvious difference. Orange, grape, and melon are the three most popular Japanese Fanta varieties that you can purchase at your neighborhood konbini (Japanese convenience store).
Grape taste contains actual grape juice as well, similar to orange flavor. The sweet grape scent fills the room as soon as the bottle is opened. It also has an extremely alluring purple red tint that almost resembles wine.
Although orange and grape juice are rather prevalent, melon soda is one of Japan's original beverages. It tastes incredibly invigorating and sweet. Its shockingly bright green color further adds to its peculiarity.
While orange, grape, and even melon are consistently accessible to drink, there are uncommon Japanese Fanta tastes that are unique to the nation and are only offered for a short period of time. Here are some tastes that, if you get the chance, you must try!
Fanta Grape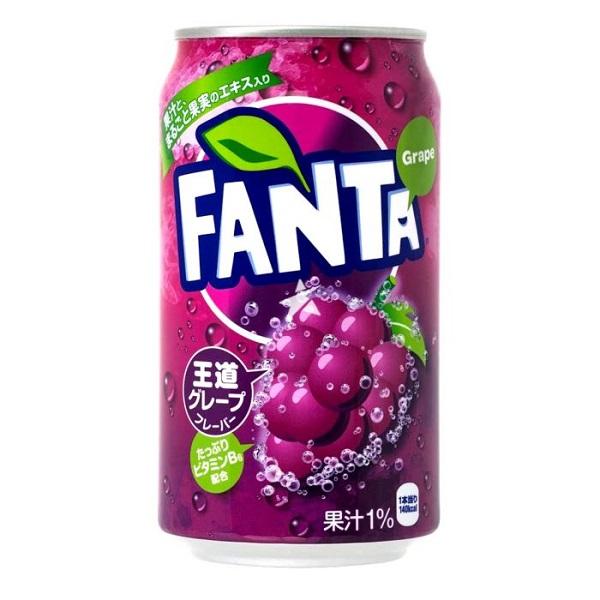 "Grape," which has been in the roster since Fanta's Japanese sales began, is a well-known flavor with a deep grape aroma that has been available since the introduction of Fanta in 1958.
It seems to be a common belief that these products do not include synthetic colors or perfumes, in addition to being high in vitamin B6.
The selling of "Premier Grape," made with a rich purée, began in March 2020.
Fanta Fruit Punch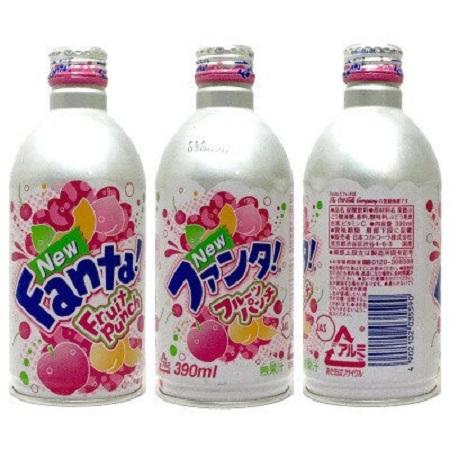 "Fruit Punch," one of the most well-known Fanta flavors ever. This was released in 1984 and reissued as part of the "Retro Series" in 2012. Unfortunately, it is no longer available for purchase.
Although "Fruit Punch," as its name implies, is made up of a variety of fruit flavors, including apple and peach, it seems that many of its devotees yearned for "that taste again."
Fanta Melon Soda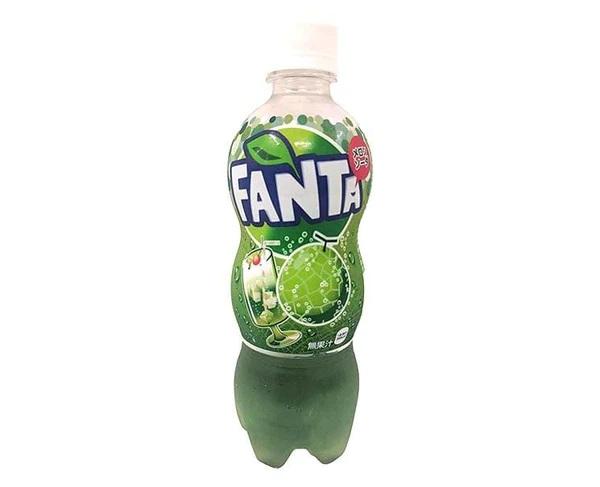 Fanta Japan has resurrected its well-liked Melon Soda flavor in PET Bottle form after a brief absence. There is no sign of the aluminum bottle anymore. You'll never taste a green soda quite like this one!
This product has a strong melon flavor that is properly balanced with the right amount of carbonation, making it very different from typical Fanta soda. The graphics on the bottle may occasionally change, and we will send the most recent one that is available to us at the time of your order.
Fanta White Peach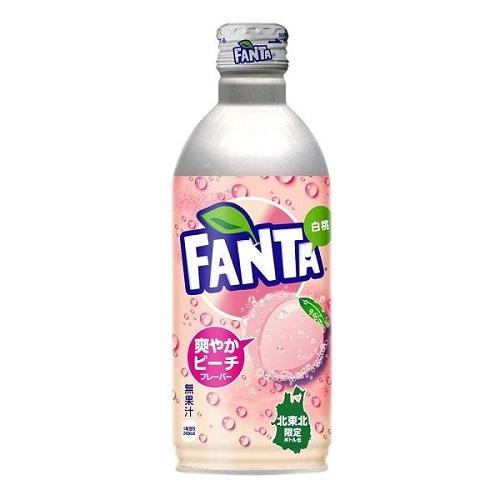 The most well-known Japanese Fanta flavor has returned, and this time it is available in aluminum cans. This limited-edition Fanta beverage is difficult to get and tastes very differently from regular peach Fanta. It is a flavor that is unique to Japan! The soda is a murky white tint, and it smells and tastes deliciously of peaches. These cans hold 250 ml (8.5 oz) of product and are very different from typical soda containers.
Fanta Golden Apple Power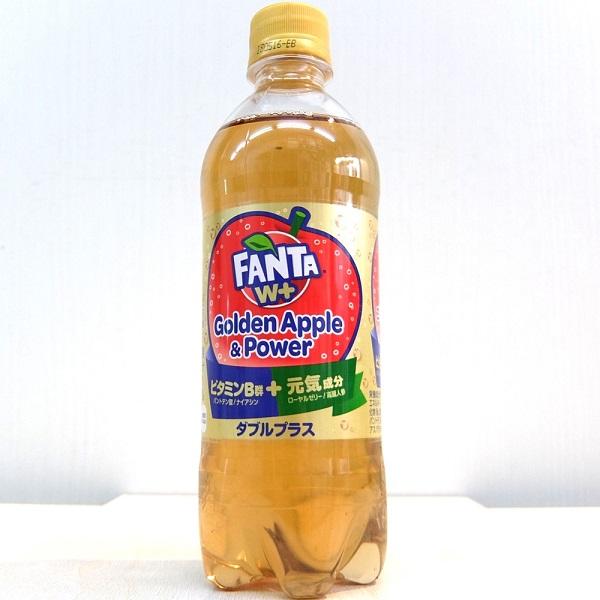 The "Fanta Plus" series, which includes vitamin ingredients and was very well-liked in 2017, inspired the "Fanta Golden Apple & Power" line's product features, which have been further developed. Seasonal ingredients are "double" and "vitamin ingredients" The first item in the combined "Fanta Double Plus" series is this.
We added "essential components" such royal jelly and Korean ginseng in addition to pantothenic acid, niacin, and other "vitamins of the B group" that are healthy for the body. The flavor is made with "apple," a well-known fruit that is in season throughout the winter, and it is finished as a limited-edition item that is ideal for the season.
Fanta Furu Furu Shaker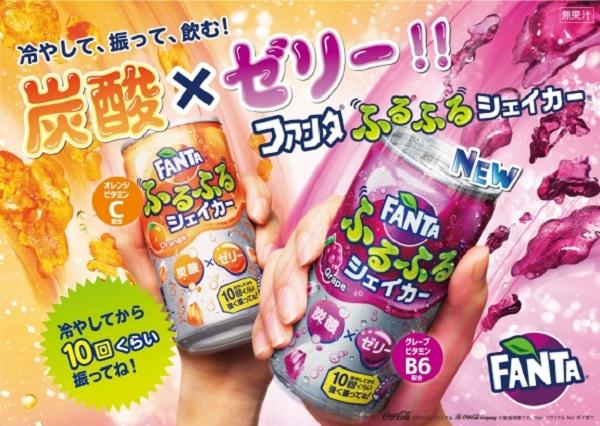 A carbonated beverage with a distinct texture called "Fanta Furu Furu Shaker" enables you to simultaneously enjoy the distinct "shwashwa" of carbonated beverages and the "pull-pull" characteristic of jelly. When it first went on sale in 2008, the novel concept of "a carbonated drink that you can't sip unless you shake it!" made it a huge success. In response to numerous customers' demands, the "Fanta Furu Furu Shaker" will be resurrected. It is a fresh experience for those who have never had "Fanta Furu Furu Shaker," especially teenagers, while evoking nostalgia for those who have. As a result, it is a product that can be enjoyed by people of all ages.
Grape and orange are the two primary regular flavors of "Fanta," and there are two different varieties available. Vitamin B6 and vitamin C are both included in "Fanta Furufuru Shaker Grape" and "Fanta Furufuru Shaker Orange," respectively. It is possible to get nutrients. You can easily fill your stomach in a variety of situations during your daily life, such as during study or work breaks, as a daily refreshment, or as a replacement for dessert, by simply shaking the can to make a plump fruit jelly drink.
Fanta Japanese Citrus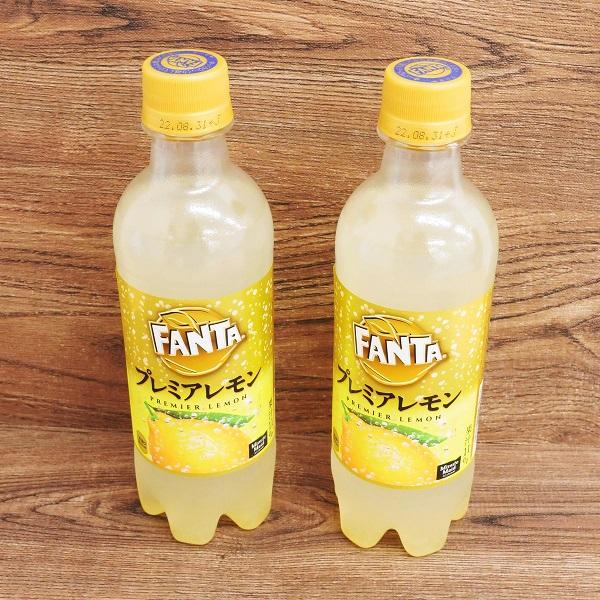 The sweet and tart tasting Iyokan citrus, which is indigenous to Japan, is used to create this limited-edition Japanese Fanta. When initially opened, it has a zesty citrus aroma. It's really bubbly and cooling. The flavor and color are so vibrant that they resemble a beacon of light for the next spring season.
If you're wondering what makes the Japanese citrus flavor different from the orange flavor, it tastes sweeter and also has a little touch of acidity. Fortunately, this variety of Fanta is currently offered at the konbini, but how long will it last?
Fun fact! The kanji decorating the top of the bottle means it's limited edition (kikan gentei 期間限定).
Fanta Shine Muscat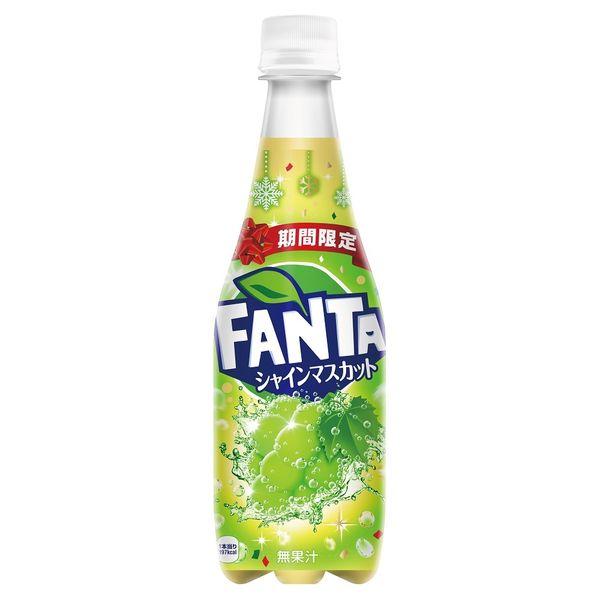 You can usually find Shine Muscat taste is during Fall and Winter. The Shine Muscat has a big, seedless, light-green skinned grape. When mixed with soda, it offers a different kind of sweet flavor from the regular grape Fanta.
A supermarket had two boxes full of packs of Shine Muscat grapes, a well-liked flavor in Japan, with a sign that was spelt incorrectly.
Shine Muscat is a widely consumed fruit in Japan, as seen by the abundance of beverages, fruit candies, and ice cream that have the flavor.

Fanta Peach
The pinnacle of peach soda beverages is Fanta Peach or (Hakut). White peaches are an exquisitely sweet fruit. It smells like candied peaches and has a cute bubblegum pink pattern! This Fanta flavor is a seasonal beverage that is often introduced in the summer and fall.
It's imperative to try this limited-edition white peach Fanta beverage.
Fanta Salty Lychee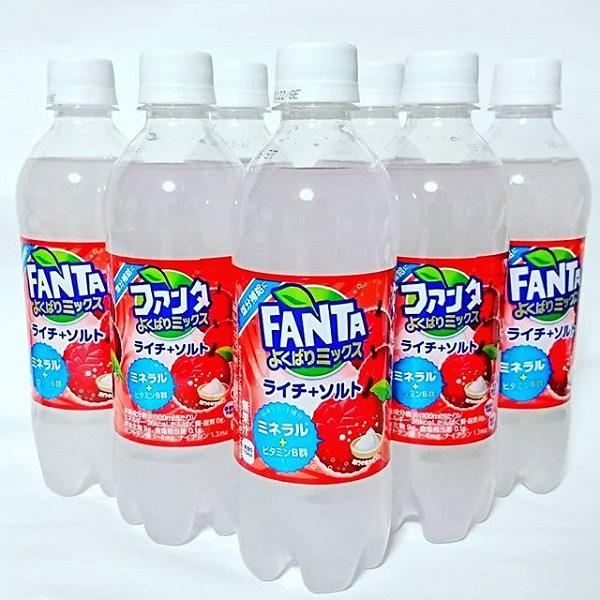 The Fanta Salty Lychee was a limited edition beverage that was initially introduced in the summer of 2019. An extremely sweet tropical fruit, lychee is itself. It creates the ideal flavor combination that can counteract the summer heat when combined with salt.
Fanta Okinawa Shikuwasa Fruit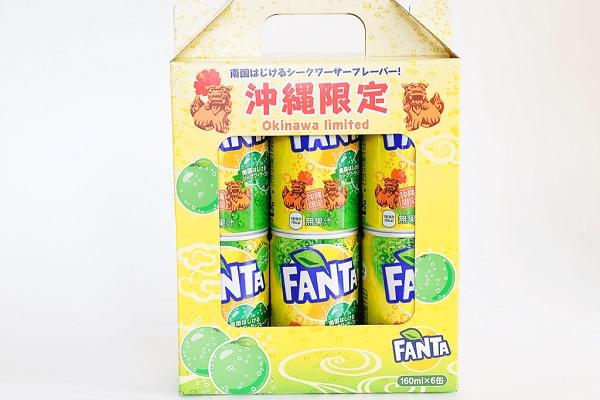 Those are some of the rarest Fanta bottles in the world.
The Shikuwasa fruit taste of Japanese Fanta is unquestionably the most uncommon. Since this beverage is only available in Okinawa, many people are genuinely curious about its flavor. The drink's distinctive, energizing citrus flavor comes from the Shikuwasa citrus fruit, commonly referred to as Shikuwasa limes.
Japanese fruit candies and rare, mouthwatering delicacies are only found in Japan, but the country is also the origin of exquisite, uncommon fruity beverages.
These Japanese Fanta flavors are truly a must-try for any soda fan who wants to explore Japan and try its unique yet tasty flavors.
Fanta Instamix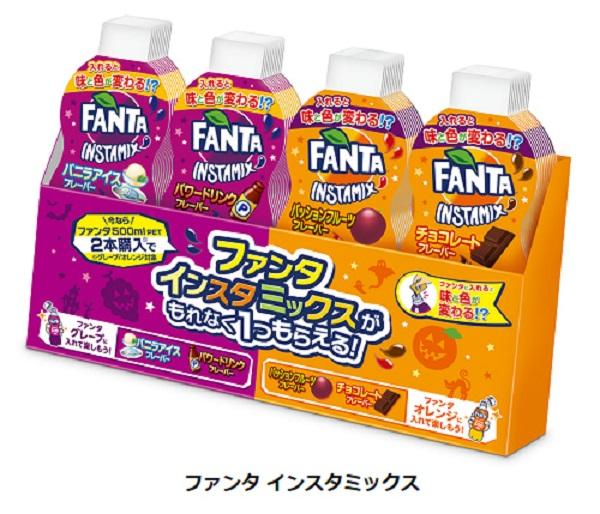 When combined with the well-known flavor of Fanta, the syrup known as Fanta Insta Mix alters both the flavor and color. This is Japan's first attempt at a flavor syrup that was inspired by European cuisine. When combined with "Fanta Grape," the flavors of vanilla ice and power drink produce a liquid that is somewhat navy blue in hue. Four different kinds of chocolate flavors, which when combined with Fanta Orange take on a brown liquid tint, and four different kinds of passion fruit flavors.
You can choose from four tastes by buying two 500ml bottles of "Fanta" (grape/orange) from supermarkets, drugstores, and cheap stores across the country.
More flavors include: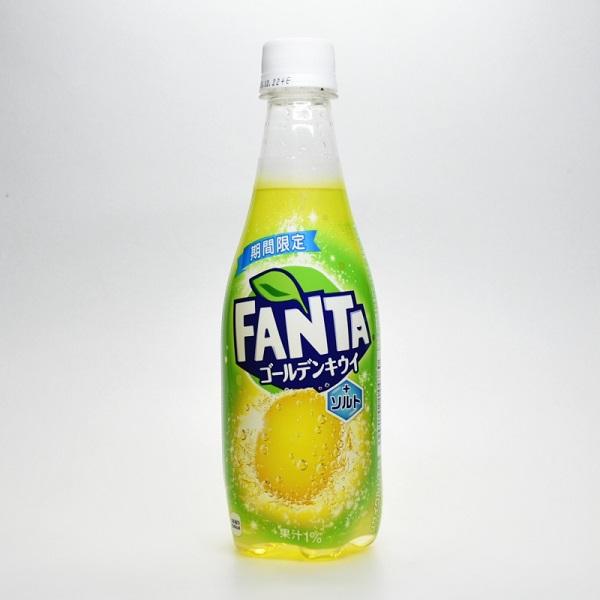 Fanta Squash Punch
Fanta Cold Mandarine Orange
Fanta Golden Kiwi
Have you ever tried these rare Japanese Fanta flavors? Share with us what your most favorite Japanese Fanta flavors are in the comment section!
These flavors may be hard to find, but you can purchase limited-edition flavors such as the Fanta Japanese Citrus fruit, Fanta Shine Muscat, Fanta White Peach, and more online or find them in our Mix box!