Crunchy cookie shell on the outside with creamy chocolate filling on the inside—this is probably what comes to mind when you hear about Japanese chocolate panda cookies.
In a lot of countries around the world, these are being sold in grocery stores. The product we're talking about is Meiji's Hello Panda. But while these delicious cookies originate from a Japanese food company, they're actually not being distributed in the country.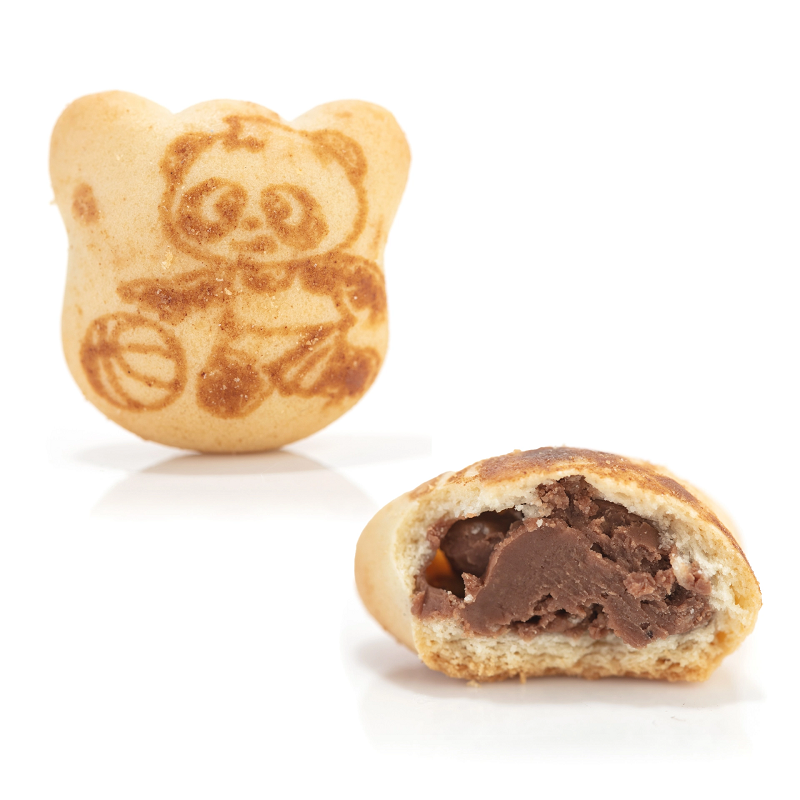 Hello Panda Cookies
Is Hello Panda Japanese?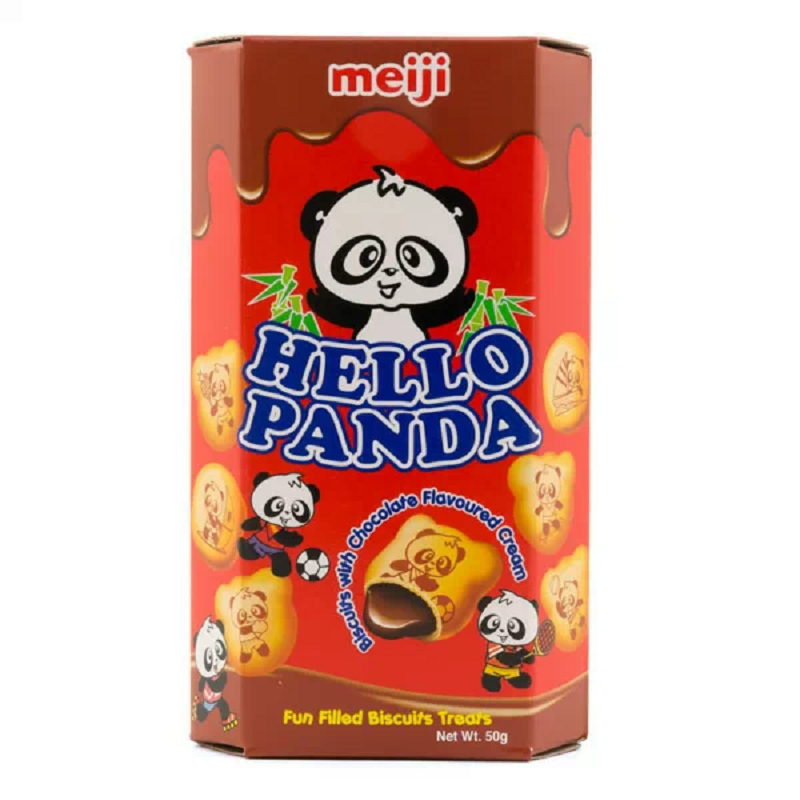 The typical Hello Panda packaging
Yes, it is. Hello Panda was released in Japan in 1979. Back then, these were famous among school children in the land of the rising sun. Aside from chocolate, they come in flavors like strawberry, vanilla, double chocolate, and matcha green tea. The cookies are packaged in a hexagonal box. Some countries sell them in small aluminum pouch packs.
Is Hello Panda discontinued?
While it's no longer as prominent in Japan back in the day, the production of these cream-filled cookies still continues. Check your local supermarket or Asian grocery stores as they're probably being sold there.
Why is Hello Panda not sold in Japan?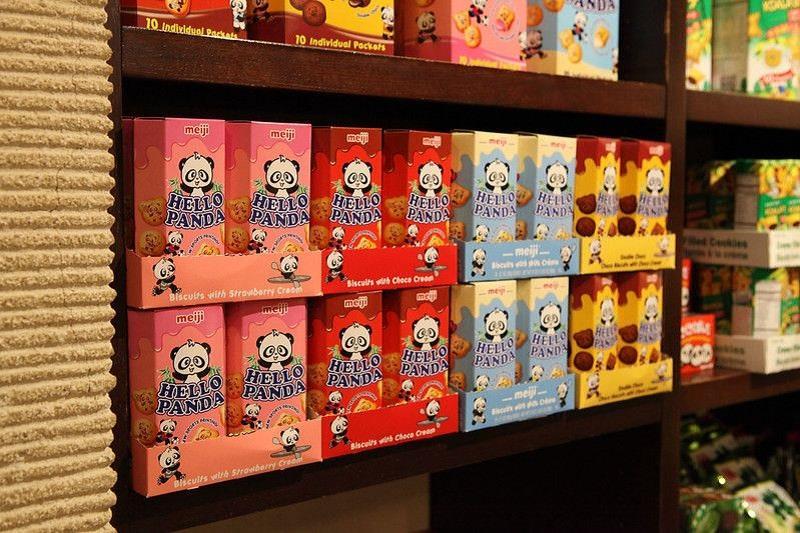 Hello Panda sold in a store
Meiji never revealed the reason why they stopped selling this product locally. The company started the production of these animal cookies outside of Japan. To be specific, these countries are Singapore (where the first Meiji Seika operations outside of Japan was established) and Indonesia. Hello Panda was eventually exported around the world because it soared in popularity.
You'll see them in stores if you live in Australia, the UK, the US, some parts of Europe, and some Southeast Asian countries.
You'll find Koala's March (コアラのマーチ) by Lotte if you're looking for something similar in Japan. Released in 1984, it dominated the animal cookie market in the country. As the name suggests, cute koalas are printed on the shortbread layer.
Where to Buy Hello Panda Cookies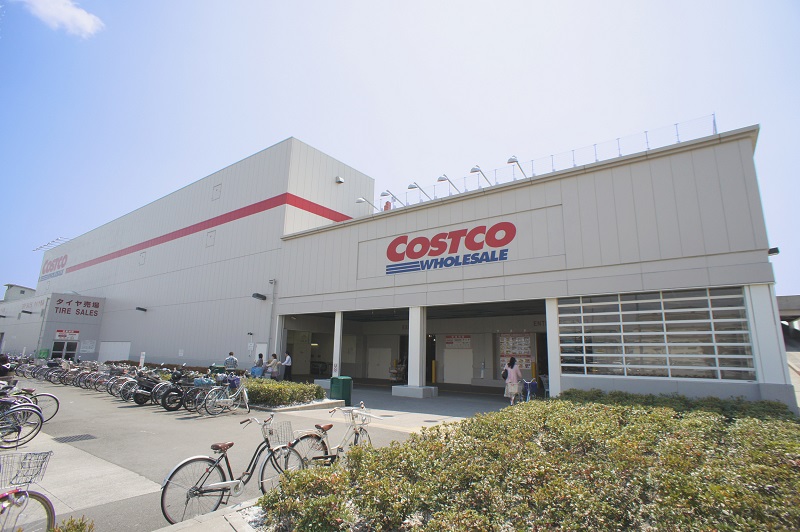 Costco brought back Hello Panda to Japanese shores.
While you can't find Hello Panda in regular grocery stores and convenience stores in Japan, you can still buy them in a number of places. Costco, in particular, carries Meiji's Hello Panda. And if you live in the countries we've mentioned above, we're quite sure your local store is selling them.
They're great snacks for kids during recess. And Hello Panda is not just for kids. The flavors are something that adults can enjoy as well. Since they're served in bite-size pieces, they can be a bit addictive. Just don't indulge too much because a small bag of cookies already contains 110 calories.
What are Other Japanese Chocolate Panda Cookies Sold in Japan?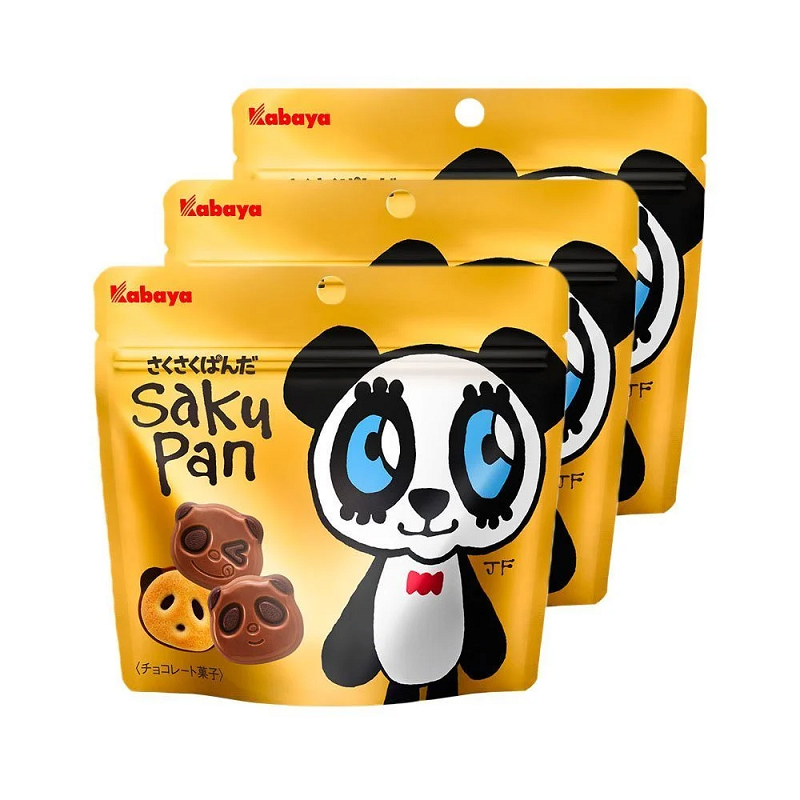 Saku Saku Panda by Kabaya
Pandas are so cute that we want to see them depicted on our snacks too. So if you're looking for another Japanese chocolate panda cookie option, why not try and look for a snack named Saku Saku Panda (さくさくぱんだ )? If you're in Japan, you can easily find them in convenience stores and supermarkets.
Saku Saku Panda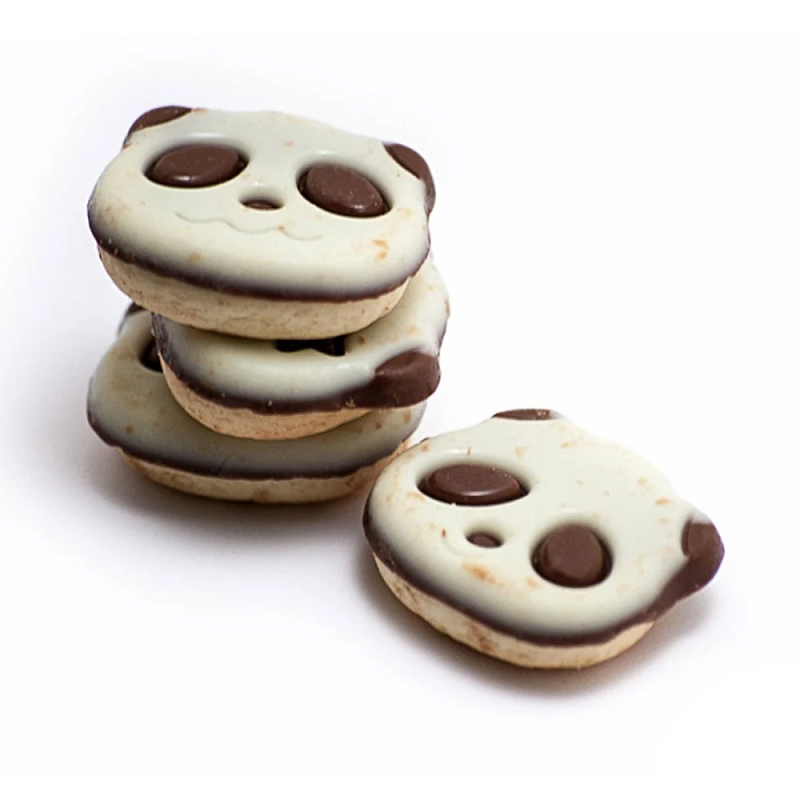 Saku Saku Panda cookies up close
Japanese confectionery company Kabaya released Saku Saku Panda in 1996. Just like most cookies, it comes in different flavors. The staples are Dark & Milk Chocolate, Roasted Almond & Cacao, and Family Package (white chocolate flavor).
The term saku saku (さくさく) means crunchy. Just from its name, you can already expect a crispy texture when you munch on its biscuit. Its crispiness is nearly similar to TimTams.
Its maker, Kabaya, was founded in 1946. They are known for manufacturing other Japanese snacks and sweets like Sebon Star, Pureral Gummy, and more.
The company also does collaborations, and the latest one is with Jujutsu Kaisen. Aside from their regular panda faces, they added 10 more featuring 'Panda' from the anime. The collaboration package comes with metallic stickers.
The Anatomy of a Saku Saku Panda Cookie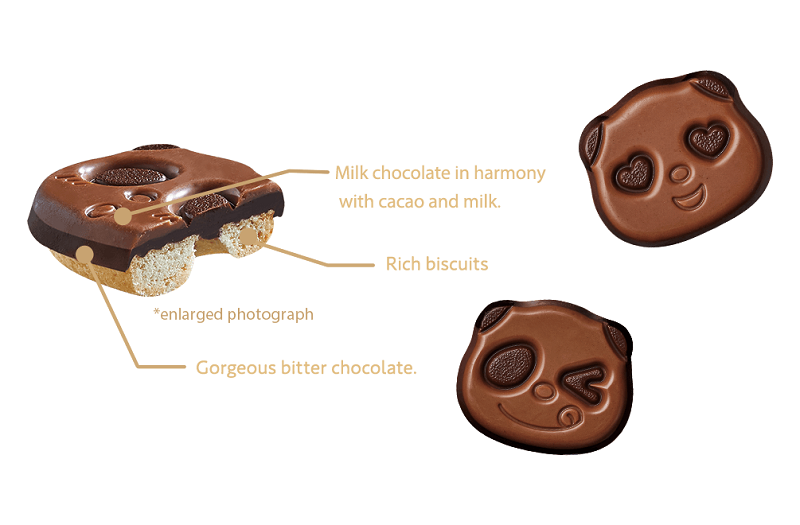 Kabaya details what comes in a bite of a Saku Saku Panda cookie
The Japanese food company does a good job of balancing the sweetness of their dark and milk chocolate-flavored panda cookies. Its topmost layer is made of milk chocolate. Underneath it is the dark chocolate layer, which extends to the eyes and ears of the panda. Finally, the bottom part is a crispy biscuit to satisfy your cravings for a crunchy snack.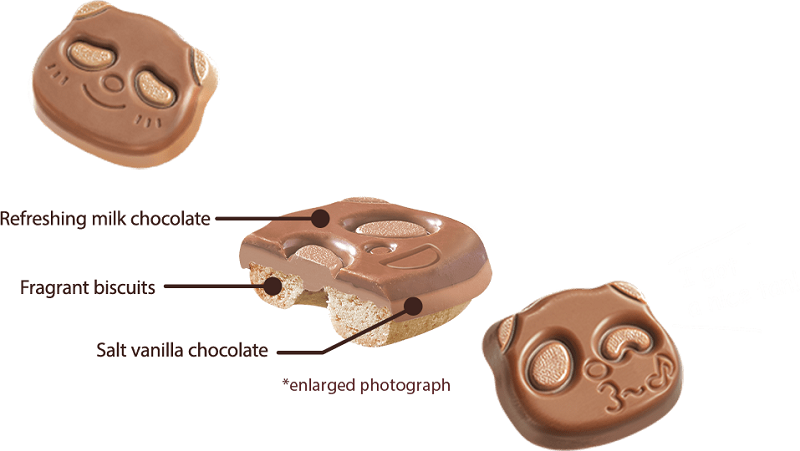 If you love pralines, get the Roasted Almond & Cacao flavor.
The roasted almond and cacao flavor has the same anatomy. It is topped with chocolate with almond praline, underneath is a milk chocolate layer, giving you an aroma of cacao. Then the bottom is its rich-flavored biscuit.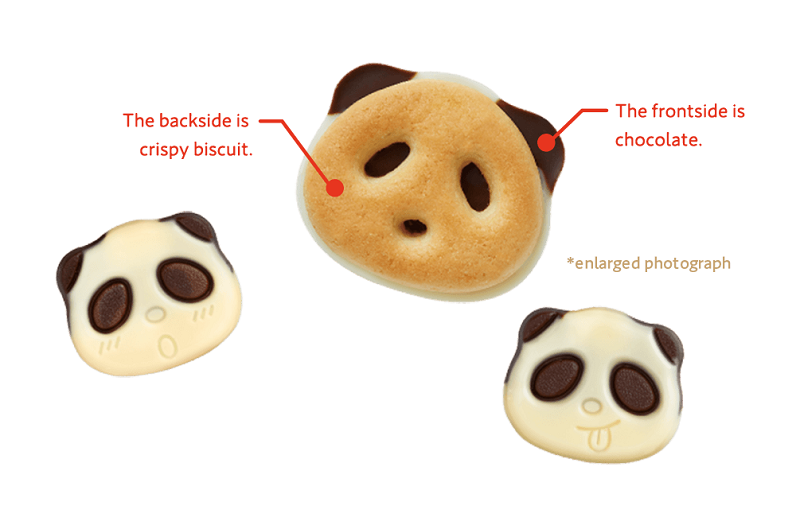 Saku Saku Panda Family Package
The Family Package combines white chocolate with the company's signature panda biscuit. This is a larger package that contains 6 packs weighing 17 grams each. You get to see all 70 expressions of the panda when you buy this one.
Both sides of these cookies are shaped like the face of a panda. The chocolate side features different expressions, while the biscuit side is uniform with all the cookies in the package. There are other flavors too, which include Kyoto Uji Matcha, Strawberry, and more. If you're purchasing from your country's online store, what you'll easily find are the three staple variants.
Conclusion
When you're touring Japan and want to try out the local snacks, the chocolate panda cookies you'll likely find in supermarkets and convenience stores are Saku Saku Panda.
The popular snack, Hello Panda, may be available overseas, but if you ask the locals where to find one, they probably don't know how to answer as it's not being distributed in the country. Some people will point you to Costco, though.