When you're in the land of the rising sun, looking for the most delicious Japanese cookies, make the supermarket your next stop. There's a whole section dedicated to these delectable snacks.
In this post, we will explore the top 15 Japanese cookies and biscuits you can easily buy from the country's local grocery stores. From the goodies that kids can appreciate to classic chocolate chip cookies with a twist, you'll find a variety from this list. We've also featured different popular and trusted Japanese cookie brands.
Top 15: Mr. Ito ChocoChips
Mr. Ito ChocoChips Review
This chocolate chip cookie is lightly textured and finished with an aroma of cinnamon. The long-standing product is typically sold in boxes of 15 cookies. If you're not a fan of cookie crumble falling off your hands, a bite-size version is also available. These cookies are great in combination with tea. Children will also love it.
Top 14: Nomura Millet Biscuits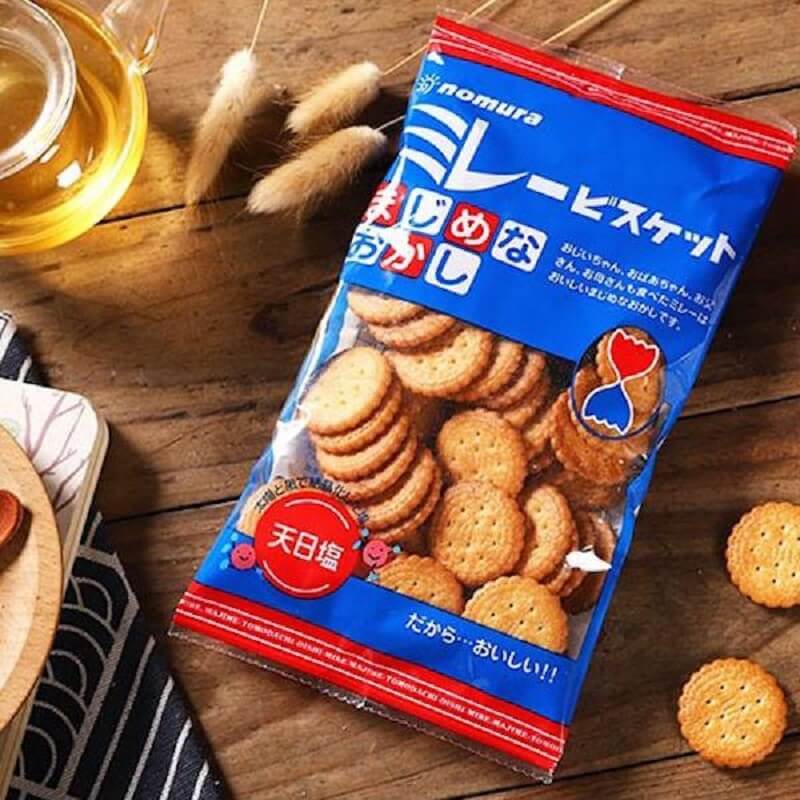 Adults will quickly fall in love with the flavor of the Nomura Millet Biscuits because it has a balance of sweetness and saltiness. Compared with most of the snacks on this list, this is on the hard side. It is probably why a piece of this biscuit is bite-sized.
According to people who have tried this snack, once you start eating one, you just can't stop! A piece of a Millet Biscuit is calorie-rich, so you need to be careful not to eat too much.
Top 13: Morinaga Moonlight Cookie
Morinaga Moonlight Cookie Unboxing
If you're looking for the classic sweet and buttery flavor from a cookie, the Morinaga Moonlight Cookie is the way to go. It may be crispy. Yet, the cookie features a light consistency that melts in your mouth. You can also taste a rich egg flavor coming from this delicious snack.
Top 12: Fujiya Country Ma'am Vanilla and Cocoa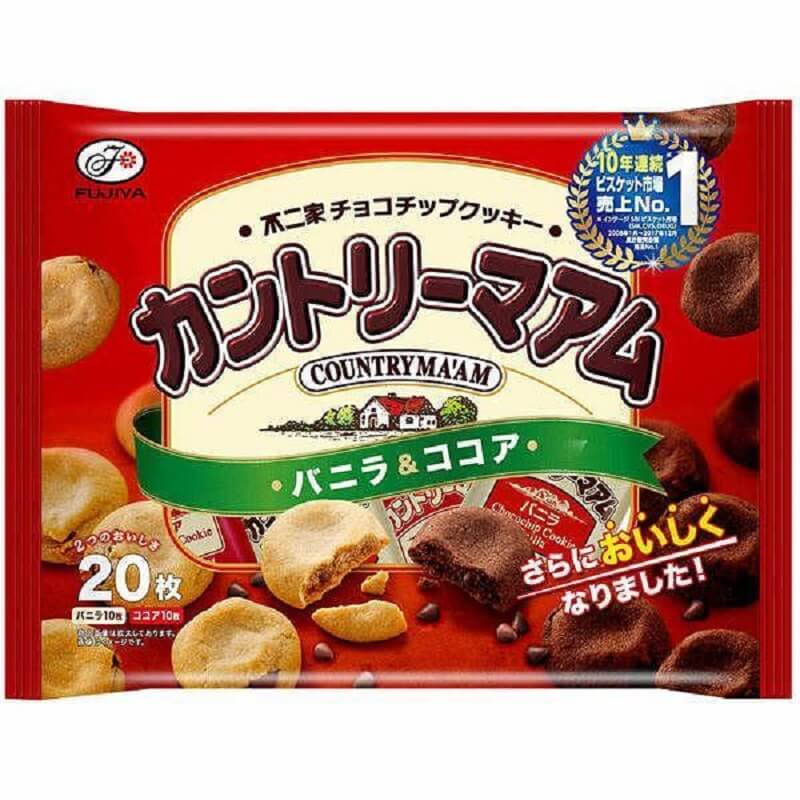 Fujiya knows that two are better than one. So they brought the Fujiya Country Ma'am Vanilla and Cocoa so you'll enjoy two flavors in one package. The standard bag consists of 20 pieces. You get half vanilla and half cocoa cookies. To improve the taste, pop it in the microwave and serve it warm.
Top 11: Bourbon Alfort Mini Chocolate
Unboxing the Bourbon Alfort Mini Chocolate
Another bite-sized delight, the Bourbon Alfort Mini Chocolate combines a whole-grain biscuit with milk chocolate etched with a beautiful design of an old sailboat. The product also has other flavors including Japanese regional flavors, matcha, and white chocolate. Pair this snack with either coffee or tea.
Top 10: Fujiya Country Ma'am Chocochip Cookies
According to a reviewer, it's close to a homemade cookie.
The Fujiya Country Ma'am Chocochip Cookies is a different flavor of the popular Japanese snack. It is crunchy on the outside and moist and soft within. The company sources its cacao from Ecuador, giving it an aromatic touch. Just like the other Country Ma'am cookies, you can also serve this warm.
Top 9: Tohato Salty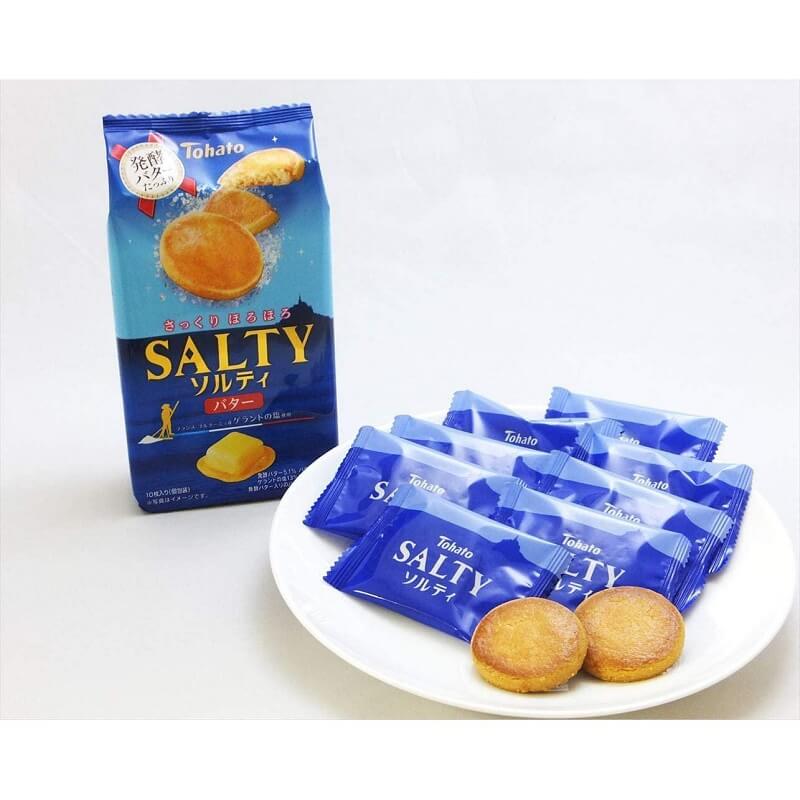 Tohato Salty is a butter cookie enhanced by the flavor of salt. The snack company uses fermented butter and the Guérande sea salt sourced from Bretagne, France. With one bite, you'll be treated to a light and soft consistency. This is also a melt-in-your-mouth cookie that gives you a pleasant butter flavor.
Top 8: Morinaga Marie Biscuit
An unboxing of the Morinaga Marie Biscuit. From time to time, you'll see different box designs because the company does collaborations.
If there's one product that almost every Japanese person has eaten, it would be the Morinaga Marie Biscuit. Made using the classic recipe of the world-famous biscuit, you'll enjoy the taste of milk with this treat. You can never go wrong with this biscuit when you're looking for a snack that children will love.
Top 7: Bourbon Choco & Coffee Biscuits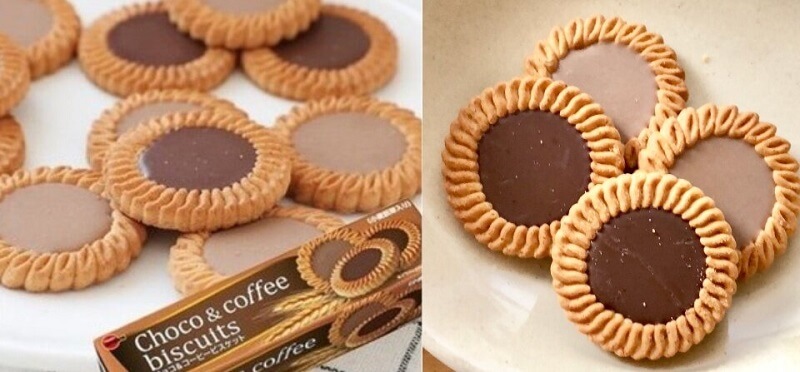 The Bourbon Choco & Coffee Biscuits are perfect for adults with a sweet tooth. In just one package, you get both chocolate-filled and coffee-filled biscuits. It is notable for its round shape and wavy edges. Indulge in this snack and pair it with juice, tea, milk, or hot chocolate. You'll love these as a dessert as well.
Top 6: Morinaga Choice Biscuit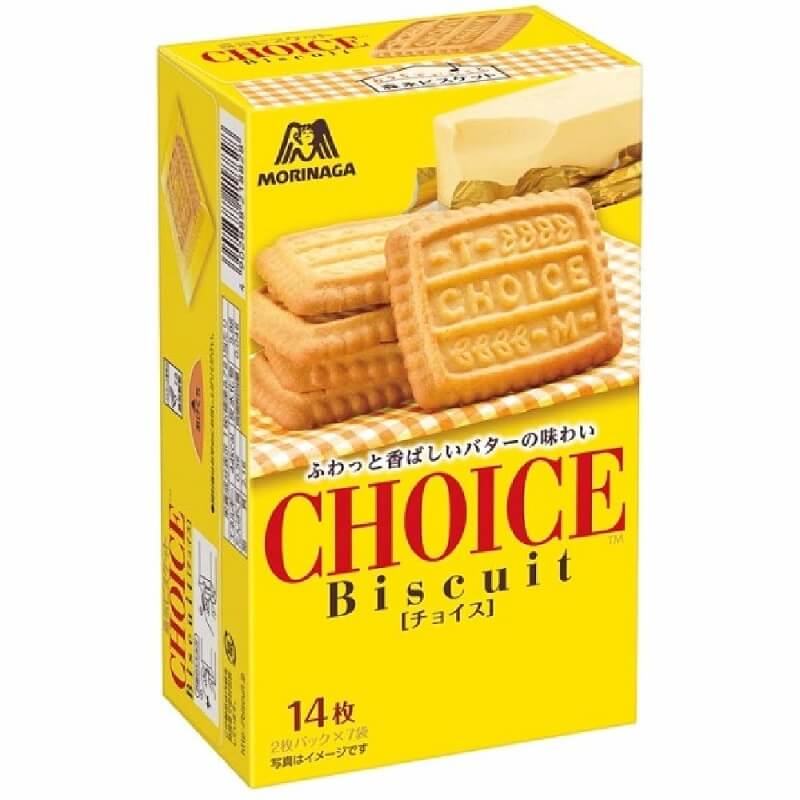 The Morinaga Choice Biscuit is yet another buttery treat on this list. These rectangular delights are embossed with the letters "T" and "M," representing the company founder's name, Taichiro Morinaga. It has a crumbly texture that can be easily enjoyed by both children and adults.
Top 5: Bourbon Rumando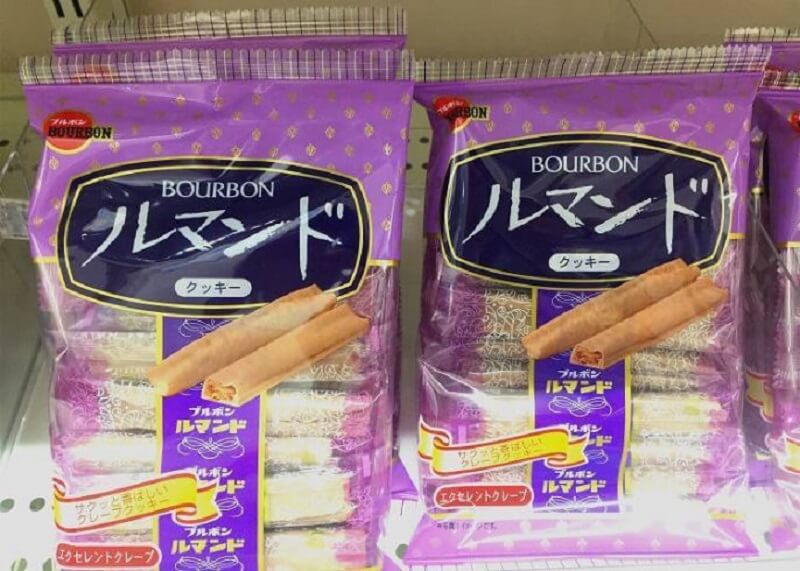 Have you ever heard of crepe cookies? If you want to try one, buy the Bourbon Rumando from the supermarket. It feels like biting on a wafer because of its layers that come with chocolate filling. As you can expect from a crepe, it has a smooth mouthfeel. Its crunch is just right. These cookies are perfect for quick breaks because they are individually wrapped and easy to eat.
Top 4: Ginbis Tabekko Dobutsu
Tasting the Ginbis Tabekko Dobutsu
If you're looking for the perfect Japanese cookies for kids, you can never go wrong with the Ginbis Tabekko Dobutsu. The packaging, which features an illustration of adorable and colorful animals, will quickly catch the attention of kids. What's more, the cookies themselves have cute shapes. Since it comes with the names of the animals on every cookie, snack times with kids can turn into a learning session too.
Top 3: Glico Sunao Soy Milk Butter Cookies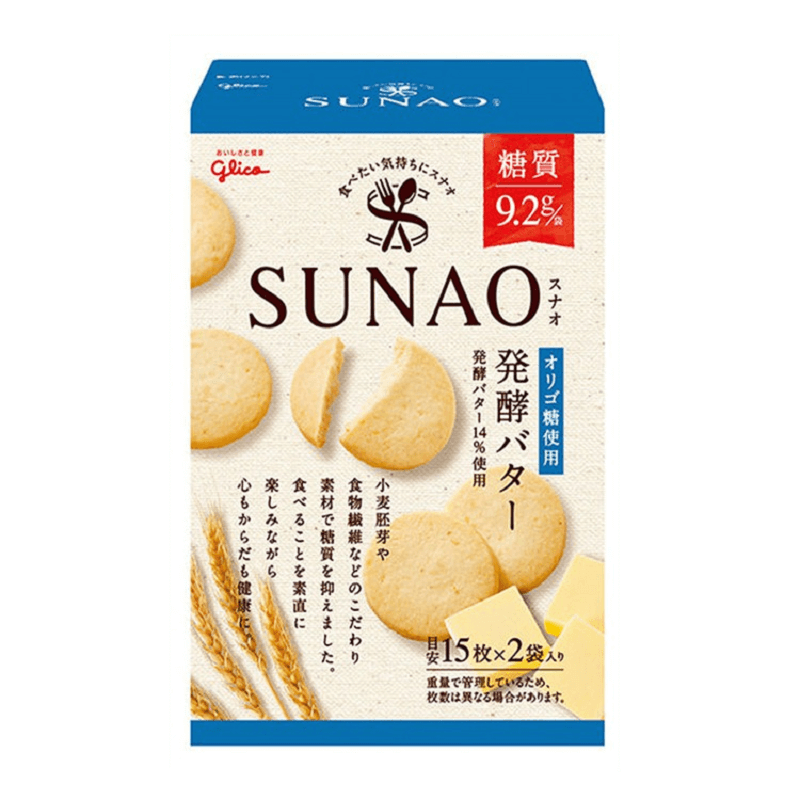 Who says you can't indulge in cookies when you're on a diet? With the Glico Sunao Soy Milk Butter Cookies, you can finally enjoy great-tasting cookies without worrying about the calories too much. Glico's Sunao line uses special ingredients to achieve a rich flavor while lessening sugar and calories. These include corn-sourced dietary fiber and soy milk.
Top 2: Glico Bisco
Unboxing the Glico Bisco
Glico Bisco is the quintessential kids' snack in Japan. Back in 1933, this product was a groundbreaking creation because the biscuits had yeast in them. It comes with lactic acid bacteria that is easy on the stomach. This is the very ingredient that makes the Bisco suitable for the young ones. The young at heart can enjoy this delicious cream sandwich as well.
Top 1: Morinaga Chocochips Cookie
Unboxing the Morinaga Choco Chips
Topping our list of the best Japanese cookies is the Morinaga Choco Chips. It features a satisfying amount of smooth chocolate. You'll be treated to a light and crisp dough once you take a bite. According to Morinaga, they created the chocolate chips in such a way that they wouldn't harden during the baking process.
Have you chosen which ones to buy at the supermarket? Most products on this list are household names in the country. We hope this list gives you an idea about the best Japanese cookies to buy.