We've always been happy we could offer free worldwide shipping to ZenPop customers! However, due to the global pandemic, Japan Post has suspended the main services that we rely on to affordably ship your packs.
For the time being, we are able to use an alternative shipping method for certain countries, but there are some countries we still can not ship to at this time. We hope to resume normal shipping as soon as possible, but until then, we have an option for those that live in a restricted country.
As of today, all of our current packs are available on our parent site, ZenMarket. As shipping is offered separately, there may be an acceptable option for you, including UPS, FedEx and DHL.
The ZenMarket site and checkout is different to ours, so please follow this detailed step-by-step guide for your convenience.
How to Order a ZenPop Pack on ZenMarket
1. Create your account with ZenMarket
Visit zenmarket.jp to create your account.
You can change your preferred language and display currency in the top left hand corner of the page.
2. Choose your ZenPop Pack
Visit ZenPop's store page to choose the ZenPop Pack you wish to purchase and add it to your cart.
Previous and current ZenPop Packs are available as a one-time purchase (no monthly subscription). Prices are less than on our website, as shipping is not included.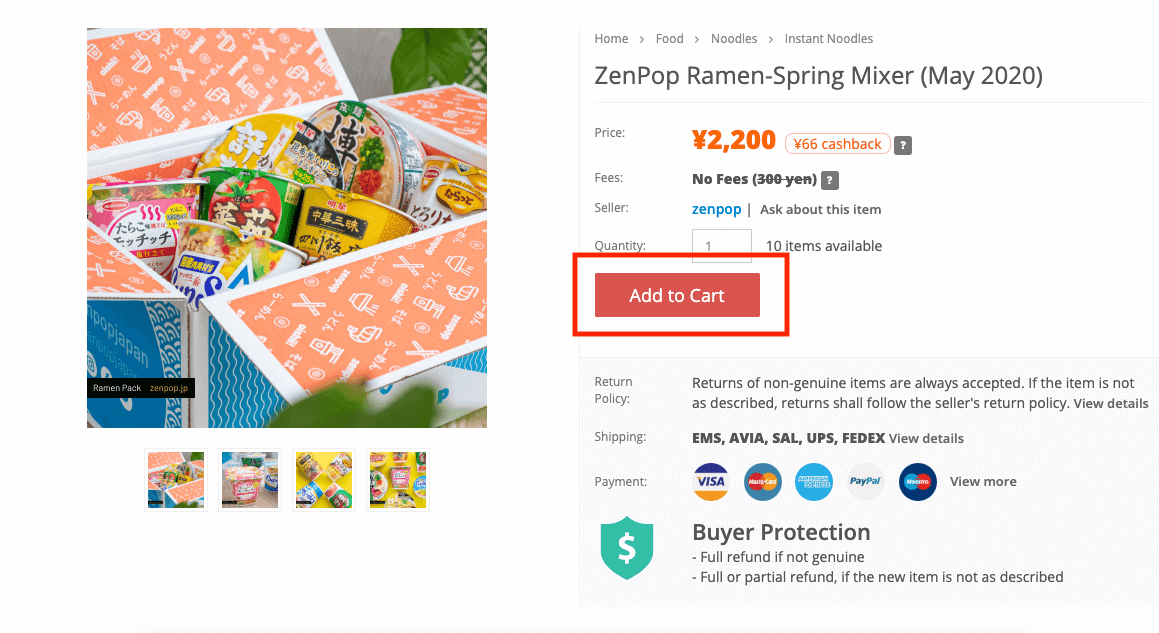 *Please note that the price listed on the product page does not include shipping.
To get a shipping estimate, use ZenMarket's shipping calculator. You will finalize shipping in Step 4.
3. Pay for your ZenPop Pack
Go to My Account and select 'Pay' for your item.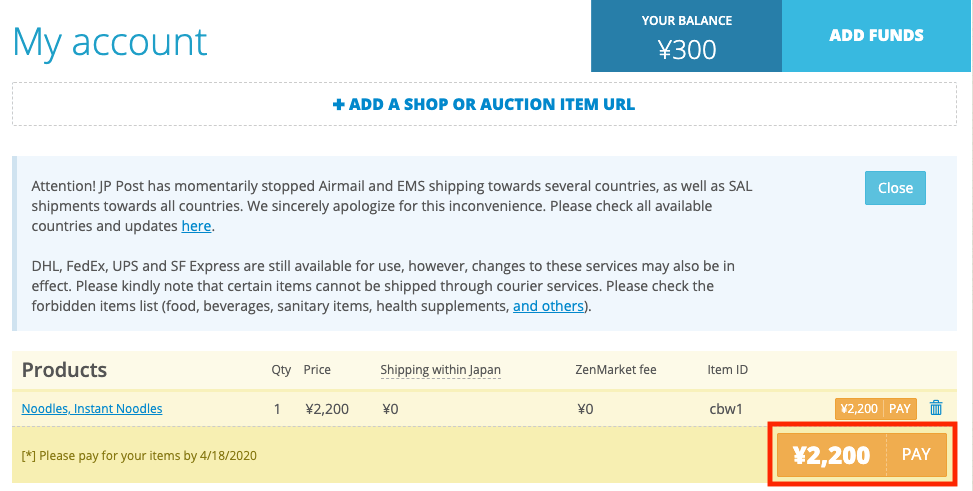 In order to pay you will first need to add funds to your ZenMarket account.
You can add funds via credit or debit cards, UnionPay, PayPal, as well as a number of other payment gateways and even cryptocurrency.
We recommend you add funds to cover the item and shipping estimate to save on the deposit fee. Any unused funds can be withdrawn.*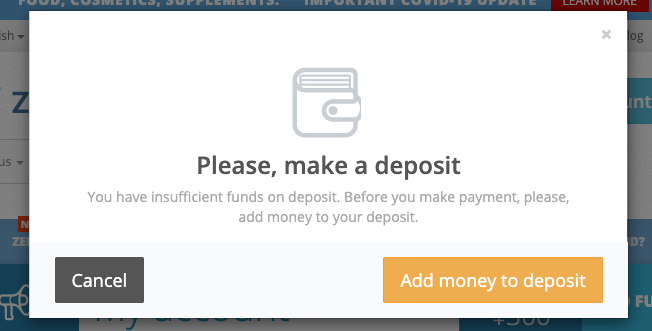 *ZenMarket uses a deposit system. Your funds are used to pay for products, shipping, and any additional services ZenMarket offers. Unused funds can be withdrawn at any time at no cost. Find out more
4. Pay for Shipping
You're almost there!
ZenMarket will confirm your item is available, once they do you can then create a package and choose your shipping method.
If you order more than one ZenPop pack you can choose to ship them together (or anything else you may purchase from ZenMarket).
Once it has been packed, you'll get an email asking you to pay for international shipping through your account.
All parcels include tracking for a stress-free online shopping experience.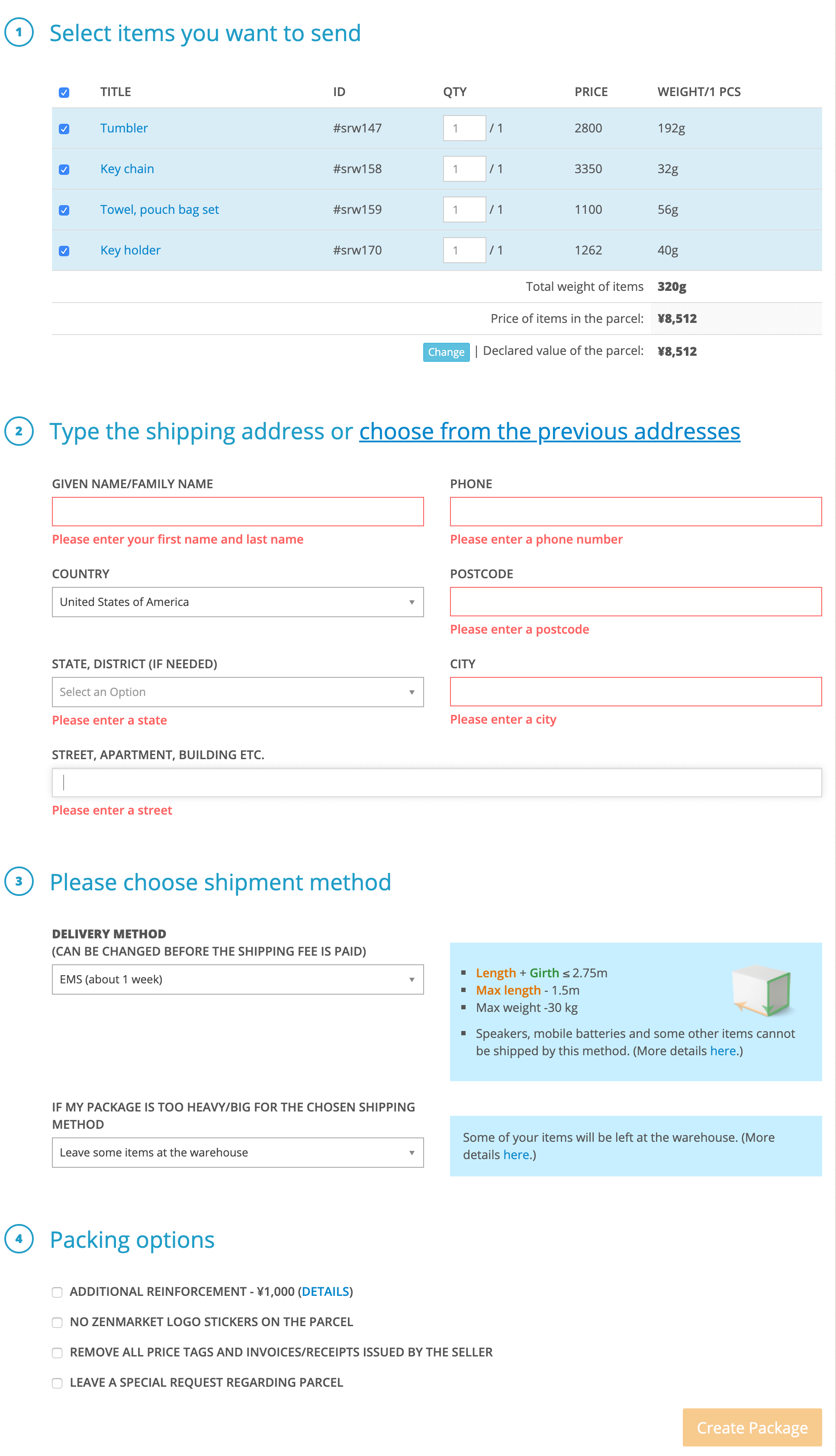 If you have any questions about ordering a ZenPop Pack on ZenMarket, please do not hesitate to contact us.
Follow #zenpopjapan