The end of the year is fast approaching, which is good news for anime fans, as with it comes the seasonal Fall Anime!
With so many different shows coming out this year, there's a lot to consider when deciding which anime series to follow for the season. After all, we can't spend all our time watching anime!
From new anime titles to tried and true genres to recurring franchises like My Hero Academia and Food Wars!, the new anime season is certainly going to get very exciting.
There are lots of popular anime series out there, but we can't mention (or watch) them all! So here's the top 5 Japanese animation we're watching this fall.
1. My Hero Academia Season 4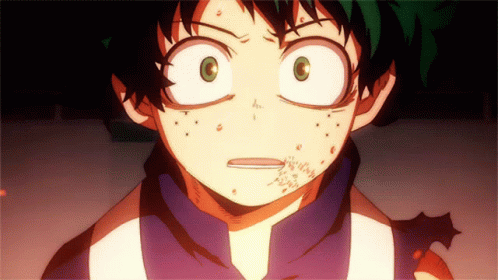 If you haven't yet watched My Hero Academia, you're missing out on one of the current most popular anime genres, shounen!
It follows the protagonist Izuku "Deku" Midoriya, a boy born without superpowers, called quirks, but dreams about becoming a hero. When he receives the All For One power from his hero All Might, his dreams can finally be realized.
He attends the prestigious U.A. High School, and together with his friends continues striving to be a hero in spite of his past. The cast is made up of several differing personalities that make sure there's never a dull moment in class 1-A!
In the interest of avoiding spoilers, we won't say much about the fourth season other than it will certainly put our favorites to the test on their quest to become true heroes!
Japanese anime title: Boku no Hero Academia
2. Food Wars! The Fourth Plate
Source: Food Wars: Shokugeki no Soma! (Twitter)
Another series getting its fourth season and continuation is Shokugeki no Souma, also known as Food Wars!
If you've never seen Food Wars, it revolves around a teenage boy named Souma Yukihira, who aspires to follow in the footsteps of his father and become a full-time chef. He enrolls at the prestigious Toktsuki Saryo Culinary Institute, where he faces challenge after challenge as he competes with other students in "food competitions" called Shokugeki.
The thing about Food Wars that gets us most excited is the food! We find that every time food is shown in an anime, it looks impossibly delicious! Do you agree? Even something as simple as furikake (a Japanese seasoning sprinkled on top of cooked rice) is taken to the next level!
And, if you're feeling hungry, why not check out one of our food packs - Ramen, Sweets or Ramen + Sweets Mix?
Japanese anime title: Shokugeki no Souma Season 4
3. Fate/Grand Order: Absolute Demonic Front - Babylonia
Source: Fate/Grand Order USA (Twitter)
Fate/Grand Order is a popular mobile game in Japan that was also localized in the US two years ago. The main story arc is divided into several chapters, where you play as the protagonist following a quest to save the world as the last surviving Master of Chaldea.
The Absolute Demonic Front - Babylonia is one chapter of the story written by Kinoko Nasu, the creator of the Fate franchise. The protagonist, Ritsuka Fujimaru with his servant Mashu, travel to the ancient city of Uruk. There, they discover the city is endangered by the Three Goddess Alliance and they must enlist the help of several heroic spirits from all throughout history, including the great King Gilgamesh.
Having played the game, the fight scenes are what we're most excited to see rendered in animation. After all, this is a battle to save the world!
Japanese anime title: Fate/Grand Order: Zettai Majuu Sensen Babylonia
4. Stars Align
Source: Hoshiai no Sora (Twitter)
Stars Align is a sports anime with a coming of age story. It centers around a high-school's soft tennis club, which is struggling to keep afloat due to a lack of members, motivation and talent. The protagonist, Maki, is roped into the club because of his athletic ability, although he's never even played soft tennis!
It may seem like any other generic sports anime at first glance, but Stars Align covers darker tones and real world issues. There is no magic special ability that somebody has that carries the team to victory. Each character on the team is complex, and the development that they go through together as a club, and later as friends, is sure to lead to their success.
If you're looking for a great character-driven story, we definitely recommend Stars Align!
Japanese anime title: Hoshiai No Sora
5. BEASTARS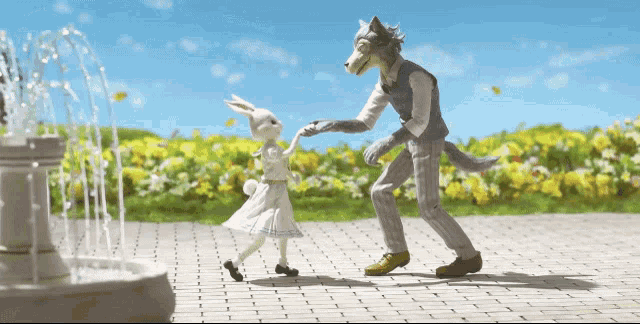 BEASTARS has an eccentric, anthropomorphic animal art style, but don't be fooled by the fluffy bunnies and friendly deer! The manga series won several awards, including the Manga Taishou award in 2018 and Best Shounen Manga at the Kodansha Manga Awards.
The series follows Legoshi, a gray wolf, who must come to terms with his feral instincts. After the death of the alpaca Tem, tensions between carnivores and herbivores begin to rise. Legoshi is definitely a lovable guy, but there's the threat of his predatory instincts always looming around the corner. He remains caught between his nature as a wolf and his other desires, quiet personality, and complicated feelings for his classmates.
This drama definitely leaves you hungry for more after every episode.
You can watch most of these shows through Crunchyroll and Funimation.
So, what do you think about the current Fall Anime season?
Have we given you any ideas for shows to watch, or do you have any suggestions for us that we haven't mentioned yet?
Rest assured, the current anime scene is always full of surprises and we can't wait to see what it has in store for us!
ZenPlus: 7 Christmas Presents for Gamers
Level up any gamers' special day with the best gifts this year. ZenPlus has scoured the internet for the coolest gaming presents from Japan, so you don't have to. Check out their gift guide now.
Follow us #zenpopjapan
This blog was written by Sam: Sam is a university student interested in everything in otaku culture, from video games to anime. Growing up, she spent several hours in front of the TV watching mahou shoujo shows, and now binges entire seasons of anime within in a few hours. She loves to attend conventions in cosplay and always stops to take pictures of stray cats.