We love Japan's onsen or "hot spring" culture. ♨️ And with over 100 active volcanoes, Japan has more than enough thermal activity to heat the country's nearly 3,000 hot spring areas!
In order to qualify as an onsen, the water must be over 25℃ and contain one or more of nineteen minerals, such as bicarbonate soda, radon or sulphur.
The quality of water at each onsen is unique, some hot springs may look cloudy and milky, while others may smell of rotten eggs! Different onsen purport to have different healing benefits, as specific minerals may ease certain aches and pains, hydrate your skin and so on.
One of the best ways to experience Japan's hot springs is through open-air baths called rotenburo. The word rotenburo comes from 露 (ro) meaning "exposed," 天 (ten), meaning "sky," and "お風呂 (ofuro) meaning "bath." Many popular rotenburo are set in scenic locations, so you can enjoy a view of the mountains, river or ocean as you soak!
Get ready to relax and unwind, as we share with you our favorite 4 rotenburo around Japan.
You'll want to make sure you add each of these hot springs to your bucket list for when you can next travel to Japan!
1. Saki no Yu Onsen, Shirahama Onsen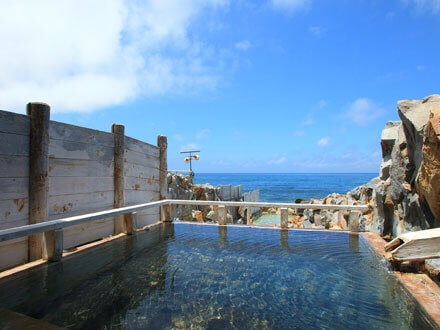 Shirahama Onsen is said to be Japan's oldest hot spring towns. They have more than one type of spring, including hypertonic and alkalescent waters that are said to ease muscle and joint pains. Part of the fun of going to Shirahama Onsen is bath-hopping, so you can experience the different types of spring water.
Saki no Yu is a special rotenburo that has an amazing view of the Pacific Ocean, around 10 meters away from the open air bath itself. It is the only remaining water reservoir out of the seven baths on the coast called the yuzaki-nana-yu. You can not only enjoy the relaxing sea breeze, but also the beautiful view of the rock formations and the sound of the crashing waves.
2. Hottarakashi Onsen, Kofu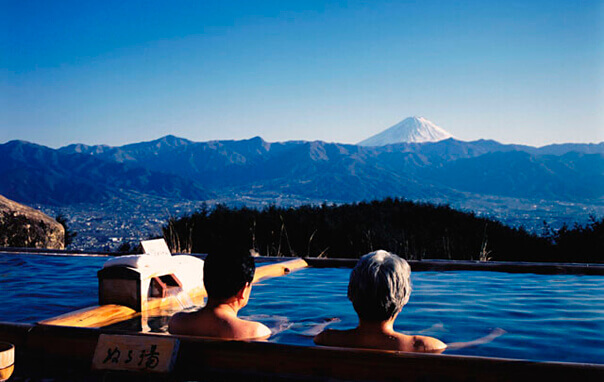 Hottarakashi Onsen is a public hot spring located in Kofu City, Yamanashi Prefecture.
Kofu is surrounded by mountains on all four sides, most notably with Mount Fuji at its south end. This rotenburo is famous for its view of the Kofu Plain, and even of Mount Fuji itself!
The onsen itself is open from before sunrise up until after dark, boasting both beautiful sunrise views and exciting nighttime scenery. The two separate baths are called the "Kocchi no Yu (Here Bath)" and "Acchi no Yu (There Bath) and offer different views due to their positions on the mountainside. The water also has high alkali content, which is great for the skin!
3. Arima Onsen, Kobe
Located in Kobe, Arima Onsen is a hot spring town located amongst natural mountains. It is one of Japan's oldest hot spring resorts and is famous for the two types of spring waters: Kinsen (gold water) which is rich in iron, and Ginsen (silver water) which is rich in radium and carbonate. These are said to be good for the skin and greatly ease muscle pain.
Arima Onsen is also a curious geological site, as Arima's spring water comes from ancient seawater more than 60km below the ground. The variety in water types and temperatures in Arima means that there's something for everyone!
There are several ryokan (Japanese-style inns) that open up their baths to the public during the day, and two public bath houses. One of the more popular places is Taikou-no-Yu, a hot spring complex or "theme park" with 26 different bathing experiences, including a Golden Steam Bath and 6 open-air baths.
4. Myoban Onsen "Tsuru no Yu" and "Hebin-Yu", Beppu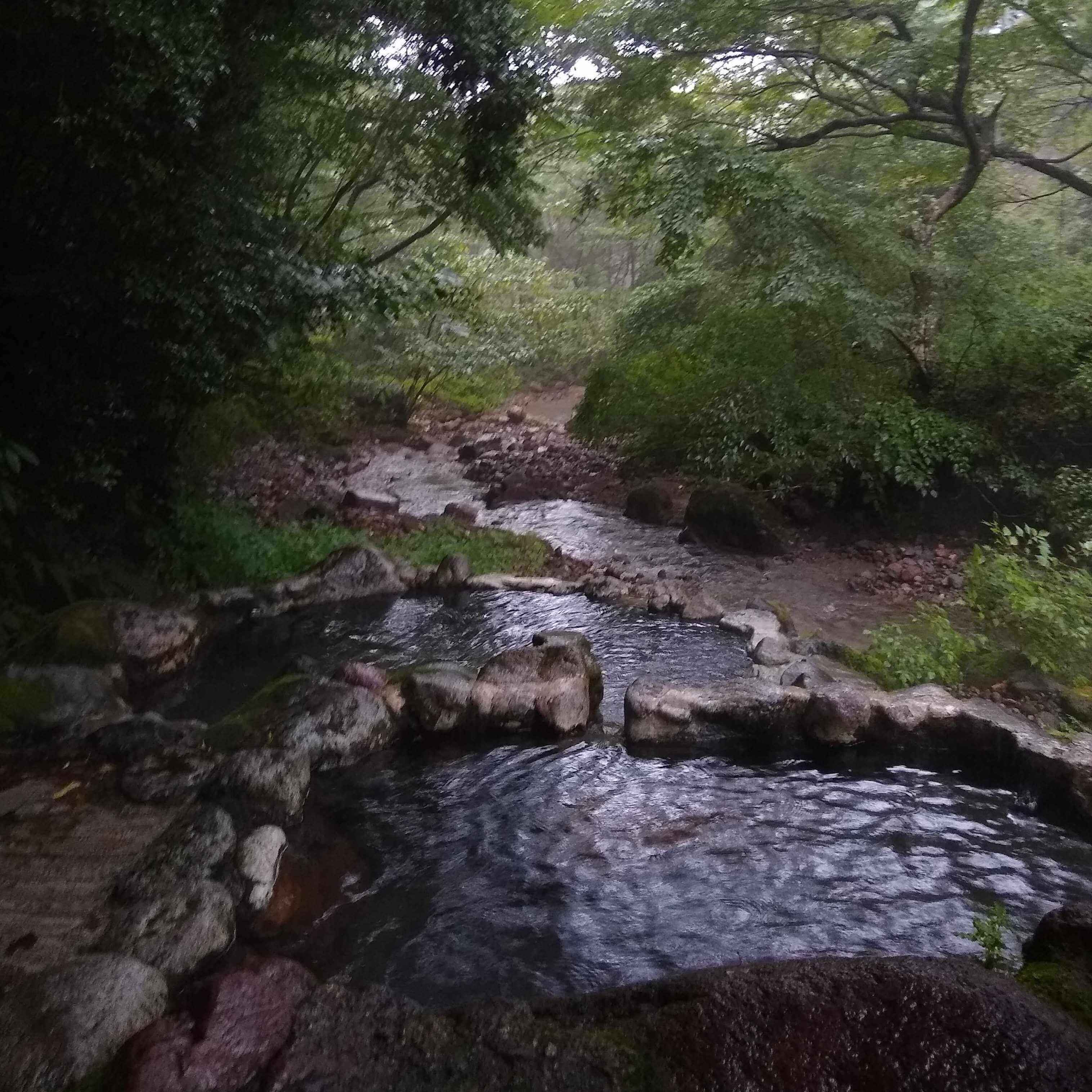 Beppu City in Oita Prefecture is famous for its onsens, bearing eight geothermal hot spots referred to as the eight hells of Beppu. One of these, Myoban Onsen, hosts Tsuru-no-Yu, one of the hottest springs in the Beppu area. Its waters carry a heavy sulphur odor and are rated highly both by locals and foreign tourists.
Nearby there is also Hebin-Yu, close to the river. Hebin-Yu has four baths in total, and its waters run extremely clear.
These mixed-gender rotenburo are maintained by local volunteers and are natural open-air baths. You can see directly where the water flows from the hot springs. The area is extremely relaxing and tranquil, and is well worth the trek for onsen enthusiasts!
Are you interested in relaxing in an onsen?
Japan's hot spring and bath culture is extremely unique, and going to a rotenburo is a perfect way to enjoy the wonderful sights and sounds while taking a well deserved rest.
Not to mention the great skin and health benefits, too!
Follow us #zenpopjapan
This blog was written by Sam: Sam is a university student interested in everything in otaku culture, from video games to anime. Growing up, she spent several hours in front of the TV watching mahou shoujo shows, and now binges entire seasons of anime within in a few hours. She loves to attend conventions in cosplay and always stops to take pictures of stray cats.