Surprise a loved one with a fun and unique gift from Japan this holiday season!
With four subscription boxes to choose from, ZenPop is the perfect gift for Japanophiles, snack-aholics, ramen lovers, stationery addicts, candy cravers, and generally, anyone awesome!
Each of our Japanese subscription boxes are handpicked and packed in Osaka and shipped worldwide for free!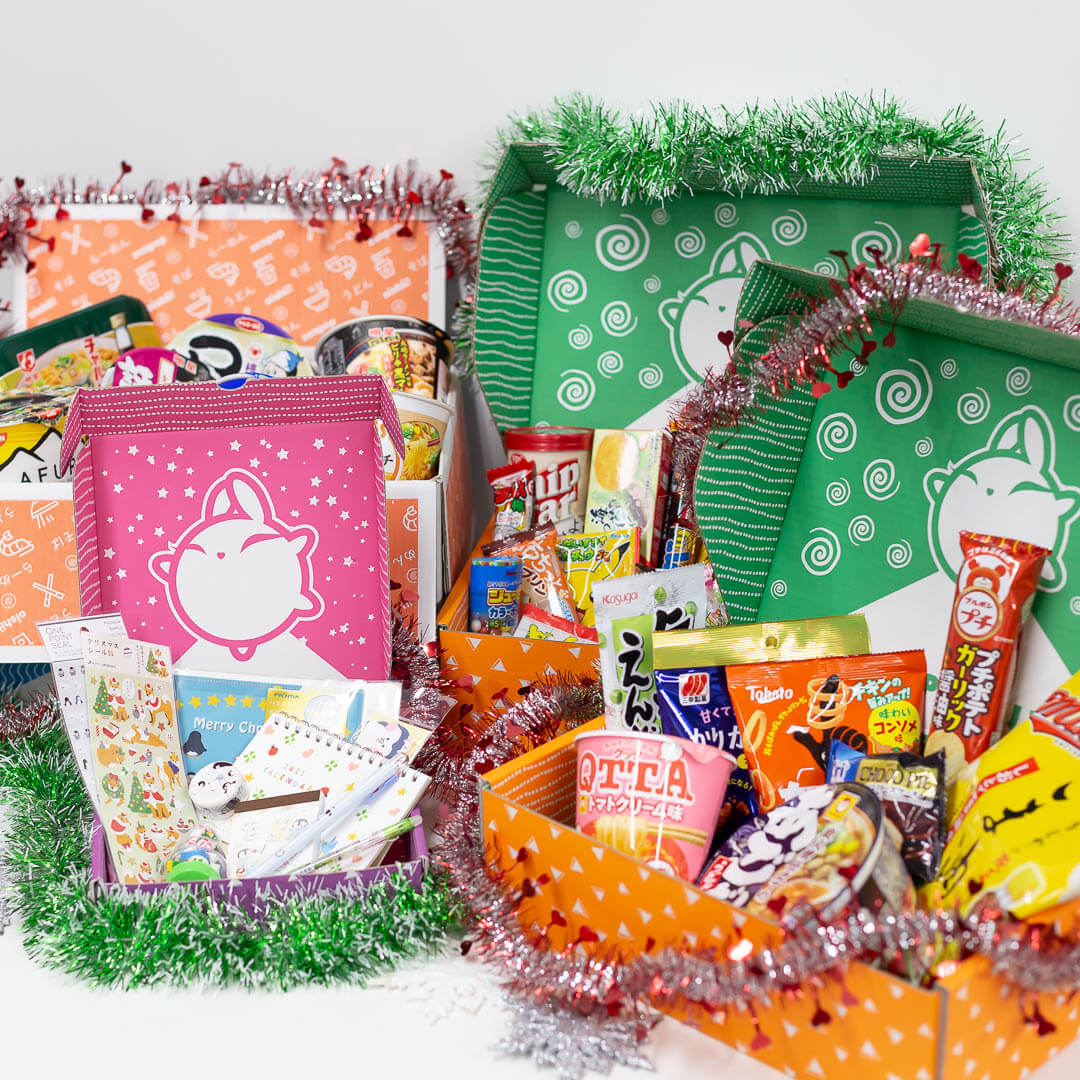 ZenPop's December Packs Theme: Happy Holidays
How to Gift a ZenPop Pack
It's easy to gift a ZenPop subscription box to your friends or family this holiday season.
Use promo code PERFECTGIFT to save $3 USD off any ZenPop Pack!
Choose a ZenPop Pack - Ramen, Sweets, Mix or Stationery
Click 'Give as Gift'
Select the subscription plan (1, 3, 6 or 12 months)
Enter the recipient's address
Make your one-time payment
Shipping is FREE to 49 countries!
Estimated delivery time is 2-6 weeks for most countries. Please read our latest shipping update to find out more.
Personalize your Gift with a Cute Card
All ZenPop Packs are sent with love!
Personalize your gift with a kawaii card!
Click to download the card template of your choice:
Send it as a digital card (in an email) or print and hand-deliver it (🐌-mail style!)
Merry Christmas
Sending You Love / Happy Holidays
Just For You
From Japan With Love
Happy Birthday
Follow us #zenpopjapan