This month, we're celebrating our third anniversary! 🎉
What started as a two-person team is now a team of six (Japanese, French, American, Australian, Indonesian and Ukrainian)! And we've gone from printing pack labels on our office computer, to our very own warehouse in Osaka, Japan.
We've had a BLAST over the last three years and have made so many great memories. And can't wait to make more!
Thank You To Our Awesome Supporters
To say thanks to YOU, we're having a huge month of prize giveaways. Check out the awesome prizes on offer and subscribe to ZenPop in October for your chance to win!
Highlights Reel: Three Years of ZenPop
April 2014
ZenMarket, our parent company, is founded in Japan by four non-Japanese entrepreneurs. Today, ZenMarket employs 108 staff domestically (70% Japanese and 30% non-Japanese) and offers its website in 10 different languages.
October 2016
ZenPop launches with four debut subscription boxes - Sweets, Ramen, Stationery and Beauty!
The very first ZenPop Ramen subscription box is shipped...to Latvia!
The view from our first office in Suita, Osaka
February 2017
We introduce a Ramen + Sweets Mix Pack - the perfect choice for lovers of sweet and savory!
March 2017
We ship our 1,000th pack (Kawaii Japan Stationery Pack) to the USA
July 2017
Plush toys of our mascot are created. If you're lucky, you might find one in your pack one day!
Our cute new plush toys arrive!
August 2017
We ask you to name our mascot! You choose 'Luna' because 1) she looks like the moon, 2) there is a Japanese legend told about the rabbit in the moon, 3) she was born in autumn, the season for moon-viewing, and 4) full moon can be related to Zen!
December 2017
ZenPlus launches, where you'll find some of our old packs at a discount.
February 2018
ZenPop moves to a bigger warehouse in the outer suburbs of Osaka. The area is famous for having a 700-year-old tree growing in the train station!
March 2018
Our French website, as well as Facebook and Twitter accounts launch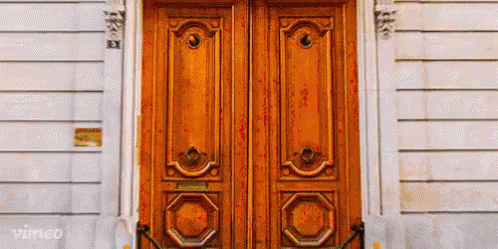 April 2018
Our Chinese (TW and CN) websites launch
July 2018
We decide to create our own Japanese manga series. We write the script and hire a Japanese freelance artist to draw our manga.
September 2018
Our online manga Full Moon Magic, drawn by a Japanese manga artist, launches. Do you know the legend of the moon? Fun fact: one of the first ideas was to make Luna a spy from the moon!
March 2019
We switch to a subscription-only model. Find out why
April 2019
Our Sakura Stationery Pack sells out in record-breaking time!
June 2019
The 100th panel of Full Moon Magic is published!
August 2019
Our Russian-speaking customers can now shop on our newly launched Russian language version site!
September 2019
Our ZenPop Ramen box gets a brand new look!
October 2019
We celebrate our 3rd anniversary with a BANG!
Wish us a happy birthday #zenpopjapan