We've been listening to you and know that there are many more aspects of Japanese cuisine and culture that you'd like to experience.
Until now, these ideas haven't quite fit into our monthly subscription boxes of Ramen, Sweets, Ramen + Sweets Mix and Stationery.
Introducing ZenPop's Limited Edition Packs—exciting one-off boxes of unique and must-have products from Japan, as requested by our fans!
Each ZenPop Limited Edition Pack will feature an exclusive selection of Japanese products that you've been asking for - from vegetarian ramen and snacks to premium art supplies and much, much more!
Tell us what you want to be included in the next ZenPop Limited Pack!
What's the Current Limited Pack?
We're excited to launch our Limited Pack series with a special box that our stationery subscribers have been asking us begging us for...an affordable Stationery and Sweets Pack!
Our first-ever ZenPop limited Pack is inspired by the sweet cherry blossoms, which are blooming now across Japan! Experience the most beautiful season in Japan with four sakura-themed stationery items and two sweet spring treats.
Win a ZenPop Limited Edition Pack
Join our Instagram giveaway for your chance to win our very first ZenPop Limited Edition Pack: Sakura Stationery and Sweets. Good luck!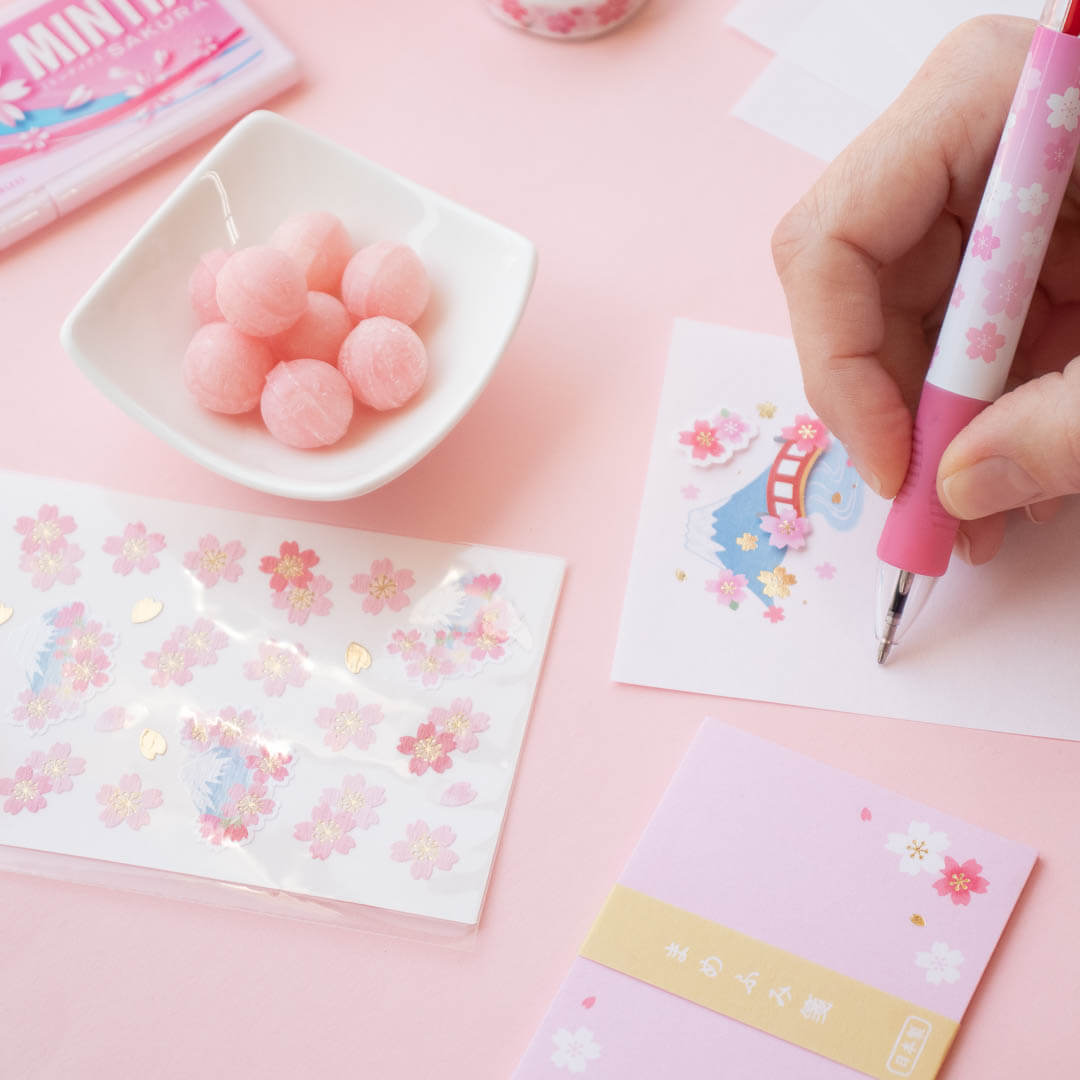 We're very excited to announce our first-ever Sakura Stationery and Sweets Limited Edition Pack! To celebrate, we're giving away two packs on Instagram!⁠
How Do I Buy A ZenPop Limited Edition Pack?
Check out the product page to find out more about the current ZenPop Limited Pack.
Unlike our other four subscriptions boxes, Limited Edition Packs are only available to buy as a one-off box and not on a monthly subscription plan.
Only a small batches of each Limited Edition Pack will be available - get yours before it sells out!
Share Your Ideas With Us We've got lots of ideas and are sure you do too!
Share your ideas for our next Limited Edition Pack with us on Facebook, Instagram, Twitter or via email.
We'll look into it and do our best to make it happen for you!
Tell us what Japanese products you've been coveting?
Follow #zenpopjapan