Welcome to 2021! With a new year comes a whole bunch of winter anime, including continuations of our favourite shows like Attack on Titan and The Promised Neverland, as well as brand new shows hitting the scene. We're so excited to see what's in store this season! Here's some of the anime that we're going to be watching this winter:
1. Attack on Titan: The Final Season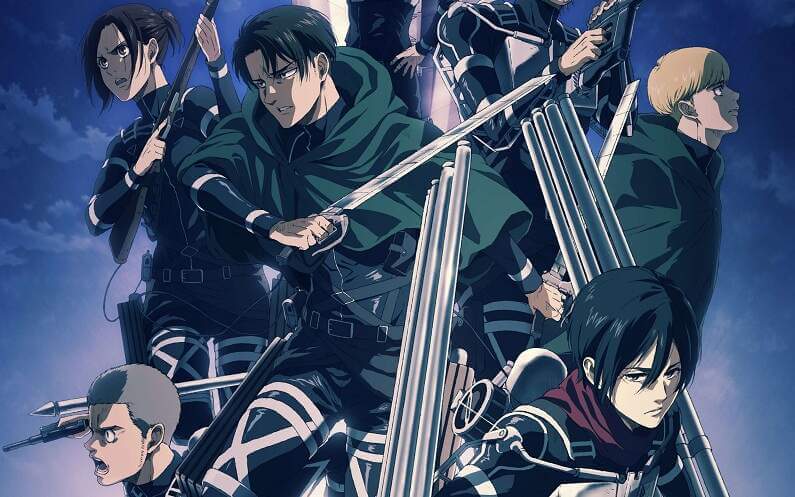 The final season of Attack on Titan is here! The critically acclaimed anime series boasting a huge following and widespread popularity all around the globe is finally coming to an end. After 8 long years since its premiere in 2013, this shounen masterpiece has certainly come a long way in both animation and stellar storytelling.
In a fight for freedom and a search for truth, Eren Yeager and the other members of the Survey Corps uncover the true history of the Titans. Attack on Titan is a compelling story about humanity, hope, and truth. If you've yet to see the other seasons, they are available on Netflix (until February), Funimation and Crunchyroll.
2. The Promised Neverland (Season 2)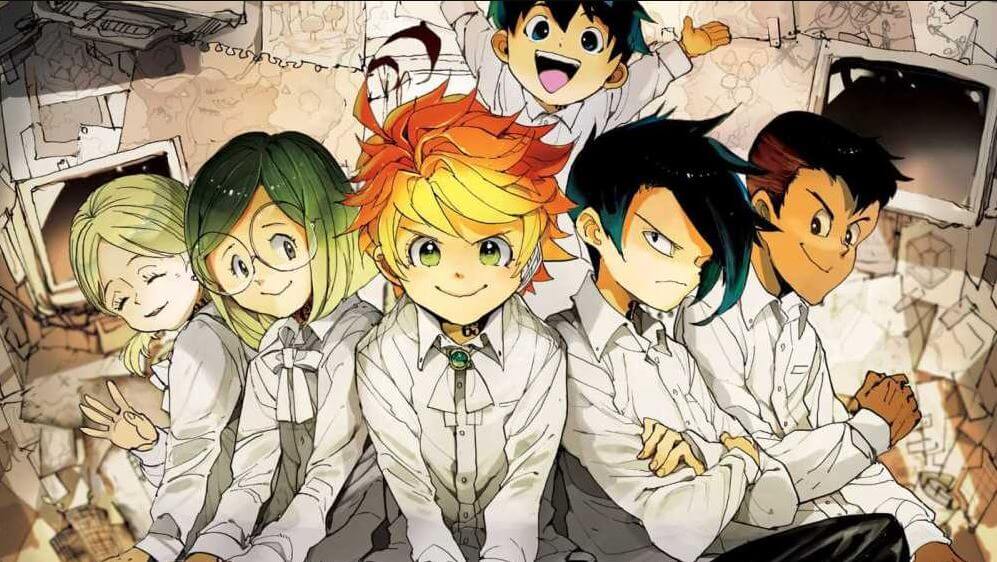 We've mentioned The Promised Neverland before, a dark fantasy anime following the orphans of Grace Field House as they escape from the "paradise" that they once called home. The world beyond the walls of the orphanage is one they have never known, and its dangers pose new threats to the escaped children. Will they be able to save themselves, and those they left behind?
If you're interested in darker storylines, we highly recommend giving The Promised Neverland a watch. Now on its second season, Emma and Ray's escape is nowhere near finished— and we're antsy to see what's in store!
The Promised Neverland can be watched on simulcast from Funimation.
3. Horimiya (Hori-san to Miyamura-kun)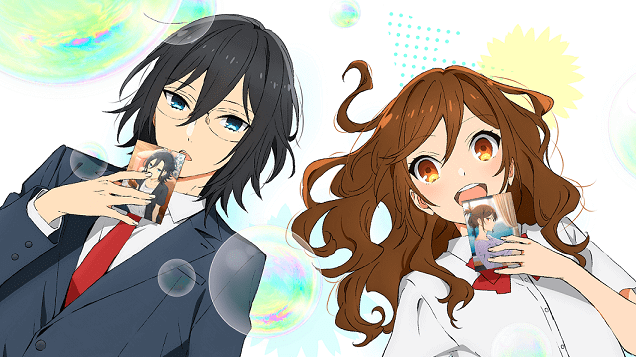 The beloved romance manga Hori-san to Miyamura-kun finally gets its anime adaptation! Coming from CloverWorks (known for The Promised Neverland, and Rascal Does Not Dream of Bunny Girl Senpai) and Aniplex is one of the sweetest romantic comedies that anime has to offer.
Follow Kyoko Hori, a beautiful and incredibly smart high school girl as she begins her friendship with Izumi Miyamura, a seemingly loner, otaku-type quiet boy in her class. The two may be an unlikely pair, but everything is not as it seems: Hori-san's endless responsibilities at home and Miyamura's completely different out-of-school look bring about a bond between them that's nothing short of special.
Horimiya will be on Funimation starting from January 9!
4. Cells at Work!! (Season 2) and Cells at Work: Code Black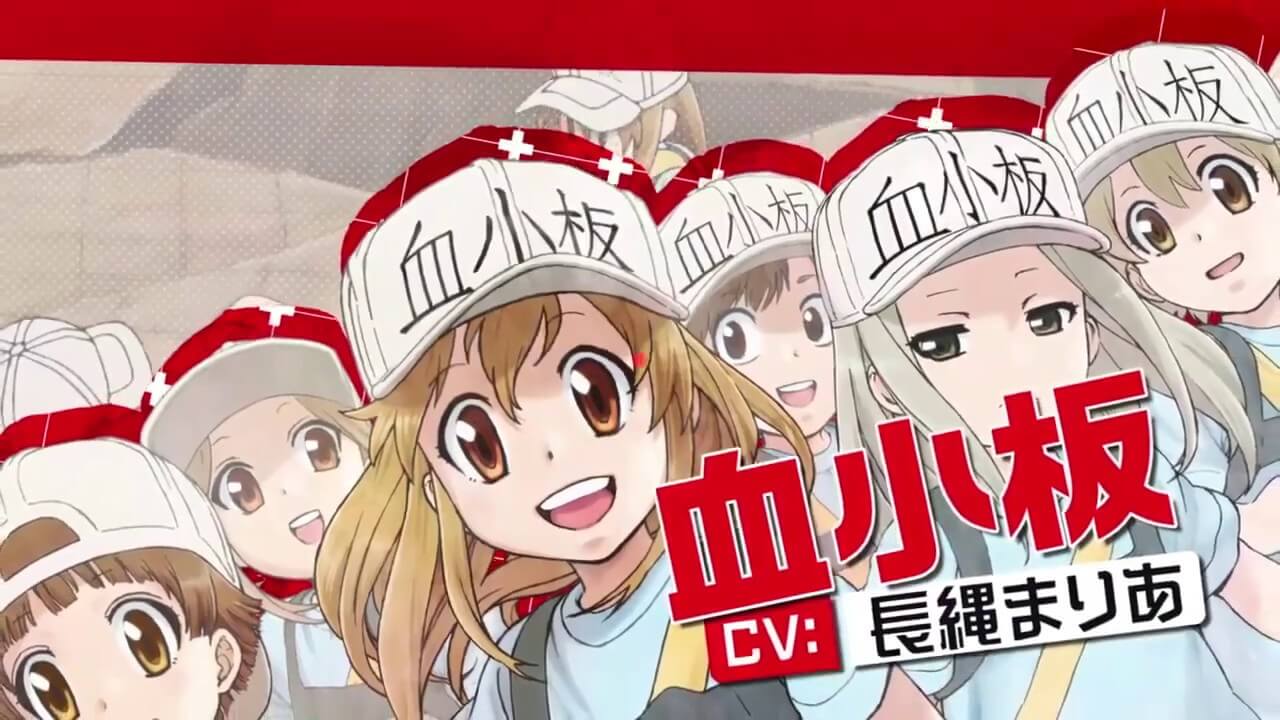 Do you remember the gung-ho and yet endlessly clumsy Red Blood Cell, and ruthless yet caring White Blood Cell that captured our hearts from Cells at Work (Hataraku Saibou)? Here comes a new season adapting different story arcs from the manga!
This anime about the human body is surprisingly educational and approved by several doctors! Brought to you by David Productions (yes, the studio behind Jojo's Bizarre Adventure), we follow the lives of the cells inside the human body, working hard every day to make sure we stay healthy. Common diseases like allergies and other biological phenomena are simplified for anyone to watch and easily understand— with cool battle scenes to boot!
Airing alongside the second season is a standalone spin-off, Cells at Work! Code Black. This tackles different kinds of diseases, including ones related to alcohol, smoking, and insufficient physical activity. Featuring a female White Blood Cell and a male Red Blood Cell, many complications arise within the body and the cells environment.
You can watch Cells at Work!! and Cells at Work: Code Black on Funimation.
5. Jobless Reincarnation: I Will Seriously Try If I Go to Another World!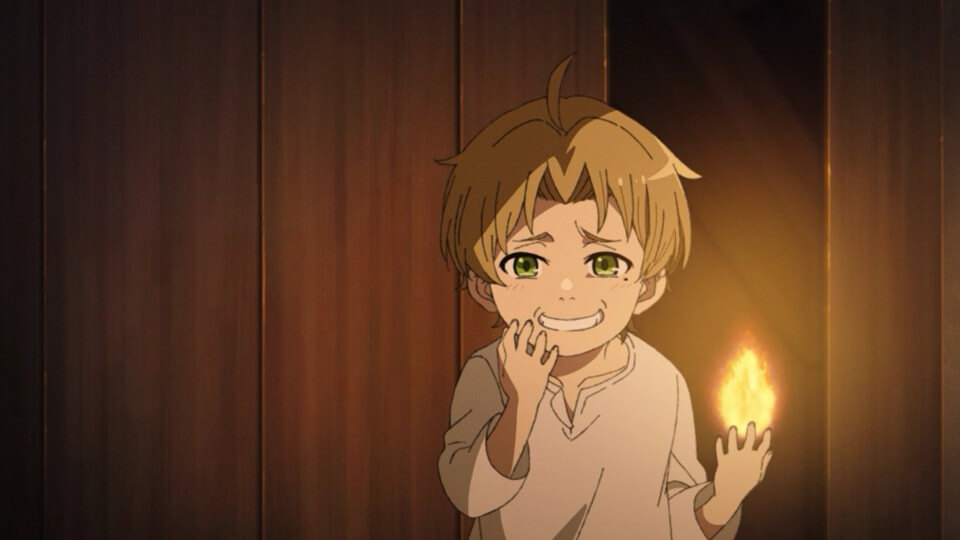 Of course, they keep finding ways to put a spin on the isekai genre! (And it wouldn't be an anime season without isekai.) Jobless Reincarnation, or Mushoku Tensei, follows the life of a 34-year-old NEET who dies trying to save a stranger about to be hit by a truck. Soon after, he awakens in the body of a baby in another world: as the child named Rudeus Greyrat.
Having done nothing meaningful with his past life, he resolved to make this new one worth it— learning magic and becoming a genius or prodigy. What makes this isekai interesting is how the protagonist navigates his new life in an attempt to become a better person. He retains all his previous memories, knowledge, and regrets… though it seems old habits are very hard to break!
You can watch Jobless Reincarnation: I Will Seriously Try If I Go To Another World! through Funimation.
A few other anime worth taking a look at this season are:
The Quintessential Quintuplets (Season 2)
Yuru Camp (Season 2)
Non Non Biyori Nonstop
Re:Zero - Starting Life in Another World-
Log Horizon: Destruction of the Round Table
What will you be watching this winter? Be sure to pick up a ZenPop Ramen or Sweets Pack to snack on while watching your favourite anime!
Follow us #zenpopjapan
This blog was written by Sam: Sam is a university student interested in everything in otaku culture, from video games to anime. Growing up, she spent several hours in front of the TV watching mahou shoujo shows, and now binges entire seasons of anime within in a few hours. She loves to attend conventions in cosplay and always stops to take pictures of stray cats.