Before the sakura even begin to bloom, every Japanese store is stocked with rows and rows of cherry blossom-inspired products!
Sakura (cherry blossom) - a symbol of Japan - is not only beautiful, but it's also tasty!
From supermarkets, to convenience stores, to Daiso and Don Quijote, you are guaranteed to find sweet and satisfying sakura snacks to enjoy during cherry blossom season!
Here are the top 8 cherry blossom-flavored products we found at our local konbini (convenience store).
Sakura Flavored Drinks
1. Starbucks Sakura White Chocolate Cheesecake with Milk Pudding
Starbucks new sakura is a decadent treat available from most Japanese convenience stores. The generous amount of milk pudding gives it a texture similar to the popular bubble tea or boba tea drinks.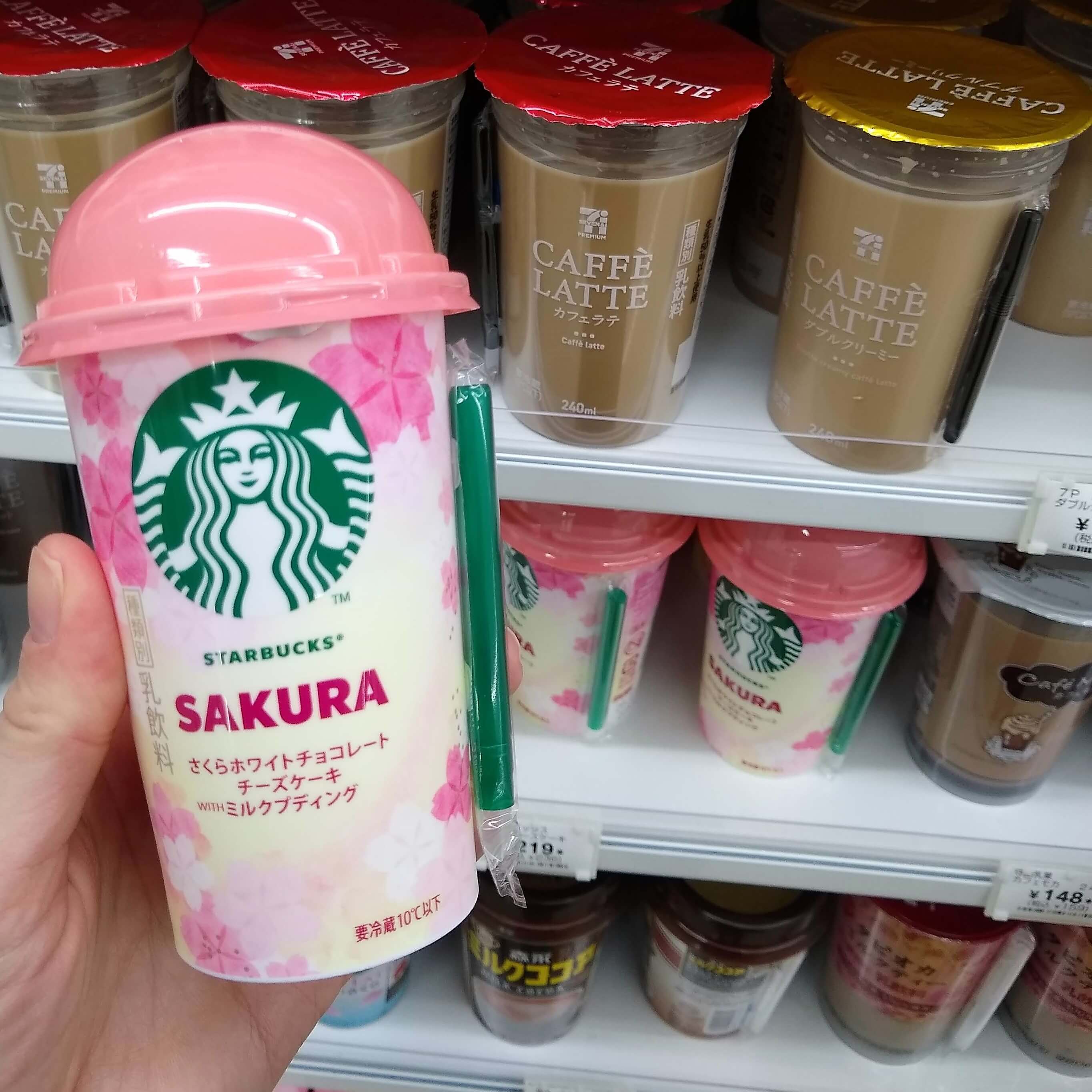 2. Lipton's Sakura Tea Latte
Lipton's limited-time-only beverage combines black tea, rich milk and fragrant cherry blossom flavor. This special tea latte comes in cute pink packaging that you won't be able to miss it in the chilled drinks section of the convenience store.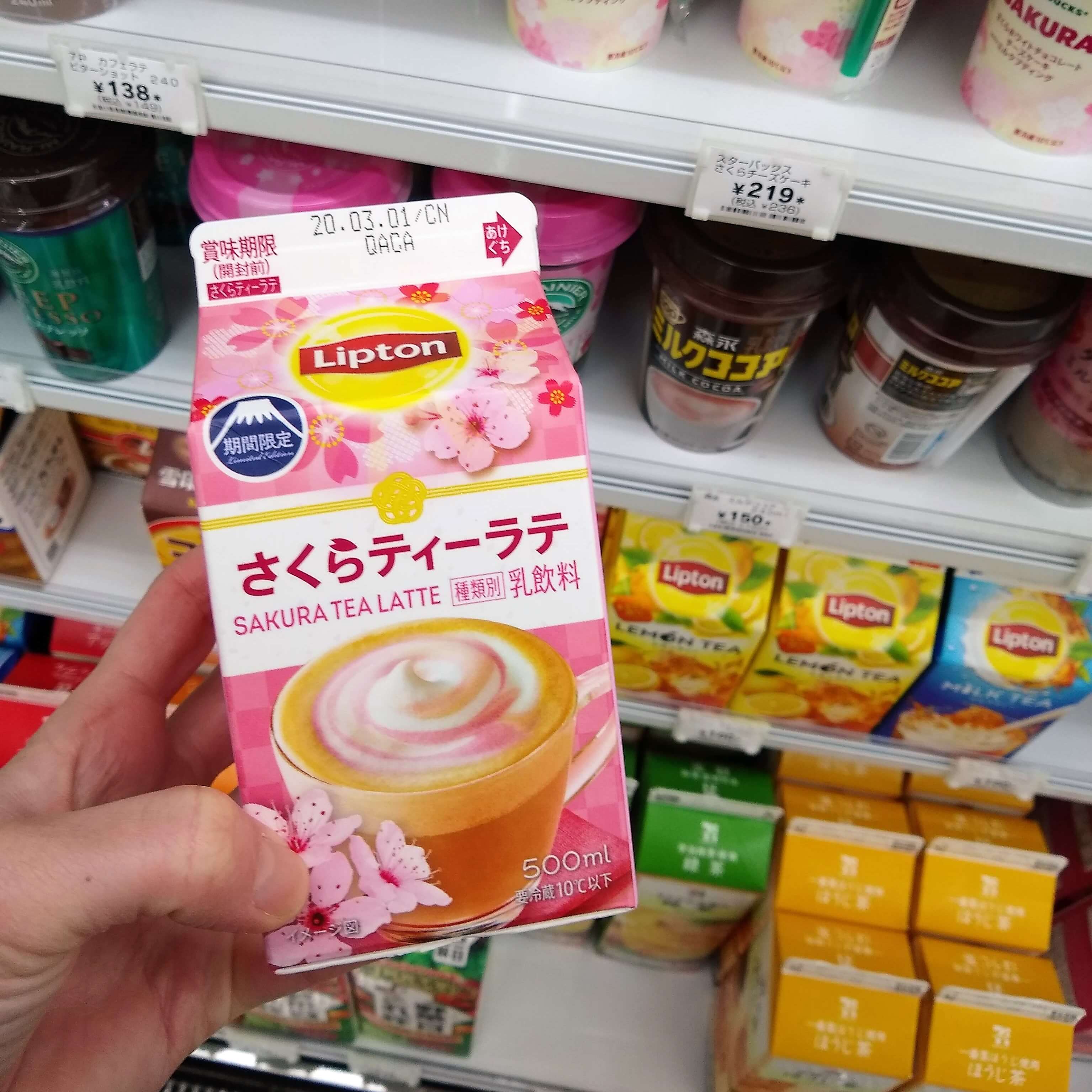 Sakura Flavored Candy and Snacks
1. Sakura Pocky
Glico has brought back Sakura and Sakura-matcha Pocky, just in time for spring. Pocky are thin pretzel sticks coated in chocolate and are one of the most well-known Japanese snacks.
The Sakura Pocky has the sweet cherry blossom flavor in both the chocolate coating and pretzel stick itself. It's lightly sprinkled with salt to balance the sweetness of the flavor.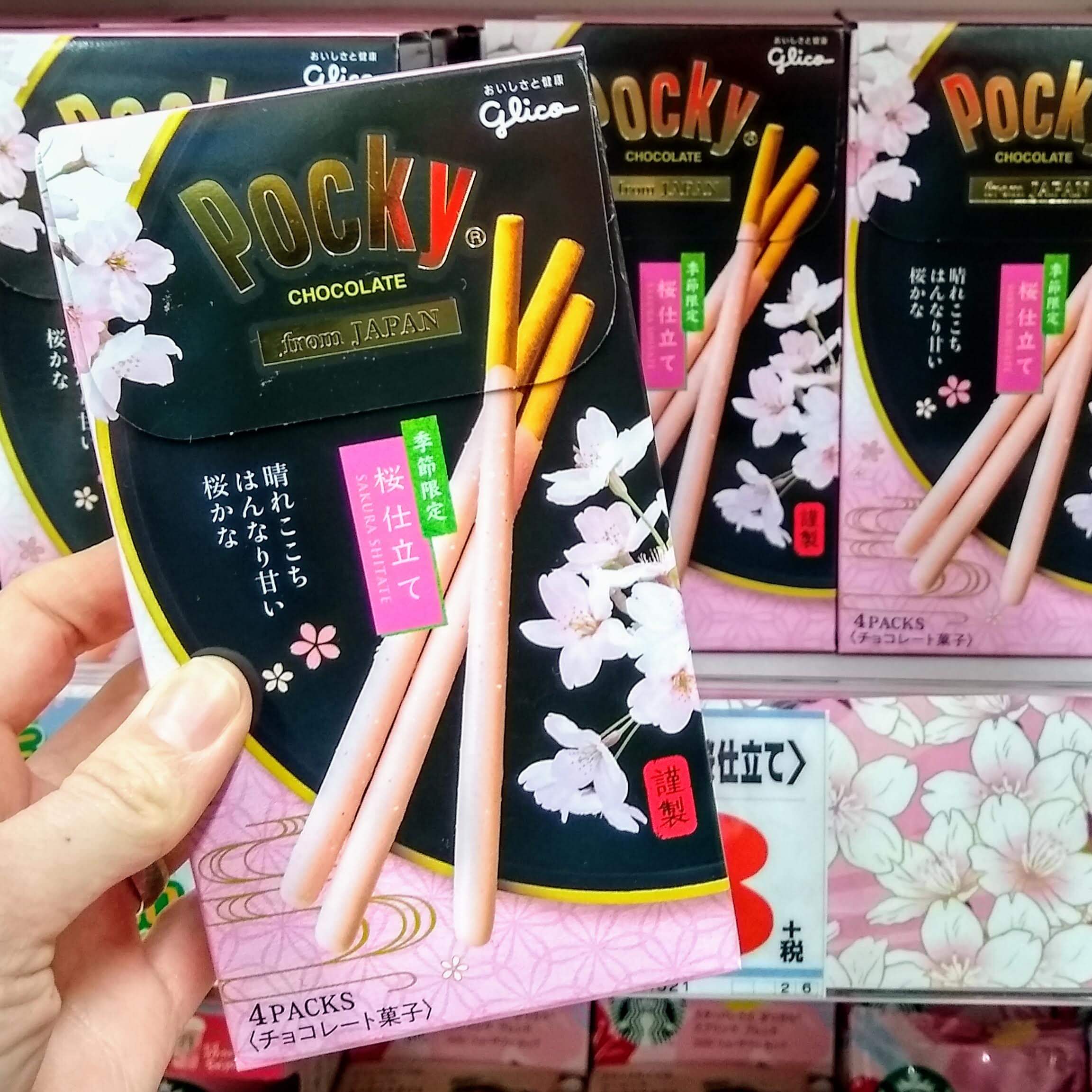 2. Sakura Mochi Choco
Sakuramochi is a traditional Japanese sweet, made of sweet pink-colored mochi (rice cake) with an anko (red bean paste) center, wrapped in a pickled sakura leaf.
Tirol's Sakura Mochi Choco has a chewy mochi center on a layer of anko, covered with cherry blossom-flavored chocolate.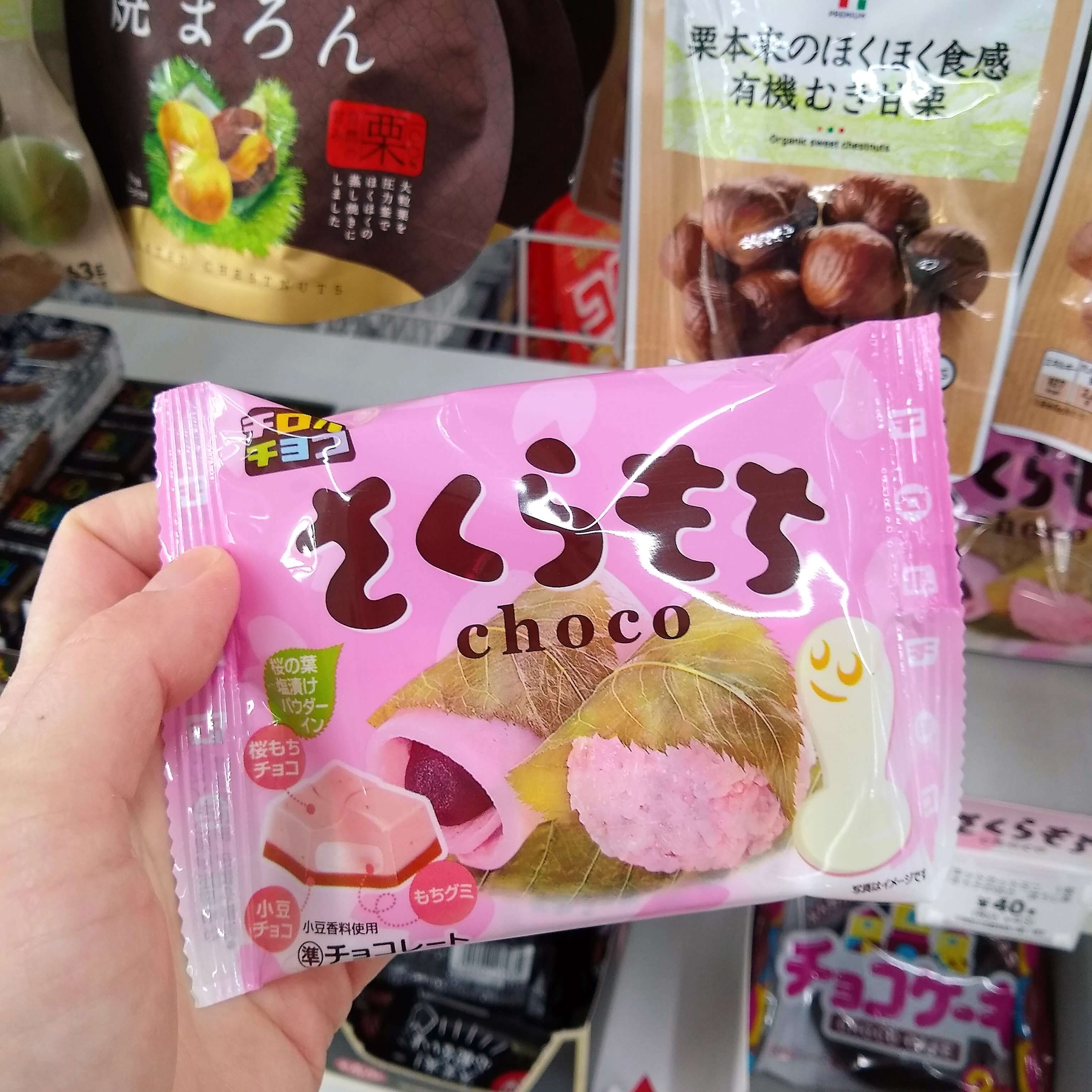 3. Sakura-Matcha Cream Collon
The sakura-matcha flavor of these popular cream-filled biscuits are marketed as an "adults only" snack! In Japan that just means that the flavor is more refined and often less sweet.
The cream filling is flavored with cherry blossoms, which balance well with the bittersweet matcha waffle-style biscuit.
Available in April's Hanami Party Sweets Pack.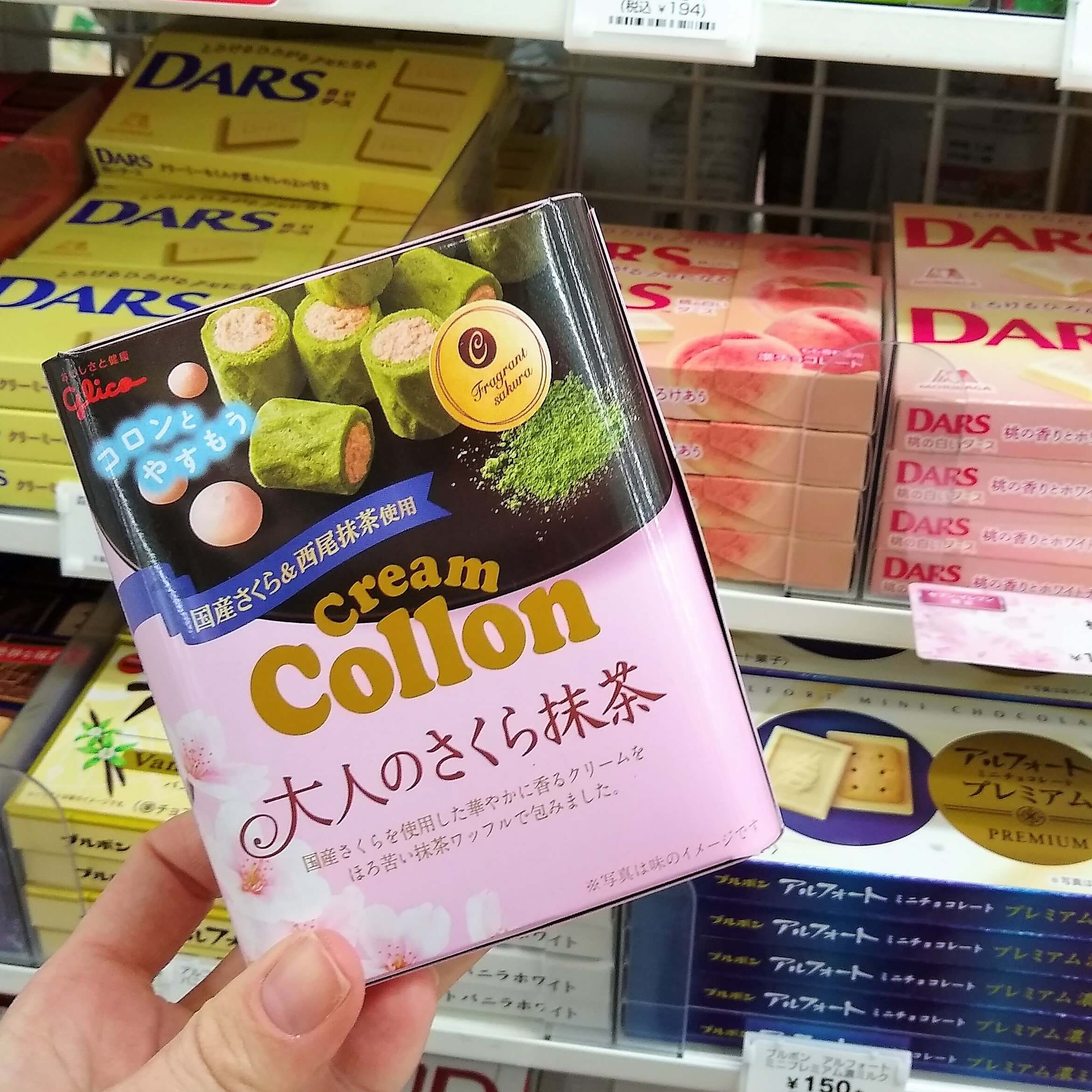 4. Ko Ume (Sour Plum) Jagariko
One of the most delicious flavors of spring is umeboshi or pickled plum. This snack is a special collaboration between Lotte's Ko Ume sour candy and Calbee's Jagariko potato sticks.
The sour, sweet and salty flavor is light and refreshing - perfect for enjoying on a spring picnic beneath the cherry blossoms!
Available in April's Spring Picnic Ramen & Sweets Mix Pack.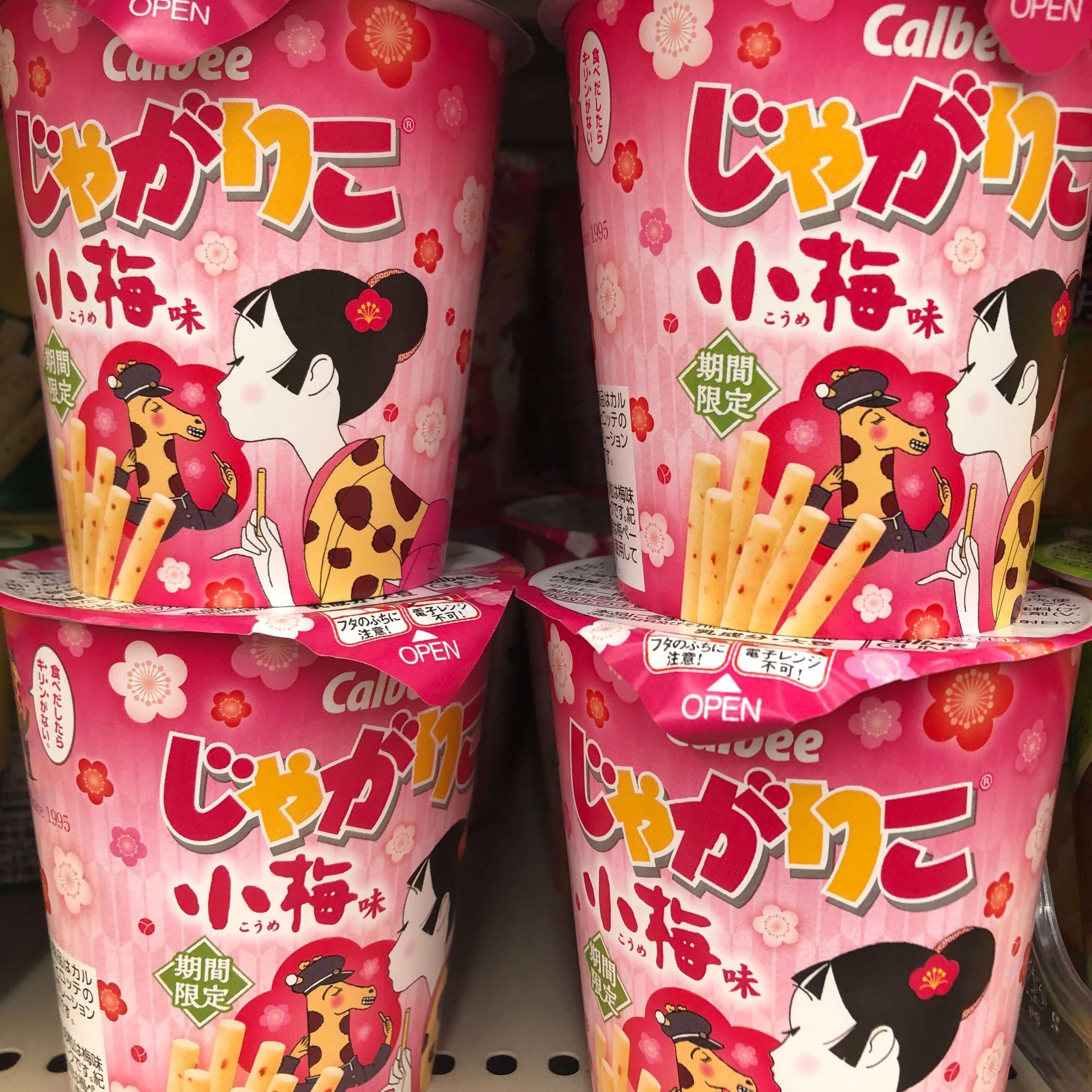 5. Chocoball Peanut Otama (Sakura Flavor)
This special release Otama series has larger chocolate pieces than the regular Chocoball and is covered in light sakura-flavored chocolate.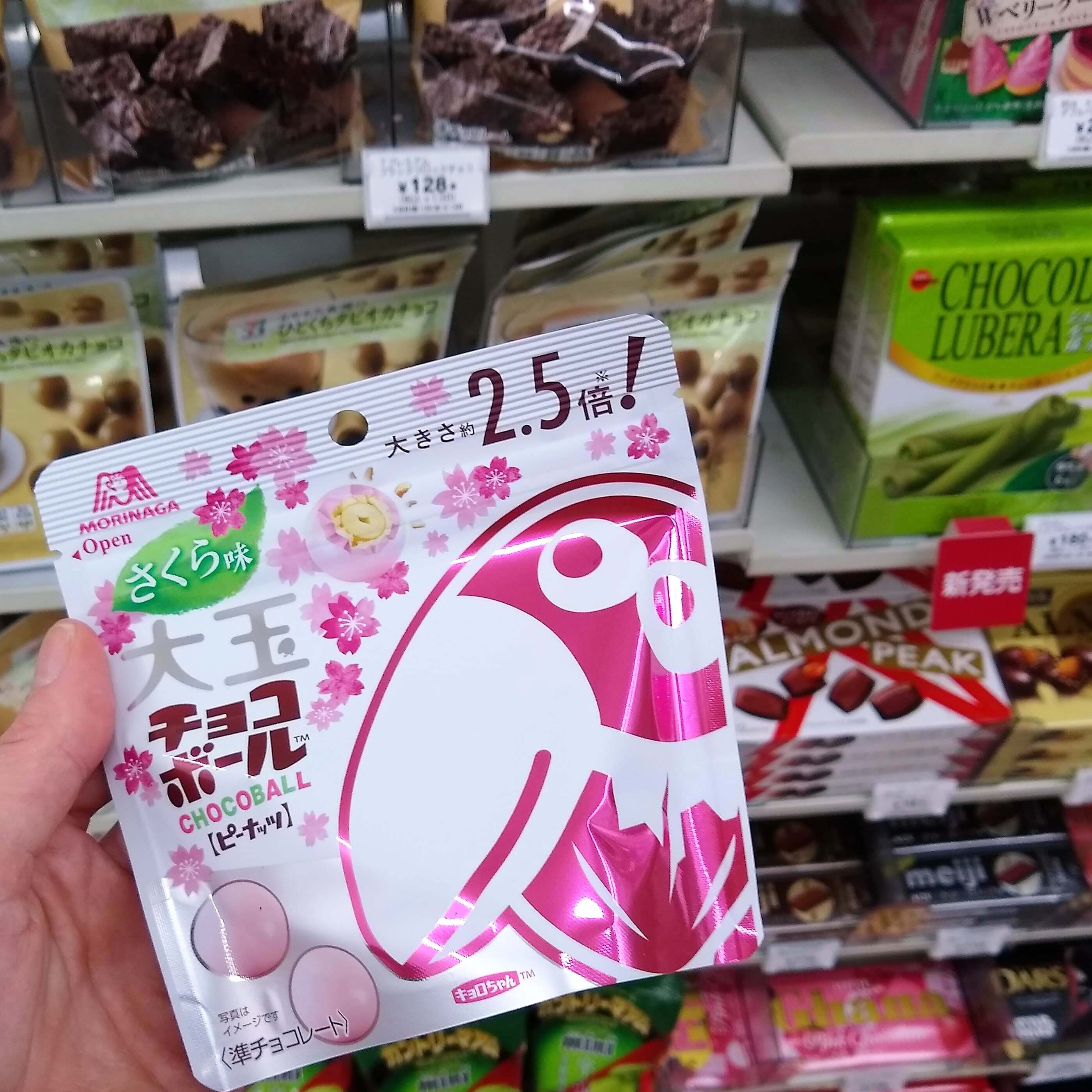 6. Mintia - Sakura (Cherry Blossom) Essence
You can even freshen your breath with cherry blossom essence in spring! Mintia is one of the most famous mints in Japan and has many very fresh (and very accurate) flavors.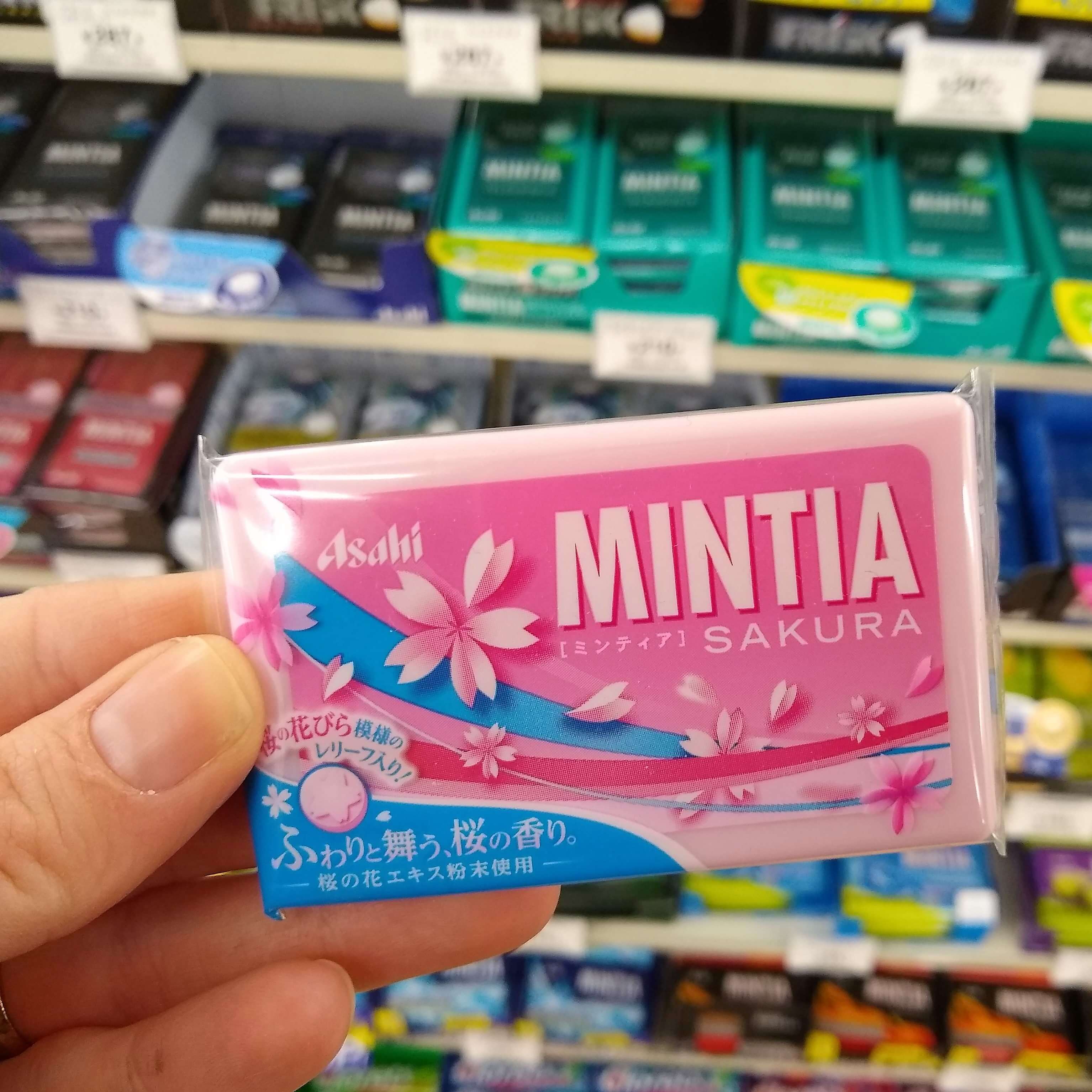 Sakura Kit Kats
While this Kit Kat is not actually cherry blossom candy, we're including it for the cute packaging!
Also, this is a special Kit Kat as it comes with a space to write a personal message - it's a nice gift for this time of year in Japan, as many people are starting school or a new job.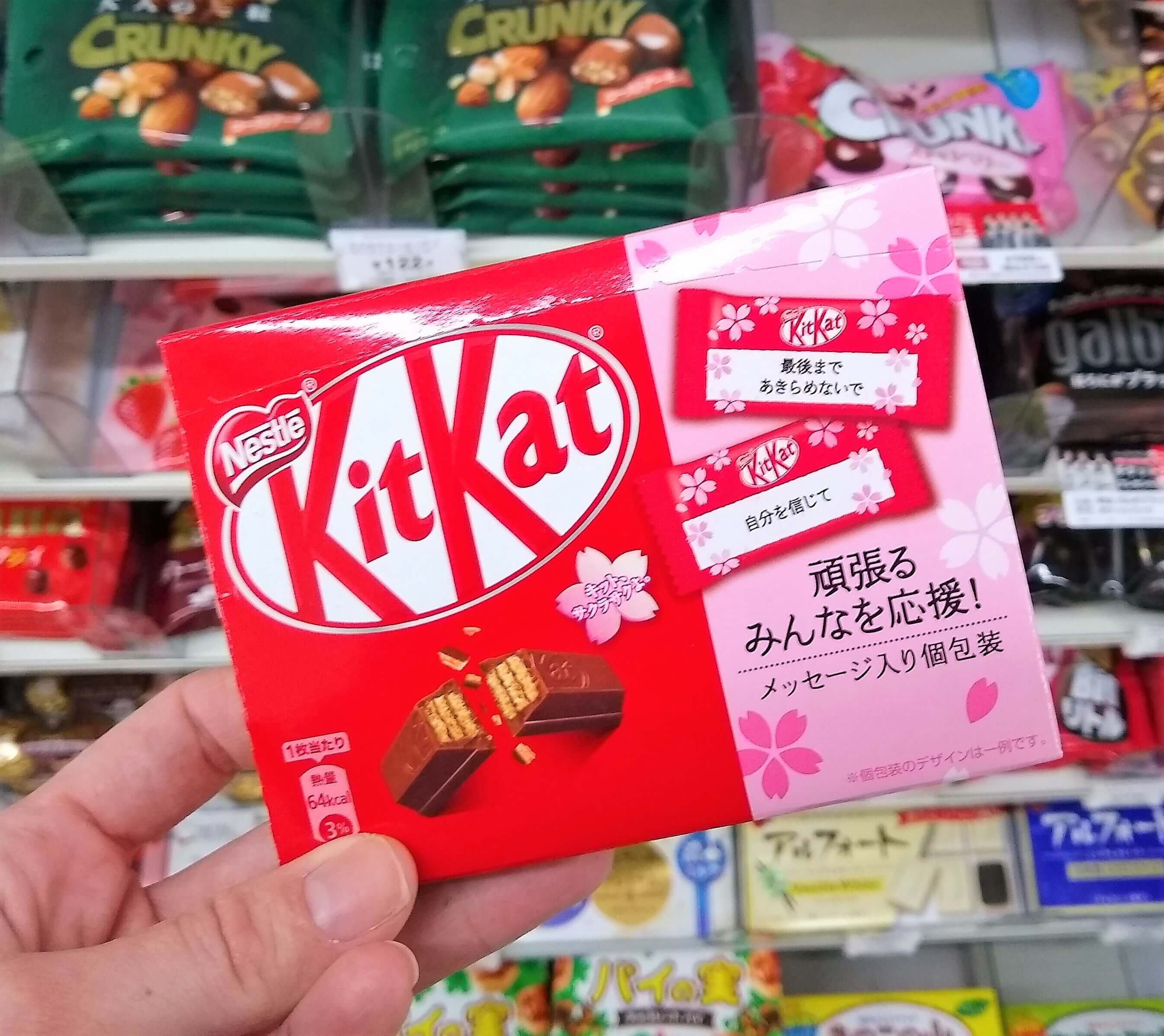 Starbucks Japan Sakura Drinks
Many cafes and restaurants also release special and limited edition cherry blossom snacks and products during spring.
Starbucks, one of Japan's most popular coffee chains, recently unveiled their two new cherry blossom season drinks, as well as a collection of kawaii merchandise.
Starbucks special pink sakura season beverages are Sakura Full Milk Latte and Sakura Full Frappuccino!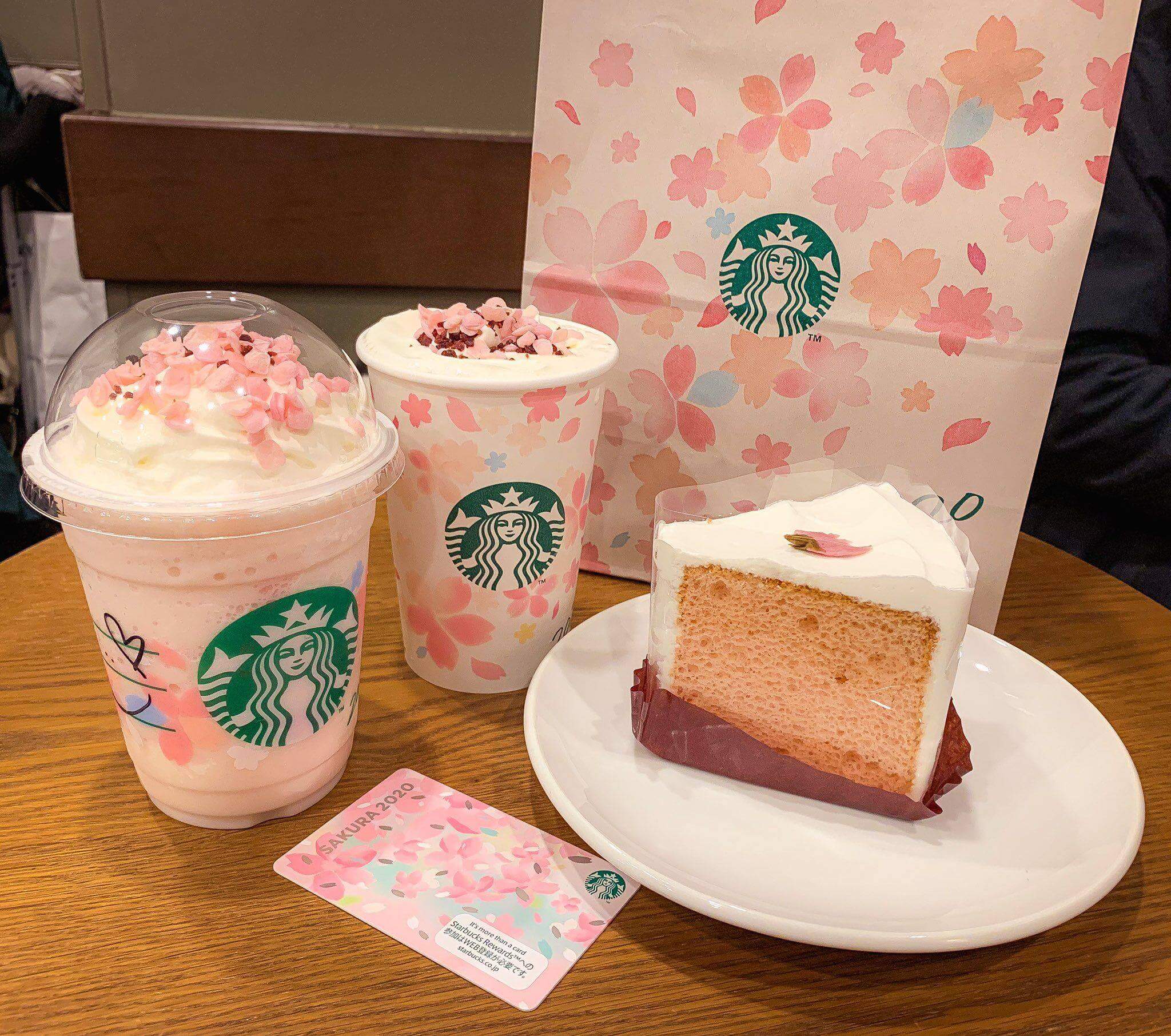 Starbucks' special sakura flavored beverages
Starbucks Sakura Season Merchandise
If you're unable to travel to see the cherry blossoms in Japan this spring, then we can bring the Starbucks Japan's brand new SAKURA merchandise collection to you!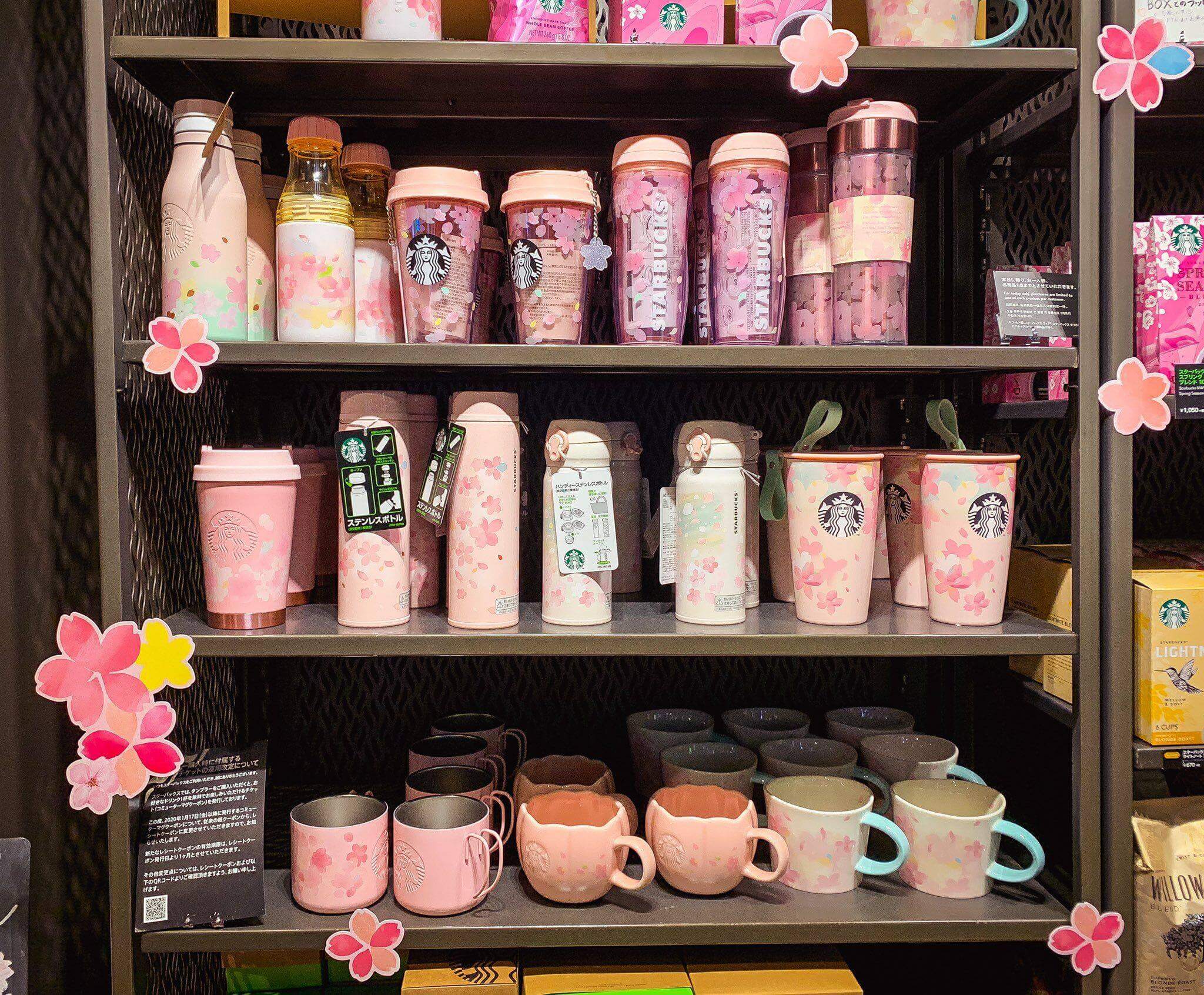 Starbucks Japan's pink and flowery merchandise
Shop Starbucks Japan's SAKURA collection on ZenPlus from the comfort of your own home!
ZenPlus is a one-stop-shop for a huge range of Japanese products.
Follow #zenpopjapan