It was a busy month for us at ZenPop! We launched our brand new Give as Gift option, which means you can now give any ZenPop pack as a present! 🎉
Even though Christmas isn't celebrated in Japan like it is in the west, we're still feeling very festive! 🎅🤶 Winter illuminations are lighting up the city and we've got Christmas dinner sorted thanks to Colonel Sanders (🍗)!
While we're talking about food, we found three popular dishes from your favorite anime series that you can easily cook at home!
But the end of the year isn't all about the food (😭), it's also a deeply spritual time in Japan, as we get ready to welcome the new year.
So let's find out what was in our best-selling Japanese subscription boxes this month!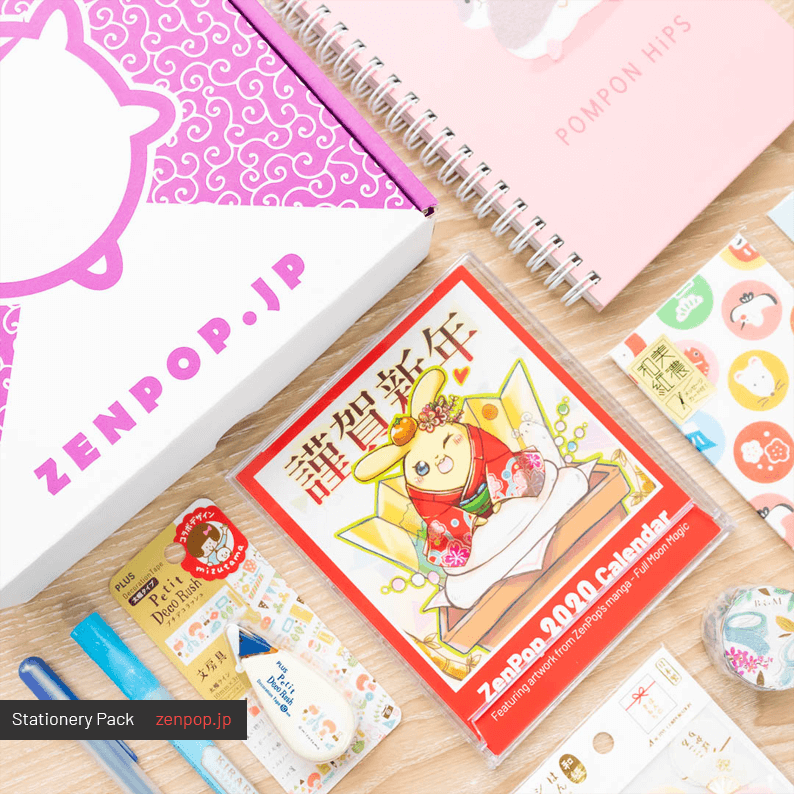 Japanese Stationery Subscription Box | January's theme: New Year Greetings
It's the end of the year in Japan, time for sending greeting cards to family members and friends. We're also getting ready for 2020, called nedoshi (Year of the Rat) with items featuring cute rodents, like hamsters, mice and hedgehogs. Other items include two sparkling writing items, Mt Fuji sticky notes, and even a washi tape designed washi tape. Last but not least, you'll receive the very first original ZenPop calendar! Happy New Year from ZenPop!
10 beautiful and unique items included.
Items:
Full Moon Magic - 2020 Calendar
Nedoshi Otoshidama Envelope Set
Hamster Ring Notebook
Mt Fuji Notes & Clips
Hamster/Hedgehog Eraser
Deco Rush Decoration Tape
Washi Flake Seals
Stationery Washi Tape
Zebra Marker Kirarich
Ball Sign Luxue
DrawingWiffWaffles reviews ZenPop's New Years Greetings Pack - Japanese Stationery Subscription Box

kkinotes reviews ZenPop's New Years Greetings Pack - Japanese Stationery Subscription Box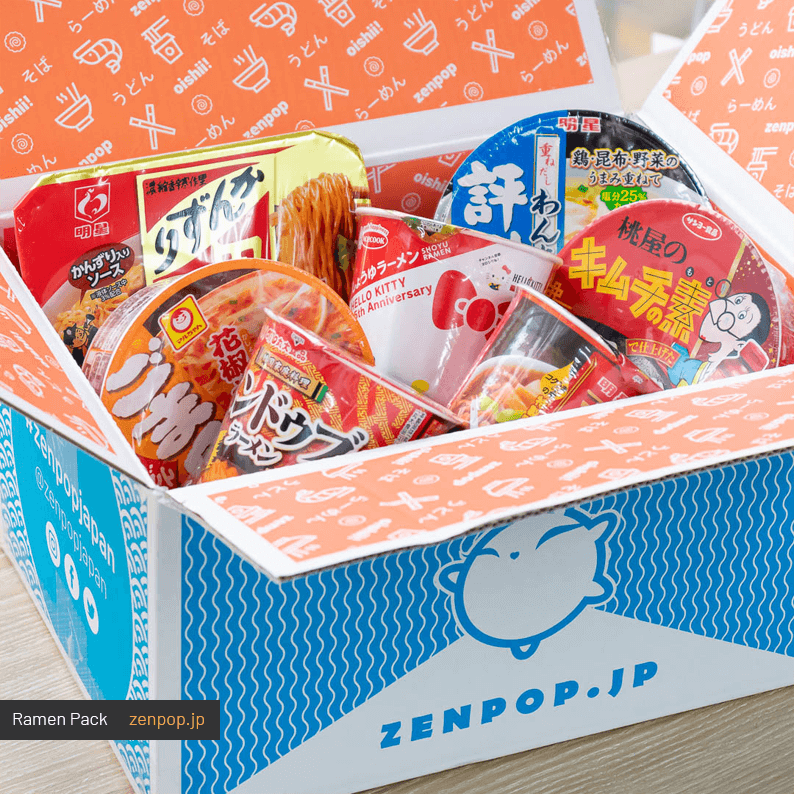 Japanese Ramen Subscription Box | January's theme: Tour of Asia
Fight the winter chill with these delicious and punchy noodles from across Asia. Tan tan men is a champion noodle dish from Chinese Sichuan cuisine, with flavors of roasted sesame and chili. Next up traditional Korean ramen, rich with umami. For a little something different, a Taiwanese mazesoba inspired by local Japanese flavors. We'll round out our Tour of Asia with some milder and classic ramen dishes from Japan, plus a special appearance from our most-loved character! Itadakimasu!
7 champion noodle dishes from across Asia.
Items:
Sesame Tan Tan Udon OR Soymilk Wantan Tan Tan Men (China)
Hello Kitty Limited Edition Ramen - Shoyu OR Tonkotsu (Japan)
Kimchi Ramen (Korea)
Sundobu Karakuchi Ramen (Korea)
Koko Shoyu Ramen (Japan)
Shio Wantan Ramen (Japan)
Spicy Yuzu Mazesoba (Taiwan)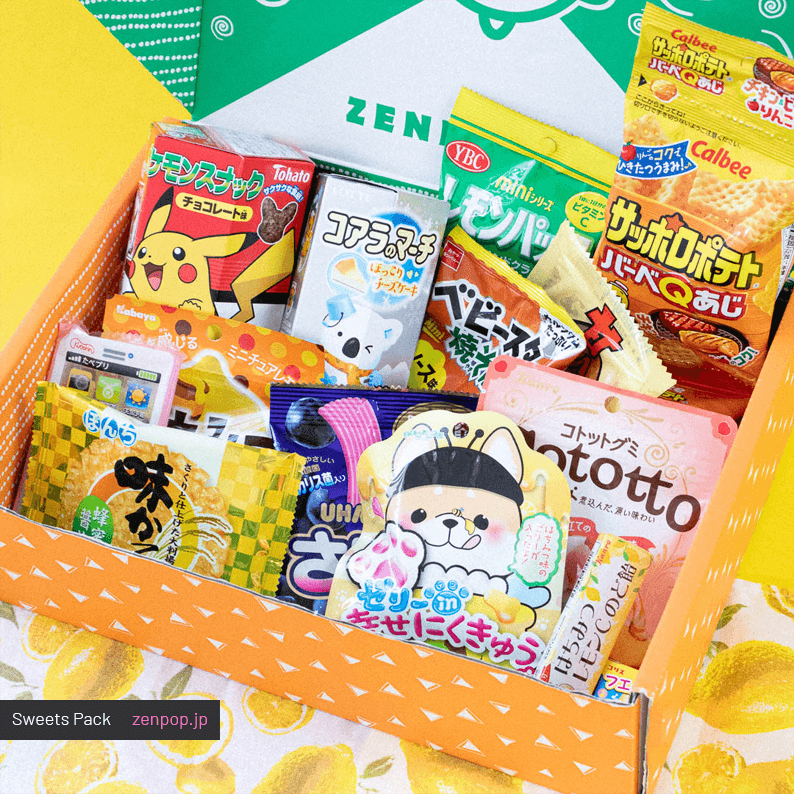 Japanese Sweets Subscription Box | January's theme: Hello Honey
Start the new year with a touch of sweetness! Treat yourself to this bounty of sweets, infused with the mellow flavor of honey. From honey peach gummies to honey and lemon candy to honey soy-sauce rice crackers, it's a bee-licious (delicious) selection! You'll also enjoy a wintry limited edition of Koala's March (crispy koalas filled with soft cheesecake), special Pokémon snacks with a bonus gift, and a bunch more delights!
15 sweet and delicious sweets and snacks included.
Items:
Honey Peach Gummies
Honey Lemon Gummies
Honey Shoyu Senbei
Honey Lemon Nodoame
Koala's March Soft Cheesecake Flavor
Jelly Honey Lemon Paws
Pokemon Choco + Sticker
Sakeru Grape
Kinako Mochi Choco
Lemon Crackers
Fun Fab Five Gum
Baby Star Yakisoba Mini
Smart Phone Candy
Sapporo Potato Bar-B-Q
Kimchi Sweet & Sour Squid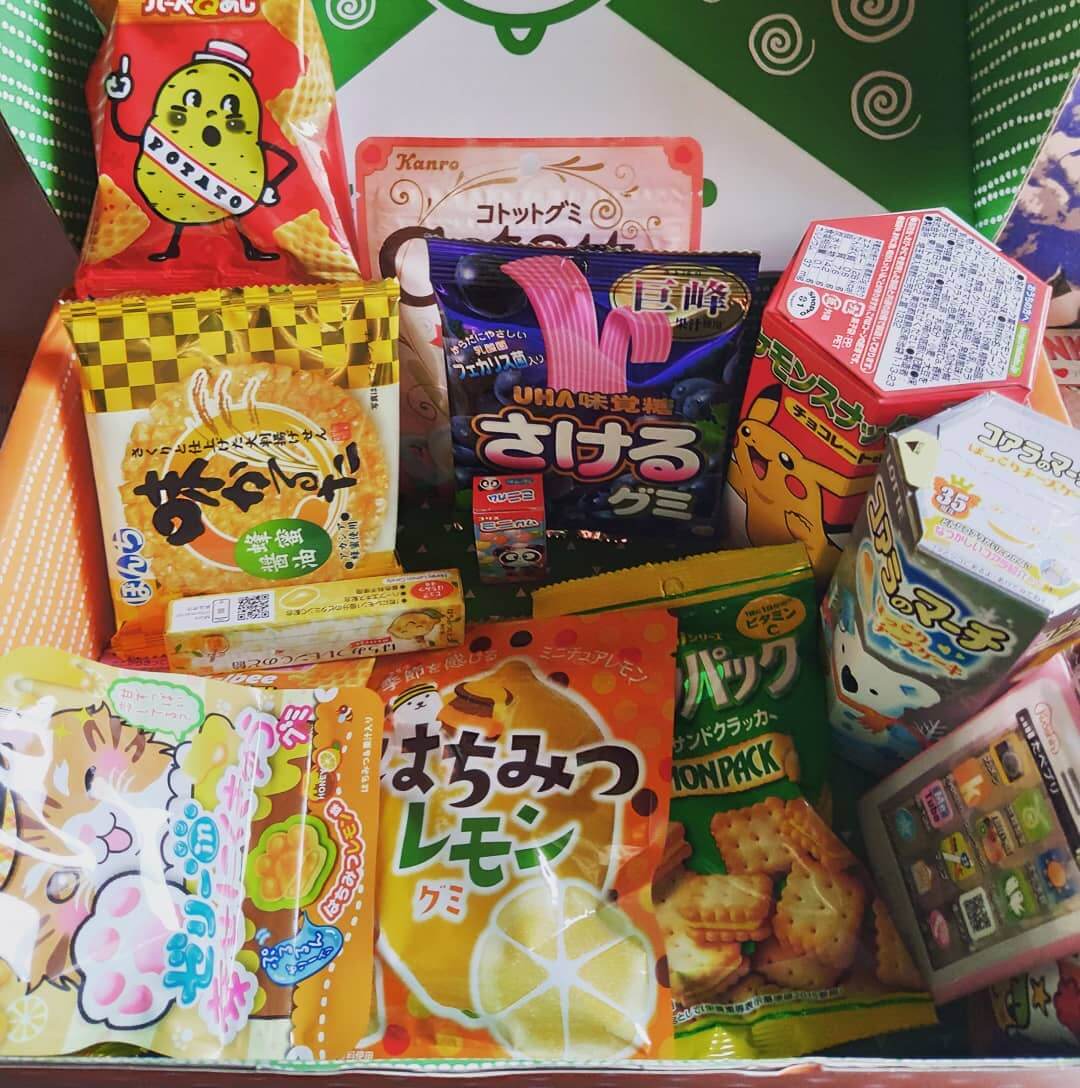 Received my sweets pack from @zenpopjapan a while ago. I've tried them all out so far and they are great! The Sweet Honey pack is indeed quite sweet. Among it are novel ideas and cute packaging as well. @tene.bae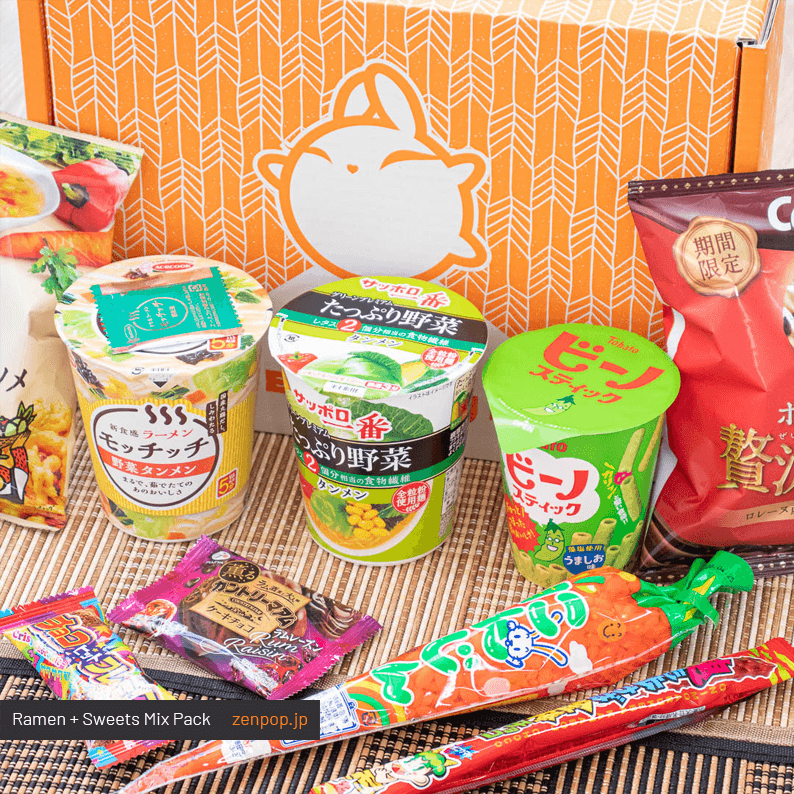 Japanese Ramen + Sweets Subscription Box | January's theme: Dinner & Dessert
This month, we're here to show you that snacking can be delicious and nutritious! Get your daily serve of vegetables, with two rich and hearty tanmen (ramen noodle soup) packed with premium veg. Still hungry? Dig into some crispy and colorful snacks, the perfect side dishes to your piping hot soup. You know the best bit about finishing your dinner? You get dessert! Indulge with Calbee's limited-time only luxury choco potato chips, Country Ma'am's adults-only treats and more.
2 ramen, 3 healthy snacks and 4 indulgent sweet treats.
Items:
Green Premium Veggie Tanmen
Ramen Mochichi Veggie Tanmen
Beano Stick
Veggie Consume Scorn
Carrot Arare
Rum Raisin Country Ma'am Chocolate
Luxury Choco Potato Chips
Oni Kanabo Choco Stick
Choco Hit Flake
February's Packs Available Now
Don't miss our brand new packs, out to order today! February's themes are...
Follow us for more sneak peeks #zenpopjapan