Nowadays, staying organized and on top of our daily tasks can be very challenging. Between work, school, life, and everything in between, it's easy to feel overwhelmed. But what if we told you that a simple subscription box could hold the key to transforming chaos into order?
Well, a stationery subscription is just what you need. With the right tools and a little creativity, you can use stationery to organize your life effectively. In this article, we'll explore the wonderful world of stationery subscription boxes and discover how these packages can be your secret weapon in the battle against disorder.
Is It A Good Idea To Have A Subscription Box?
A subscription box can be an excellent idea for those seeking personalized experiences. There are different subscription boxes, like snacks, books, ramen, and stationery boxes, that you can pay for to be sent to your doorstep monthly. Depending on what you're interested in, these boxes can offer a range of benefits, like saving time you would use to shop on your own and adding an element of surprise when your box arrives. It's like a gift from you to you.
Additionally, subscription boxes often foster a sense of community and engagement with cultures you haven't experienced, making them more than just a collection of items. For instance, at ZenPop, we offer stationery, anime, ramen, and snack boxes sourced in Japan. You don't only get to taste authentic Japanese snacks and ramen, but you can also get stationery and anime merch made by Japanese manufacturers!
What are Stationery Subscription Boxes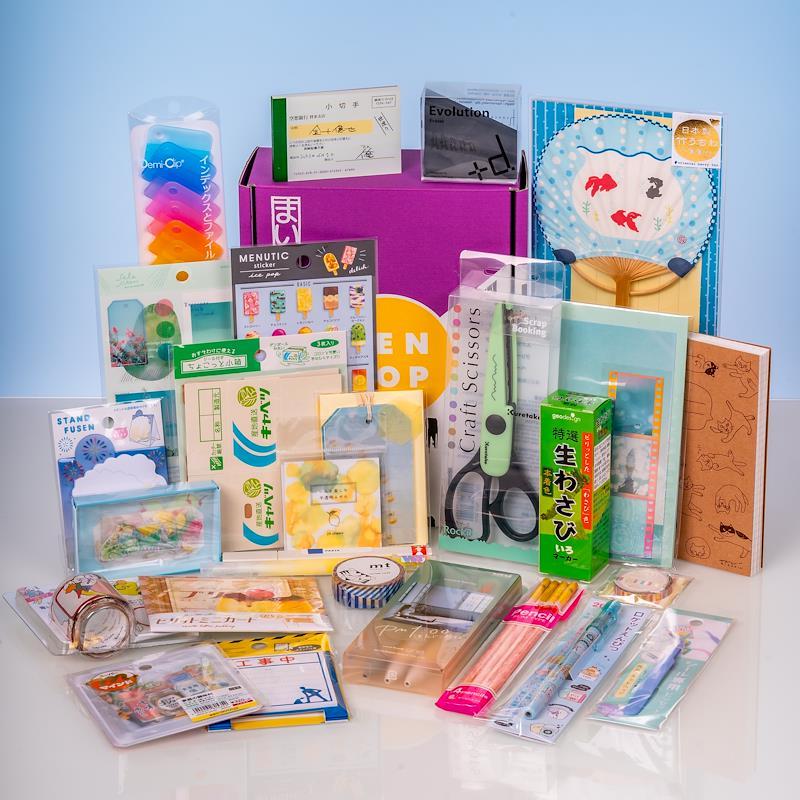 As the name implies, a stationery subscription box is a monthly package filled with stationery. Imagine receiving a beautiful package filled with an assortment of stationery goodies every month. From colorful stickers to elegant pens and high-quality notebooks, each item is thoughtfully chosen to inspire and assist you on your journey to a more organized life.
But it's not just about the tangible items; it's about the anticipation and excitement of each delivery. Opening a stationery subscription box is like unwrapping a little piece of creativity and productivity, and it's bound to bring a smile to your face.
The Best Stationery And Accessories For Organization
In our ZenPop stationery subscription box, you will find pens and pencils, cute stickers, washi tape, paper products like sticky notes or notebooks, and accessories like erasers, staplers, or paper clips. Let's explore how you can put these stationery to work in your quest for a more organized life.
Notebooks and Journals
Notebooks are one of the best tools to organize your life. You can use them to take meeting notes or brainstorm ideas. There is no doubt that they're a must-have in any stationery arsenal. Stationery boxes usually come with notebooks, journals, or even planners that you can customize as you see fit.
How to Use Them to Organize Your Life:
When you have many notebooks, use each one for different purposes. You can use one for work, personal journaling, and others for creative projects.
Use the notebook to create to-do lists, checklists, and action plans to remain organized.
Use or make a bullet journal to reflect on your day, set intentions, or practice gratitude. Some subscription boxes offer beautiful notebooks you can turn into bullet journals or already-made bullet journals.
Keep a pocket notebook handy for capturing random thoughts and ideas on the go.
Stickers and Labels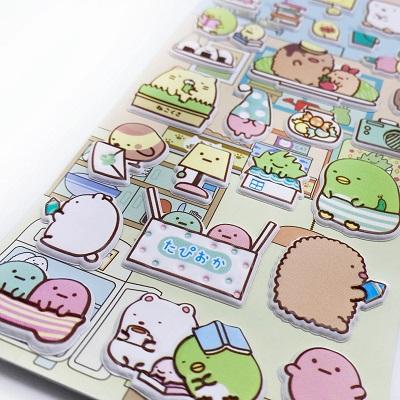 Stickers and labels may seem like fun decorative items, but they can create order too. Stationery boxes have different stickers, from cute decorative ones to functional types used for color coding.
How to Use Them to Organize Your Life:
Label folders, boxes, and containers to keep your physical space organized. This can even improve order in your kitchen; when every spice has a label, your food tastes better.
Use colorful stickers to mark important dates and events in your planner.
Use label stickers in your home office or workspace to improve productivity. For instance, you can use red labels for urgent tasks and green stickers for tasks that are not urgent.
Pens and Highlighters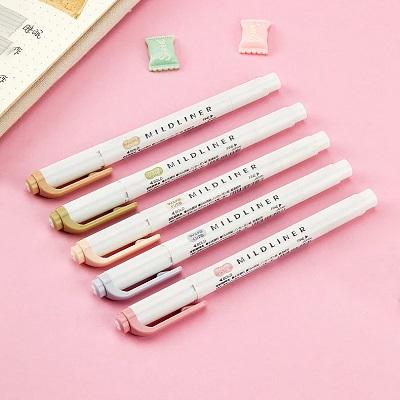 A good pen can make all the difference in your note-taking and planning; plus, they write so smoothly that you feel better when you write. Whether you prefer classic black ink or vibrant colors, pens can help organize your life in simple ways.
How to Use Them to Organize Your Life:
Color-code your notes, tasks, and events. It's simple: buy different colors of pens or markers and color code what you write to understand it better.
Use highlighters to mark important information in your textbooks or study materials.
Washi Tape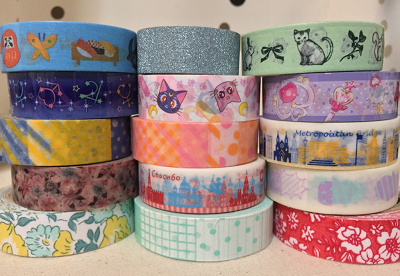 Washi tape can be a game-changer when it comes to organizing your life. Not all stationery boxes include washi tape, but our ZenPop Stationery Box always includes some fun type of washi tape. Here's how to make the most of this charming stationery item:
How to Use Them to Organize Your Life:
Use different colors or patterns of washi tape to mark important dates or categories in your planner.
Washi tape is fantastic for creating custom labels. You can use it to label files, folders, or containers.
Adding strips of washi tape to your workspace can brighten your environment and make it more enjoyable.
Use washi tape to color-code and label your chargers and cables. Wrap a piece of washi tape around each cable near the plug, and you'll never mix up your chargers again.
Organising Tips
Now that you have a clearer picture, it's time to put your plan into action. Here are some additional tips to help you stay on track:
Set Clear Goals: Define your short-term and long-term goals and break them down into actionable steps. Your planner and notebooks are excellent tools for this.
Establish Routines: Create daily, weekly, and monthly routines to maintain order in your life. You can use your notebook to make a bullet journal where you write down your daily, weekly, and monthly routines and plan toward them.
Prioritize: Identify your top priorities and focus your energy on them. Delegate tasks when possible to lighten your workload.
Review and Reflect: Regularly review your progress and make necessary adjustments. Use your journal to reflect on your achievements and challenges.
In conclusion, a stationery subscription box is not just a collection of pretty items; it's a toolkit for transforming chaos into order. By using planners, notebooks, stickers, pens, and more, you can create a structured and organized life that reflects your unique style and aspirations. So, go ahead, open that next stationery box with excitement, and let the journey to a more organized life begin!
Have you been looking to buy some high-quality Japanese Stationery? You can check out our ZenPop stationery store for the best deals from Japan.
This article was originally written by our freelance writer, Umm-Kulthum Abdulkareem, and edited by us.