In today's fast-paced world, where ideas can strike at any moment, having a reliable pocket notebook can be a game-changer. Yes, we have phones to take notes digitally but a pocket notebook won't die on you and it can last longer. These compact companions are perfect for capturing thoughts, sketches, and important information on the fly. Whether you're a student, a professional, or a just someone who loves taking notes, finding the perfect pocket notebook is essential. In this comprehensive guide, we'll explore the 10 best pocket notebooks that cater to a variety of needs and preferences.
Why You Need a Pocket Notebook?
Pocket notebooks are just really convenient. They slip easily into your pocket, bag, or even your wallet, ensuring that you're always prepared to jot down essential thoughts or details. While you have your smartphones and tablets, there's just a charm that comes with putting pen to paper that digital devices can't replicate.
10 POCKET NOTEBOOKS TO BUY IN 2023
Midori MD A6 Notebook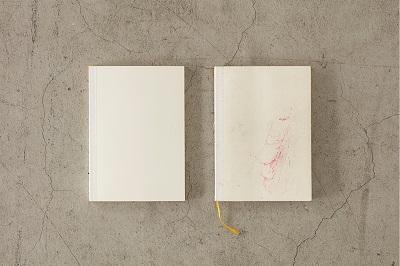 Midori MD notebooks is a simple notebook designed to make writing easy. What makes it different from other books is the fact that it is coverless. Midori discovered that thick covers make writing uncomfortable and it is almost impossible to open the book flat at 180 degrees. The book is bound by thread and covered with mesh at the spine and can open up to 180 degrees.
Midori MD notebook may look unfurnished but that is simply part of it's charm. It comes in 3 versions, blank, ruled and grid. To finish up the book, they added a colored string to the spine for you to use as a bookmark.
Leuchtturm1917 Pocket A6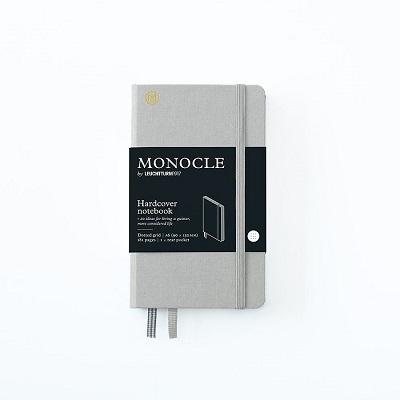 Leuchtturm1917 is a family business that focuses on creating high quality notebooks, journals and planners. Their pocket-sized A6 notebooks do not disappoint and they offer several versions. There is the softcover, hardcover and metallic cover version.
Renowned for their numbered pages, table of contents, and ink-proof paper, these notebooks are perfect for the organized note-taker. They come in grid, dotted, ruled and blank pages. You also get from 100 - 250 pages in the book and the built-in elastic closure keeps your notes secure.
Rhodia Pocket Webnotebook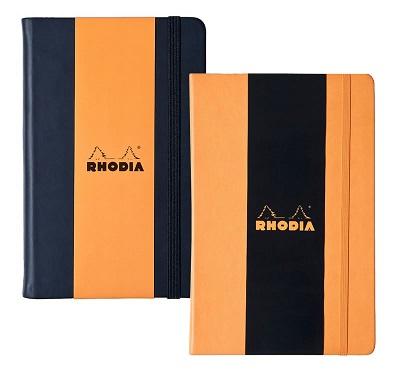 Also known as "webbie", Rhodia's Webnotebook is a dream for fountain pen users because of the smooth, acid-free paper that prevents feathering and bleed-through. The cover is made of faux leather so it has that sophisticated look that can fit in professional settings. Theres also an inner pocket for cards and a ribbon marker as well as elastic band closure. This pocket notebook is just a delight to write on because of the high quality paper.

Muji Pocket Notebooks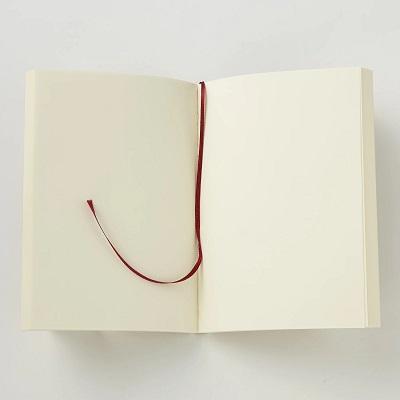 Muji is known for their simple yet beautifully designed products. With clean and unbranded covers, these notebooks are all about function. The compact size and durable thread binding make them a practical choice but its the use of recycled paper that truly makes the user feel like they are helping the environment.
You get 80 pages of creamy, smooth papers, however, they are not completely bleed-free. With a price point of just $3, one can hardly complain about this book when you consider how well it performs compared to other luxury brands.
If you're looking for more great Japanese stationery, we have a guide on the best Japanese notebooks!
Maruman Mnemosyne N197A A6 To-Do Notebook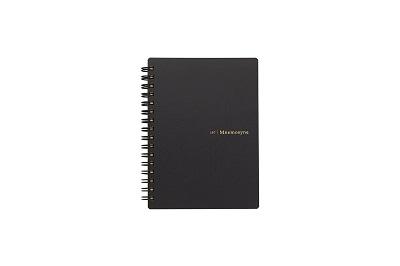 Maruman Mnemosyne N197 pocket notebooks is made to service as a your daily checklist book to help you keep track of your activities. Even though it does not look as classy as other books because it is spiral bound, the paper quality is excellent.
The 80 sheets of this notebook can hold it's own against fountain pens. Each sheet has columns of boxes to help you check off and number daily activities. The compact size and sleek design make this notebook a great choice for professionals and students alike.
Field Notes FRONT PAGE Reporter's Notebook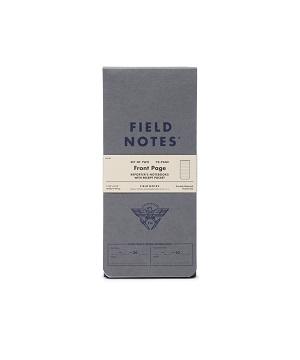 Field Notes notebooks are popular in the world of pocket notebooks because they have many versions. One of their most popular ones is the reporter's notebook which is a small 4 by 8 inches notebook. Although it is spiral-bound, the design makes that feature less noticeable.
This notebook may look small but it has 70 pages while still retaining the flippability of a classic reporter's note. Another cool addition is a small pocket on the back cover to store cards and any other thing you need. These notebooks are perfect for those who appreciate simplicity and quality and just like a reporter, you can carry it wherever you go.
Moleskine Volant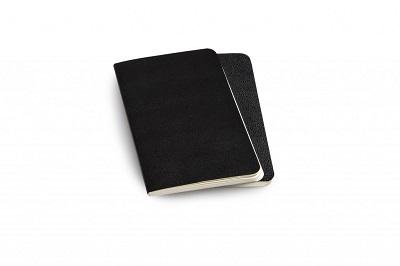 This pocket sized notebook by Moleskine comes as a set of two so you can choose fun cover combinations. You can use one for personal notes and the other for work notes. These notebooks offer a touch of sophistication with their soft covers and vibrant colors. The pages are detachable but too thin so it's not the best choice for fountain pen users.
Rite in the Rain All-Weather Pocket Notebook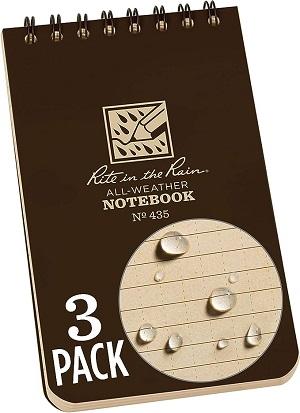 For those who find themselves in challenging environments, Rite in the Rain's All-Weather Pocket Notebook is a savior. As the name implies, this is a tough book that is designed to withstand rain and moisture, ensuring your notes stay intact no matter the conditions. However, you cannot use high-liquid ink pens like gel or fountain pens to write on this book, or it will smear. The pages are designed to be waterproof, so you can forget the book out in the rain or drop it in the water, and it will still be useful. It's not just your regular pocketbook; it's the heavy-duty version.
MIDORI Traveler's Notebook - Passport Size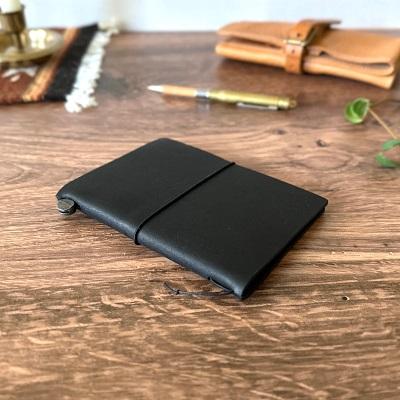 Traveler's Notebook is known for its leather cover that creates marks as it wears over time. The marks slowly become a unique pattern on the cover that represents your personal journey. You can customize the notebook however you see fit by filling it with inserts that are attached to the cover using a string. There are inserts for ruled notebooks, planners, and to-do lists so your traveler's notebook can become whatever you want it to be.
Baron Fig Vanguard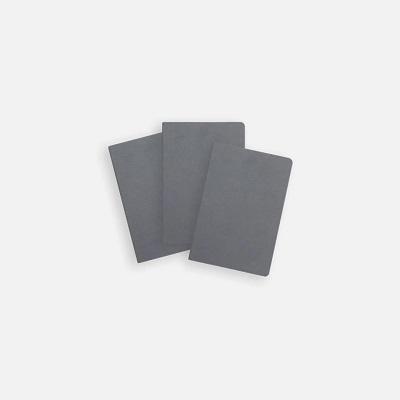 For the artistically inclined, Baron Fig Vanguard pocket notebooks are a canvas waiting to be filled. The toothy paper is great for both writing and sketching, and the notebook was designed to withstand heavy abuse. Although it is not waterproof, the pages are thick and they come in different formats.
Pocket notebooks are the unsung heroes of the note-taking world. Whether you prefer simplicity, artistic expression, or organization, there's a pocket notebook on this list to suit your needs.
Have you been looking to buy some high-quality Japanese Notebooks? You can check out our ZenPop stationery store for the best deals from Japan.
This article was originally written by our freelance writer Umm-Kulthum Abdulkareem and edited by us.