This month in Japan we enjoyed the warming spring weather.
We celebrated the 5th anniversary of ZenMarket, our parent company, with a hanami party in the park.
Most of Japan took an extra-long Golden Week holiday, to mark the end of the Heisei and start of the Reiwa period.
Let's look inside our May Packs!
Waku-waku is a Japanese expression that means thrilled and excited. Our mascot Luna-chan can't stop dancing because of the joy spring brings her. This month, your Stationery Pack is full of colorful and practical items to bring joy to your stationery collection! Get creative and share your love and joy of spring with others!
Items:
Block-patterned Kamoi mt washi tape
Floral envelope set
Washi tape cutter (clip type)
Flower flower stickers
Sakura-patterned ippitsusen notepad
Cray-pas scented eraser
Ikemen sticky notes (find out who Japan's ikemen are on our blog!)
Cats & flowers stickers
Kuretake ZIG clean color real brush
Spring flowers mechanical pencil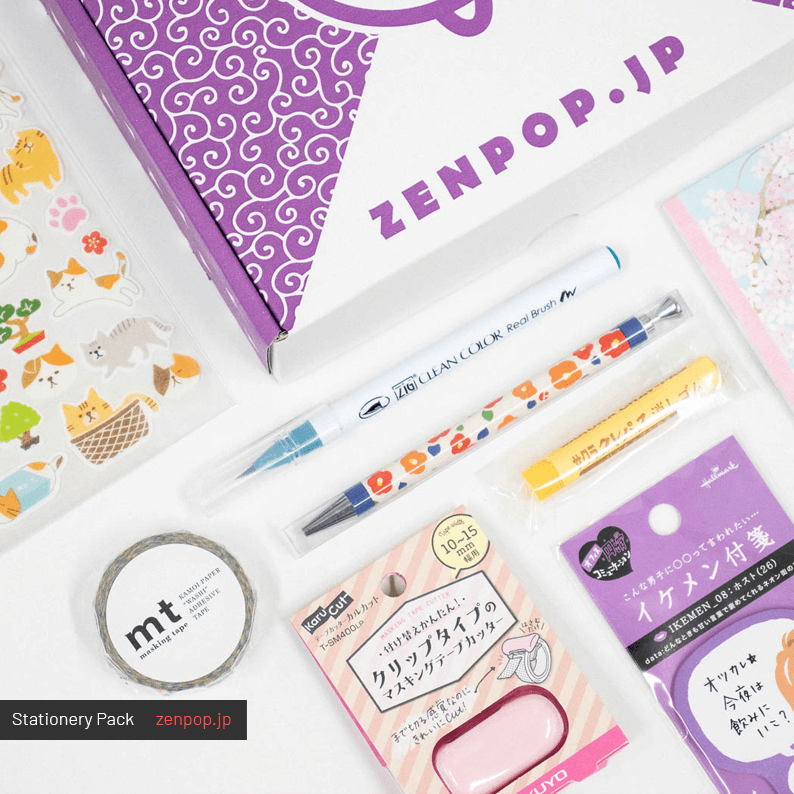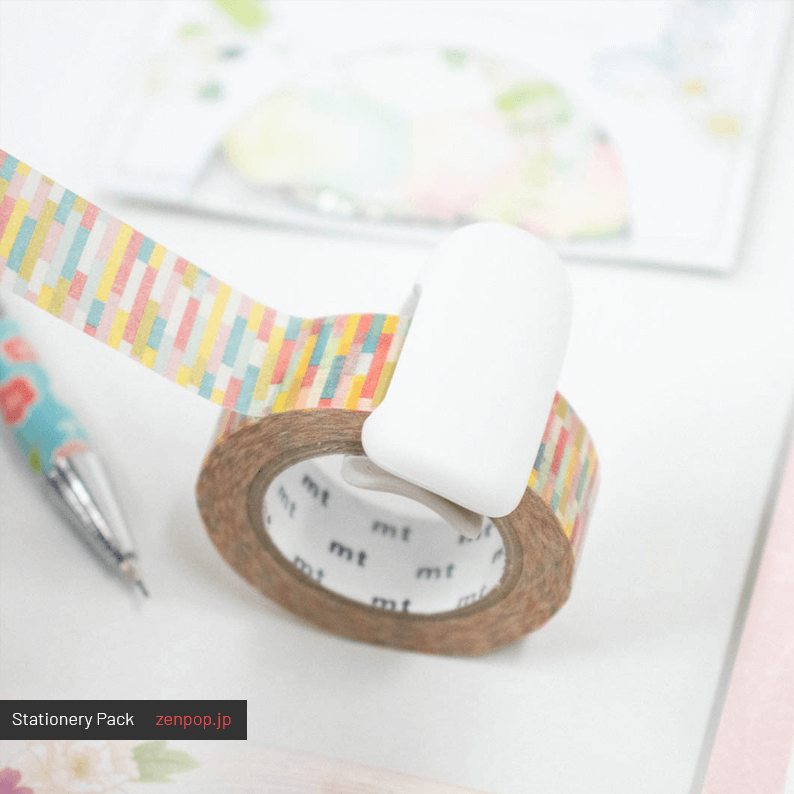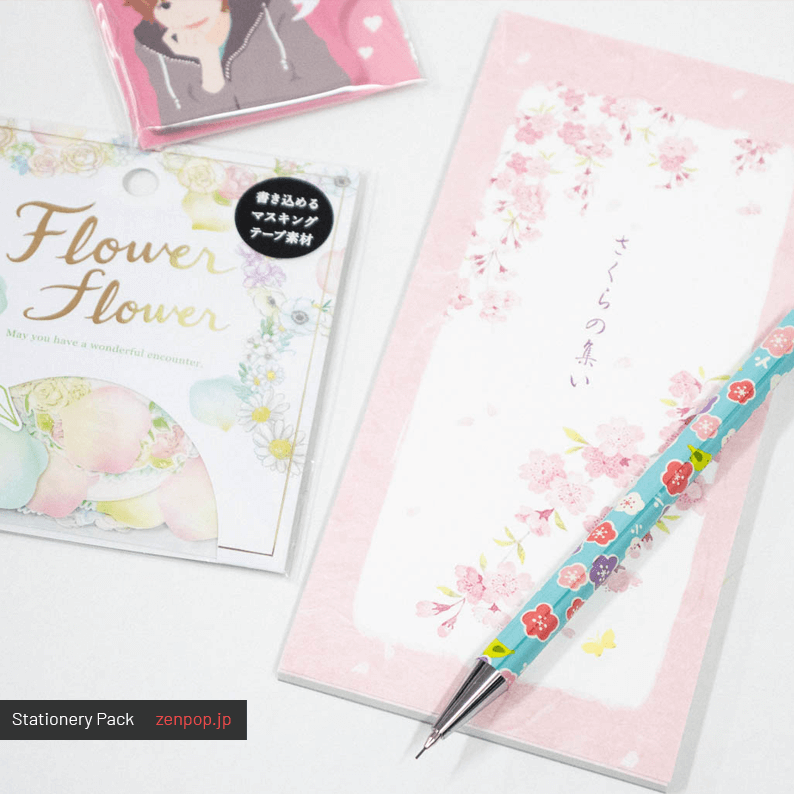 RAMEN - Tan Tan & Tonkotsu Pack
We hope your tastebuds are ready for this flavor explosion. Tonkotsu is a popular ramen type made with pork bone broth, and the rich and creamy soup is accented with garlic and sesame. Tan tan men can be spicy and sour (often both) and also uses sesame and garlic as the main flavor boosters. The addition of spicy pepper takes the flavor of this dish to the next level. You'll be able to try multiple varieties of each one, including a soupless version of tan tan men from Hiroshima. We wonder which you will like more!
Items:
Yellow Hakata Tonkotsu Ramen
Seimen Tonkotsu Shoyu Ramen
Menshokunin Tonkotsu Ramen
Seabura Tonkotsu Ramen
Tan Tan Men
Men Dining Tan Tan Men
Hiroshima Soupless Tan Tan Men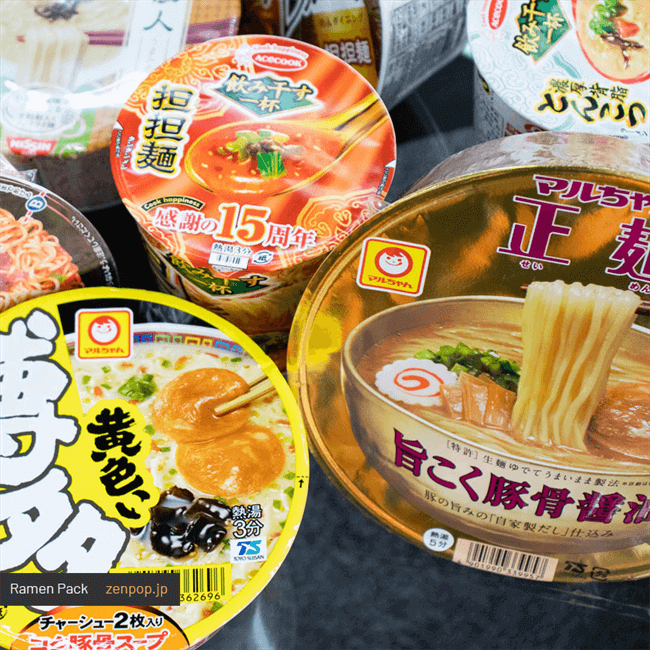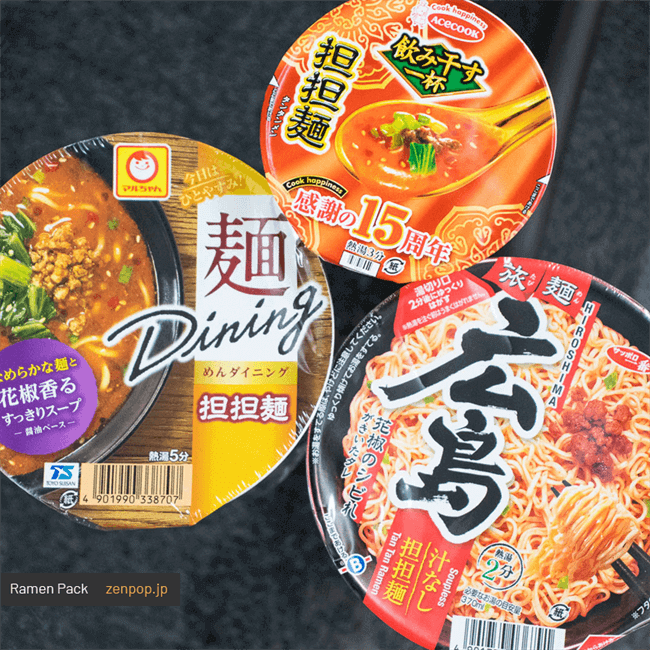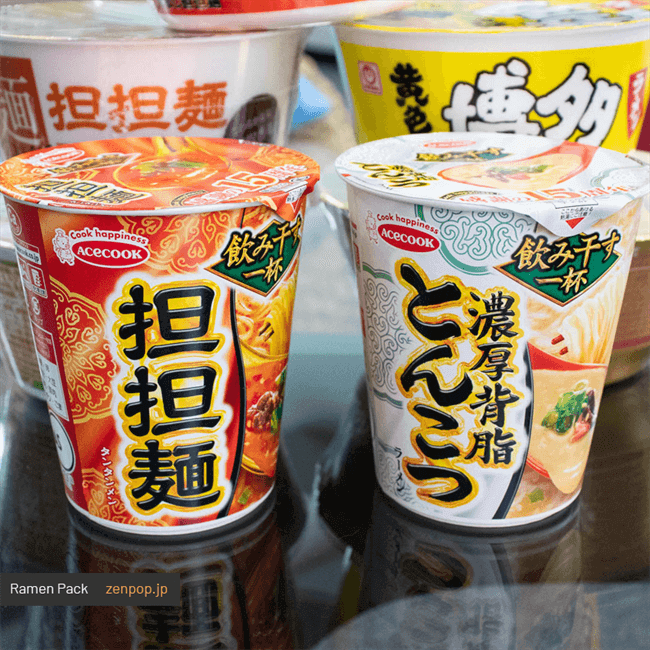 RAMEN + SWEETS MIX - Brunch Pack
Brunch, the lovely meal that you get to enjoy when you don't have anything to do that day! Since Japanese snacks are so good at recreating flavors, we have been able to find a collection of treats that will bring a brunchy feeling to you that you can enjoy anytime. From waffles and pancakes, to juicy melon and coffee, these snacks are a brunch in a box. The noodles include udon topped with eggs, and a Pokemon ramen with a collectible sticker inside. Discover and share these fun new Japanese goodies on a lazy Sunday with people you like! Visit our top three brunch places in Japan.
Items:
Pokemon Shoyu Ramen
Kaki Tama Udon
Belgian Waffle Crisps
Bejitaberu Salad Crackers
Caplico Atama - Milk Stars
Pure Melon Gummies
Long Chew - Orange
Cafe Au Lait - Bisco
Maple Syrup Hotcakes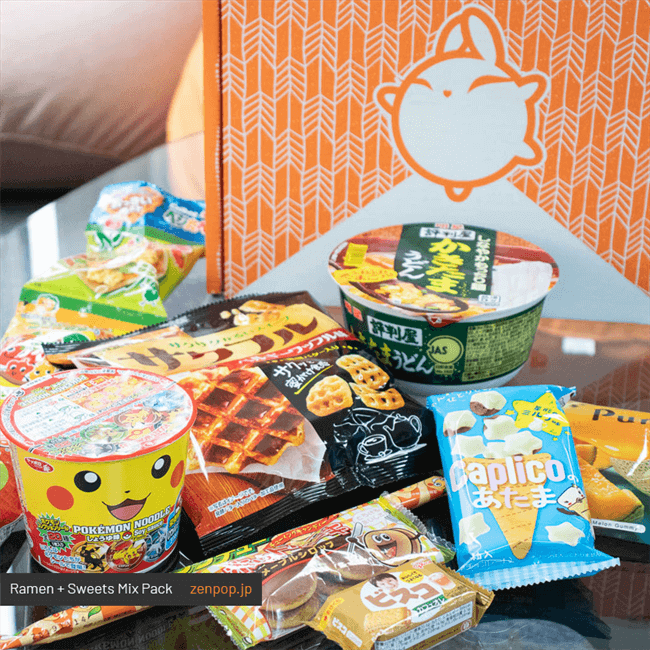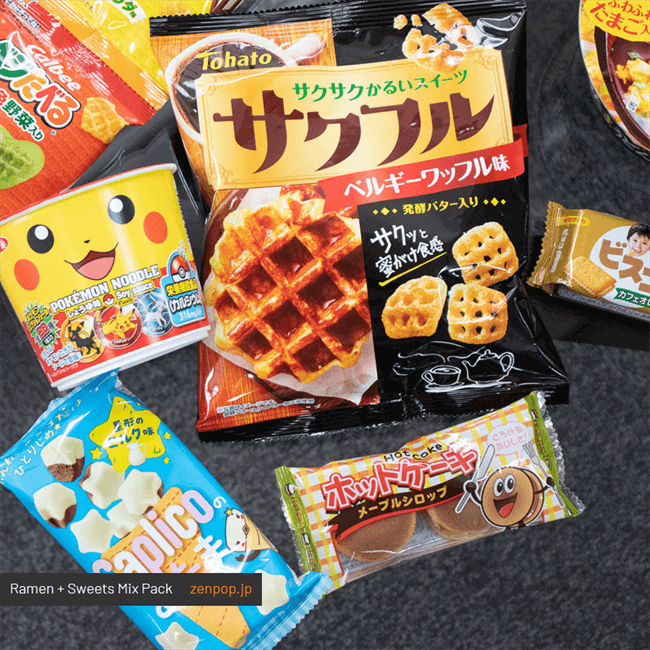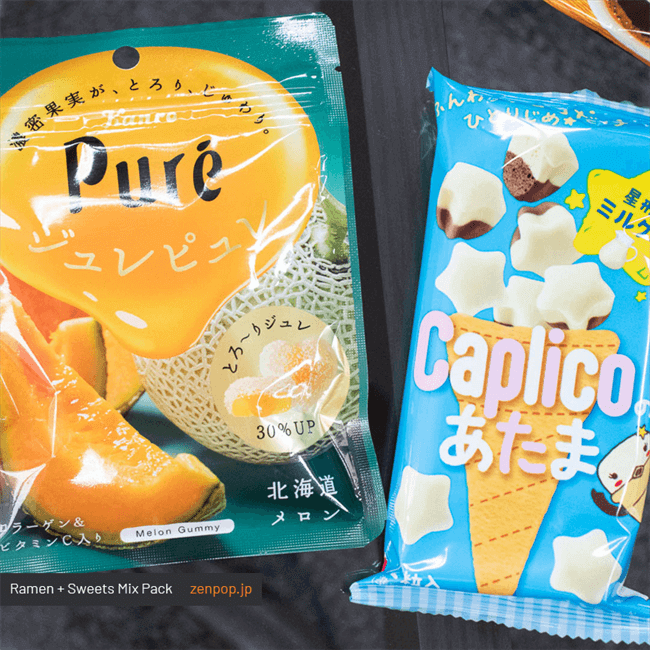 SWEETS - Fresh and Fruity Pack
Spring has sprung and we are feeling fresh! With spring comes warm weather, delicious food, fresh fruits, and in Japan, the lovely sakura cherry blossoms start to bloom. This pack contains a delicious mix of tasty treats to capture the fresh feeling of spring. Lots of fruity items, newly released products, and fun snacks to enjoy with your friends. Share with someone you like!
Items:
My Gummy - Peach
Suppa-Chew Lemon Hi-Chew
Fruit Juice Gummy - Kiwi
Pero Sherbet - Grape
Honey Fruits Soft Candy
Juice-C Cider
Tsubu-tsubu Strawberry Pocky
Crunchy Honey Toast
Corn Hearts
Tabekko Aquarium
Noir - Cocoa Cream Cheese
Puchi - Grilled Corn
Okane Chocolate
Honey Soy Sayce Senbei
Babystar - Miso Ramen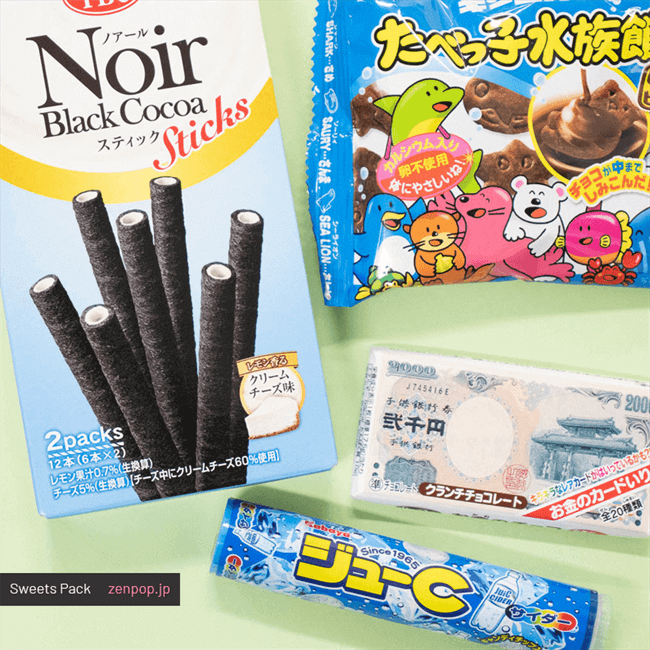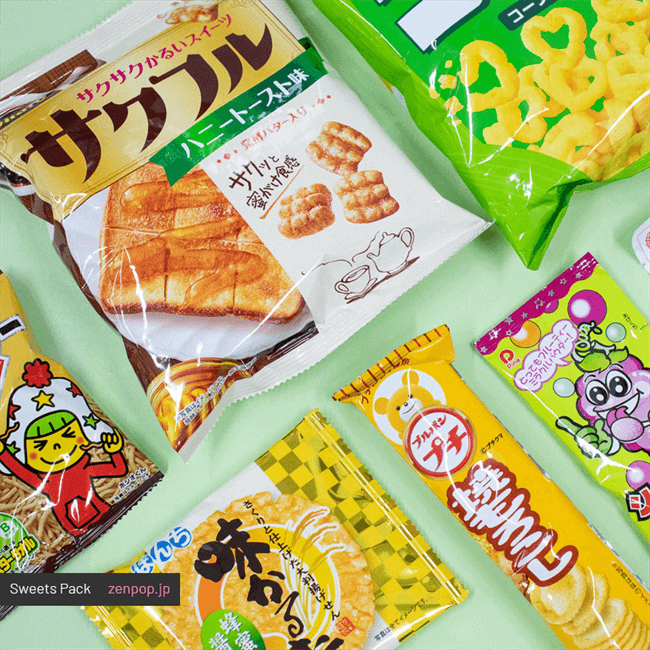 What item in your pack was your favorite? Share with us on Facebook or Instagram.
Find previous and popular ZenPop packs on ZenPlus!