Japanese companies love to have collaboration products ranging from candies to instant ramen, to collaboration cafes and limited edition products. In this article we'll be taking a look at some of our favourite Japanese Food Collaborations, including some that you might have seen in our ZenPop boxes!
Nakiryu Dan Dan Instant Noodles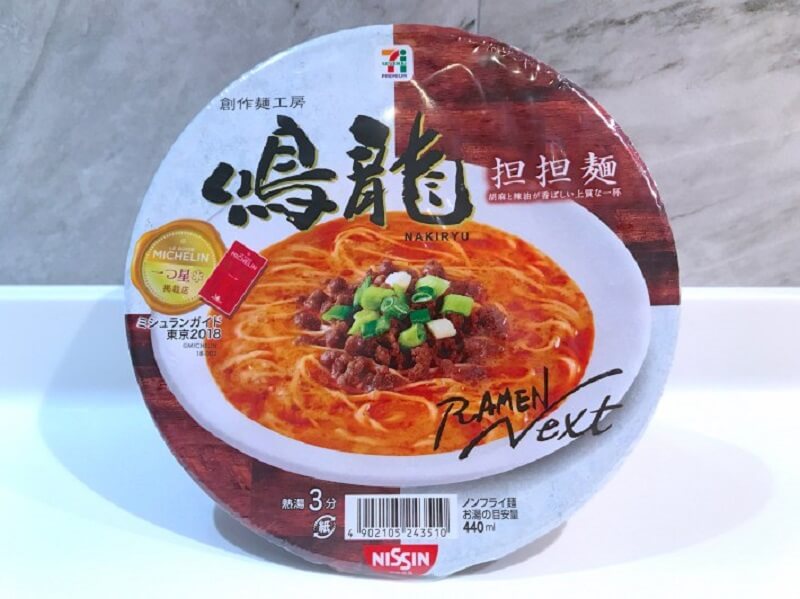 Photo credit: eatandtravelwithus.com
Are you always craving for something spicy? Michelin Star restaurant Nakiryu, famous for their Dan Dan noodles, is notoriously hard to get a seat at. Thanks to a collaboration with 7-Eleven convenience stores, the taste of their super creamy broth and delicious spicy noodles is extremely accessible. Available at 7-Eleven convenience stores around Japan, a bowl of Nakiryu's Dan Dan noodles is incredibly affordable.
UNIQLO x NISSIN Heattech Donbei Instant Noodles

Video credit: Z lounge
Feeling a little chilly? UNIQLO is known for its innovative garments, namely Airism that keeps you cool during the warm and humid Japan summer, and Heattech which keeps you warm even during the coldest of winters. Partnering with the Heattech line, Nissin and Uniqlo created an instant ramen featuring the spice of ginger and shichimi pepper to warm you up inside and out. The broth is pork based and the pepper/ginger mix is just enough spice to make your tongue tingle.
Ippudo Tonkotsu Ramen Potato Chips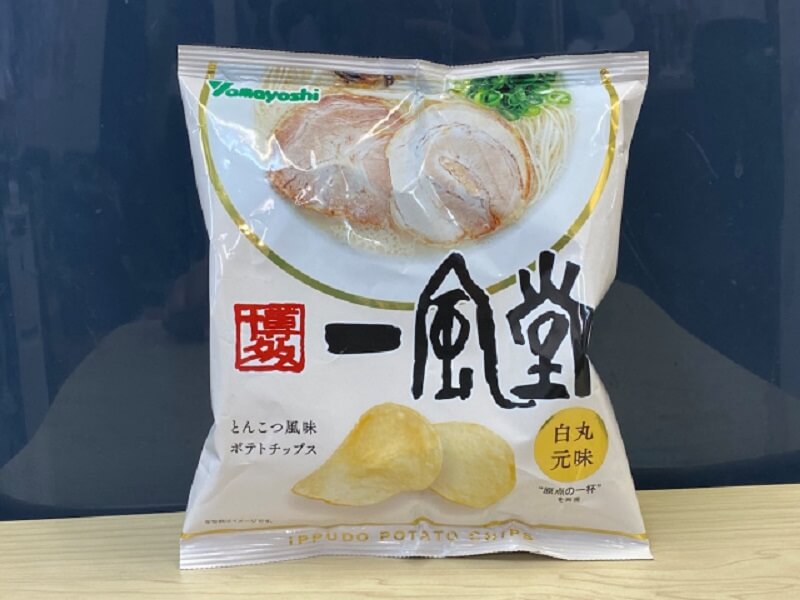 Photo credit: rocketnews24.com
Ippudo's signature Hakata ramen with its flavorful tonkotsu broth is famous both inside Japan and outside. What if we told you that you could get the flavor of that amazing broth inside a potato chip? For their 35th anniversary, Ippudo teamed up with Yamayoshi Seika to make that happen. Available at convenience stores and supermarket chains around Japan, the Ippudo Shiromaru Motoaji Potato Chips are available for a good price - so you can get the taste of rich tonkotsu broth with a crunchy, crispy bite!
Sapporo Ichiban Keika Kumamoto Mayu Tonkotsu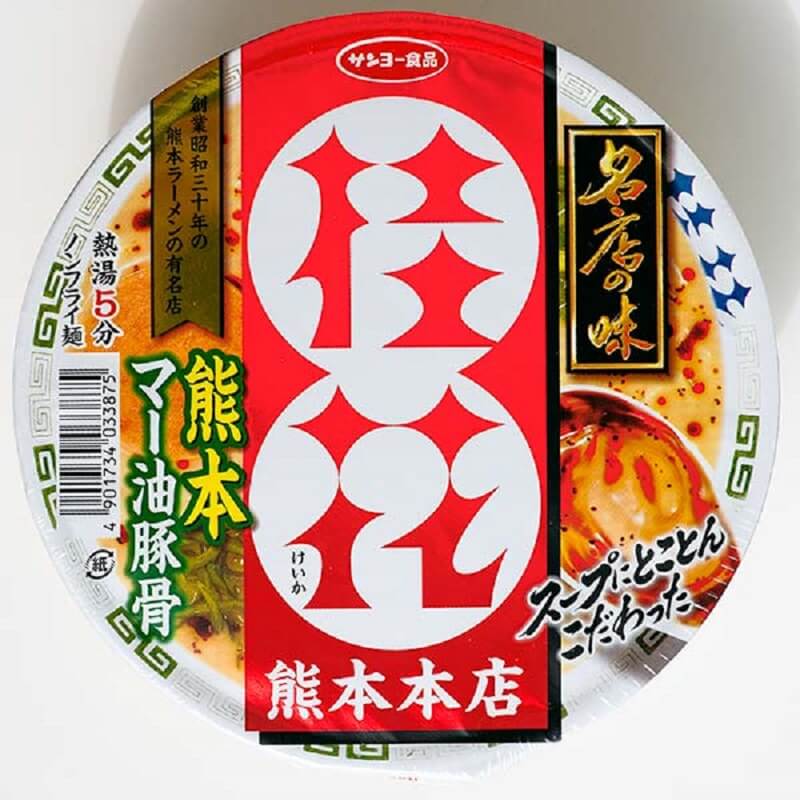 Photo credit: goodsfromjapan.com
Keika Ramen in Kumamoto partnered up with instant noodle makers Sapporo Ichiban to turn their signature dish into an addictive noodle cup. The tonkotsu broth differs from others due to the addition of mayu, an oil made with sesame and blackened garlic, which brings out a different flavor in the rich pork bone broth. While we might also be used to seeing thin and straight noodles, the version from Sapporo Ichiban uses a thicker, curled noodle that the broth clings to amazingly.
Hello Kitty Tokyo Pink Tonkotsu Ramen

Photo credit: 江戸玉川屋
Interested in getting a little bit of color in your life? Sanrio and Hello Kitty are known for their adorable collaborations with other companies, and this one is no exception. We can bet you've probably never had pink ramen before! Don't worry, this pastel ramen isn't flavored like sweets or candy in spite of its sakura-pink exterior - Edo-Tamagawaya's savory pork bone ramen instead stands out with the texture of its noodles, supposedly being extra mochi-soft!
Japan gets really creative with the different types and variations of instant ramen they can make. While we might be used to seeing simpler flavors like chicken, seafood, and beef-based noodles, many food collaborations with brands like Nissin and restaurants like Nakiryu, Ippudo, and Keika Ramen can make your standard instant fare taste like a completely different meal. We also love how they experiment with flavor by imparting the taste of noodles into things like potato chips!

Gif credit: あfろ・芳文社/野外活動サークル
What kind of food collaboration would you like to see?

This blog was written by Sam: Sam is a university student interested in everything in otaku culture, from video games to anime. Growing up, she spent several hours in front of the TV watching mahou shoujo shows, and now binges entire seasons of anime within in a few hours. She loves to attend conventions in cosplay and always stops to take pictures of stray cats.